HOMESTREAM™ HS-LSTND
The Ikan HomeStream™ 21″ Variable Height Table Top Light & Camera Stand is a highly durable desktop stand with a steel build and an aluminum ball head to tilt & rotate your camera in any direction. The 7″ diameter of the base will provide your camera with extra security when adjusting the tilt & rotation. The stand's variable height ranges from 13.75″ to 21.5″ and will clear the height of most desktop monitors on the market. The HS-LSTND is for those seeking to upgrade their at-home video quality.
DIVERSE MOUNTING OPTIONS
For those looking to upgrade from a standard webcam and appear more professional on-camera, the HS-LSTND gives you the opportunity to mount any light or camera with a 1/4″ -20 screw thread. The included Ikan SM-202 ball head can support up to 4.5 lbs. horizontally and over 7 lbs. vertically, making this stand compatible with a wide array of on-camera lights and cameras ranging from small mirrorless cameras, to digital cinema cameras.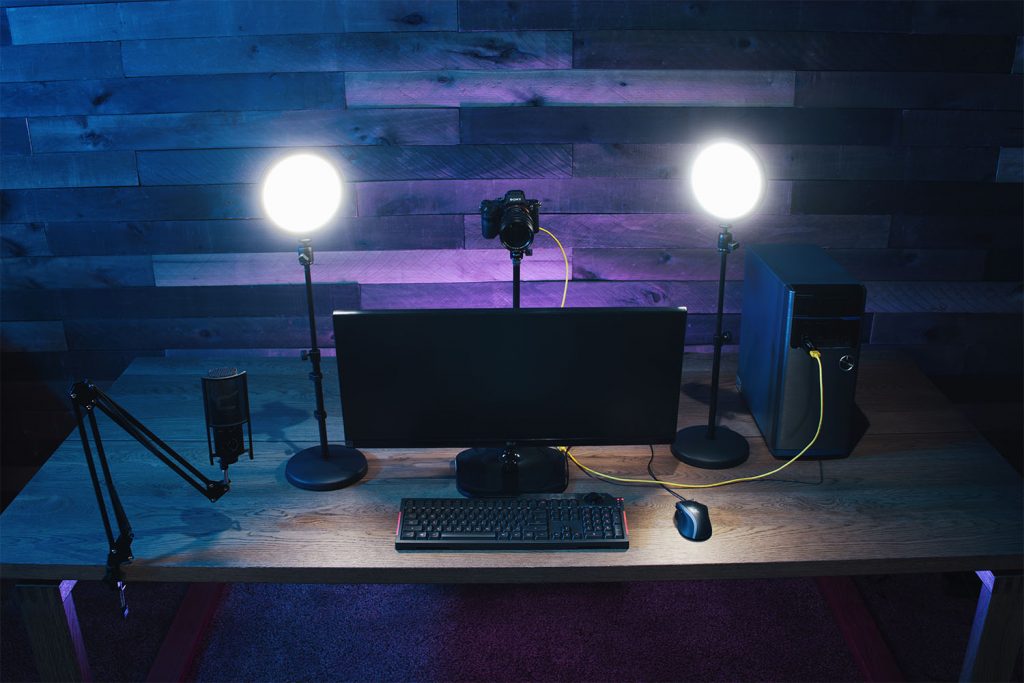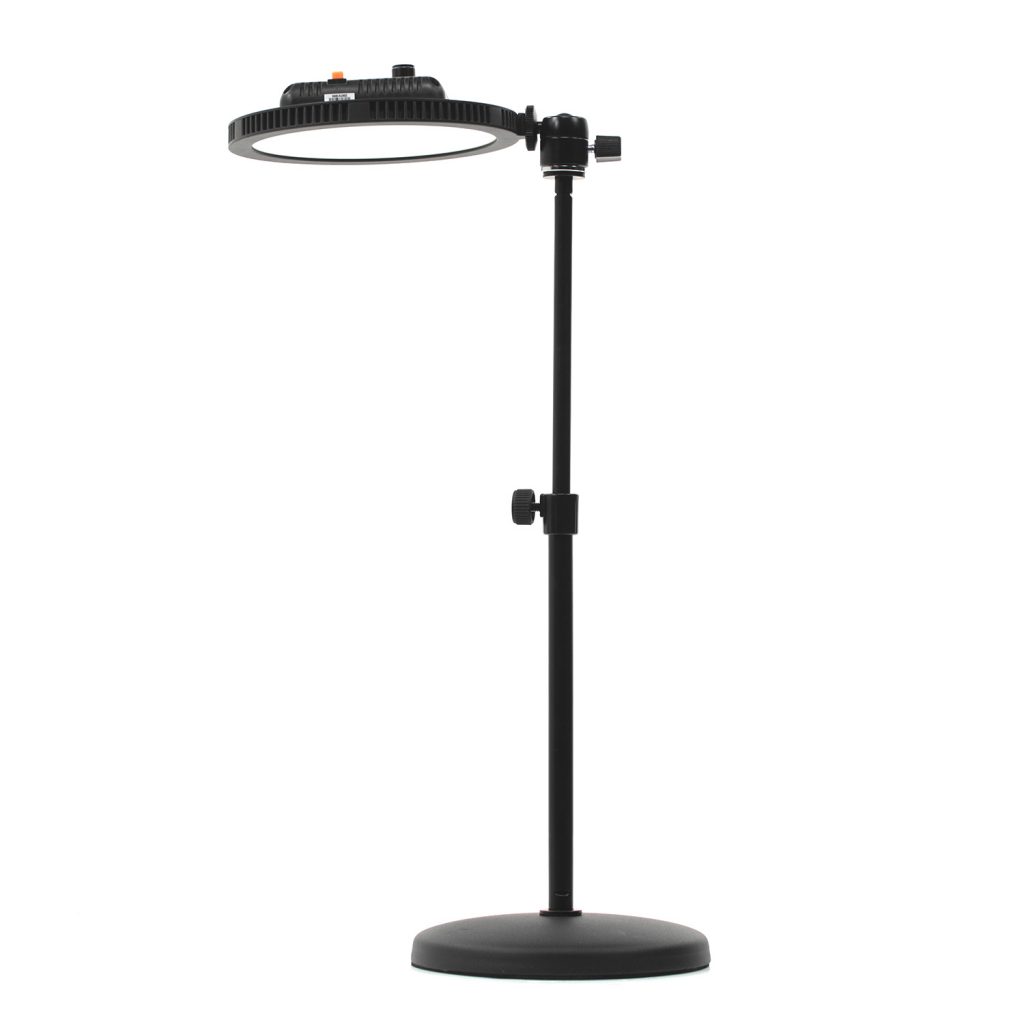 ADJUSTABLE ROTATION & SWIVEL
The HS-LSTND comes bundled with Ikan's SM-202 ball head which provides a wider mounting surface with a padded grip-top to reduce unwanted accessory movement. The 1/4-20 mounting screw is tool-less, and can be fastened by turning the large thumb wheel, eliminating the need to spin your accessories around in dangerous circles while attaching them. The mount locks in place with a convenient thumb screw. This allows a 360° rotation, 180° swivel that can be locked in place with a convenient thumbscrew.
TIDY SETUP
Each HS-LSTND comes with 2 cable clamps to help organize your setup to retain a professional & comfortable look & feel.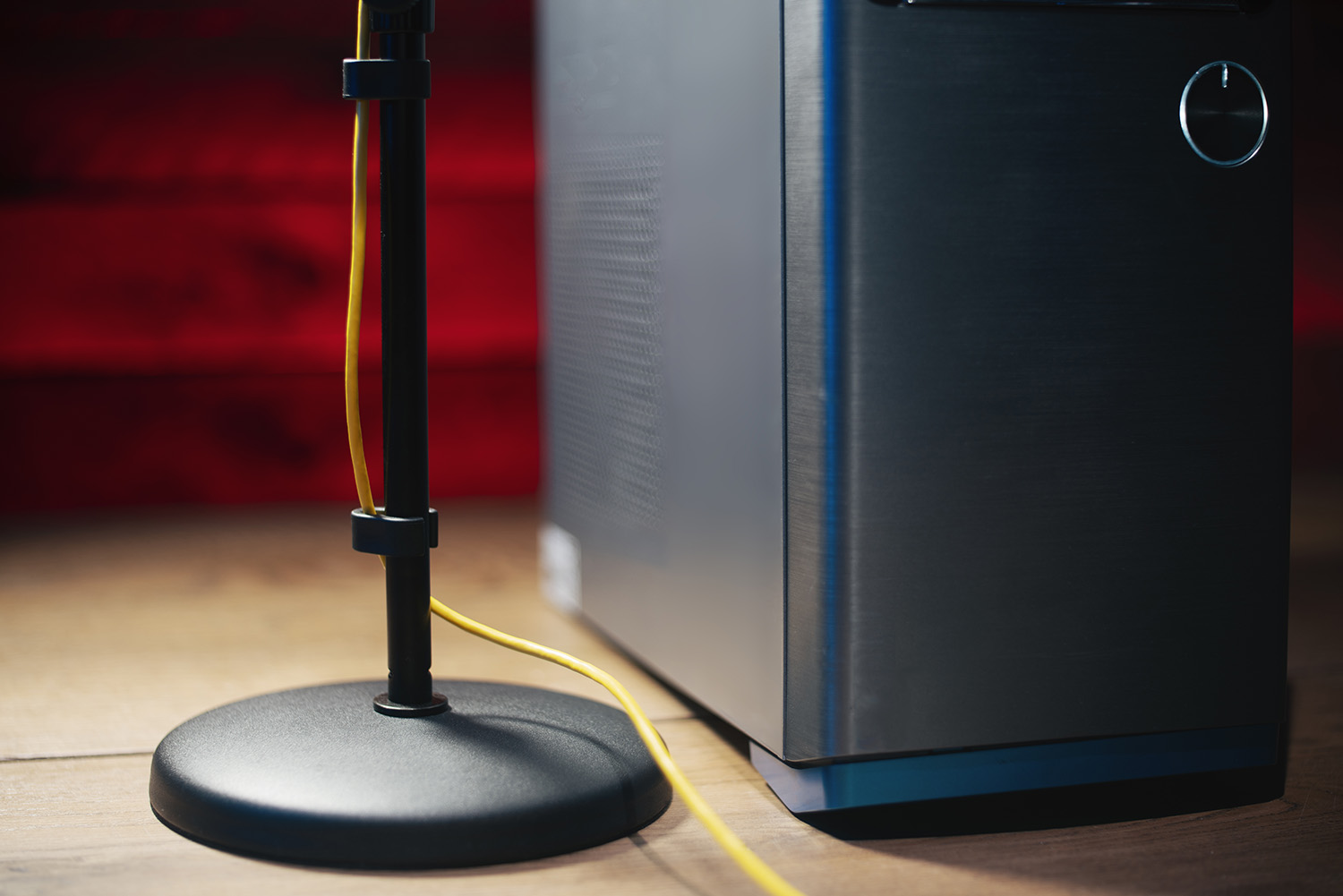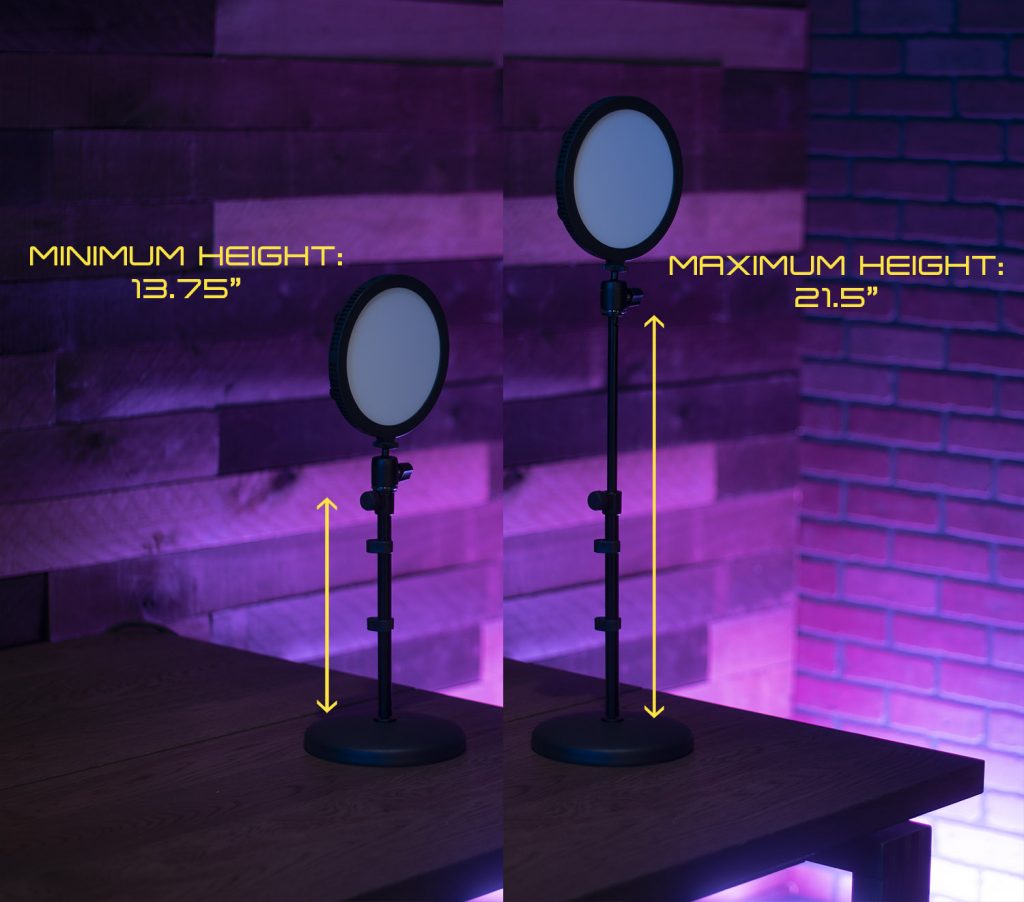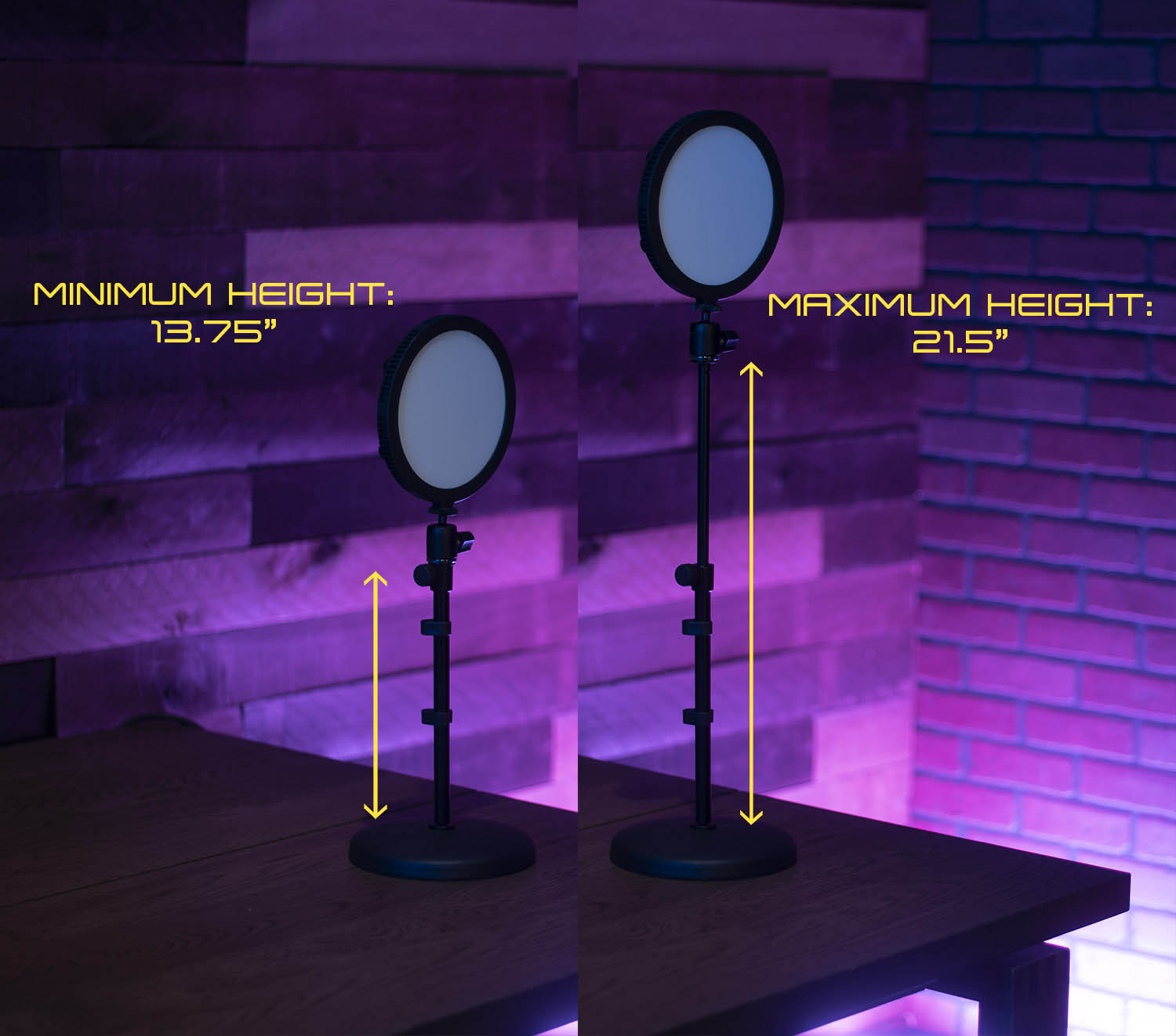 VARIABLE HEIGHT
Adjust the height from 13.75″ to  21.5″ by loosening and tightening the knob attached to the main column.