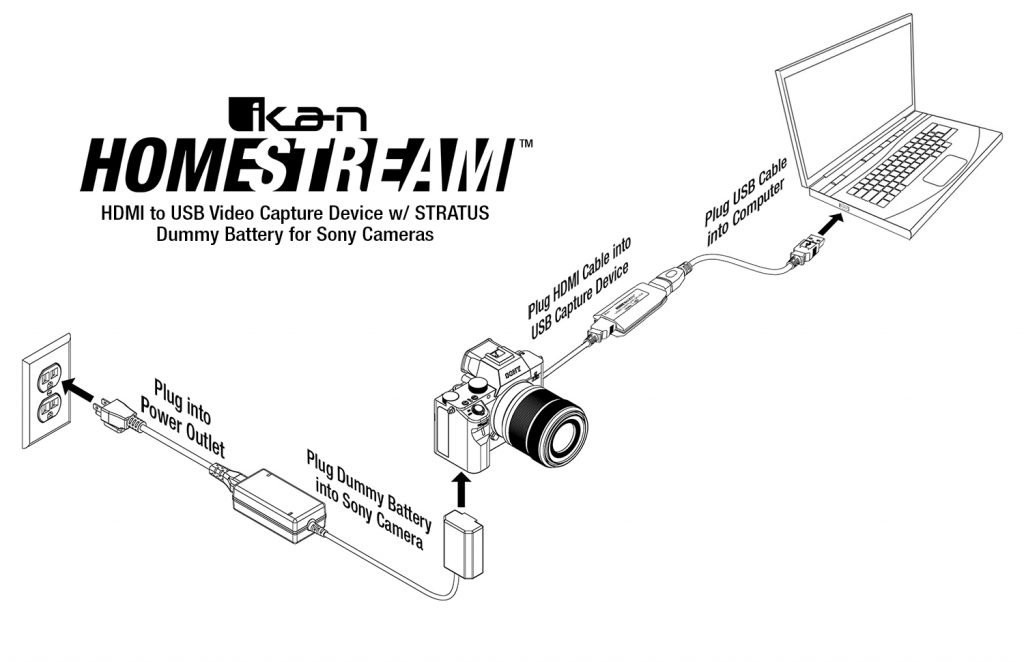 HomeStream HDMI Capture Device with STRATUS Dummy Battery for Sony Mirrorless Cameras
Use your Sony mirrorless camera for extended periods of time without draining the battery while also connecting the camera to your PC, tablet, or laptop. Whether you are a content creator, a live streamer, or a video conference attendee, this kit ensures your camera will never die on you.
STRATUS AC Power Supply System with NP-FZ100 Dummy Battery
Use your camera for extended periods of time without draining the camera's battery with the Sony Style FZ100 Coupler and AC Adapter from Ikan. This kit connects to your camera and enables continuous, direct power from an AC power source, so you don't have to worry about running out of power during a photo or video shoot. The dummy battery connects to the included AC adapter, which then connects to an AC wall outlet to supply power to your camera. As a result, you can now work with your camera for a longer period of time without changing batteries. You can use it as a webcam, long-term studio shooting, taking a long series of images, Youtube, live streaming, podcasting, Zoom calls, e-conference, etc.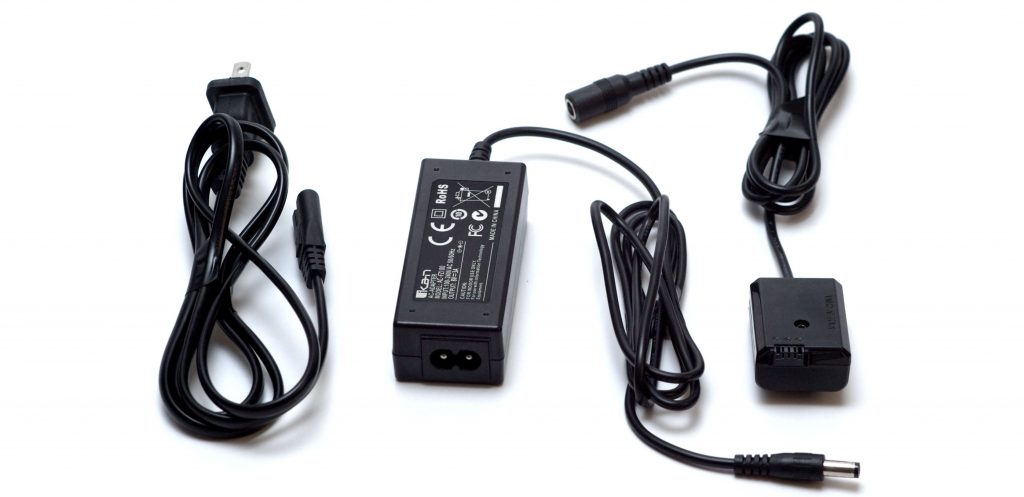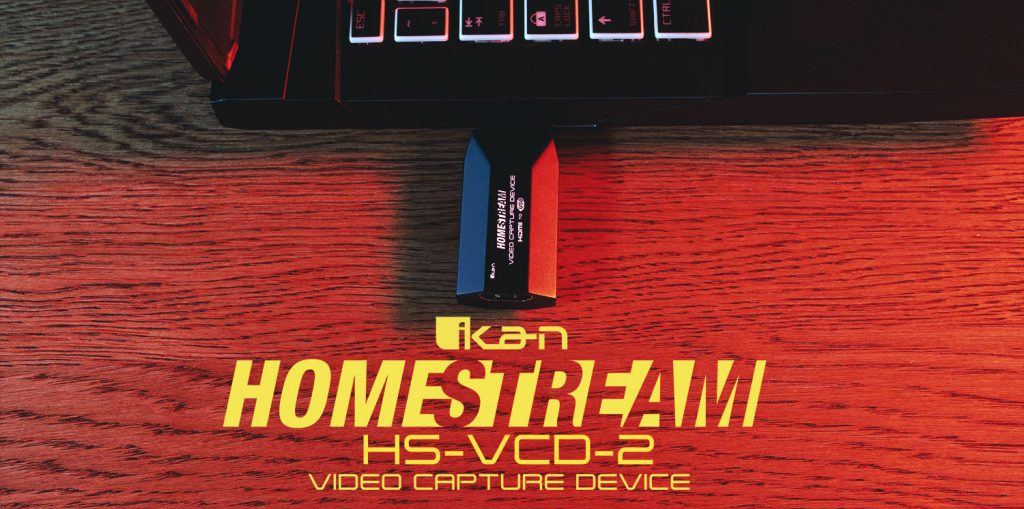 HomeStream HDMI to USB Capture Device
The Ikan HomeStream™ Video Capture Device captures high-quality HDMI video & audio from your device and outputs the signal directly to your computer or laptop. With this bundle, hook up your Sony mirrorless camera and broadcast in Full HD 1080p 30fps and with low latency. No longer will you have to rely on a standard cheap-looking webcam for your video streaming or during video conferences. This capture device is suitable for vloggers, streamers, gamers, video conferences, teachers, etc.
PLUG N' PLAY
Establishing a connection from your device to the computer using the HomeStream™ Capture Device has been made as simple & easy as possible. Simply plug the HDMI cable into the capture device, then into any USB port (2.0 or higher) on your computer or laptop, and you're already done and ready to go.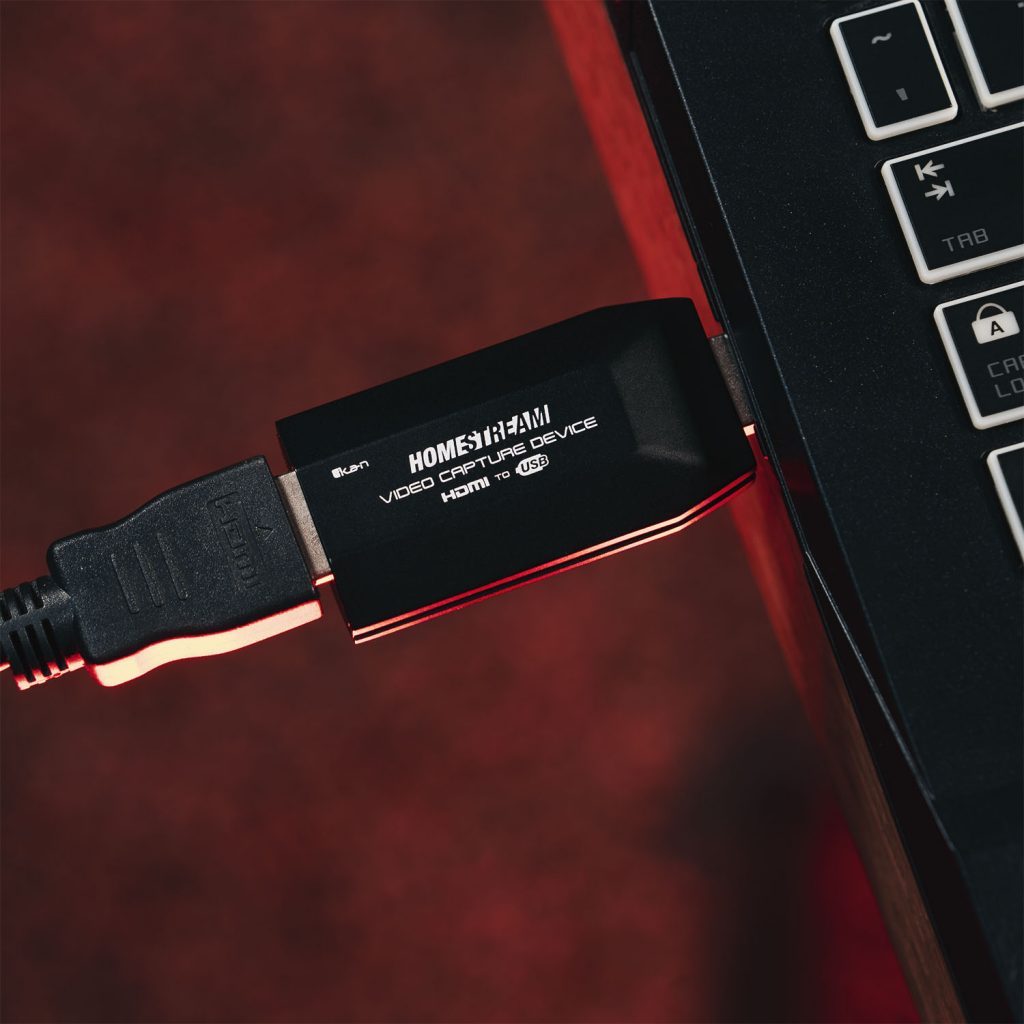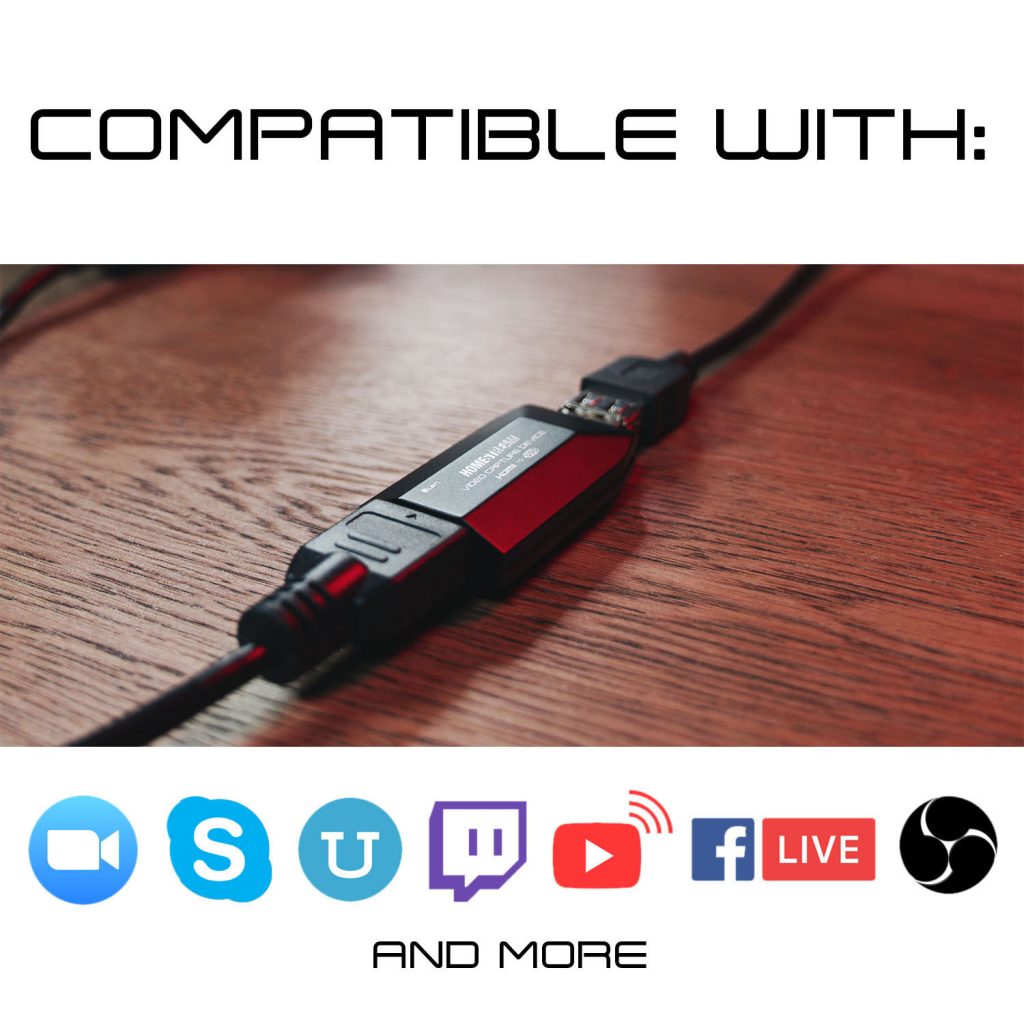 VAST SUPPORT & COMPATIBILITY
Once you've got your device hooked up, you now have access to various software that is compatible with the HomeStream™ Capture Device. These applications include OBS, Zoom, Skype, UberConference, Twitch, Facebook Live, Youtube Live, DLive, vMix, and more. This device is also compatible with Windows, Linux, Android, and macOS.
ACHIEVE CINEMATIC QUALITY
Stand out from the crowd in your company meetings or school lectures. With the ability to connect your mirrorless Sony camera, a vast array of lenses also become available to use in place of a standard webcam. Professional lenses can provide you with better low light performance, sharper quality, shallow depth-of-field, and are available at any price range. The device will also capture video signals at 24p and conform them to 30hz.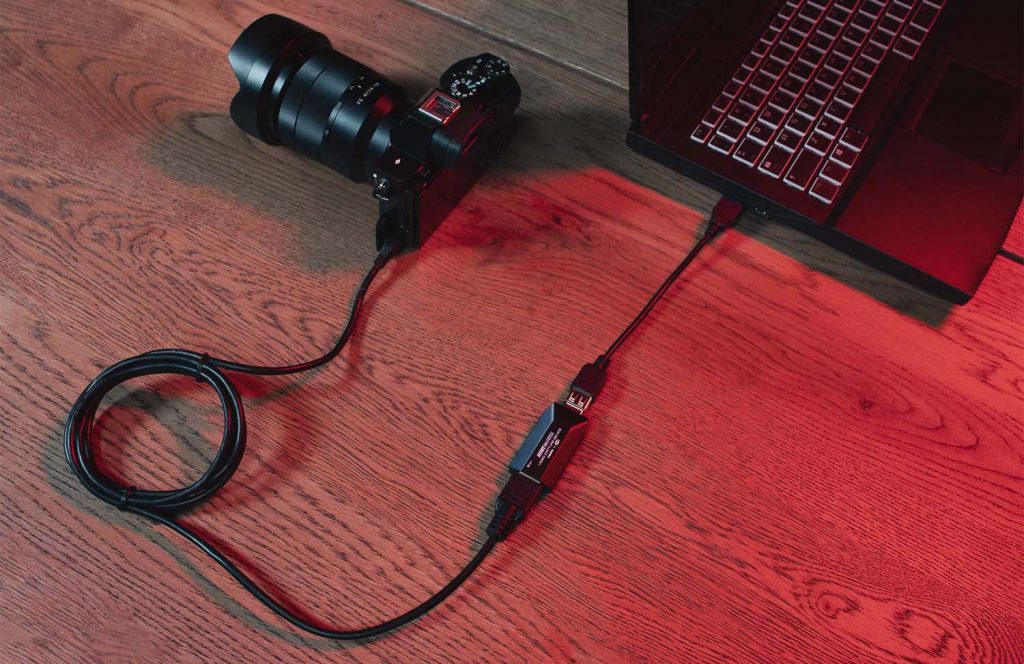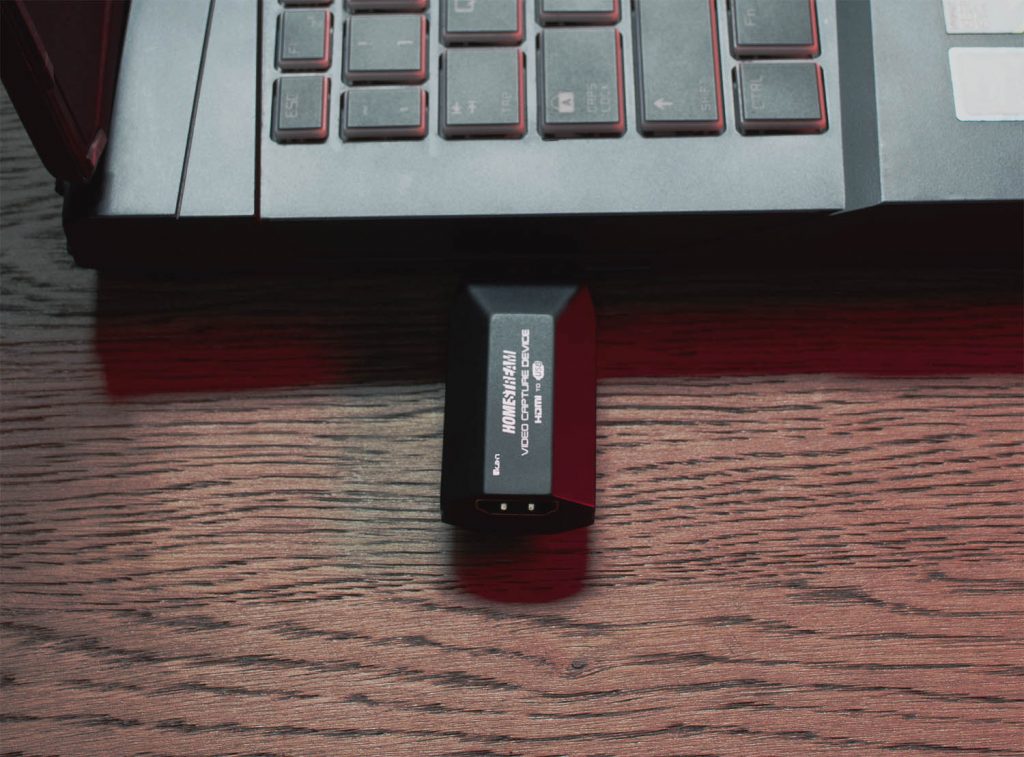 BROADCAST OR RECORD IN FULL HD
This device can accept a video signal up to 4k 30fps and output it to 1080p 30fps while achieving very low levels of latency. Multiple Capture Devices can be connected simultaneously and used as different input.
USB EXTENSION CABLE INCLUDED
Oftentimes, having a dongle protruding directly out of your USB port can be undesirable. Using the included USB extension cable will help you to avoid blocking off other USB ports while also providing you extra placement options.
Dummy Battery Features
Short and Overload Circuit Protection
Stabilized voltage supply design proposal: IC + MOS, with over-current protection, very stable.
AC adapter will come with an AC wall power cord.
100-240 Volts – Use your device anywhere in the World with this high-quality AC power adapter. Our adapters are "switchable" which means you can use them on a normal 110-volt outlet, like in the US, or even outlets rated up to 220 volts like in European countries. So You don't need to purchase a new adapter when you're traveling outside of the US. Compact and lightweight, allowing it to be stored away easily and conveniently for travel.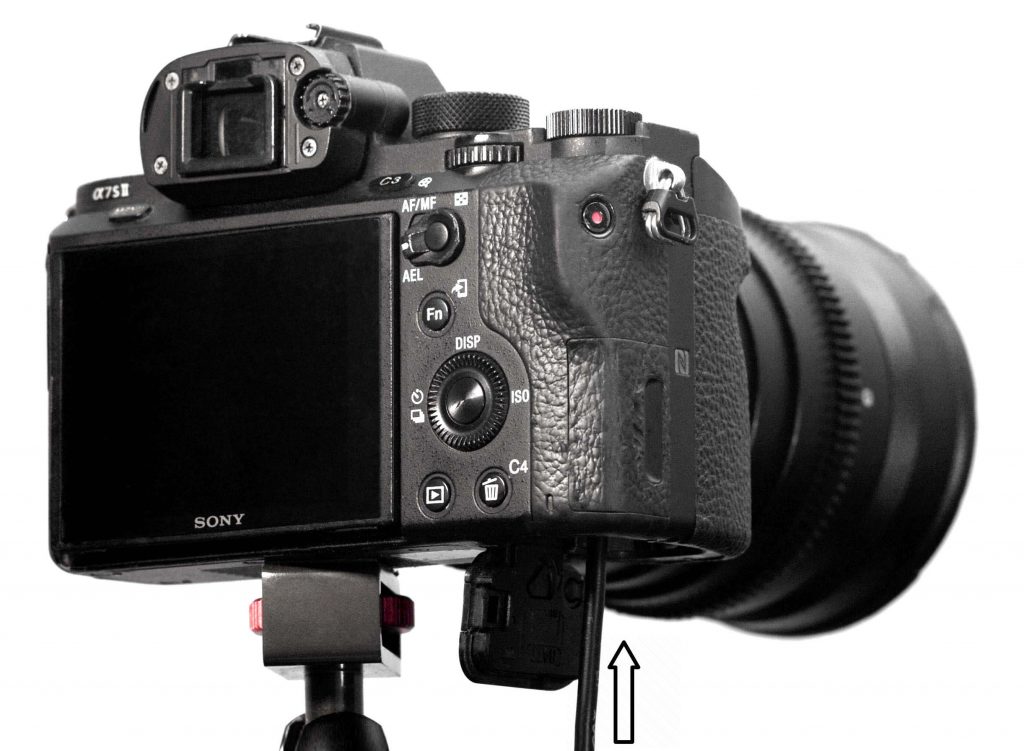 Compatible Sony Alpha Cameras
Alpha 9, A9
Alpha 9R, A9R
Alpha 9S
A7R III
A7 III
HS-VCD-2 NOTES:
Computer hardware configuration requirements:
CPU:PC i5-3400 or above; NB i7-3537U 2.0GHZ or above
Graphics card:PC NVIDIA GT630 or above;NC NVIDIA GT735M or above
Run memory: 4G RAM
Compatible with PS5 & Xbox Series X (and older models)