HOMESTREAM™ HS-LR6
The Ikan HomeStream™ 6″ Diameter Accent Light gives your at-home workspace the professional video quality you've been looking for. Each light comes bundled with a highly durable desktop stand built from steel and a ball head to tilt & rotate the light in any direction. The 7″ diameter of the base will ensure your lights will never topple over, even when tilted at a full 90°. The stand's variable height ranges from 13.75″ to 21.5″ and will clear the height of almost any desktop monitor on the market.
ACHIEVE A PROFESSIONAL LOOK
The HS-LR6's brightness levels measure in at 1050 Lux @ 0.5m and will help you minimize camera grain. The light panel itself provides a 75° beam angle and a high CRI of 95; ensuring that your skin will look soft and its color tones will be accurately represented.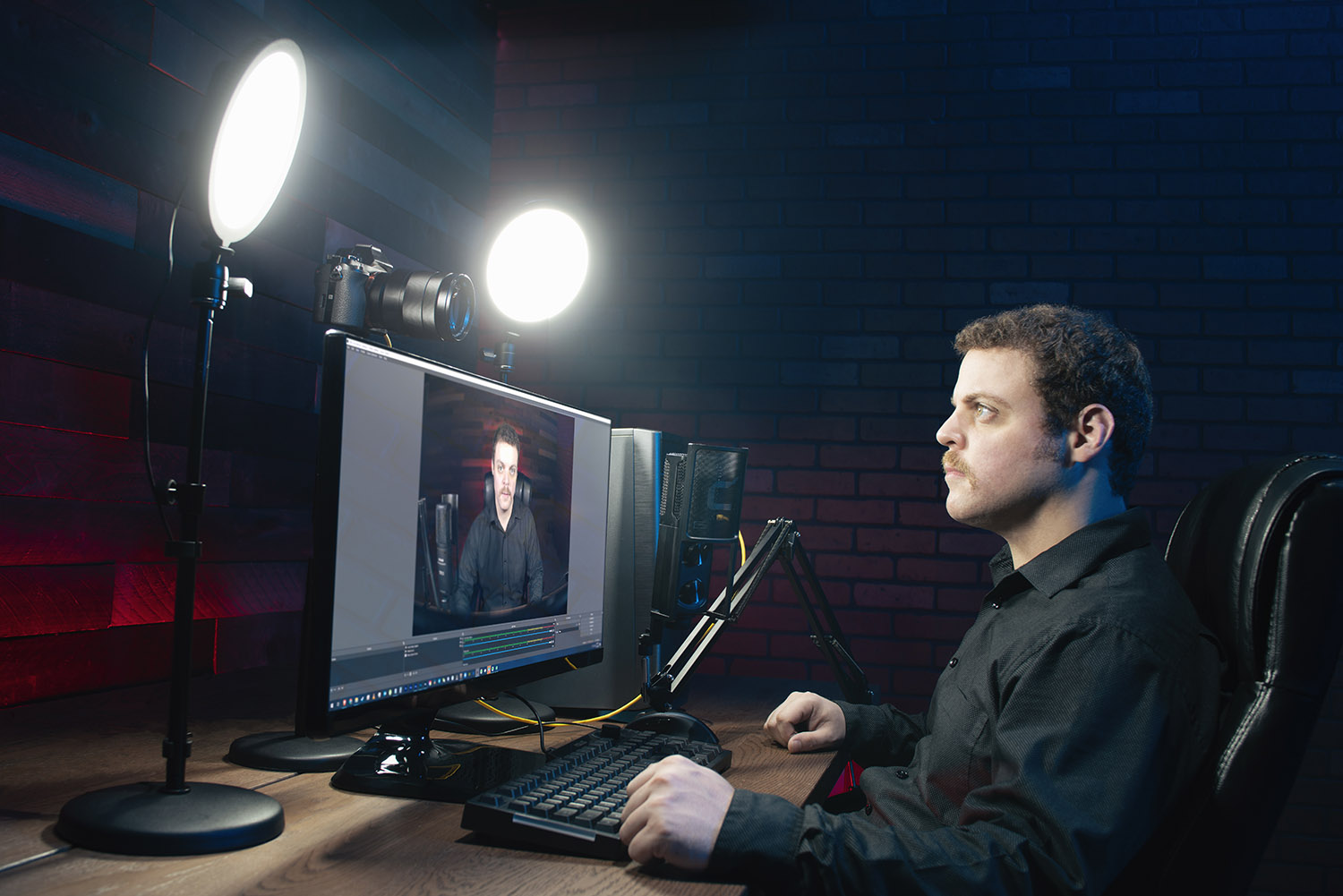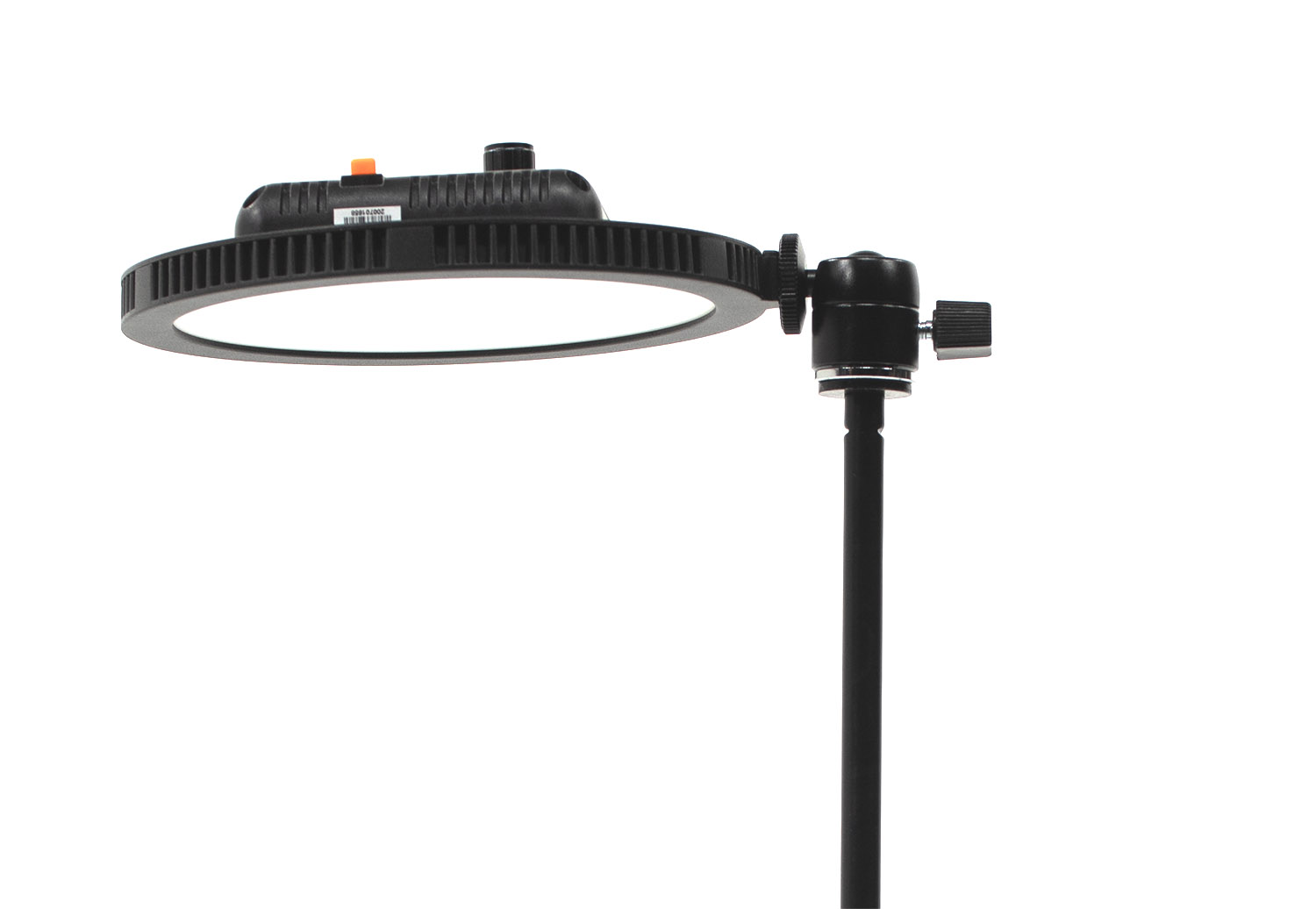 ADJUSTABLE ROTATION & SWIVEL
Adjust your HS-LR6 light to perfection using Ikan's SM-201 ball head. This allows a 360° rotation, 180° swivel that can be locked in place with a convenient thumbscrew. The ball head also includes 3/8-16 to 1/4-20 step-down adapter for additional mounting options.
BUILT WITH VERSATILITY IN-MIND
The HS-LR6 can function as many different types of lights. Tilt the light down 90° and adjust the color to 5600k for a warm desk lamp. Attach the included shoe mount to use it as an on-camera light. Choose to power it with a Sony L Series batteries, or via the included DC power adapter. The swivel head also comes bundled with a 3/8″-16 to 1/4″-20 adapter for even more mounting options.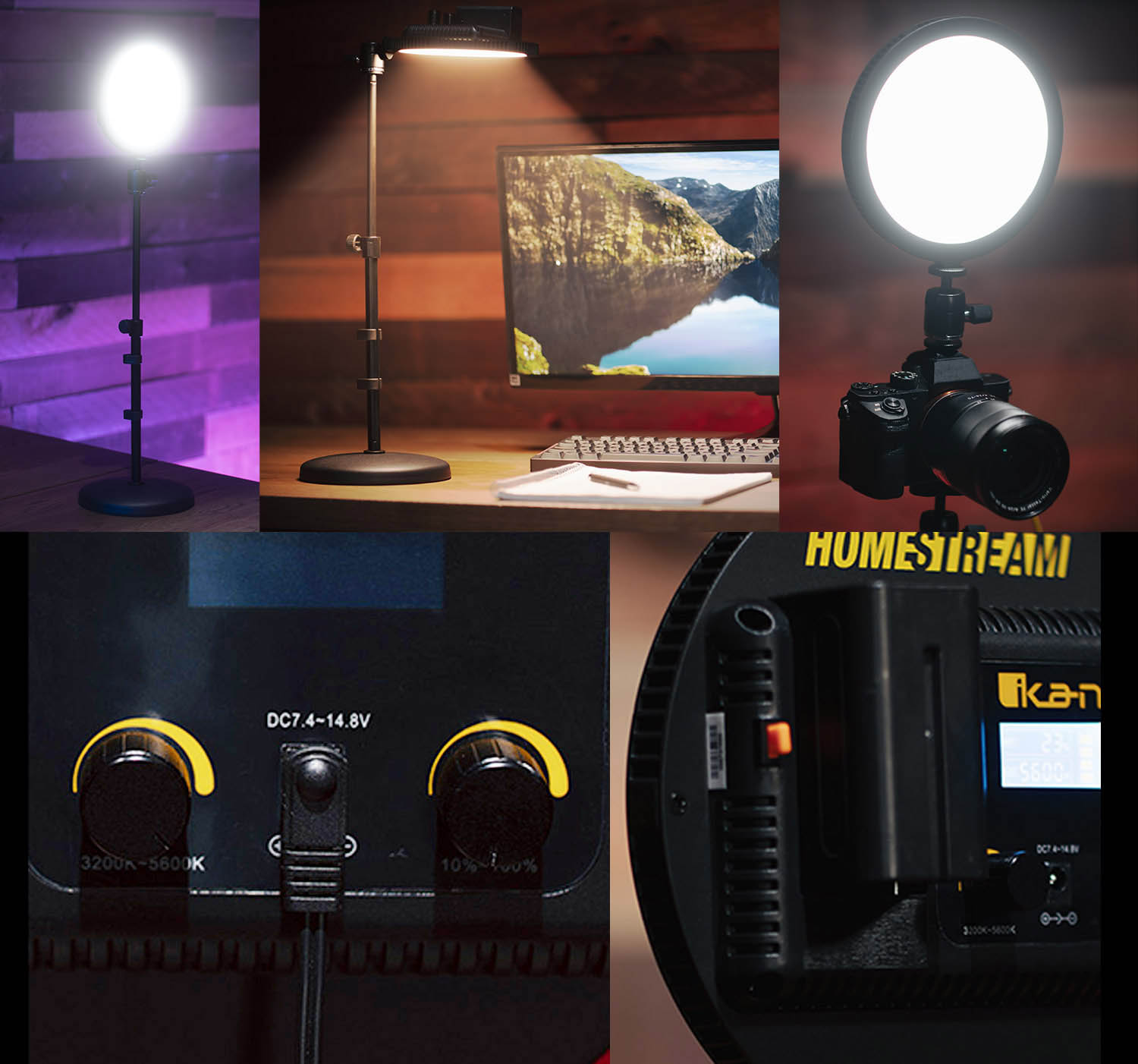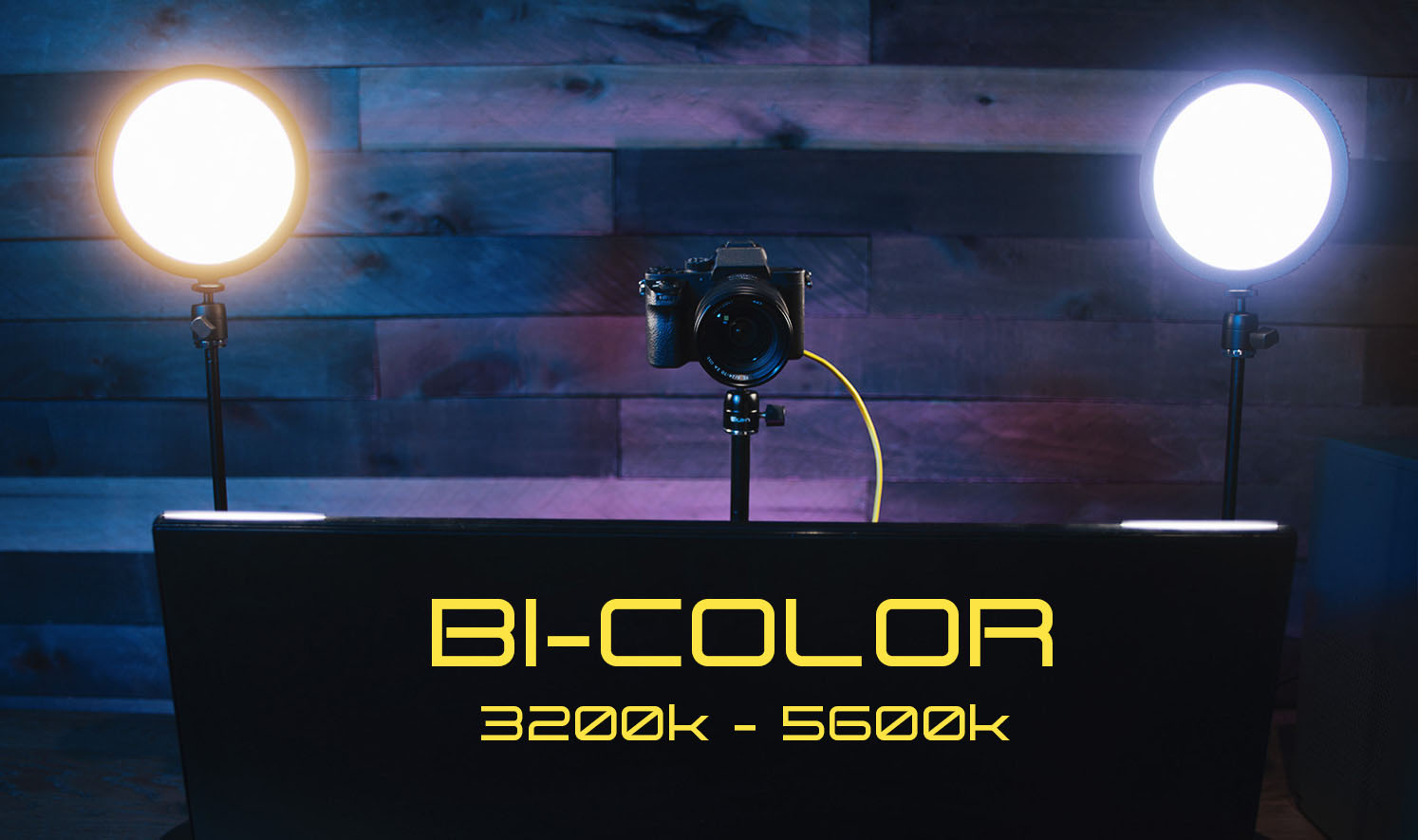 BI COLOR
The HS-LR6's brightness and color temperature can be adjusted via 2 knobs on the rear side of the light. The digital readout gives you the ability to quickly pinpoint your settings if you're trying to match multiple lights.
VARIABLE HEIGHT
Adjust the height from 13.75″ to  21.5″ by loosening and tightening the knob attached to the main column.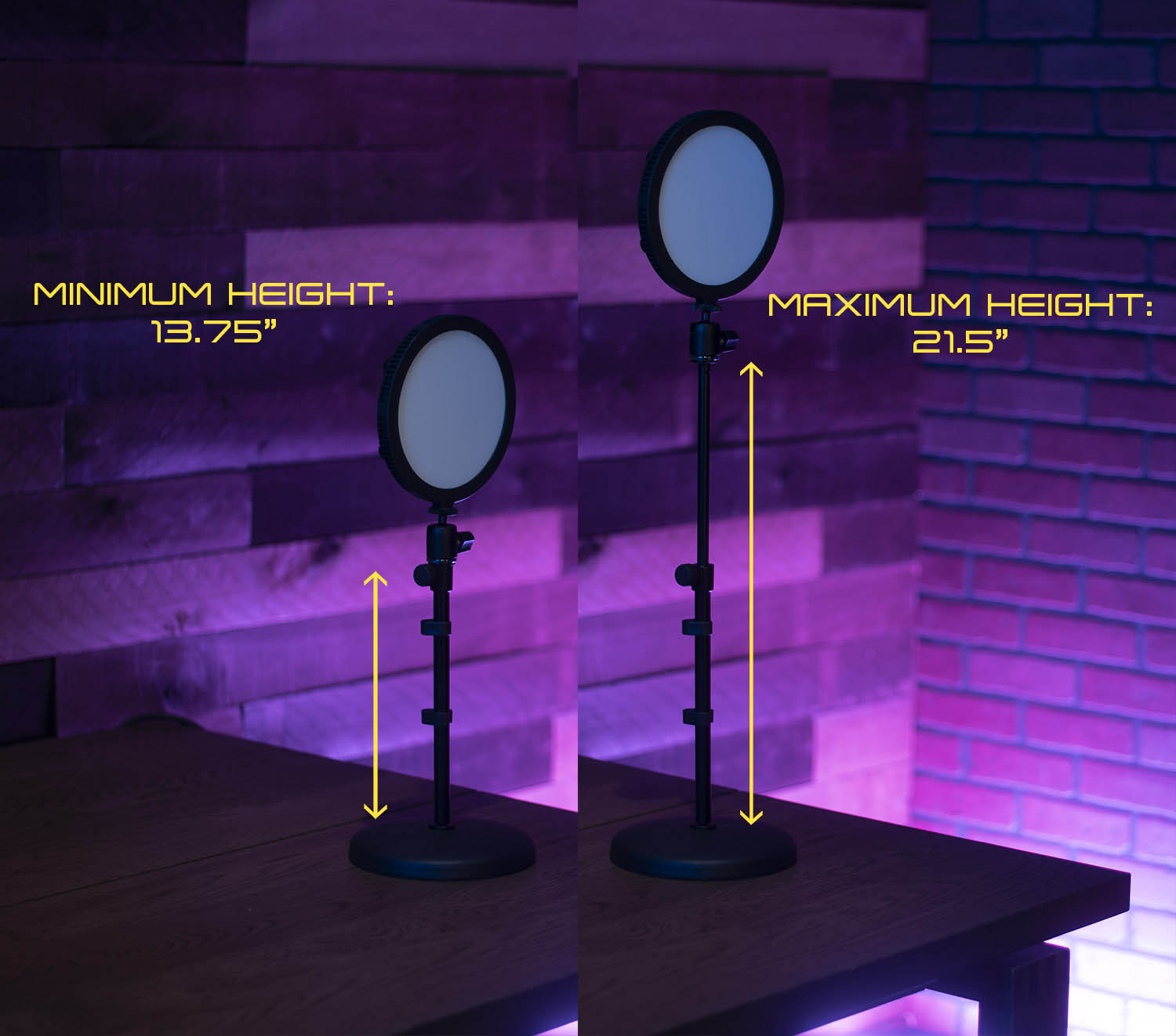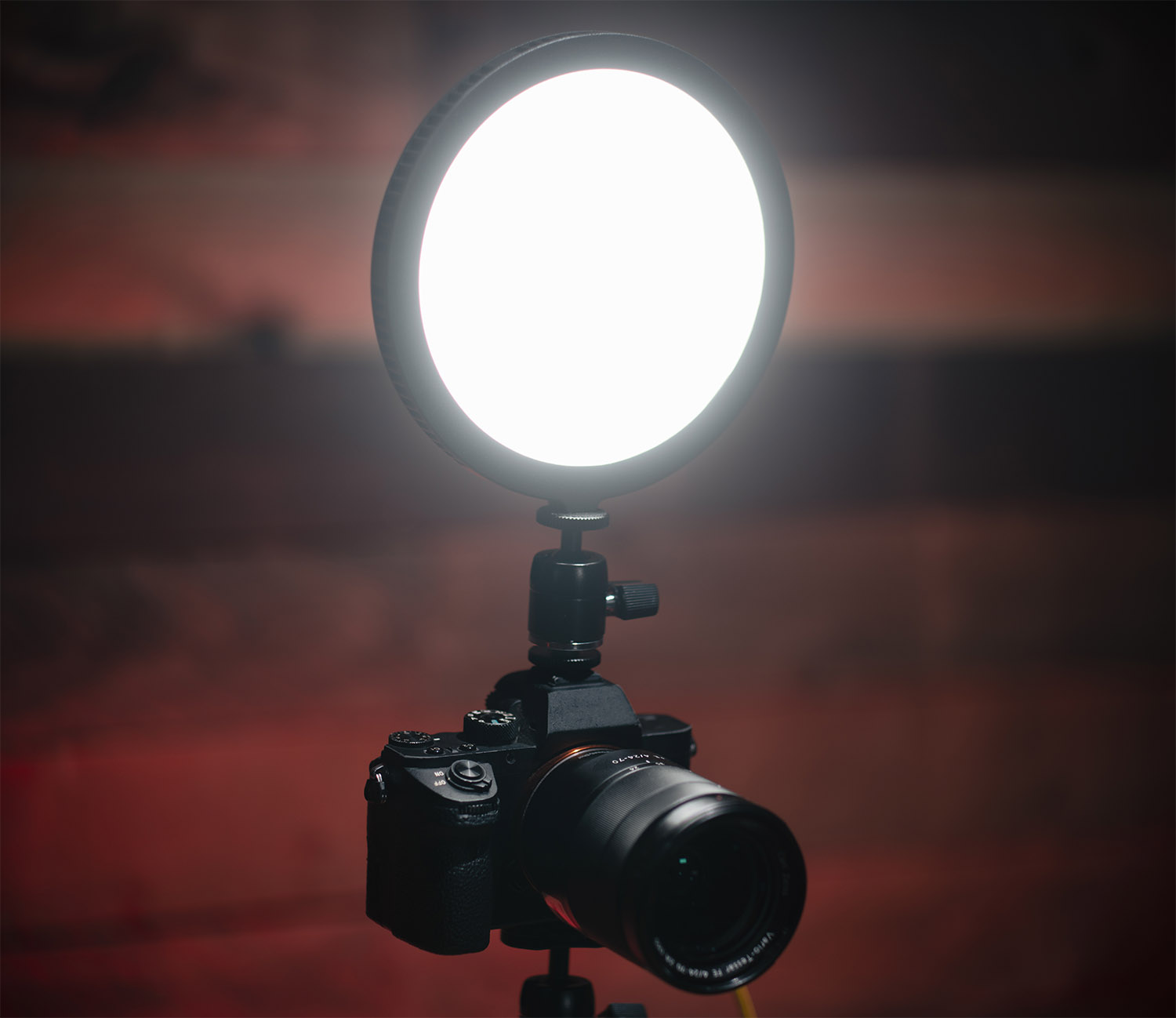 DETACHABLE & BATTERY POWERED
The light can also be detached from the desktop stand and used in various other ways. It can be used on a compact light stand or as an on-camera light thanks to the included shoe mount and 3/8″-16 to 1/4-20 adapter. You can also power the light on-the-go with an L-Series battery.
TIDY SETUP
Each HS-LR6 comes with 2 cable clamps to help organize your setup to retain a professional & comfortable look & feel.