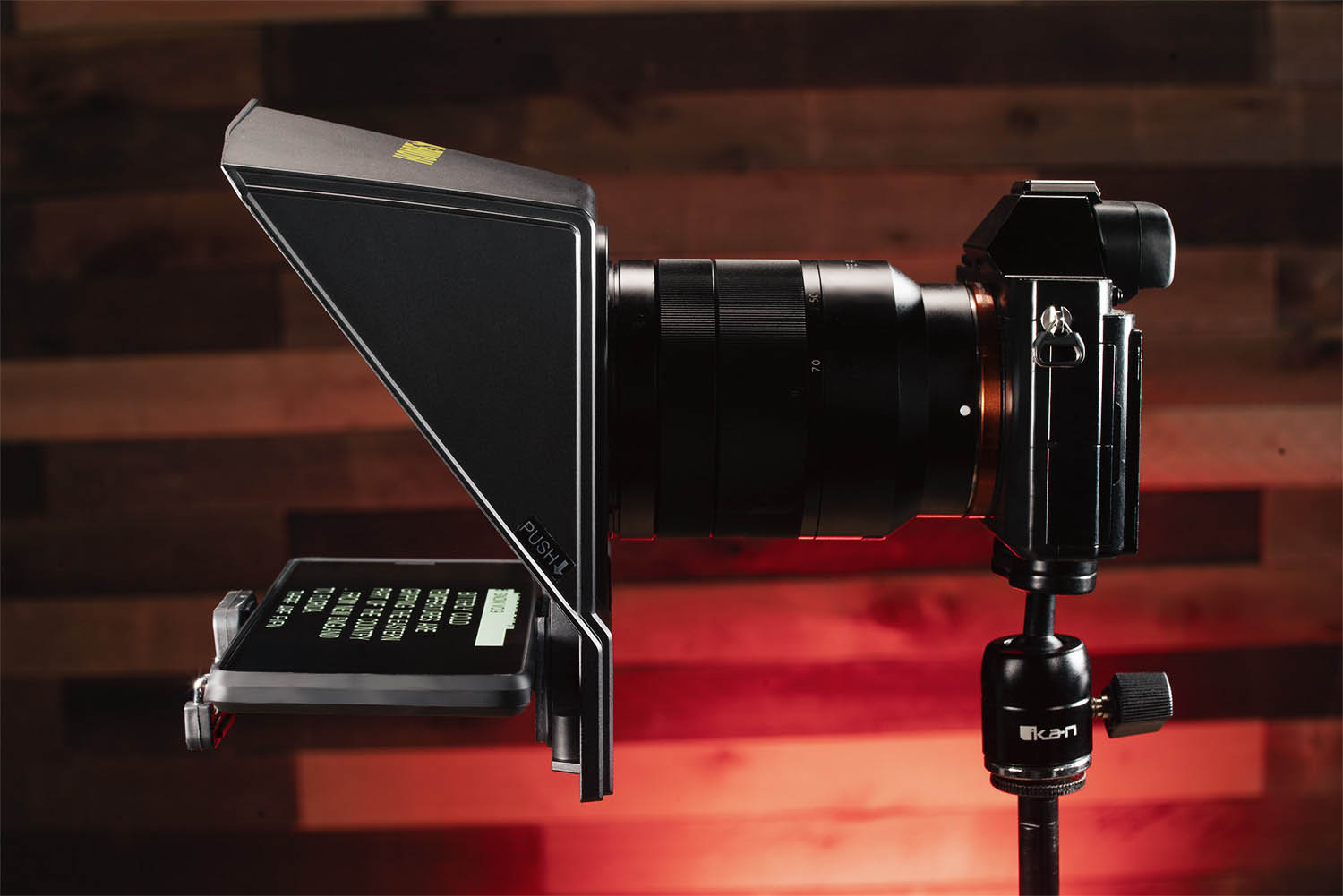 HS-PROMPTER
Ikan's HomeStream Smartphone Teleprompter is our first teleprompter for specifically designed smartphones in mind. Using the downloadable HomeStream Teleprompter app on either iOS or Android you can use your smartphone as a teleprompter display. The teleprompter offers a large 70/30 beamsplitter glass that clearly displays your text, while at the same time conveniently attaches to the lens of your camera.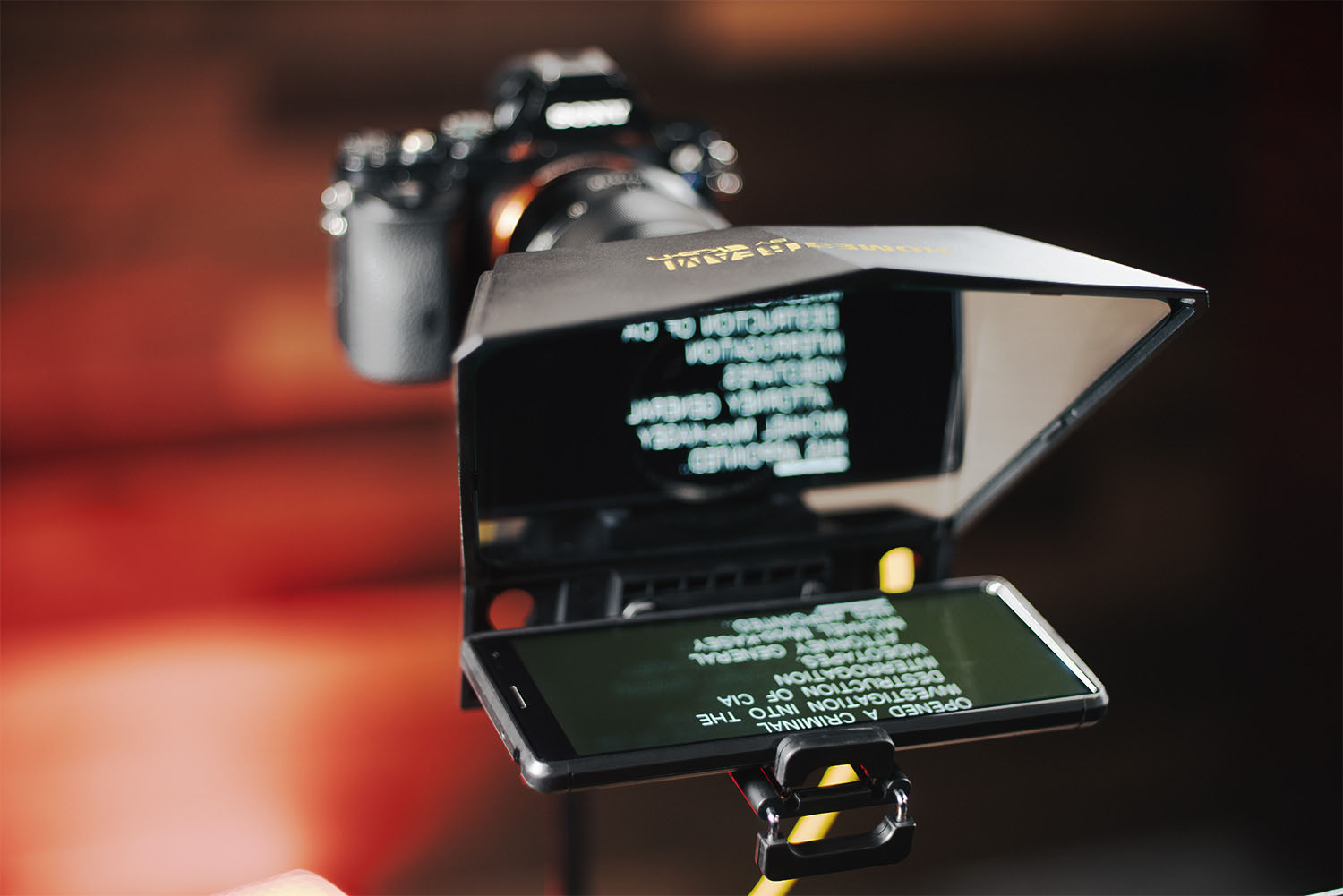 Large 70/30 Beamsplitter Glass
The large 70/30 beamsplitter glass easily accommodates most smartphone screen sizes. The large display area also allows the usage of lens as wide as 24mm (35-mm equivalent focal length).
Wide Range of Support
The teleprompter attaches to most lens sizes with the included adapter rings: 49, 52, 55, 58, 62, 67, 72, 77, 82mm. The included smartphone holder allows your smartphone to be used as a camera in both horizontal and vertical orientation.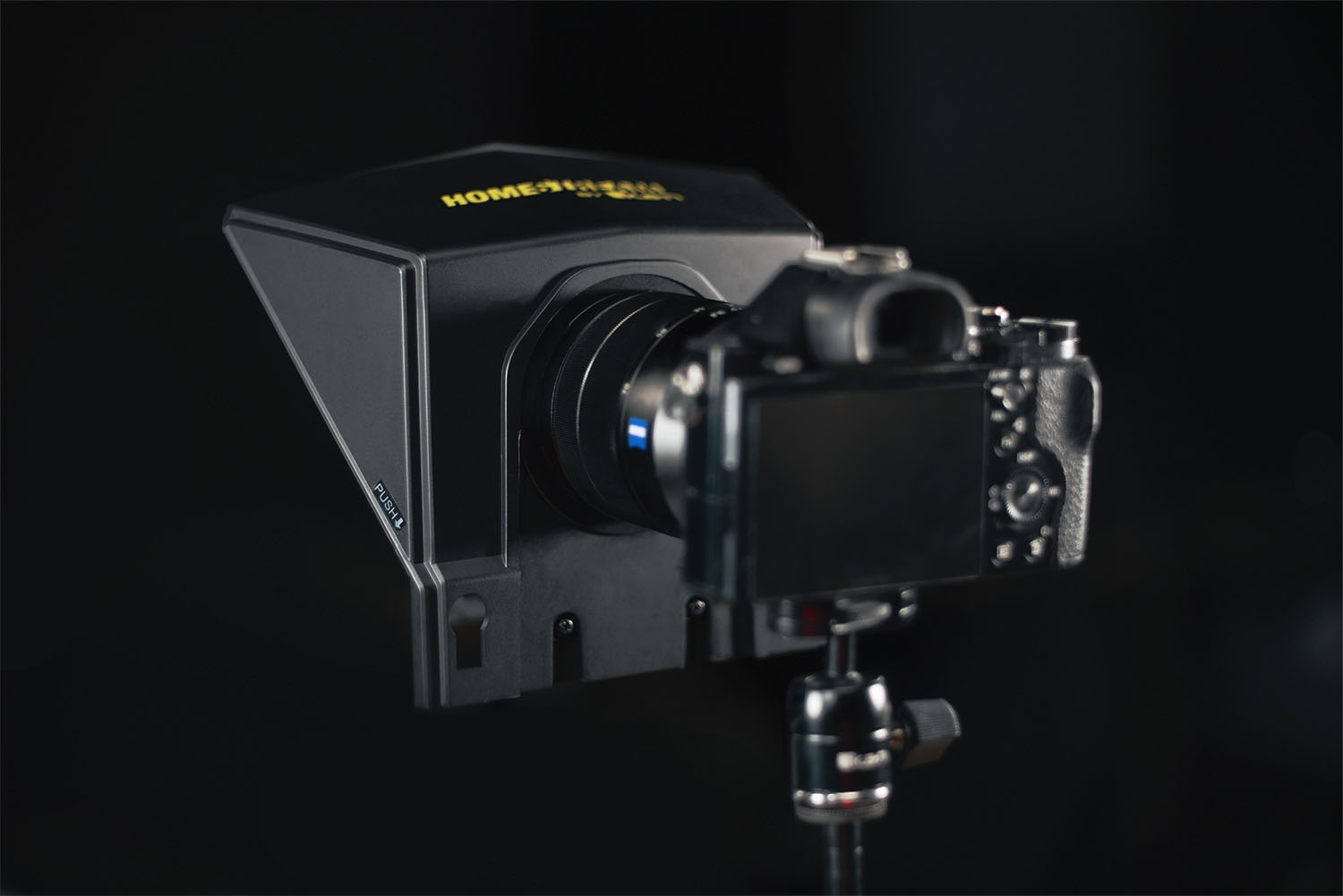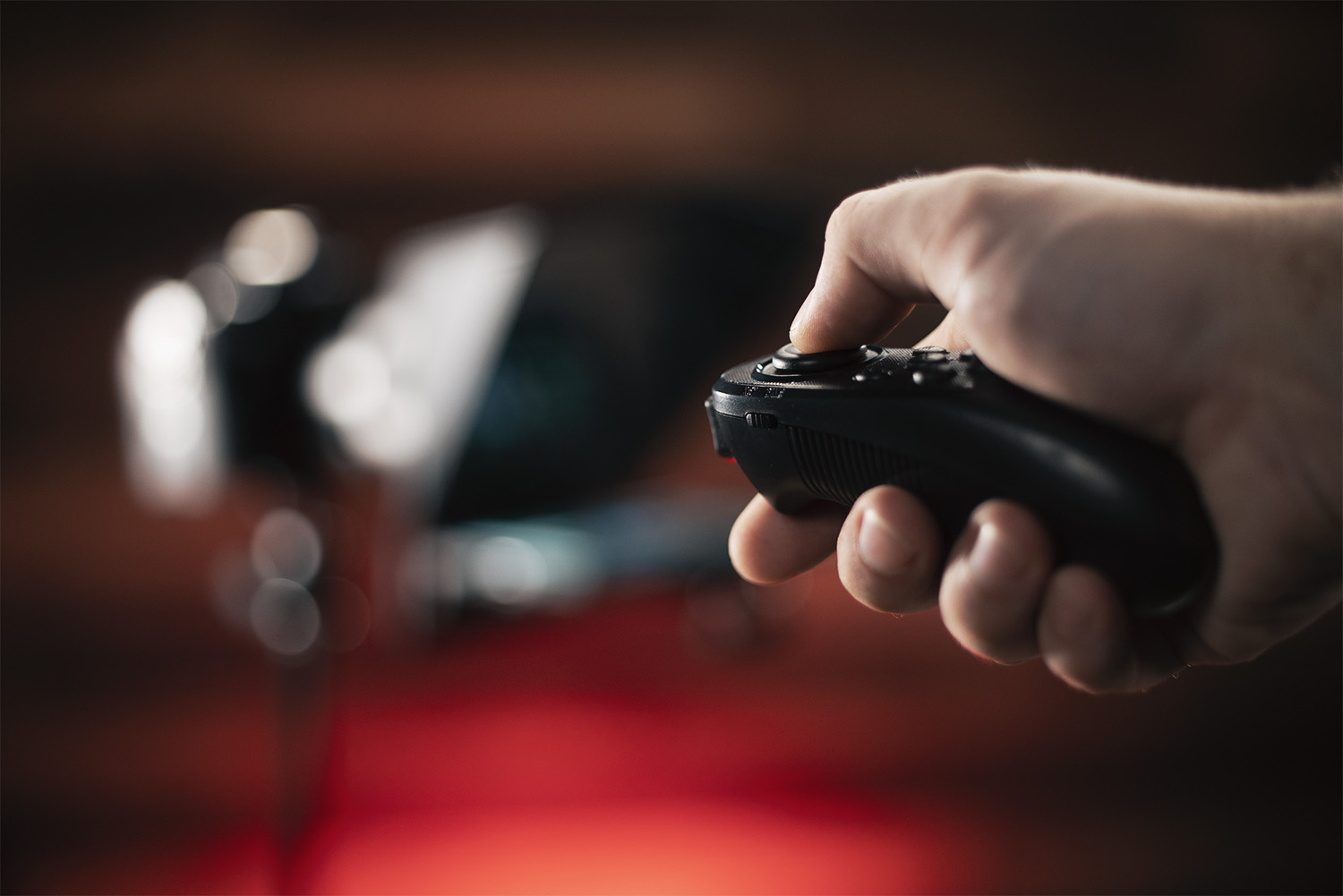 Easy Controls
The Bluetooth remote pairs with your phone so you can easily start, pause, speed up, slow down, page up, or page down your script while using the HomeStream Teleprompter app.