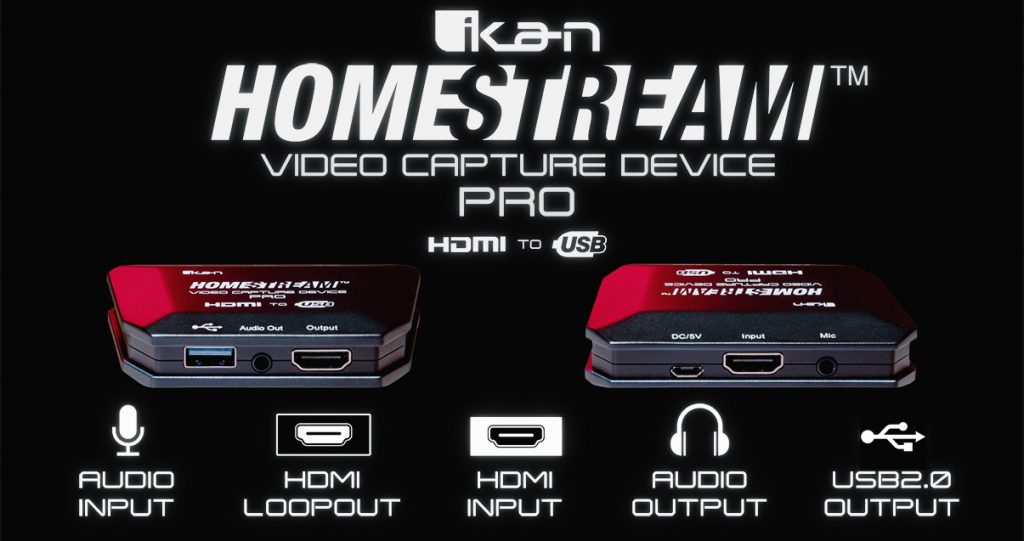 HomeStream™ HS-VCD-PRO
The Ikan HomeStream™ Video Capture Device PRO captures high-quality HDMI video & audio from your device and outputs the signal directly to your computer or laptop. Hook up your DSLRs, Camcorders, Action Cams, Digital Cinema Cameras, and/or Game Consoles and broadcast in Full HD 1080p 30fps and with low latency. No longer will you have to rely on a standard cheap-looking webcam for your online chatting or video streaming. This capture device is suitable for vloggers, streamers, gamers, teachers, company meetings, etc. This pro version of the video capture device also features HDMI loop out & 3.5mm audio input/output functionality.
Plug n' Play
Establishing a connection from your device to the computer using the HomeStream™ Capture Device has been made as simple & easy as possible. Simply plug the HDMI cable into the capture device, then into any USB port (2.0 or higher) on your computer or laptop, and you're already done and ready to go.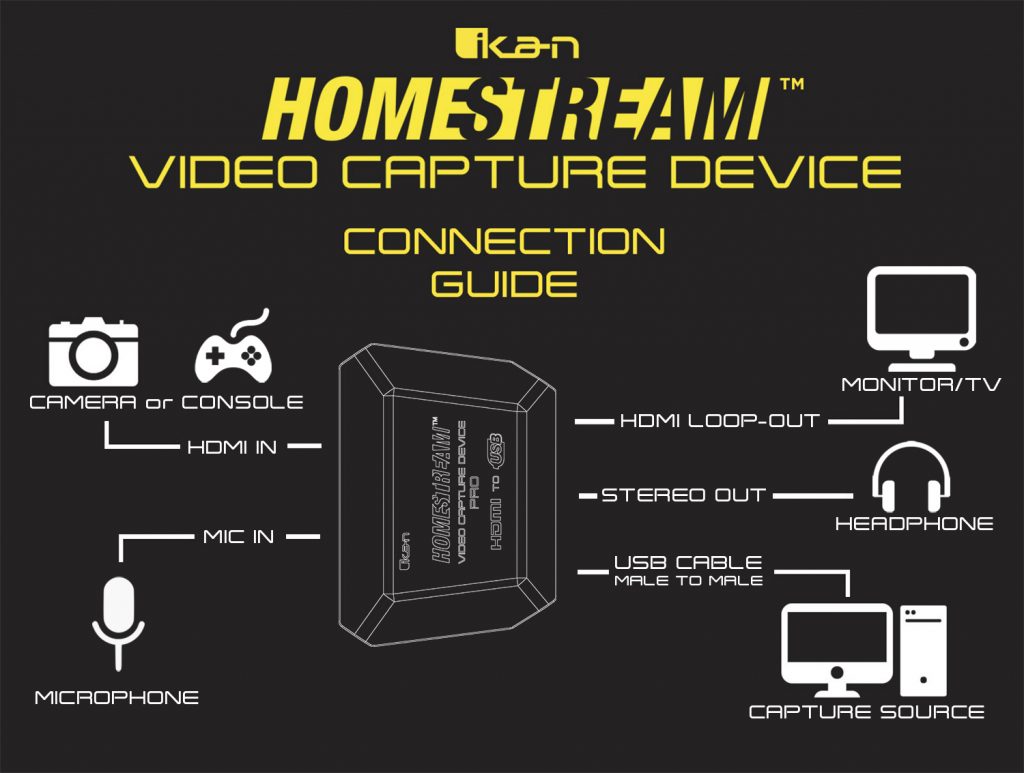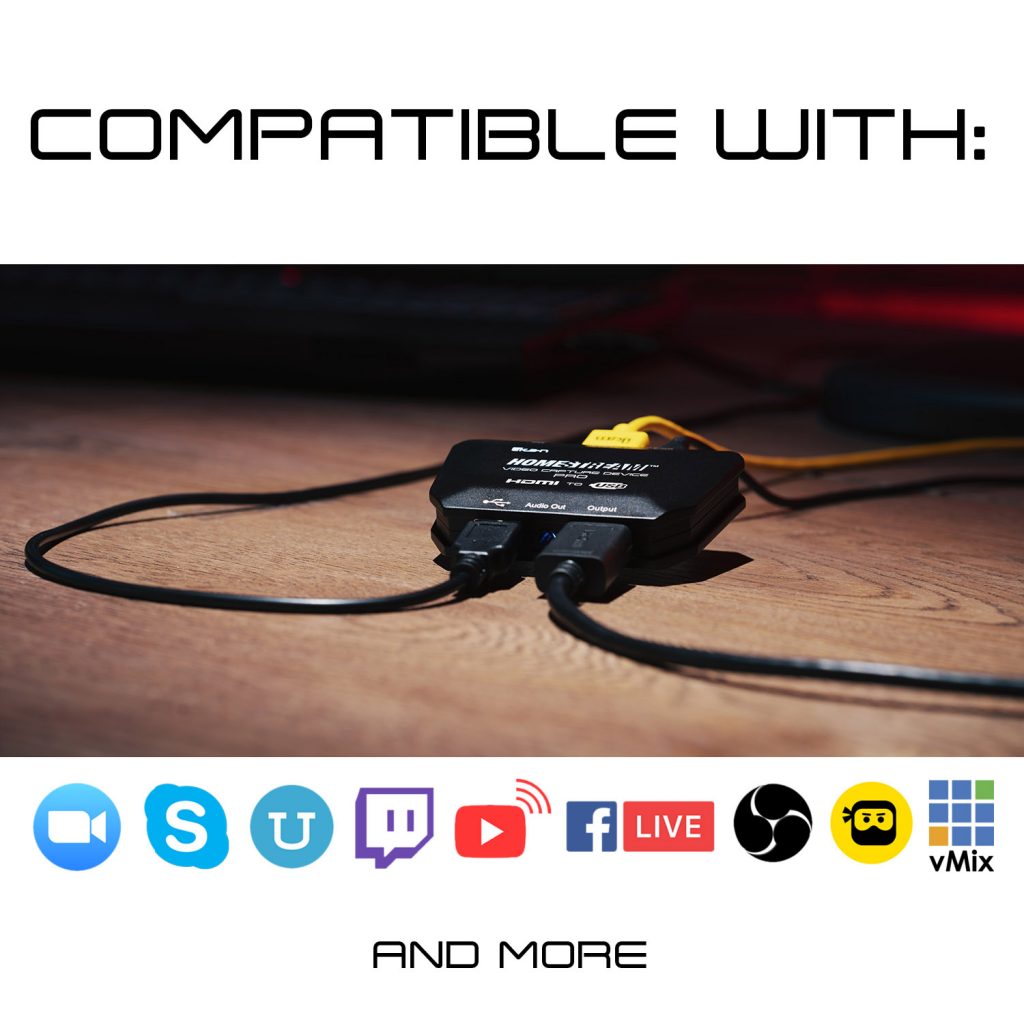 Vast Support & Compatibility
Once you've got your device hooked up, you now have access to various software that is compatible with the HomeStream™ Capture Device. These applications include OBS, Zoom, Skype, UberConference, Twitch, Facebook Live, Youtube Live, DLive, vMix, and more. This device is also compatible with Windows, Linux, Android, and macOS.
Achieve Cinematic Quality
Stand out from the crowd in your company meetings or school lectures. With the ability to connect almost any DSLR, camcorder, or digital cinema camera to this capture device, a vast array of lenses also become available to use in place of a standard webcam. Professional lenses can provide you with better low light performance, sharper quality, shallow depth-of-field, and are available at any price range.
Note: If you have your camera set to 24p, the capture device will recognize it as a 30fps video signal.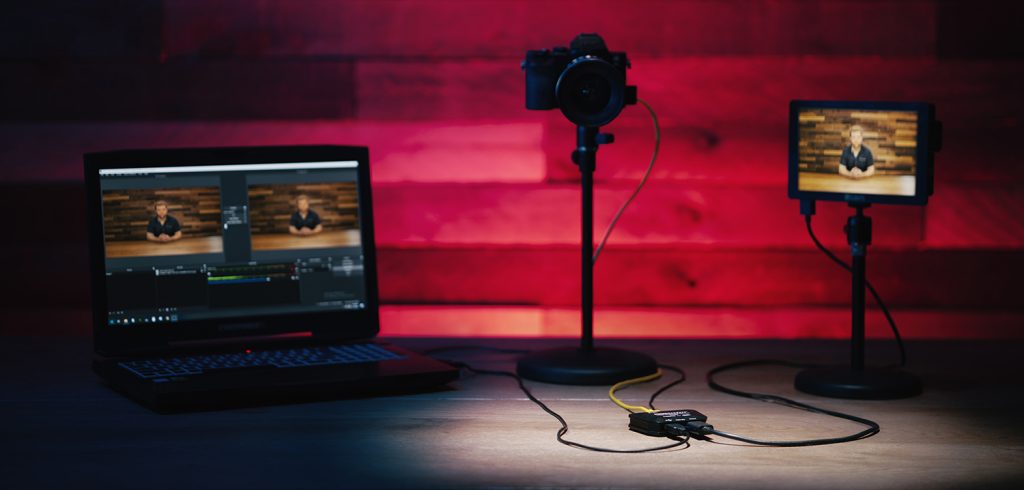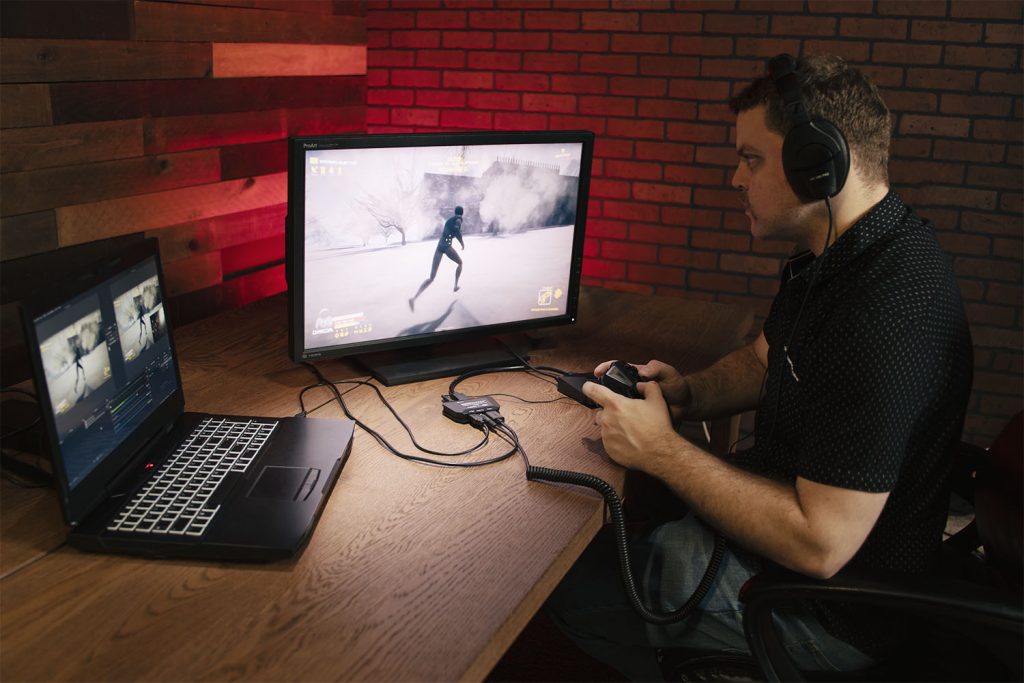 Broadcast or Record in Full HD
This device can accept a video signal up to 4k 30fps and output it to 1080p 30fps while achieving very low levels of latency. Multiple Capture Devices can be connected simultaneously and used as different input.
HDMI Loop-out
This HDMI output is convenient in various ways and will act as a perfect companion to the USB output. While your computer is capturing the video from the USB output, the additional HDMI output will allow you to redirect the video feed to another monitor. You can use this as a reference monitor, a talent monitor when you are capturing from a camera, or a gaming monitor if you are capturing directly from a video game console. This HDMI loop-out signal will provide zero latency and ensure your gaming experience will not be hindered while streaming.
Note: Be sure to connect the included USB-Micro cable to power the HDMI loop-out.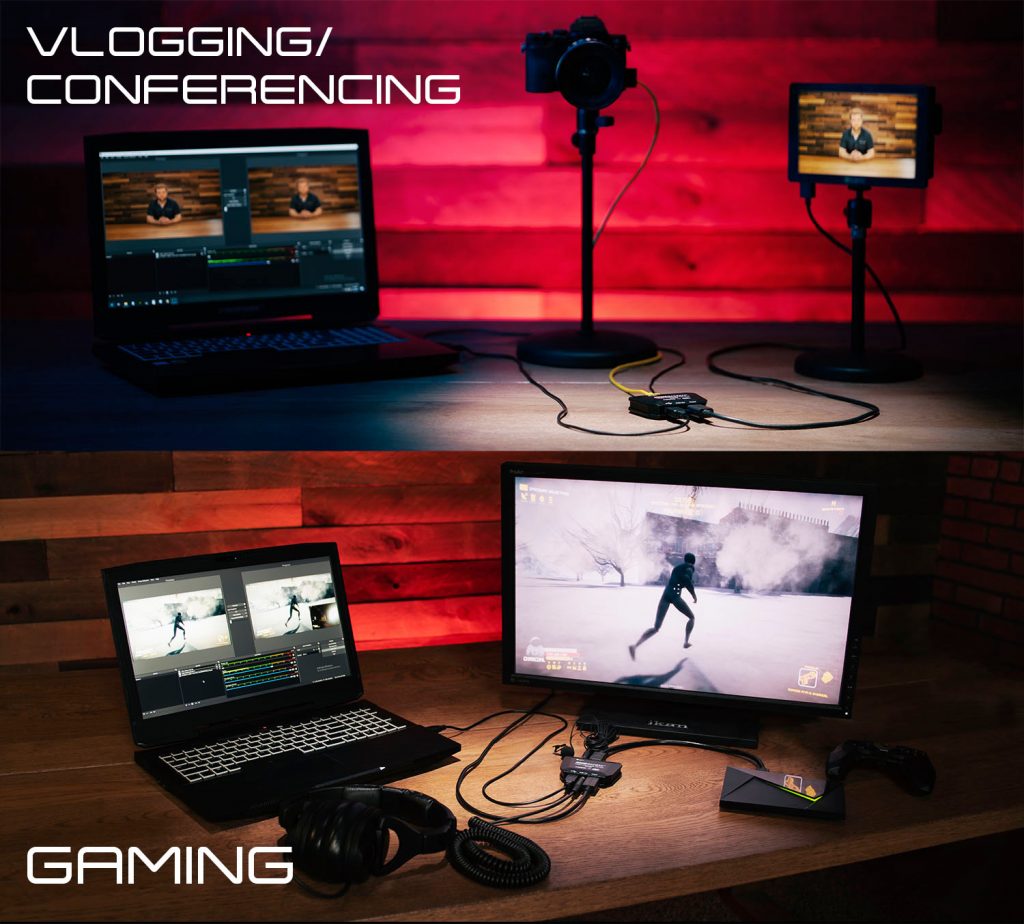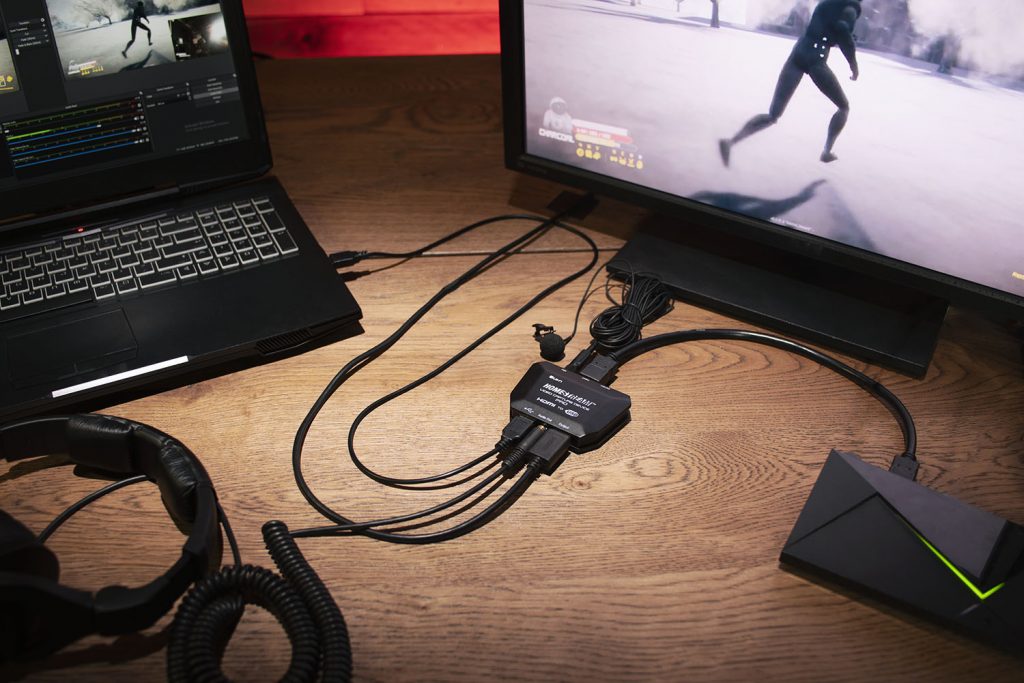 Audio In & Out
The HS-VCD-PRO features a 3.5mm input & output for audio devices such as microphones, headphones, speakers, etc.
Note:
Cameras must have "Clean HDMI" output to function properly with this product. Please check your camera specs to verify before purchasing.
Computer hardware configuration requirements:
CPU:PC i5-3400 or above; NB i7-3537U 2.0GHZ or above
Graphics card:PC NVIDIA GT630 or above;NC NVIDIA GT735M or above
Run memory: 4G RAM
Compatible with PS5 & Xbox Series X (and older models)