EG05C2
The EG05C2 is a great entry-level carbon fiber tripod kit for those looking for a simple system to support medium-body cinema or broadcast cameras. The GH05 fluid video head and GC752 tiered tripod legs make for a light and simple combo capable of supporting a moderate load wherever you need to set up.
GH05 Fluid Head
The GH05 Fluid Video Head has a max payload of 15.4 lbs., includes a GB2 pan handle and GP1 quick release plate, and fits onto a 75mm bowl. Pan and Tilt drag are installed and fixed, and the counterbalance can be set to one of three different levels (0-2) via the dial on the back of the head. You get two rosettes for mounting pan handles, allowing you to mount the included handle on either side of the head or mount 2 handles simultaneously for extra control.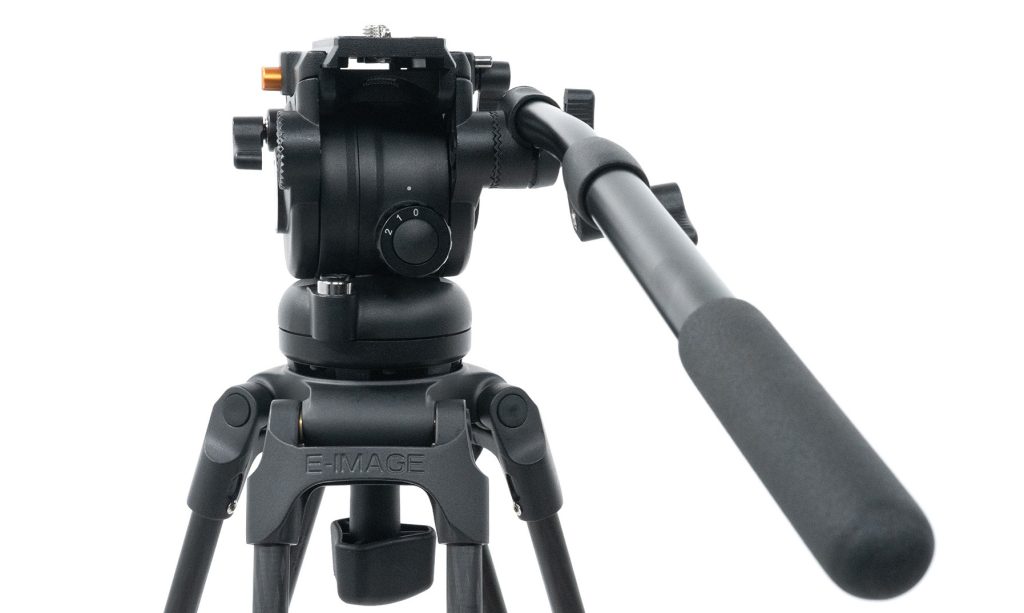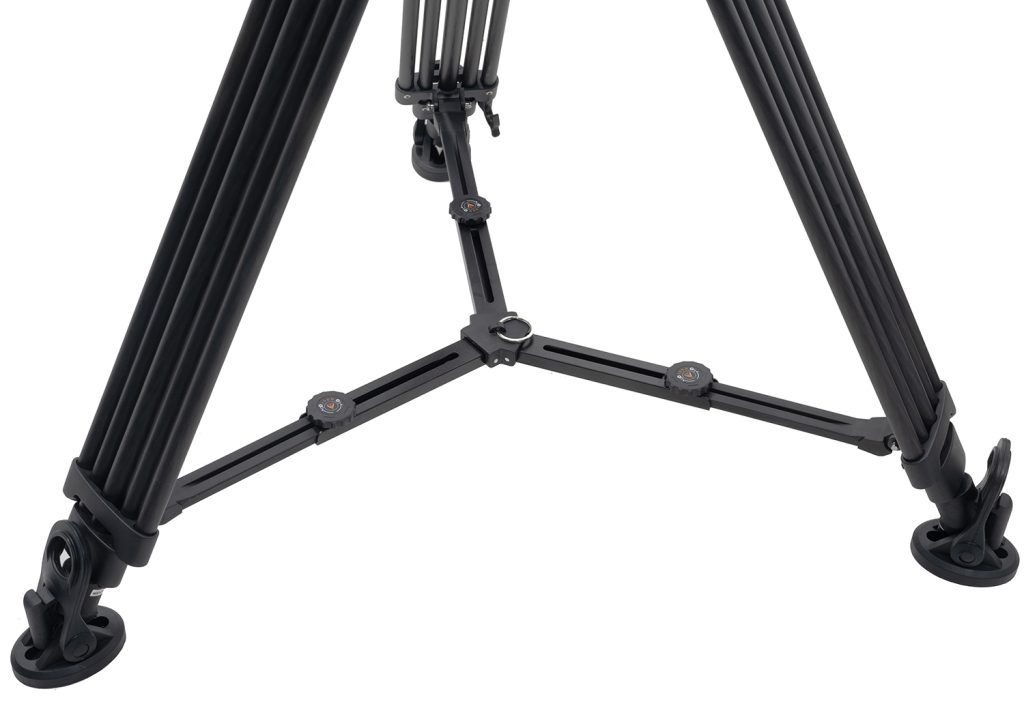 GC752 Carbon Fiber
Tripod Legs
The GC752 tiered video tripod legs can hold 88 lbs. and utilize a convenient mono-lock system that allows you to lock and unlock both stages of each extendable leg with one motion. Each set of legs includes a removable GS-01 mid-level spreader and a set of F3 rubber feet. The feet are easily removable to reveal spikes that allow you to set up your shot on soft ground. The GC752 is topped off with a 75mm bowl for quickly adjusting the payload horizontally and/or vertically.
Mono-Lock
The heavy-duty tripod is made of carbon fiber and the legs are a twin tube design with two stages. It includes the E-Image Mono-Lock design which allows you to control the height of both stages with a single twist lock.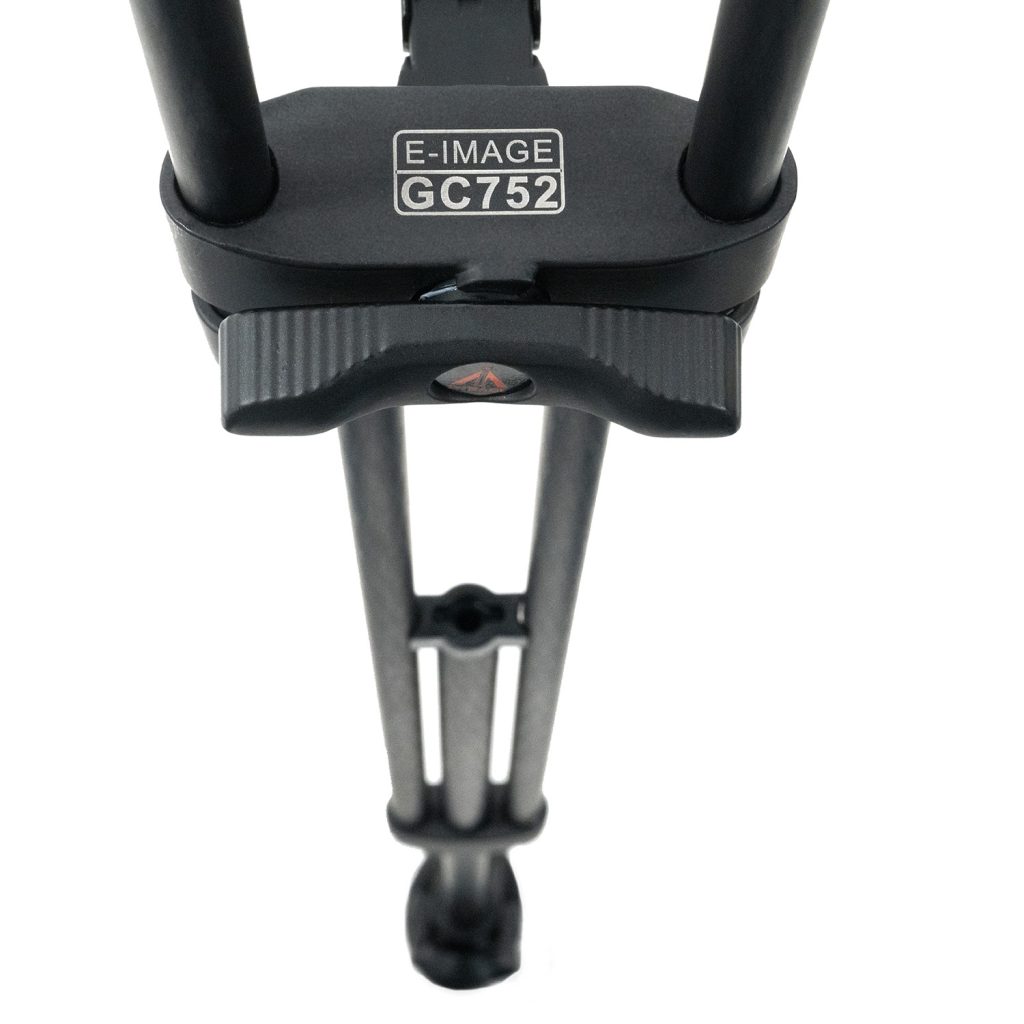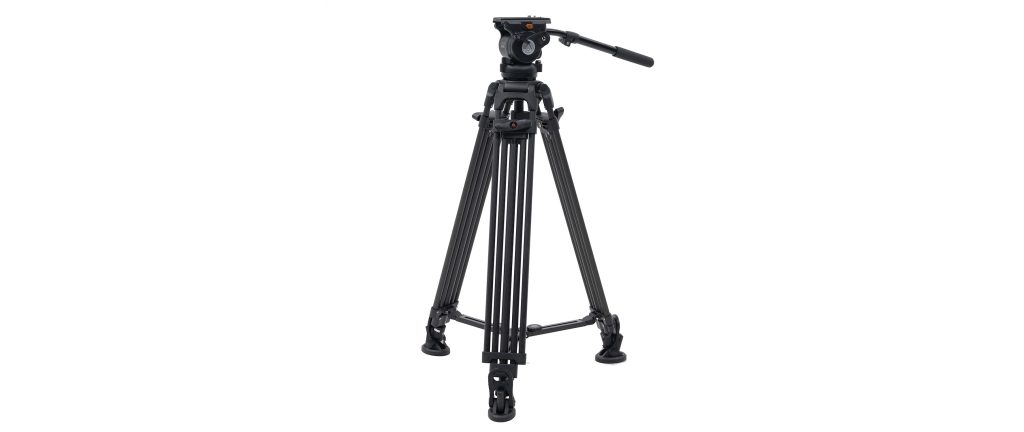 A Lightweight Kit for Middle Weight Rigs
The extra payload capacity and counterbalance settings of the GH05 fluid video head make the EG05C2 perfect for those who need a simple kit for a rig of light-to-moderate weight. The EG05C2 is light and self-contained in the SC-1 shoulder bag to save valuable space and weight for the rest of your gear.