HS-PROMPTER-DESKTOP
Ikan's HomeStream Smartphone Teleprompter is our first teleprompter for specifically designed smartphones in mind. Using the downloadable HomeStream Teleprompter app on either iOS or Android you can use your smartphone as a teleprompter display. The teleprompter offers a large 70/30 beam splitter glass that clearly displays your text, while conveniently attaches to the lens of your camera. A height-adjustable camera stand is also included. This camera stand features a ball head that allows you to adjust the swivel & rotation of your camera & teleprompter.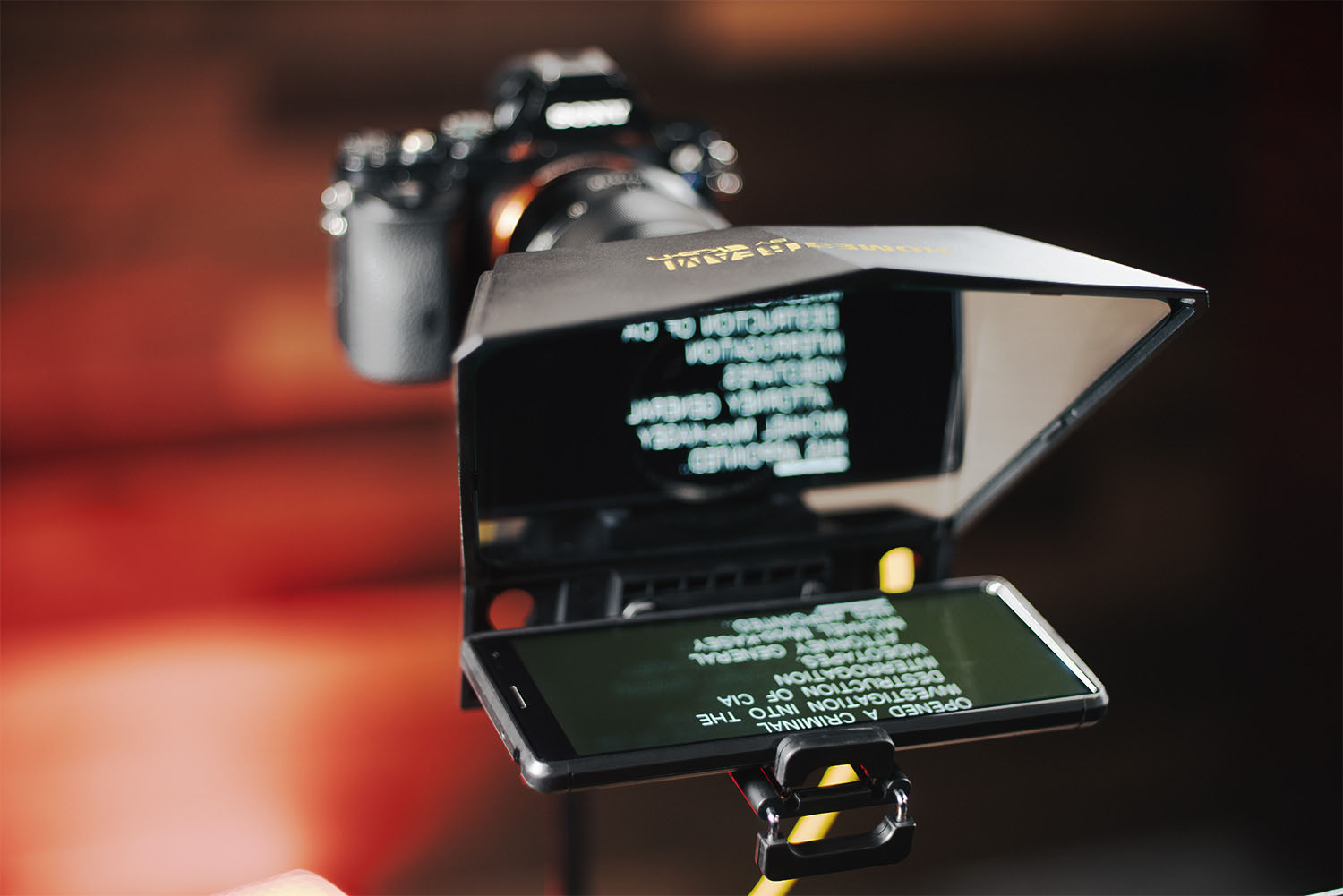 Large 70/30 Beamsplitter Glass
The large 70/30 beamsplitter glass easily accommodates most smartphone screen sizes. The large display area also allows the usage of lens as wide as 24mm (35-mm equivalent focal length).
Wide Range of Support
The teleprompter attaches to most lens sizes with the included adapter rings: 49, 52, 55, 58, 67, 72, 77, 82mm. The included smartphone holder allows your smartphone to be used as a camera in both horizontal and vertical orientation.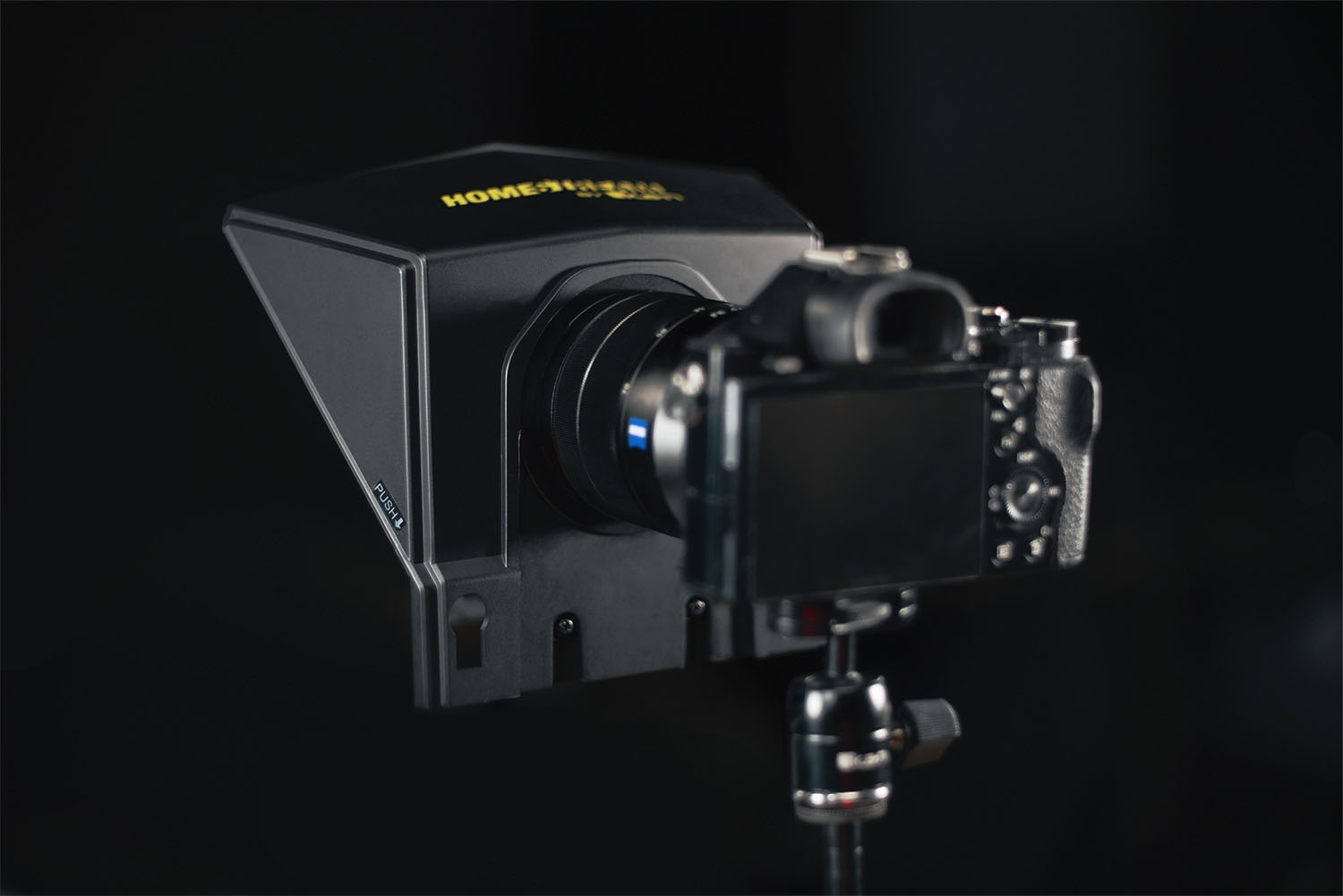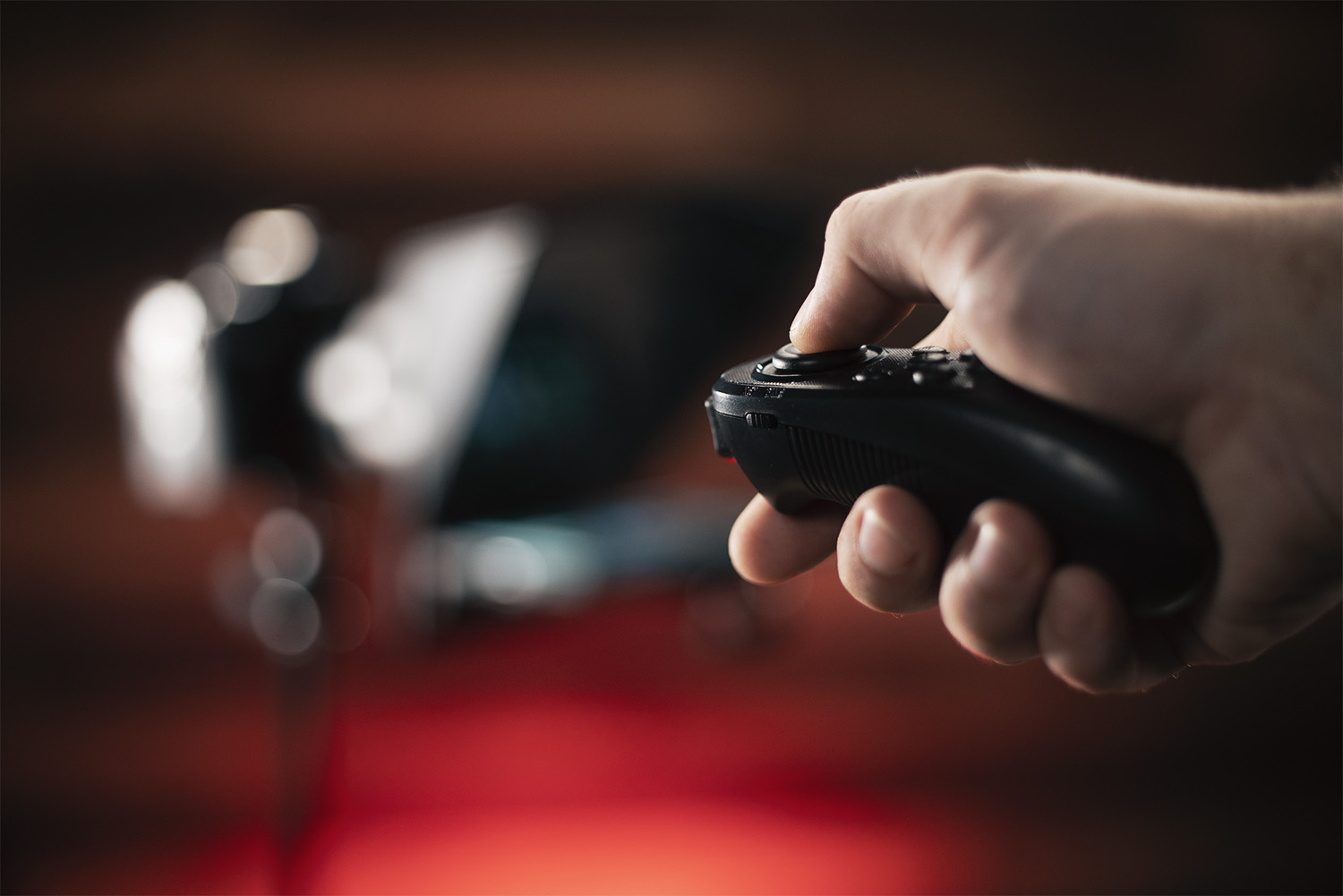 Easy Controls
The Bluetooth remote pairs with your phone so you can easily start, pause, speed up, slow down, page up, or page down your script while using the HomeStream Teleprompter app.
Companion App
Ikan Homestream Teleprompter app along with the Homestream Teleprompter allows you to easily read your script without the need to memorize it, while looking directly into the camera. You have the option to easily edit text in the app or copy and paste your script directly into the app.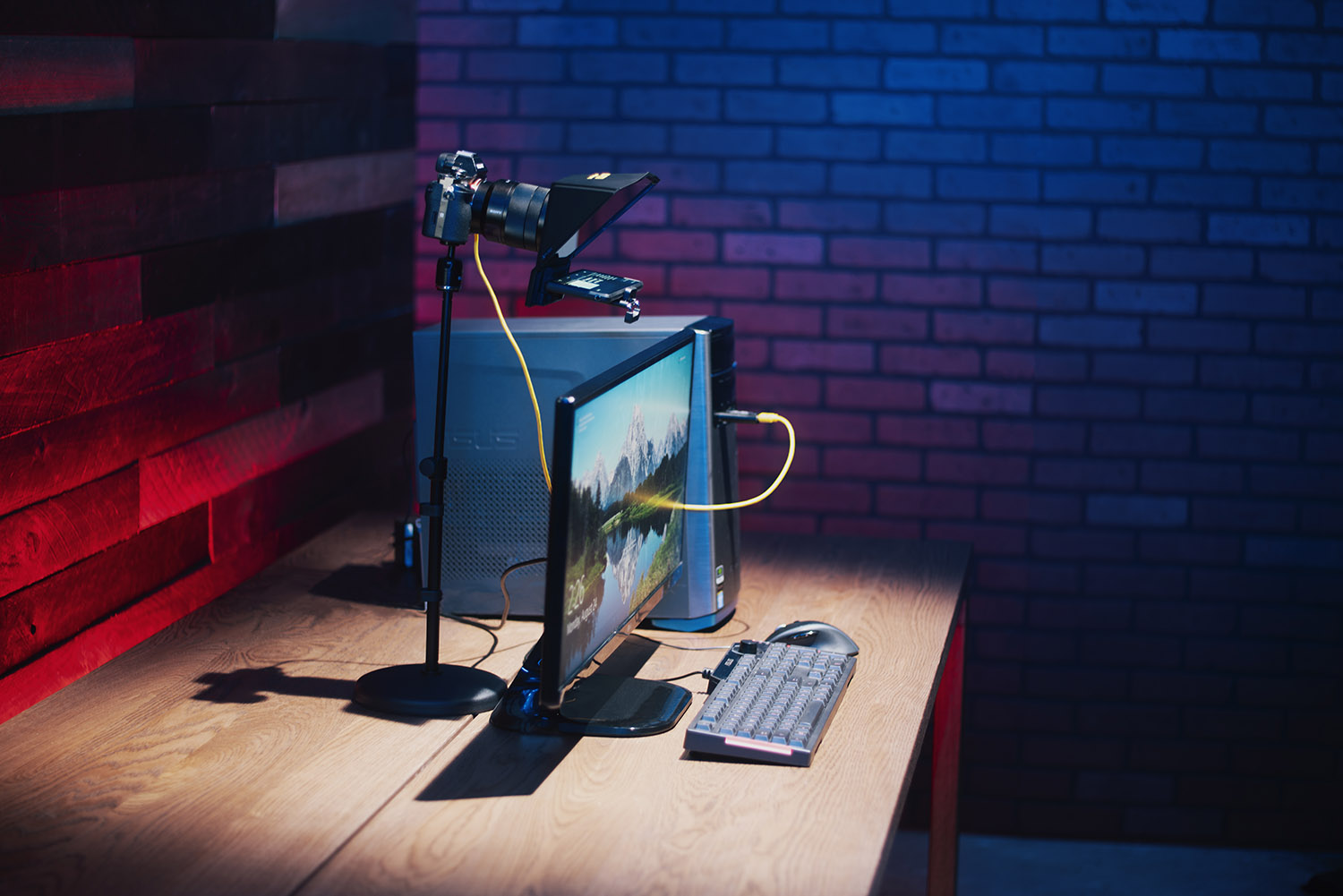 ADJUSTABLE ROTATION & SWIVEL
The HS-LSTND comes bundled with Ikan's SM-202 ball head which provides a wider mounting surface with a padded grip-top to reduce unwanted accessory movement. The 1/4-20 mounting screw is tool-less, and can be fastened by turning the large thumb wheel, eliminating the need to spin your accessories around in dangerous circles while attaching them. The mount locks in place with a convenient thumb screw. This allows a 360° rotation, 180° swivel that can be locked in place with a convenient thumbscrew.
TIDY SETUP
Each HS-LSTND comes with 2 cable clamps to help organize your setup to retain a professional & comfortable look & feel.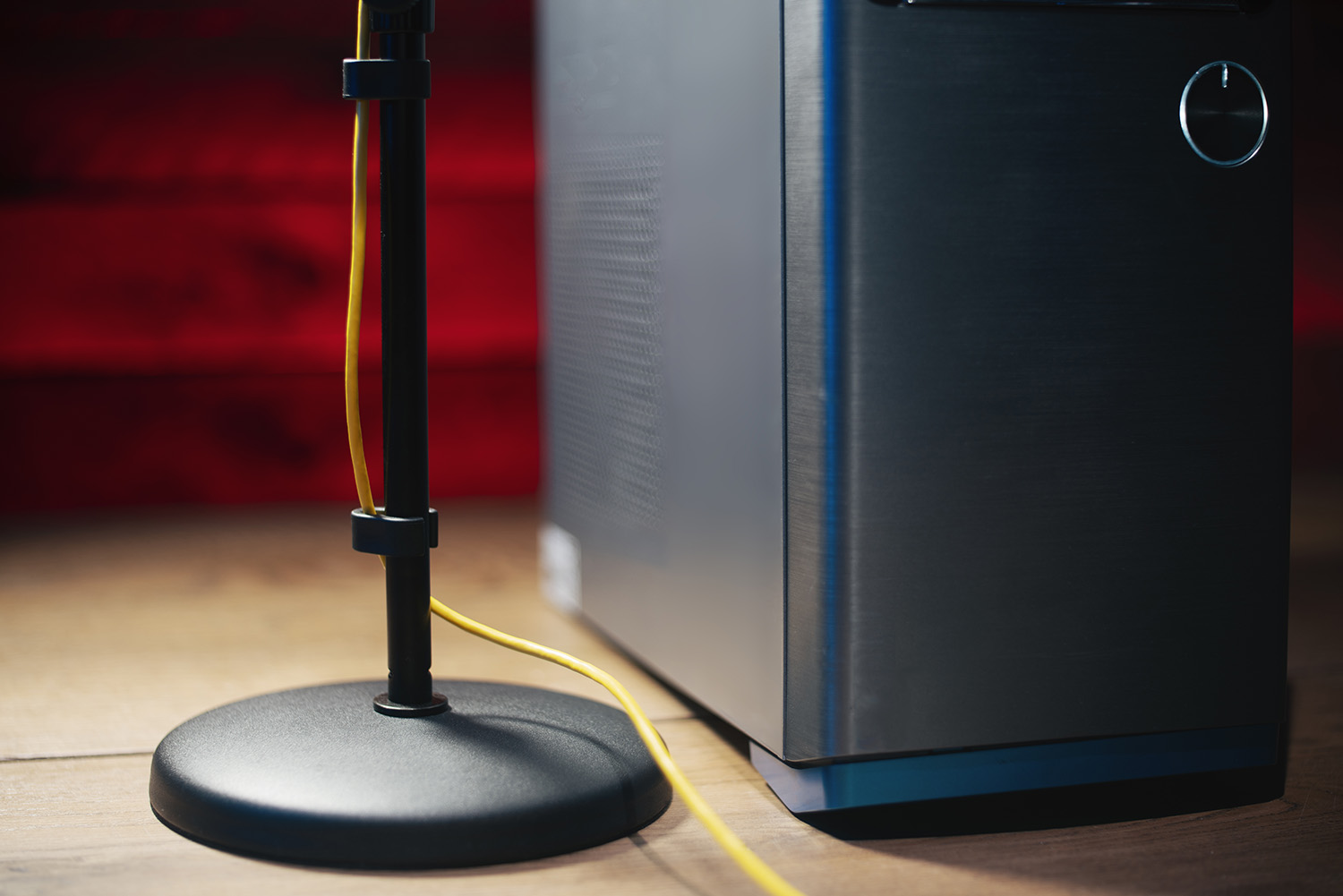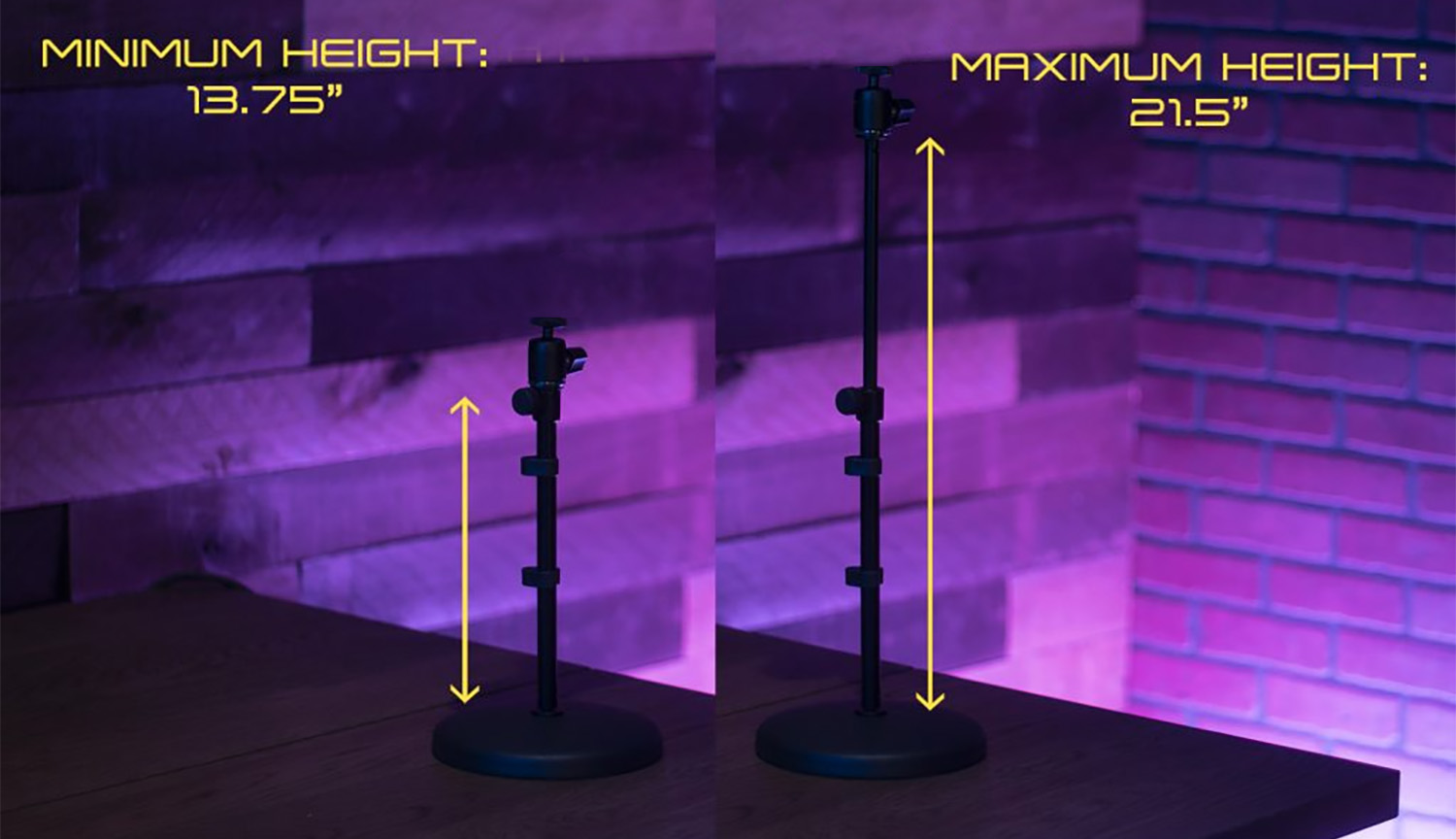 VARIABLE HEIGHT
Adjust the height from 13.75″ to  21.5″ by loosening and tightening the knob attached to the main column.