EP880SK
The EP880SK Pneumatic Pedestal Kit is designed and built for location broadcast and studio camera operators who want real quality at an affordable price.
The system delivers field-tested reliability, solid construction, and all the features required for professional performance.
The EP880SK 's features include the E-Image Mono-Lock leg design and the Easy Lock base plate system delivering fast, reliable performance that rises above competitors in its price range and class.
SLIDE RANGE
The 60mm tripod plate mounts the teleprompter system to the fluid head and provides an extra 5.7 inches of sliding range to counterbalance your entire teleprompter and camera setup.
PAN & TILT LOCKS
The fluid head features individual locks for both the pan and tilt.
DRAG/COUNTERBALANCE
The fluid head features 15-steps of adjustable counterbalance system, and 8 steps of pan & tilt dampening.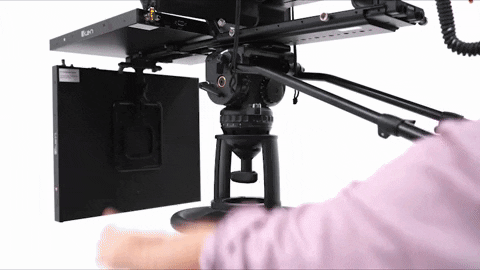 DUAL PANHANDLES
The dual panhandles allow you to maintain firm control on your shots. These panhandles also work perfectly for mounting zoom, focus, and iris controls. The length range for each panhandle is 16.7″ to 24″
100MM BOWL
The fluid head includes a 100mm bowl mount with a twist lock to secure the teleprompter and camera payload.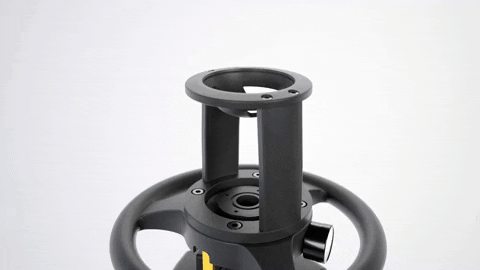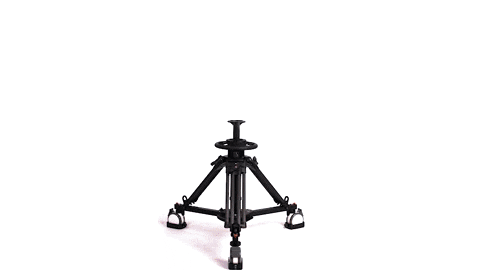 PNEUMATIC PEDESTAL
The Pneumatic Pedestal includes the E-Image Mono-Lock leg design and the Easy Lock base plate system. In situations where the teleprompter is unneeded, the pedestal system can support payloads weighing up to 61.7 pounds. This pneumatic pedestal includes an air release to achieve the perfect balance of the center column.
CARBON FIBER LEGS
The pedestal features dual carbon fiber legs for each section. When mounted onto the heavy-duty dolly, these pedestal legs can provide support up to 66 lbs.
VERSATILE DOLLY SHOTS
The dolly base has track lock wheels to maintain direction during complex dollying and tracking shots. By locking the wheels in certain positions, radial arc shots can also be achieved.