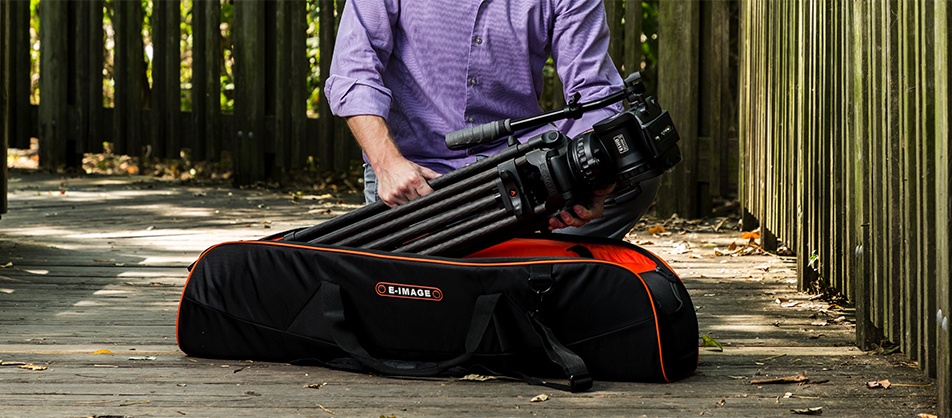 EG15C2
The EG15C2 is a video tripod kit designed for heavy loads and, with the addition of a dolly, makes an excellent pedestal substitute in a pinch. The 100mm bowl system of this kit can handle bulky loads without slipping and can support heavy standard rigs and moderate-to-heavy broadcast camera loads with ease. This kit is also perfect for teleprompters, sliders, jibs, and PTZ rigs. The 100mm tripod kits also come with extra accessories. Altogether, you get a GS-01 mid-level spreader, GS-02 ground spreader, F3 padded rubber feet, Oscar T20 heavy-duty shoulder bag, extendable pan-handle, and a quick release plate for the head.
High-Capacity Fluid Video Head
The GH15 Fluid Video Head has a recommended payload of 39.6 lbs. and a 100mm ball for tripod mounting. It comes with a padded, extendable GB3 panhandle and GP2 quick release plate, and has 2 rosettes for mounting the panhandle where it is most comfortable, or mounting two handles for extra control. Pan and tilt drag can be independently adjusted in six stages ranging from no drag at 0 to extra drag at 5, and the counterbalance can be dialed in to any of eight settings, ranging from 0-7 stages of resistance. Finally, the GH15 head has an accessory mounting point on either side of the front of the head: a 1⁄4″-20 on one side and a 3/8″-16 on the other.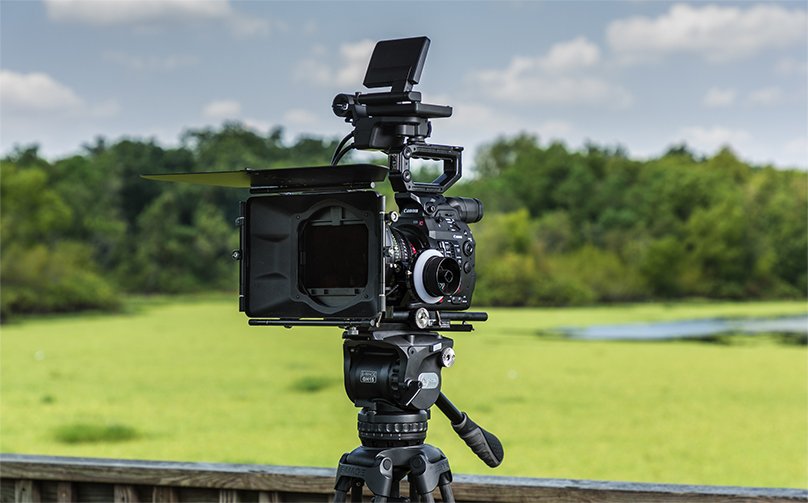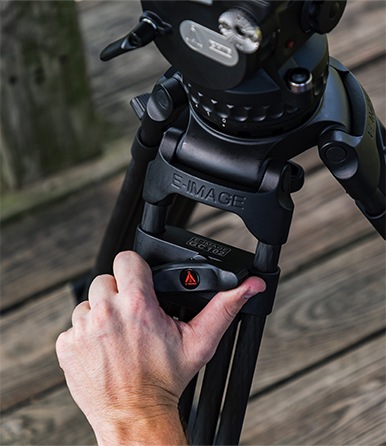 GC102 Carbon Fiber Tripod Legs
The GC102 carbon fiber video tripod legs can hold an incredible 133 lbs. and utilize a convenient mono-lock system that allows you to lock and unlock both stages of each extendable leg with one motion. Each set of legs includes a removable GS-02 ground spreader and a set of F3 rubber feet. The feet are easily removable to reveal spikes that allow you to set up your shot on soft ground. Finally, the GC102 is topped off with a 100mm bowl for middle- and heavy-weight video tripod heads.
A Professional Kit for High-Demand Shoots
The EG15C2 is designed for heavy loads and lots of rig accessories. With a high recommended payload, you can load this kit down with everything you need for the perfect, fluid shot. Matte boxes, base plates, follow focuses, filter systems, monitors, and on-camera lights are just some of what you can pile on to this kit and still have room to spare.