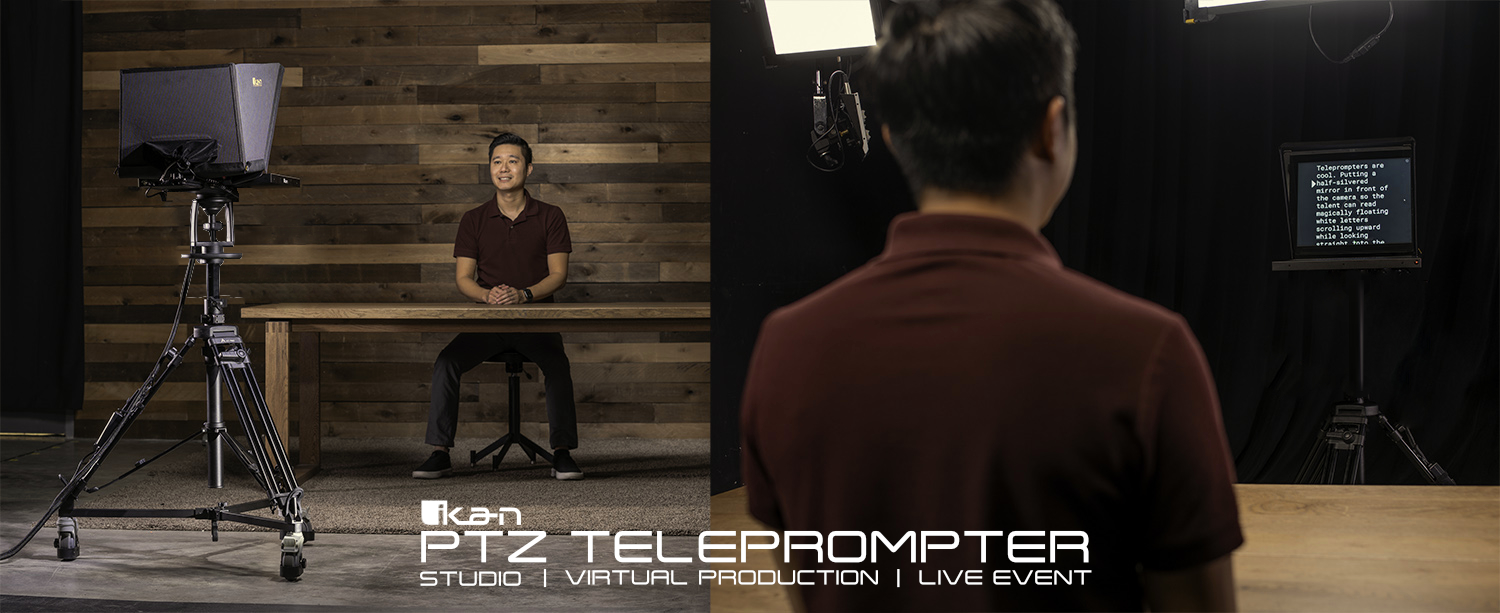 PT4900-PTZ
The 19″ PTZ Teleprompter from Ikan is a professional solution for teleprompting with PTZ cameras. The package provides an extra-wide hood assembly to allow considerable movement of the camera within the wide beam splitter glass. The PTZ Teleprompter features a 19″ 1000 cd/m² monitor, 70/30 20″-wide beamsplitter glass, and a 25′ reading range. The teleprompter is designed for use with a wide range of PTZ cameras, as the wide beamsplitter provides for a wide amount of left-right panning. The teleprompter includes a base system that can be easily shifted forward and backwards, which enables mounting the camera to the prompter without requiring counterweights.
*Please note: PTZ camera is not included
PTZ Teleprompting
The Ikan PTZ Teleprompter system is a unique PTZ teleprompting system that enables the PTZ camera's pan, tilt and zoom capabilities while still behind the reflective teleprompter glass. You can easily pan the camera between multiple people  reading from the same script.
Fully Enclosed PTZ Hood
The PTZ teleprompter features a lightweight hood that fully encloses the PTZ camera, which allows it's movement to remain unconstrained. The hood includes an opening in the back that gives you quick access to the PTZ cameras inputs and outputs. The opening can be closed with a drawstring which removes the possibility of any light leaks.
Extreme Clarity
The high quality 70/30 Made-in-America teleprompter glass provides the perfect balance of reflection and pass-through without distorting the image.  With 1000 nits the prompting image will always be crisp and visible whether you're under the sun or studio lighting.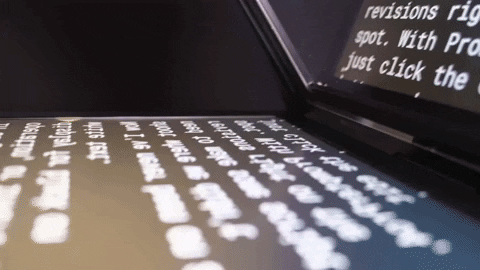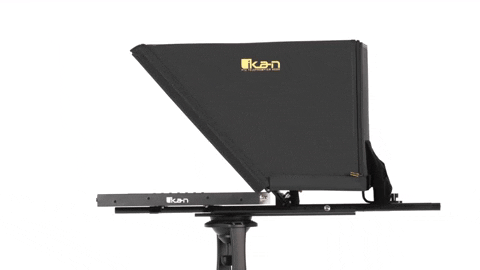 Easy-to-balance
The PT4900-PTZ includes a long rail which allows you to easily balance your entire teleprompter setup. The teleprompter base can be easily moved forwards and backwards until the perfect balance is set.
Large Range of Camera Compatibility
Our PTZ Teleprompter includes a large canvas hood, making it compatible with the vast majority of PTZ cameras.
Ships in Reusable Foam
The professional teleprompter is shipped in reusable custom cut foam which will help keep the kit safe and organized when you set it up or break it down. The custom cut foam can also be re-purposed to perfectly fit in the SKB iSeries 3i-2217-12BE Waterproof Hard Case
Hard Case Not Included