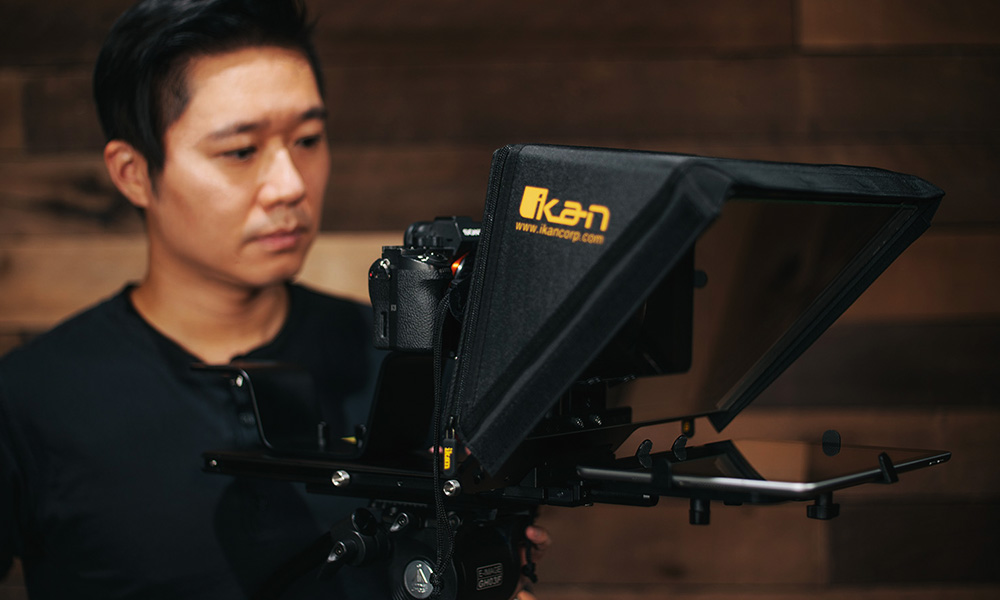 A teleprompter might sound like a straightforward piece of equipment, but your options are wider than you might think. For instance, some teleprompters use removable personal tablets instead of a built-in screen to display the script. So, how do you know whether you're buying the best system for your production? Use the information below to learn precisely why tablet teleprompters are the better option.
Portability
Like any piece of production equipment, you need to transport teleprompters carefully if you want them to remain reliable and functional. Of course, equipment can be more or less difficult to transport depending on size; there is only so much space in any bag or case. Luckily, tablet teleprompters are easy to accommodate because they're less bulky than a standard teleprompter.
The reason they're so portable is that tablet teleprompters rely on a tablet to function, and you can remove it when you're not using it. Thus, you don't have to accommodate the built-in screen when packing away your items. Plus, as you'll learn below, that detachable tablet is useful in other ways, too.
Lightweight
iPads make your teleprompter setup more compact and lightweight. Unfortunately, carrying video production equipment can be laborious, and teleprompters are no exception. Therefore, if you want to make your equipment more comfortable to carry around, you can start looking for more accommodating options.
If you're using a standard teleprompter for your production, consider using an iPad teleprompter instead. Of course, beam splitter teleprompters can be excellent in the right circumstances. For instance, at Ikan, we carry lightweight aluminum beam splitter teleprompters. However, having a way to remove the device displaying your script—your iPad or tablet—takes a load off the teleprompter system and whoever is carrying it.
Accommodating Models
Another detail to look at when discussing why tablet teleprompters are the better option is their versatility. Just because you don't have an iPad doesn't mean you have to buy a new tablet for your production.
There are many tablets out there. These devices are no longer new. The evolution of tablets has led the way for devices of many sizes to enter the market, so it is essential to ensure your teleprompter kit can fit your tablet. Luckily, this should streamline things because you can easily find the tablet size on teleprompter listings to help you narrow down your options.
We have many different teleprompters for sale at Ikan. While some tablet teleprompters have a maximum size capacity of 8″ x 10.5″, you will find others that can fit 9″ x 13″ tablets and above. Thankfully, now that you know more about tablet teleprompters, you can start looking for the best fit for your production now.