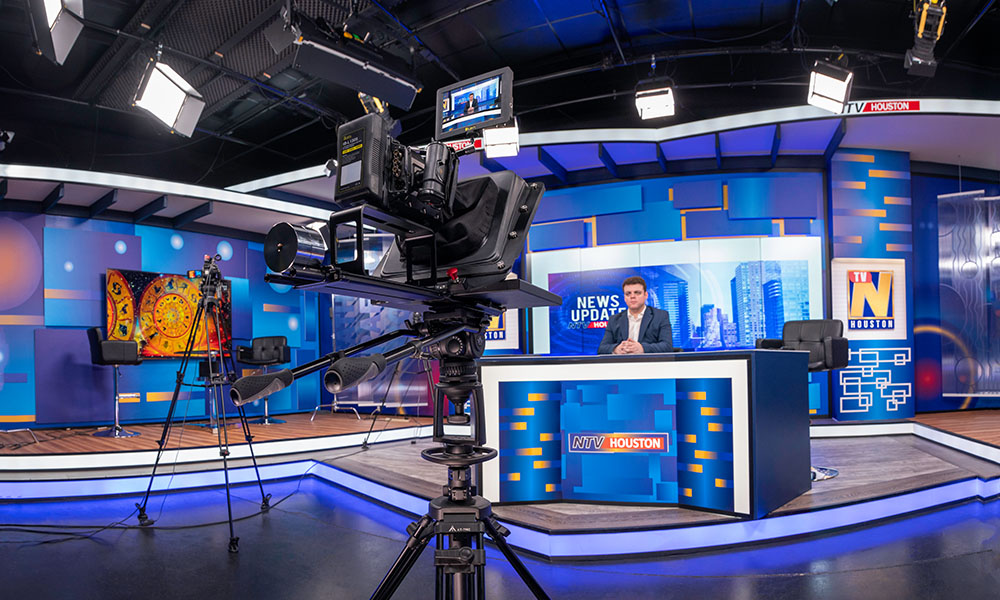 Lighting can be an issue if you're on your fourth or 24th production. Whether it be the color, intensity, or shadows, many lighting pitfalls can appear on set. Luckily, careful planning and flexibility can help you keep production lights beneficial instead of frustrating. Use these helpful tips for lighting a video production set.
Invest in Versatility
If you want to have control of all the lighting on set with one device, the solution is more attainable than you might think. For instance, our professional video lighting hardware library contains DMX lighting systems. DMX lighting consoles provide you with the tools to dim lights, create strobing effects, and conduct more lighting tasks. Instead of adjusting your lights individually, you can use the versatility of DMX lights to make widespread adjustments instantaneously.
Plan Your Shots
There's nothing wrong with discovering creative lighting opportunities on sets. However, planning shots in advance provides you a convenient starting point when you arrive to set for filming. For instance, what type of atmosphere or tone do you want your lights to capture? Tungsten and fluorescent bulbs produce cool and warm tones respectfully.
On the other hand, LED lights can change between both tones easily, bringing more versatility to your set. By knowing precisely how you want the shot to look, you can ensure you have the right equipment for the task. Easy steps will help you keep your shoot concisely and creatively.
Be Willing To Improvise
Sometimes, your shot plans will come together beautifully. That said, even after planning shots carefully, it's not uncommon to discover the plan isn't quite capturing the desired effect stylistically, narratively, and so forth. Being willing to improvise is one of the most helpful tips for lighting a video production set. After all, when you have hardware as flexible as LED and DMX lights, you can come up with all sorts of concepts during the shoot.
Improvisation might sound unprofessional, especially given the following point. However, when trouble strikes your previous plan, having the ability to come up with fresh and fantastic ideas quickly will help you see the project through. If you keep these tips in mind during every production, your lights will be one of your best tools on set for bringing your vision to fruition.