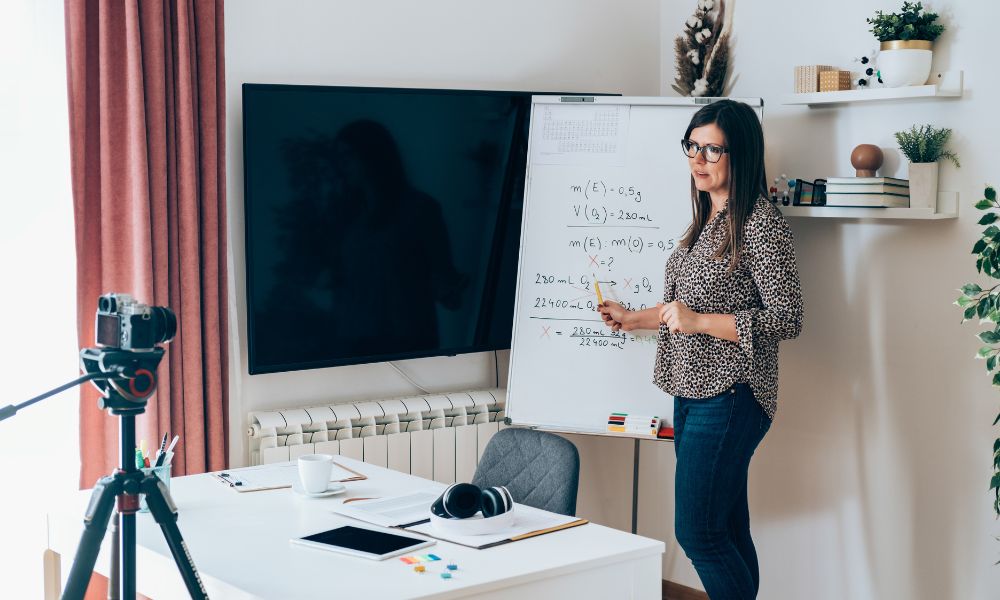 Remote classes reshape education, providing students with flexible ways to learn. Technology transforms remote learning, increasing the recording capabilities of educators and generating improved lesson content. Discover why educators use pan, tilt, and zoom cameras for remote learning and how they differ from other recording methods.
Remote Control Camera Work
Clean lesson recordings or lives often require multiple helping hands. Someone needs to operate the camera—change angles, move the mount, and zoom into the setup—to capture the content clearly and accurately. You also need someone in front of the camera to conduct the lesson. For high-quality content and smooth recordings, you need a third hand to manage props, lighting, and other production features.
Using pan, tilt, and zoom cameras consolidates the whole production, from filming to content creation, to one role. PTZ cameras give educators remote control over the camera functions, allowing them to stand in front of the camera while controlling camera operations. Educators can make PTZ cameras zoom, pan, and tilt from a distance with a control board. The boards can also manage any lighting and mic options, making it easier for educators to film quality lessons on their own.
Enhanced Lesson Captures
Lesson plans that include more involvement than lectures or presentations require technical recording methods. Panning, tilting, and zooming capabilities allow educators to capture lesson plans involving experiments and tasks or movement demonstrations. Capturing the lesson from many angles and points of view improves the recorded content, further enhancing remote lessons. Detailed perspectives generate clear, concise, and rich content, making remote classes more engaging and fruitful for students.
Versatile Mount Options
PTZ cameras are compatible with many mount options, adding to their versatility. Choosing whether the camera captures footage from above, a tripod, or the wall gives educators more flexibility, as they aren't confined to one perspective or frame.
PTZ cameras offer flexible, beneficial, and advanced features that enhance how you capture footage. Educators use PTZ cameras for remote learning to create quality lessons that provide students with a learning experience similar to an in-person classroom. If you are looking to improve your online classes, use PTZ cameras to guarantee your students receive a high-quality education.