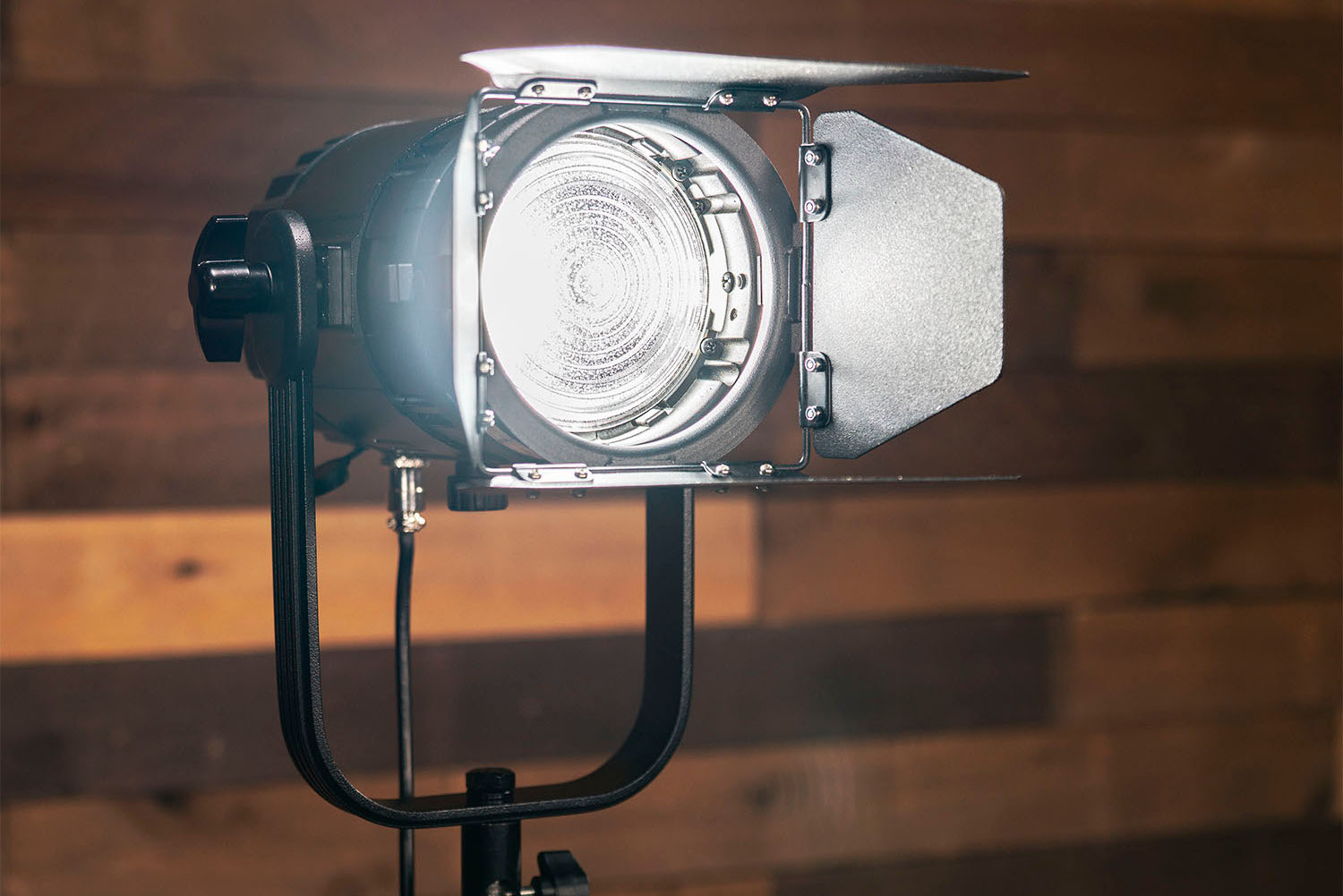 Stryder SFB150
Absolute lighting control is right at your fingertips with this Stryder Fanless 150 watt LED Fresnel Light with DMX. The impressive daylight LED features a 4" Fresnel lens with a spot to flood beam range of 30 and 65​°​. ​Toss in the ability to accurately shape light with removable barn doors, flicker free dimming capabilities between 0-100% (controlled in increments 5), and its ability to use traditional gel rings, mean that this workhorse of a light will undoubtedly become a staple in your kit.
The light is easily attached to a light stand or mount receiver with its included yoke, and boasts AC and optional V-Mount battery capabilities for added flexibility. If you're using battery power, a special V-Mount grip is also included, so your batteries aren't just left dangling. Battery life can also be tracked right on the controller.
As if all of that wasn't enough, high impact casing on both the power source and the light itself offer reassurance that this light can hold up to the rigors of production life for many years to come.
Silent Operation
"Quiet on the set" takes on a whole new meaning with Stryder's absolutely silent fanless operation, making it the perfect choice for anybody looking to record live sound.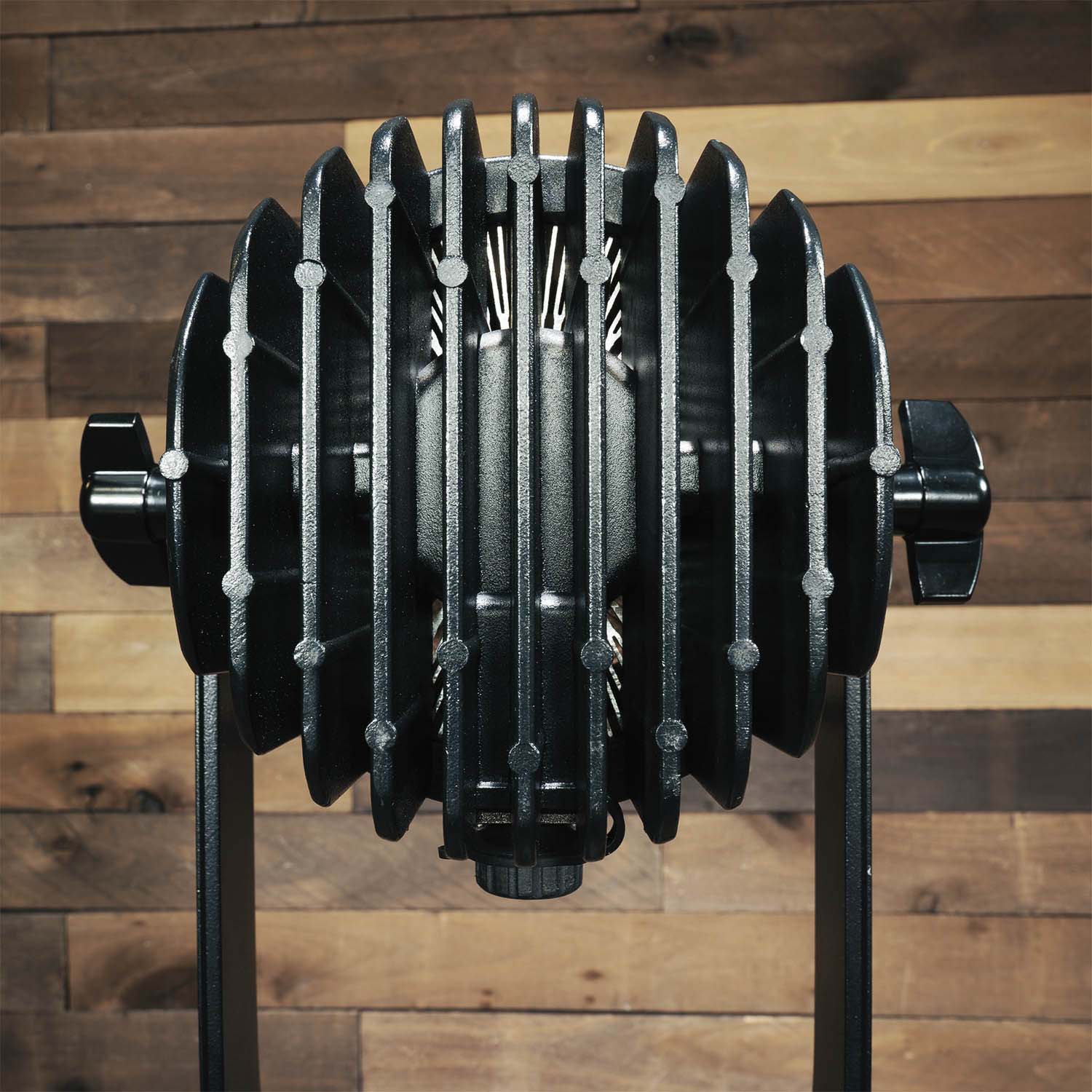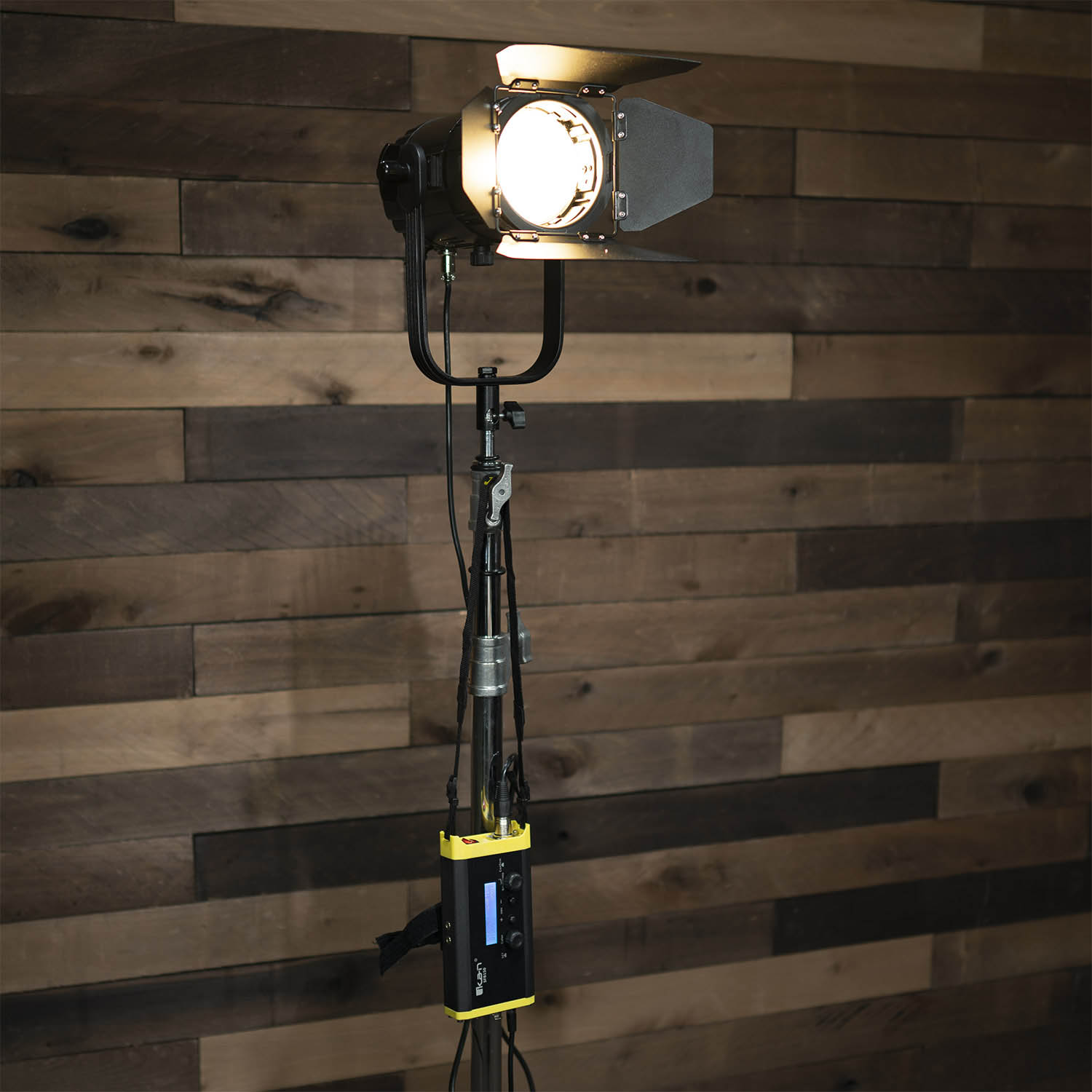 Accurate Colors
When it comes to live broadcast, there is no second chance for color correction. The Stryder boasts high ratings of CRI 96 and TLCI 97, which ensures a true color temperature and nice even falloff for every shoot.
Effective Power Solution
In the world of video production, flexibility has always been the name of the game. With its included AC adapter and the optional V-Mount battery, this lightweight powerhouse can go between studio and location shoots in the blink of an eye.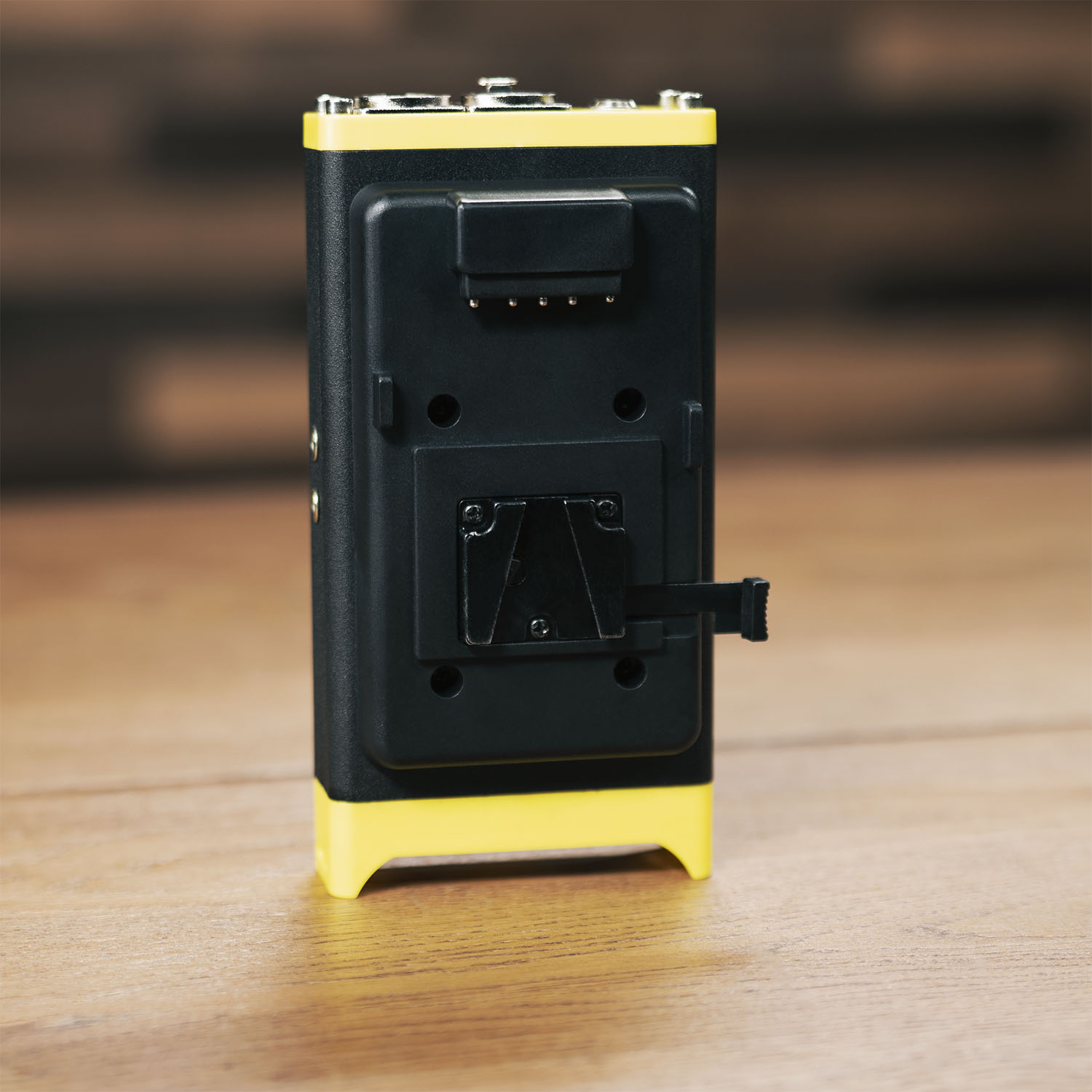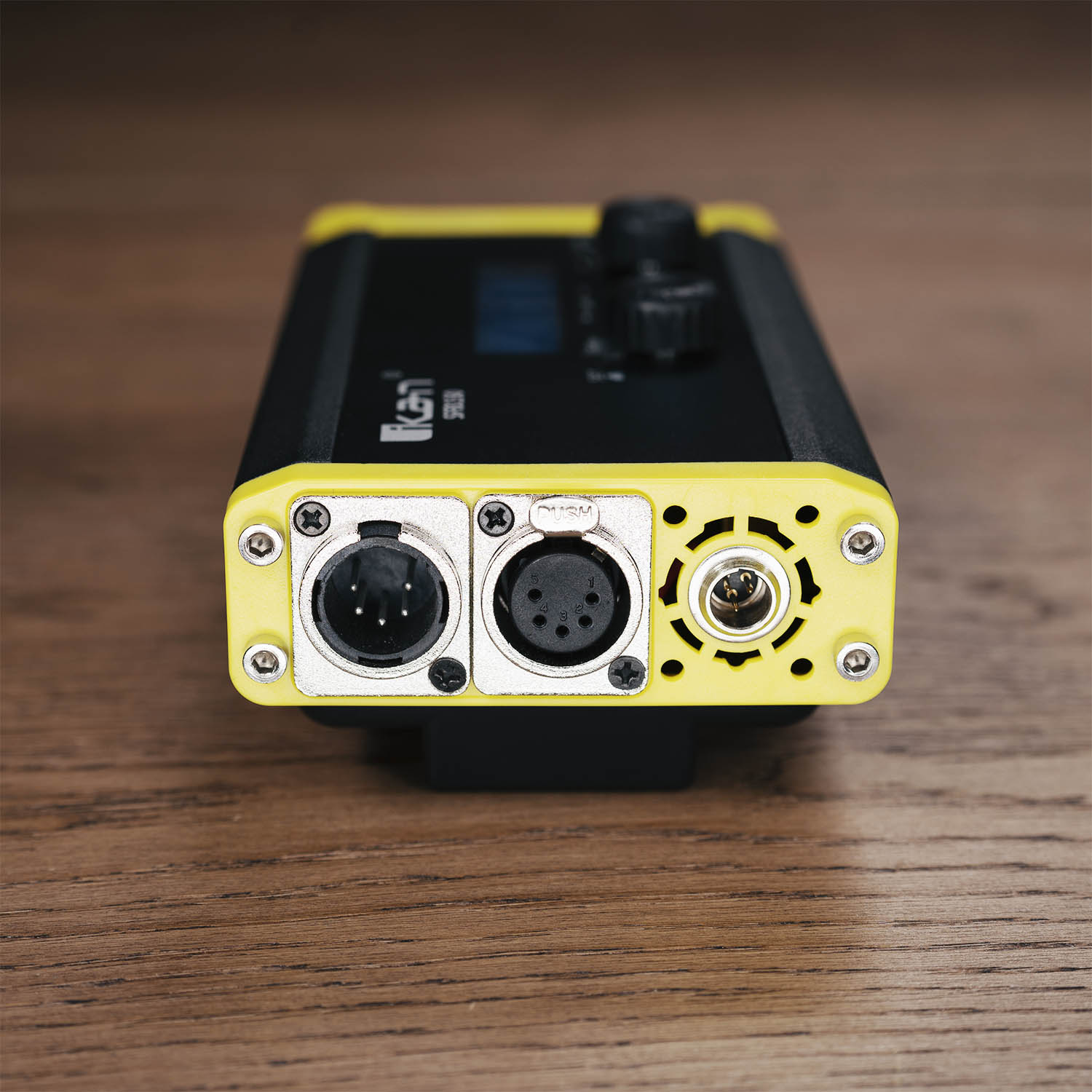 DMX512 Compatible
In the studio? With DMX In and Out located on the control box, the light is ready to shine bright within its own universe.