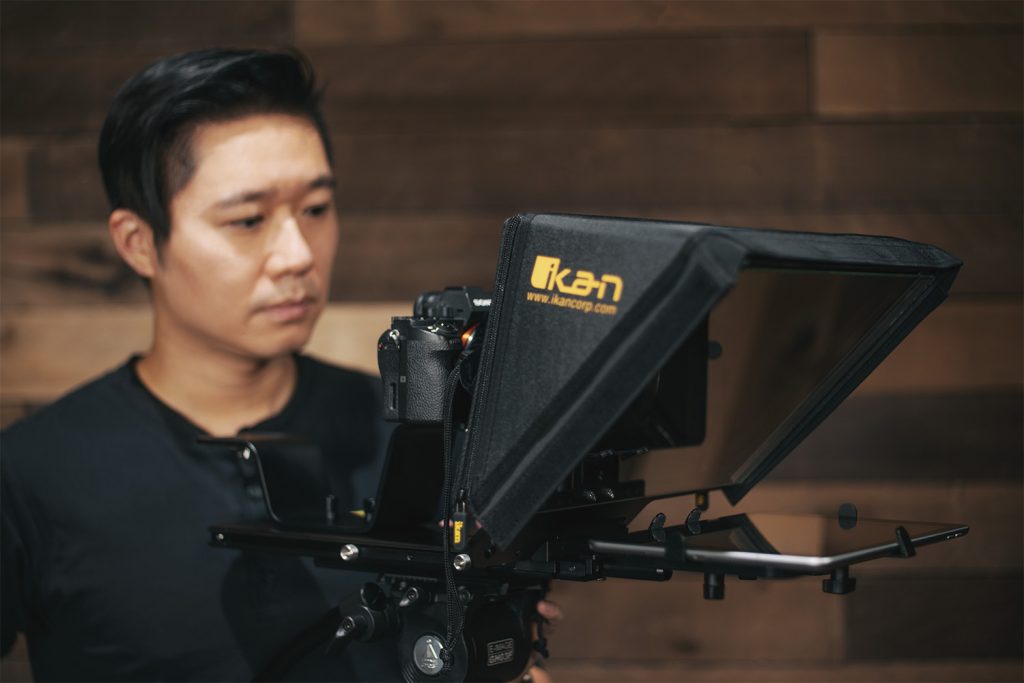 PT-ELITE-PRO2
Based on the design of our professional teleprompter line, the PT-ELITE-PRO2 is designed for to fit various tablet size ranging from iPad to the larger iPad Pro. This universal tablet teleprompter is designed to be even faster and easier. Among its features include an adjustable easy to adjust base, dual riser plate, and an overall lighter design for portability. The PT-ELITE-PRO2 can support tablets ranging from 6 x 9 inches to 9 x 13 inches.
Large Range of Camera Compatibility
Our professional line teleprompters includes a dual sided riser that allows for different size cameras from DSLR to mirrorless cameras to camcorders.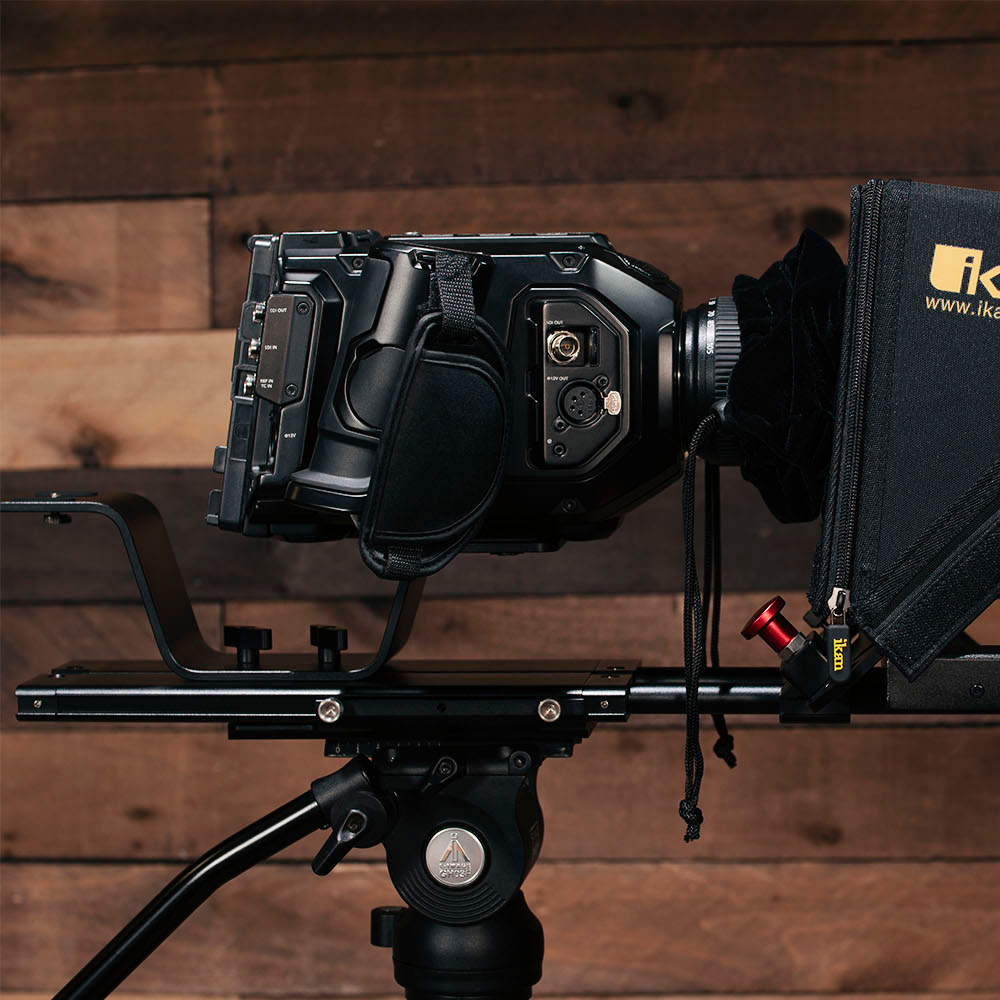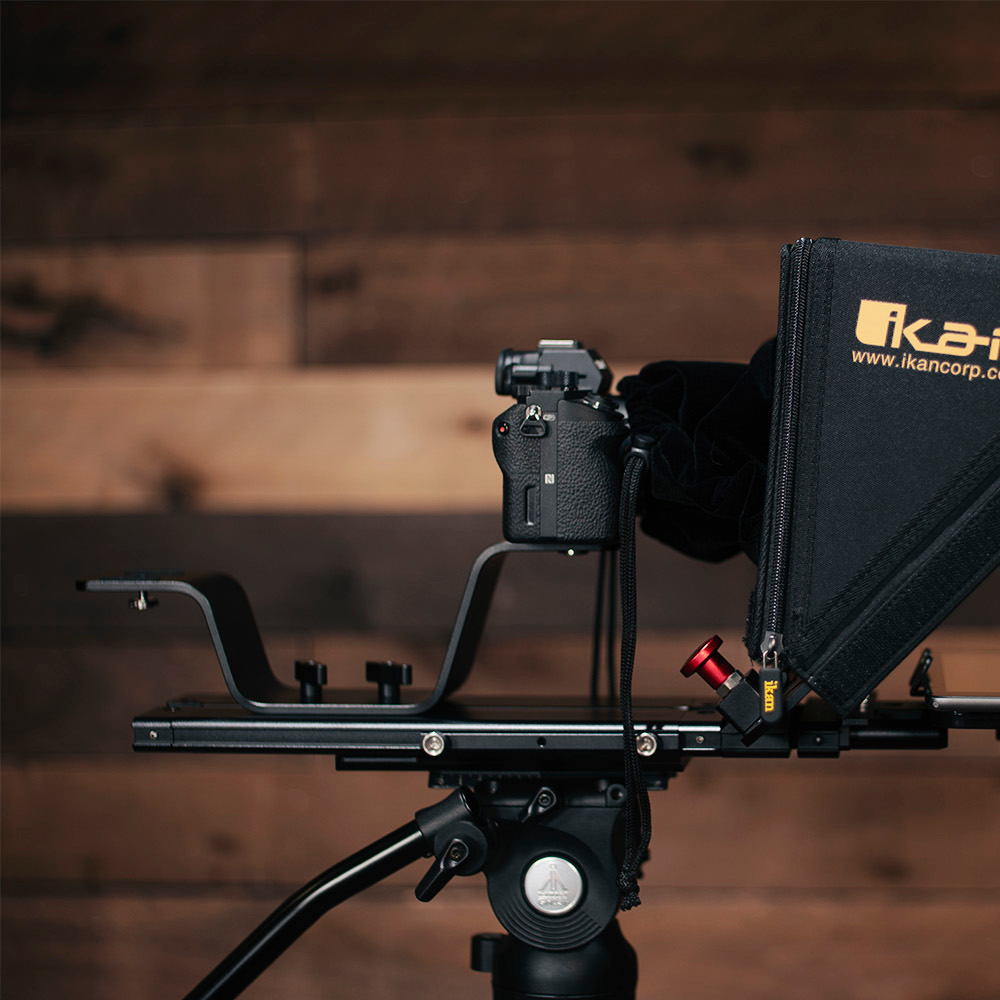 Supports
Apple iPad Pro 11, iPad Pro 12.9, iPad 10.2, iPad Air, iPad, Amazon Fire HD 10, Samsung Galaxy Tab S6, Samsung Galaxy Tab S4, Asus Zenpad 10, Lenovo Tab 2, Lenovo Tab, Lenovo Ideapad Miix 300, Lenovo Thinkpad 10, Toshiba Encore 2, Acer Iconia, and many more.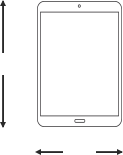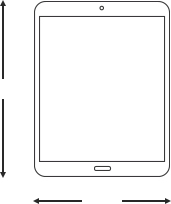 The Modern Teleprompter
The PT-ELITE-PRO2 provides a full teleprompting experience through a tablet. It allows you to travel light using either an iPad or Android tablet. It can support tablets ranging from 6 x 9 inches to 9 x 12 inches. The entire setup is made durable aluminum which also makes it lightweight. You can also mount the teleprompter to smaller tripods.