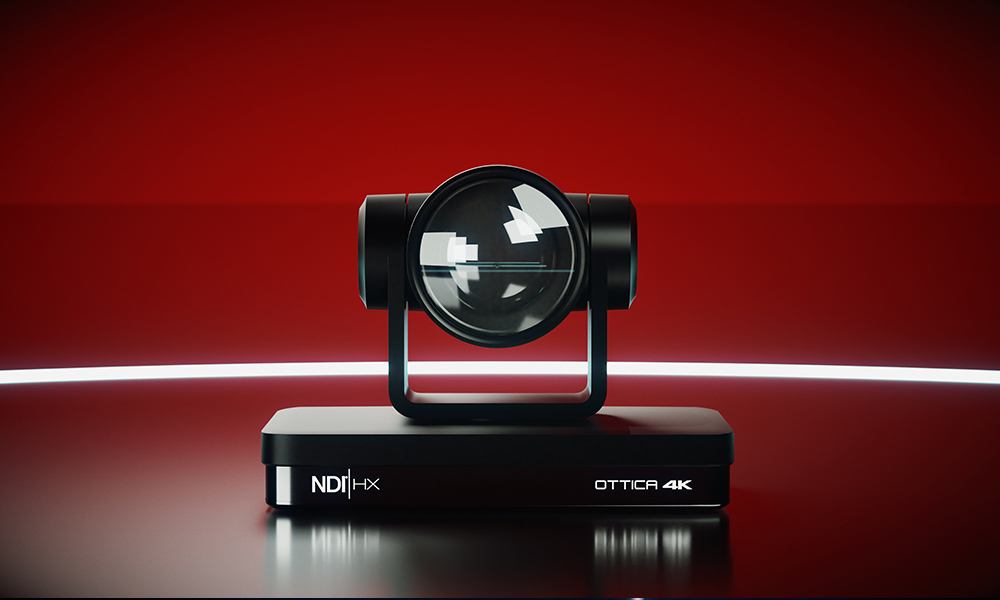 Knowing the ins and outs of today's technology will help video production professionals find innovative ways to create content. For instance, PTZ cameras assist in many ways, but not everyone understands how to operate them, let alone how they can improve a set. Read our guide detailing everything you need to know about PTZ cameras to learn how they can assist in your next production.
What Are PTZ Cameras?
PTZ stands for "pan tilt zoom," which describes the basic functions of the camera. As the name suggests, PTZ cameras have ample maneuverability, despite being operate from a fixed location. This presents a convenient method to capture a lot of detail with a small device. That said, if you install the PTZ on a tripod, you can move it around the set more easily. Like all video cameras, PTZs feature a quality lens that assists with capturing ample coverage and enhancing zoom capabilities.
One of the more unique features of this camera over other types is the motor. On PTZ cameras, the motor helps the primary functions of the camera run smoothly. That said, there is a key detail to remember—motors can be loud. Of course, not every video production will be able to run properly with loud motors in the background. Thankfully, quieter alternatives exist. For example, Ikan has PTZ cameras available with silent motors to ensure a less intrusive experience. After all, the sound quality on set is equally as important as image quality.
Speaking of image quality, PTZ cameras can capture striking video thanks in no small part to the CMOS integration; the acronym stands for "complementary metal oxide semiconductor." A CMOS sensor captures the incoming light hitting the camera, turning it into pixels that create the overall digital image you see in-camera. Of course, events like sports gatherings require shooting a lot of fast movement, and CMOS sensors help the camera create that image with clarity and consistency.
PTZ Controllers
One of the top benefits of a PTZ camera is that you can operate them remotely, so no one has to stand behind the camera and move it manually. Thus, your PTZ setup should come with an easy-to-use controller such as the OTTICA Controller that allows you to maneuver the camera to any angle you need. Likewise, you can use a controller to use multiple PTZ cameras at once, further enhancing your coverage. These cameras have good coverage, but their field of view has limits.
Thankfully, having an extra PTZ or two, depending on the size of the area you're filming, will help you fill in those blind spots. Their remote design also makes these video devices capable of adding high-quality video capture to your production without taking up too much space. The more equipment you have on set, the more aware of your available space you must be when buying new hardware. Moreover, when space is limited, finding ways to integrate new cameras into a studio or set can be a challenge. The remote design of PTZ cameras makes it easy to integrate into a wide range of productions. This presents an essential question: What exactly are the top applications for PTZ cameras?
The Applications
At first glance, PTZ cameras look more like security tools than production equipment. In fact, these cameras can be quality security cameras, but they have more uses in the video production industry. For instance, pan tilt zoom camera flexibility is helpful when you're shooting large live events and broadcasts, whether at a local sporting event or church gathering. As mentioned above, these cameras can also help in tighter spaces, such as radio or podcast recording areas.
So why would you choose PTZ cameras for such applications over other options on the market? Although they seem compact, PTZ cameras come with quite a few features that bring more flexibility to your set without hindering picture quality.
For example, the camera can capture a solid field of view on its own, but the panning and tilting make it easier to optimize your coverage at a moment's notice. Likewise, these cameras can zoom at great distances without looking blurry. At Ikan, our library of pan tilt zoom cameras contains models with 1080p resolution, 60 frames per second, and 20x optical zoom. Suffice it to say that these compact cameras can pack a lot of power for your production.
Final Thoughts
Now that you're familiar with everything you need to know about PTZ cameras, you can add one to your inventory when you need it for production. When it comes to video content, this equipment is ideal for anything that requires capturing large events. These events include ceremonies, sports events, speeches, and many others. PTZ cameras are more versatile than other video production cameras, given that they are ideal for surveillance purposes, too.
Before buying PTZ cameras, there are a few critical details to consider. For example, knowing precisely how much space is available is important because although they're relatively small, PTZ cameras require somewhere stable to sit during shoots. Plus, this step goes hand-in-hand with assessing your coverage on set. Simply put, how many cameras do you need? Some productions only need one or two for their coverage, but some systems can handle hundreds of cameras if your application requires such extensive visibility.
Furthermore, video quality differs between models. Some PTZ cameras can capture 4K video at 60 fps, while others only capture up to 1080p at 60 fps. While both resolution options deliver high-quality results, preferred resolutions vary per production. Another technical specification that varies between PTZ models is the zooming capabilities.
At Ikan, we carry models that have 20x optical zoom, but we also have PTZs with 12x optical zoom if that better suits your production needs. Every production has its own set of requirements, and PTZs are flexible enough to accommodate many. Don't forget to consider how much sound your PTZ will make. If you want a motor that is particularly quiet, pay close attention to listings online to learn about any given motor. Once you begin using these cameras on set, you'll quickly learn how conveniently they weave into your setup while offering a professional-grade performance.