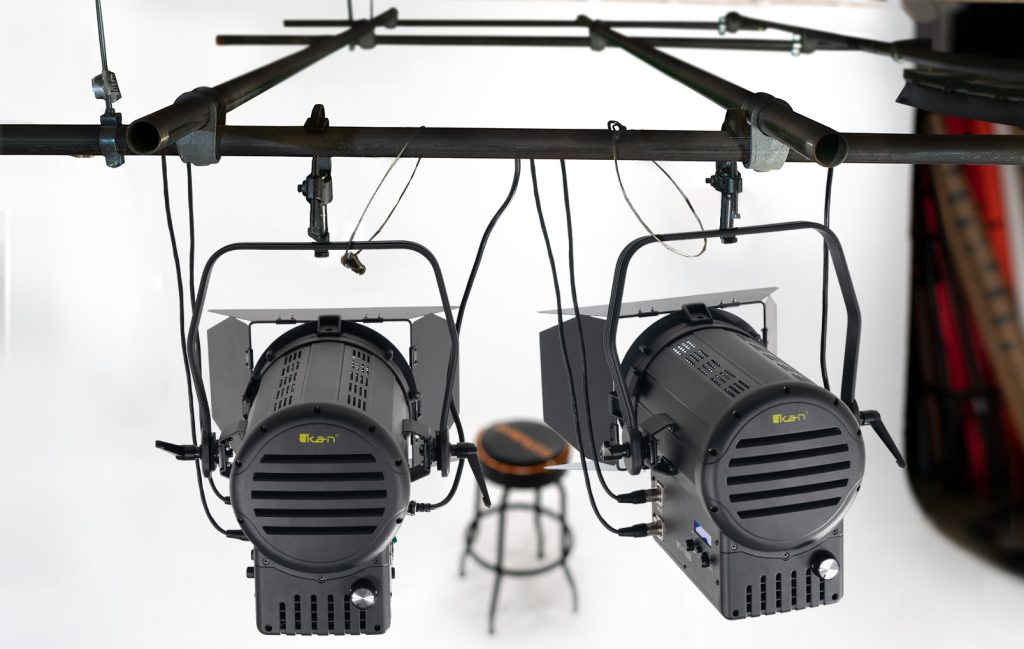 WS-F300B
The White Star 6″ Bi-Color Fresnel 300 Watt LED Light is a robust solution with a 6″ Fresnel lens and a potent 300W LED, offering stellar performance across diverse applications. Opt for color temperatures from 2800K to 6500K, with a 97 CRI for precise color rendering. Adjust the beam angle from 25 to 65 degrees via the rotating focus knob. The active cooling system maintains optimal temperature with quiet efficiency, suitable for studio use. Crafted with solid aluminum, durability is assured. With 512 DMX in and out, channel selectors, digital readout, and local dimming control, the Fresnel LED light offers unparalleled command over your lighting. Includes 4-way barn doors for meticulous light shaping.
Precise Beam Control
This feature allows you to effortlessly adjust the beam angle, ranging from a focused 25 degrees for concentrated illumination to a broader 65 degrees for more widespread coverage.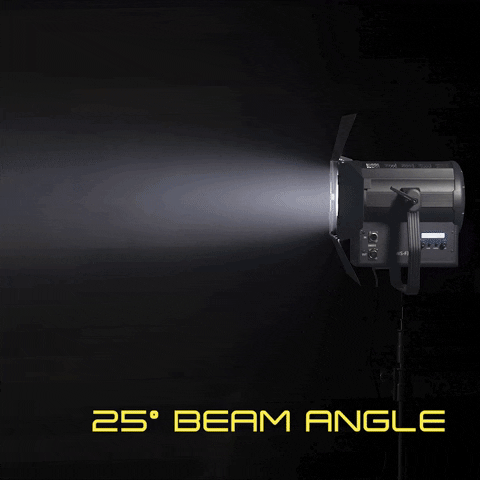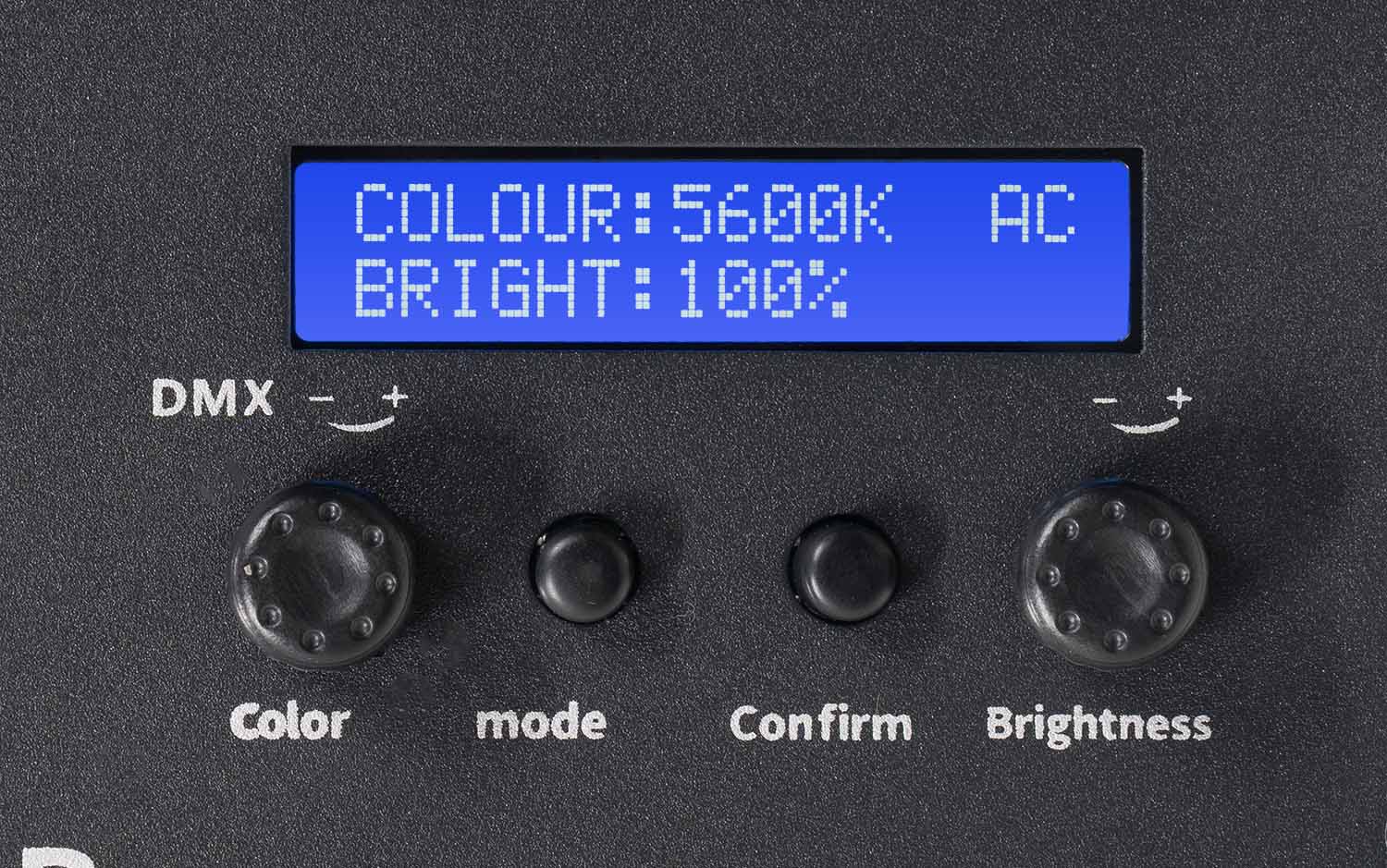 DMX Control
The fixture features 512 5-pin DMX in and out ports, seamlessly integrating into complex lighting configurations. The digital readout channel selectors provide real-time feedback and precision adjustment.
In case of a DMX signal loss, the fixture seamlessly reverts to its last used local control settings.
Durable Construction
Built to withstand the demands of professional use, the White Star Fresnel LED Light boasts a solid aluminum construction. This durability ensures the fixture remains a reliable part of your toolkit for years to come.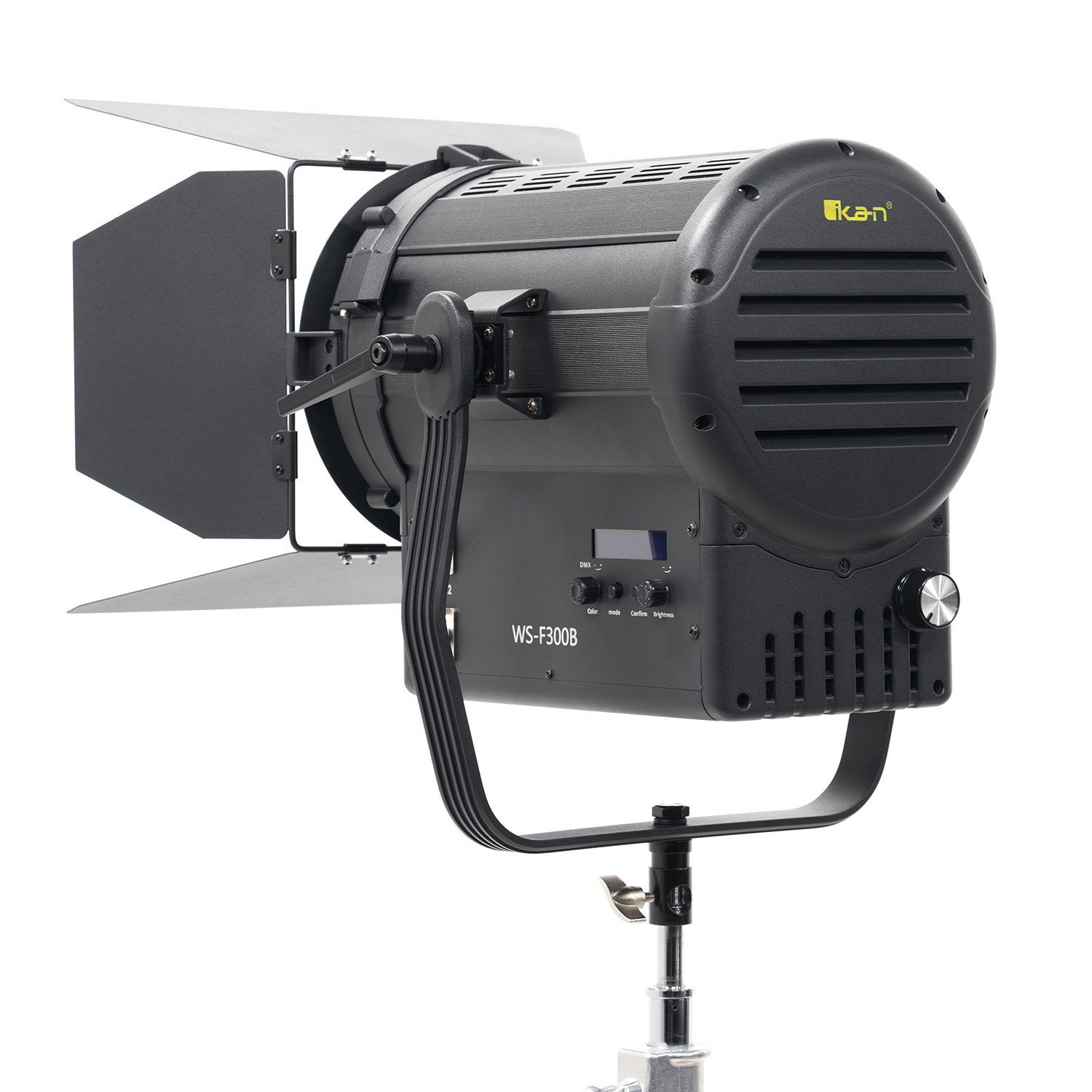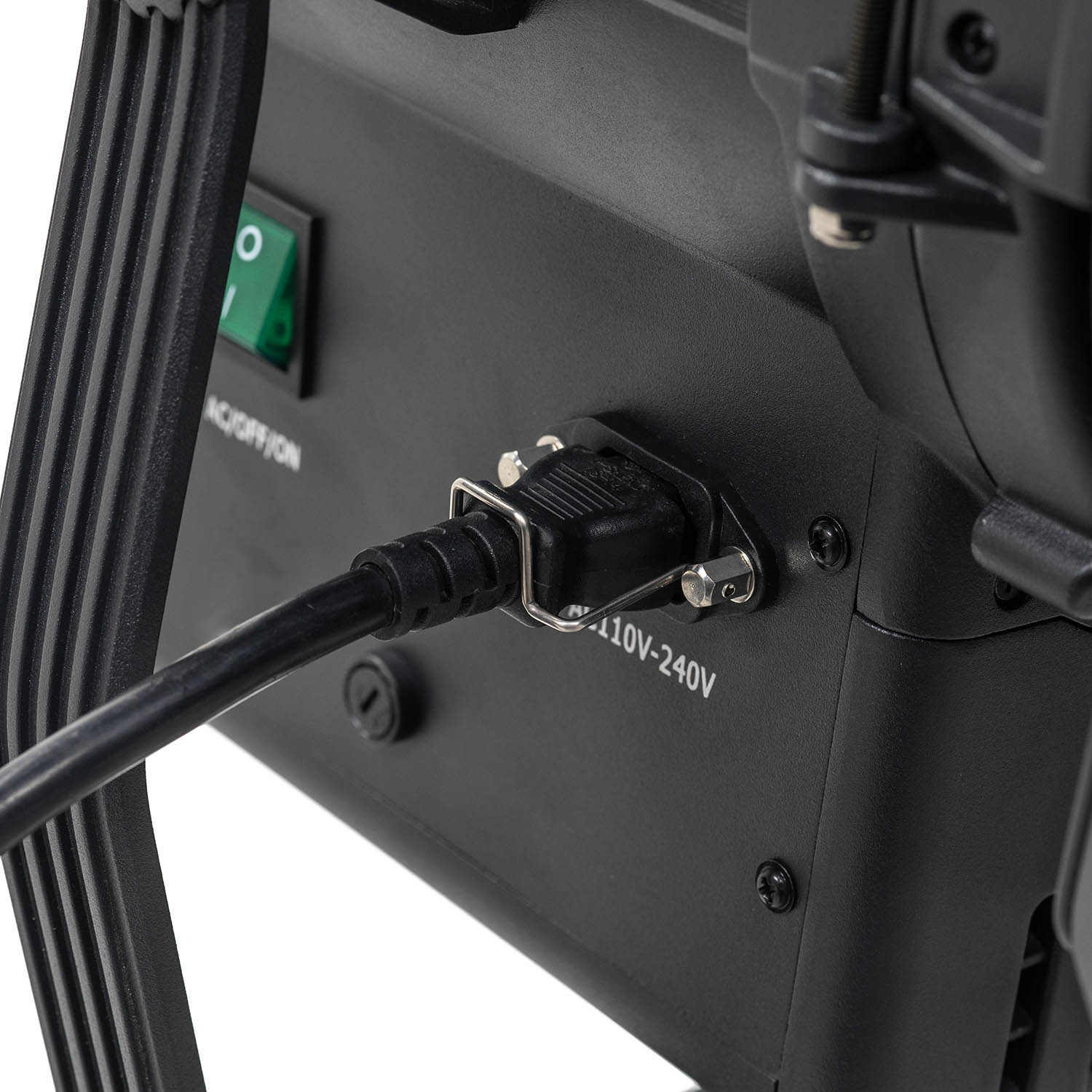 Secure IEC Cable Locking Bar
Ensure uninterrupted operation with the White Star Fresnel LED Light's innovative IEC cable locking bar. The locking bar offers peace of mind during busy shoots where accidental cable removal could lead to disruptions.