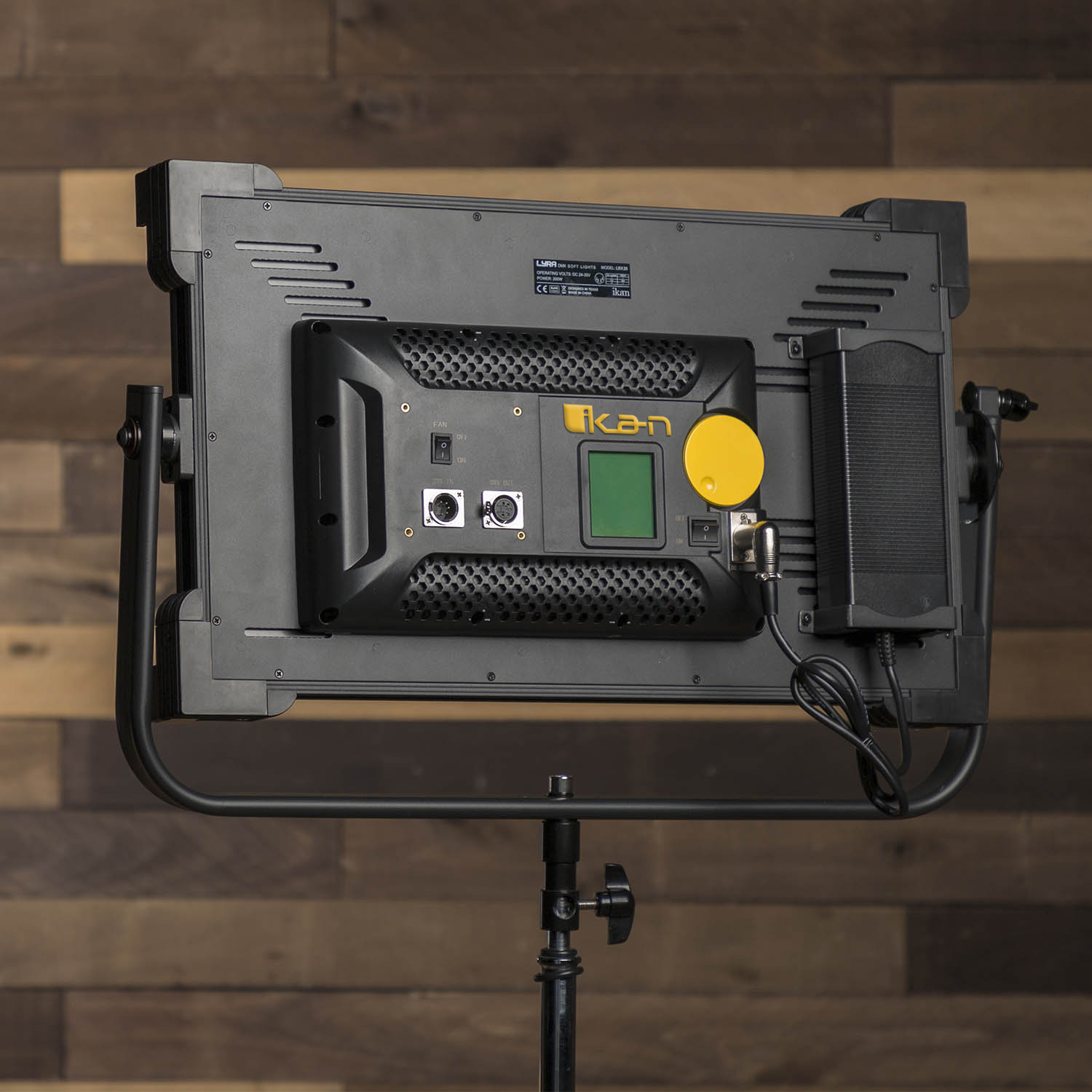 LWX20
Ikan's Lyra Studio DMX brand of soft lights have high CRI LEDs paired with a soft diffusion panel, giving you a very soft wrapping light.  The 1/2-stop soft diffusion panel is permanently attached to the light and is designed to be placed at the optimal distance from the COB (chip on board) LEDs to create a soft and evenly diffused light source.  The beam angle of the light is a wide 110 degrees, making it possible to light a large area with a single fixture. The best thing about a Lyra soft light is the nice clean shadow you get from the light itself. The heavy duty yoke and baby 5/8″ /junior 1 1/8″ combo pin allow you to attach to any stand or use in any studio configurations. The quick set disk locking system allows professionals to lock the light in place when aiming the fixture. The large yellow knob on the back allows you to control the light with a few simple clicks. You can control the brightness or the DMX channel, making adjustments as needed. The LED readout gives you the ability to have very precise measurements. The 1 x 2 LED soft panel is an extremely bright soft light that gives the end user the control to light sets or any scene in a studio. These lights are great for any talk show or broadcast news shows.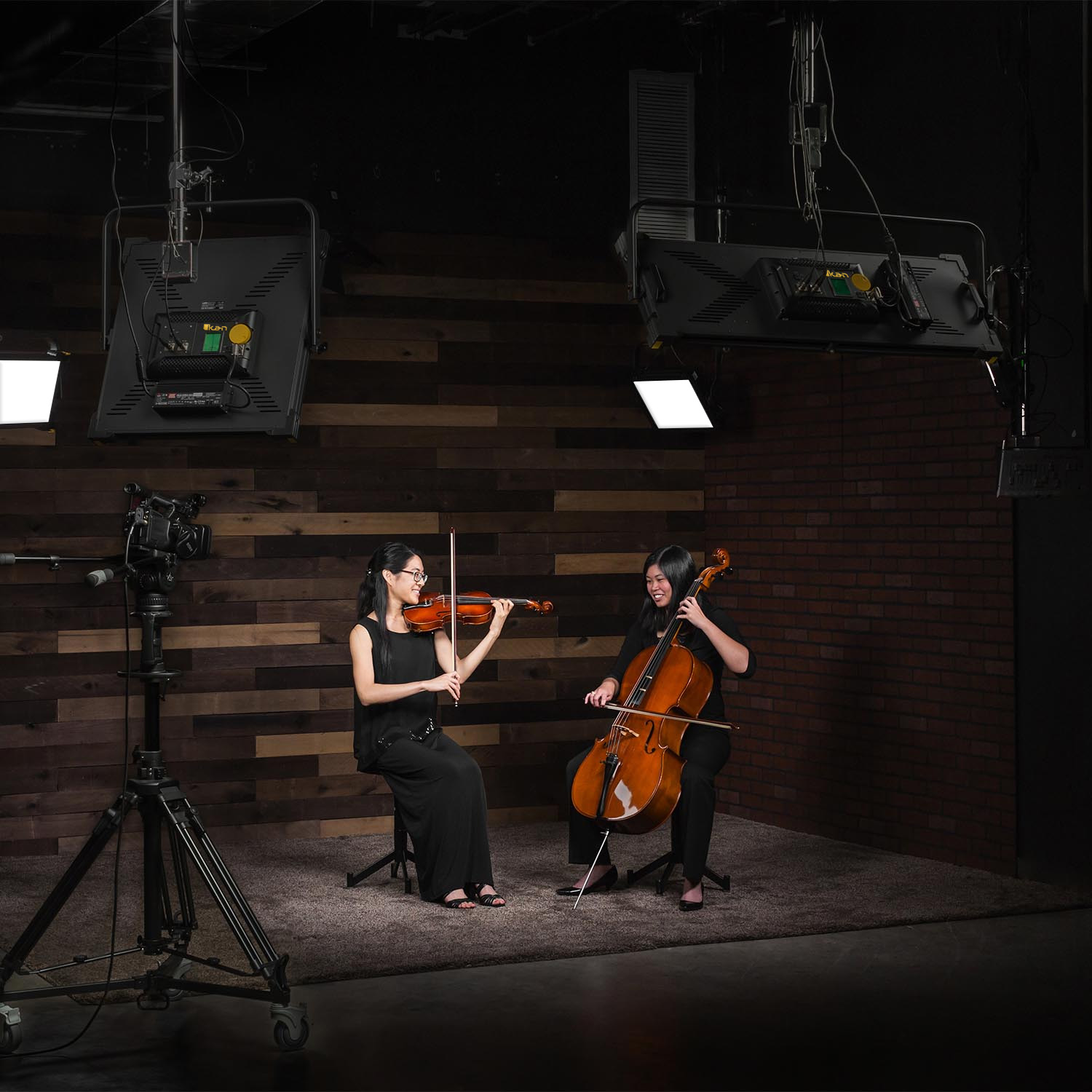 High CRI LED's
The high CRI LEDs give you a strong output and has an integrated 1/2-stop soft diffusion panel allowing for very bright diffused light.  The 1/2-stop soft diffusion panel is permanently attached to the light and installed at an optimal distance from the COB LEDs.  Please note that the light will not operate correctly if the diffusion panel is damaged or removed.
Industry Standard Combo Pin
The Baby 5/8″ / Junior 1-1/8″ combo pin adaptor with a right angle receiver hole allows for the use of any grip stand.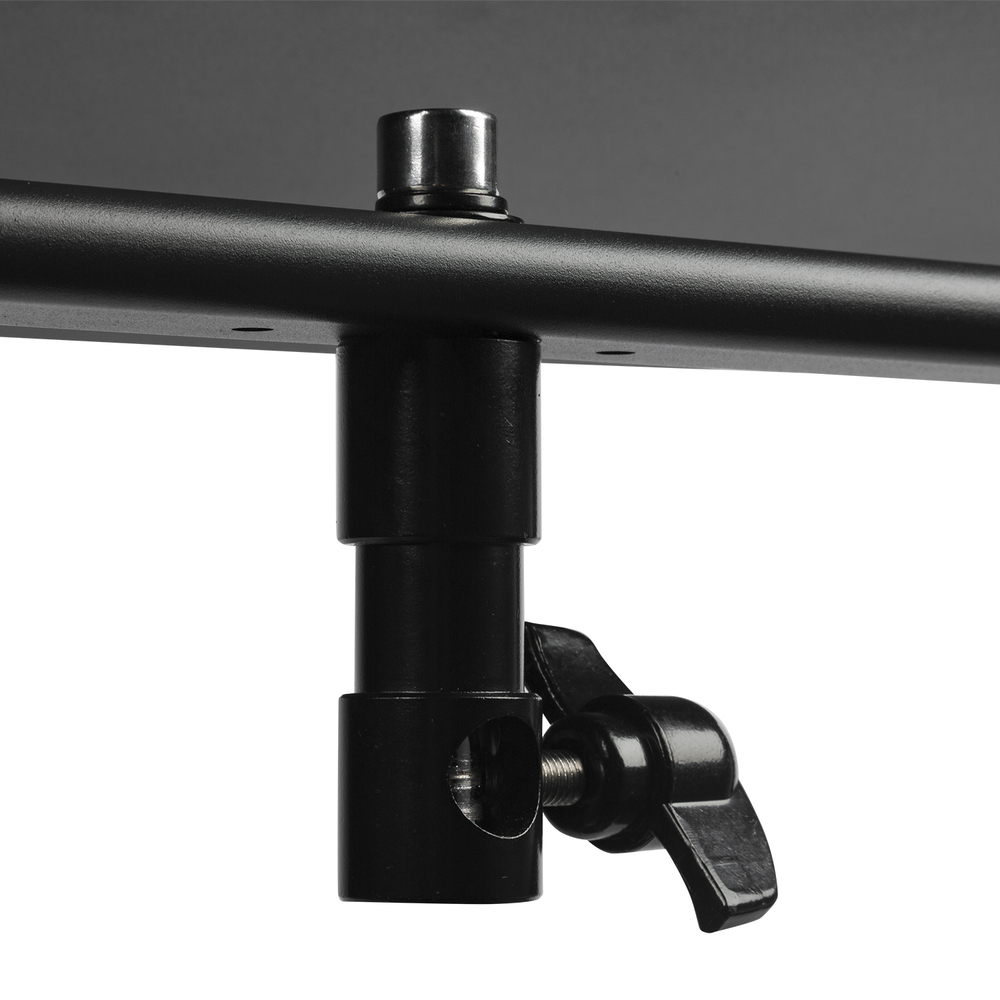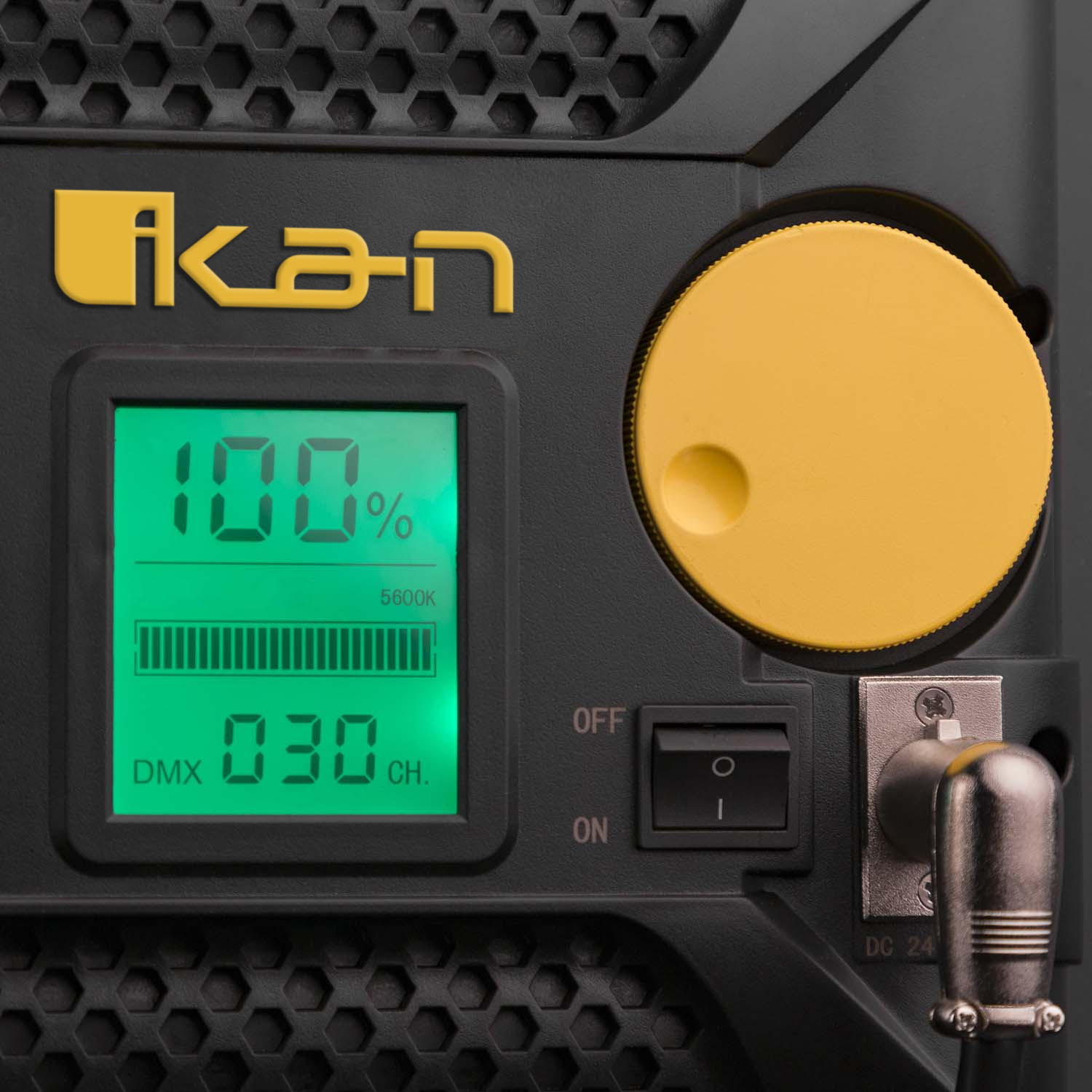 LED Readout & Single Knob Control
Users can easily adjust the brightness or DMX, on the fly by using the single control knob on the back of the lights. The new bright LED readout gives you a quick reference of the light's output.
Quick Set Disk Locking System
The quick set disk locking system allows you to position the light when up on a grid.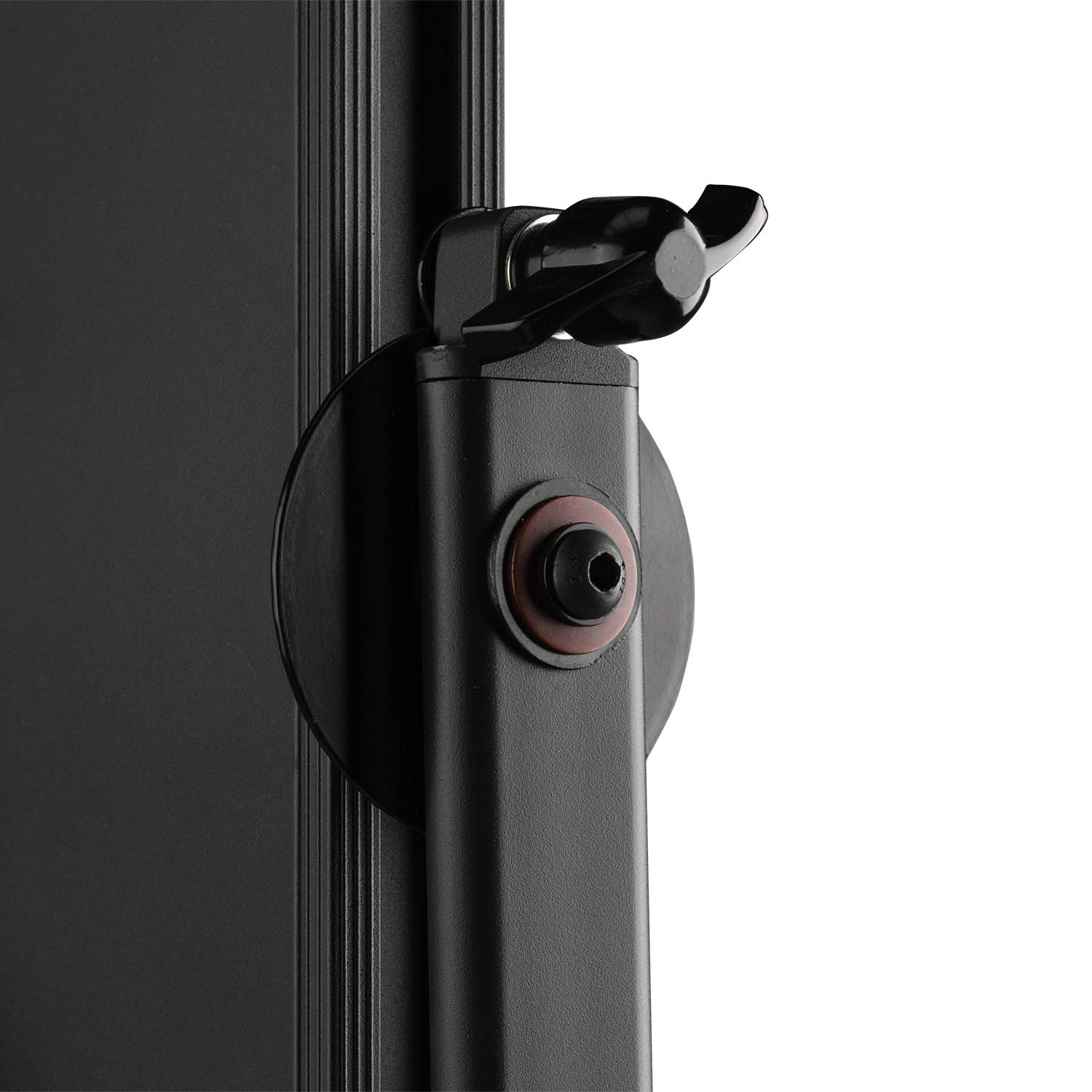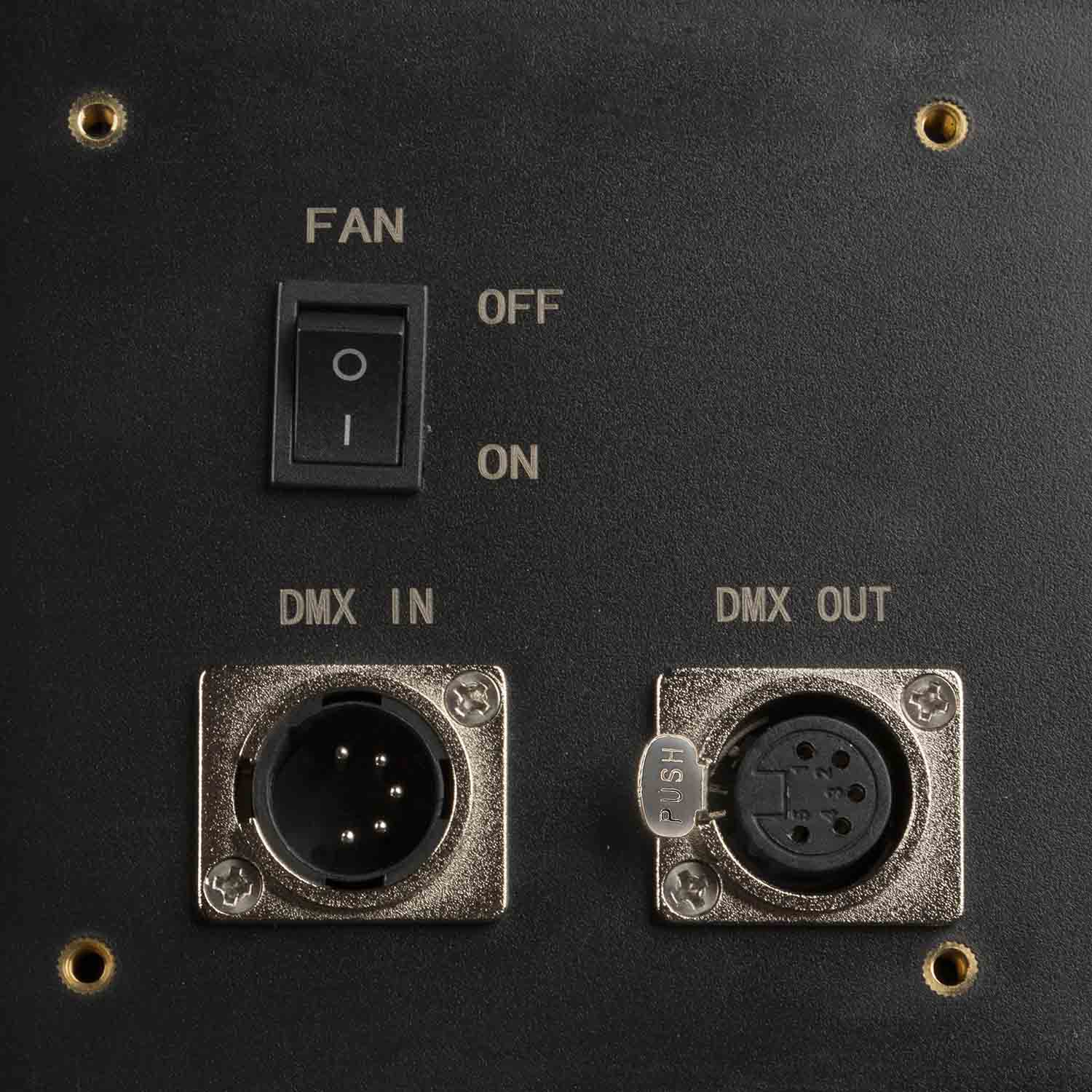 Fan Switch for Silent Mode
The fan switch allows you to toggle the fan off to use the light in silent mode. In silent mode the light will be automatically limited to 80% max output of the light.
Easily Attach Modifiers
The clips make it easy to attach and remove barn doors or honeycomb egg crates. (Barn Doors and Egg Crate NOT included)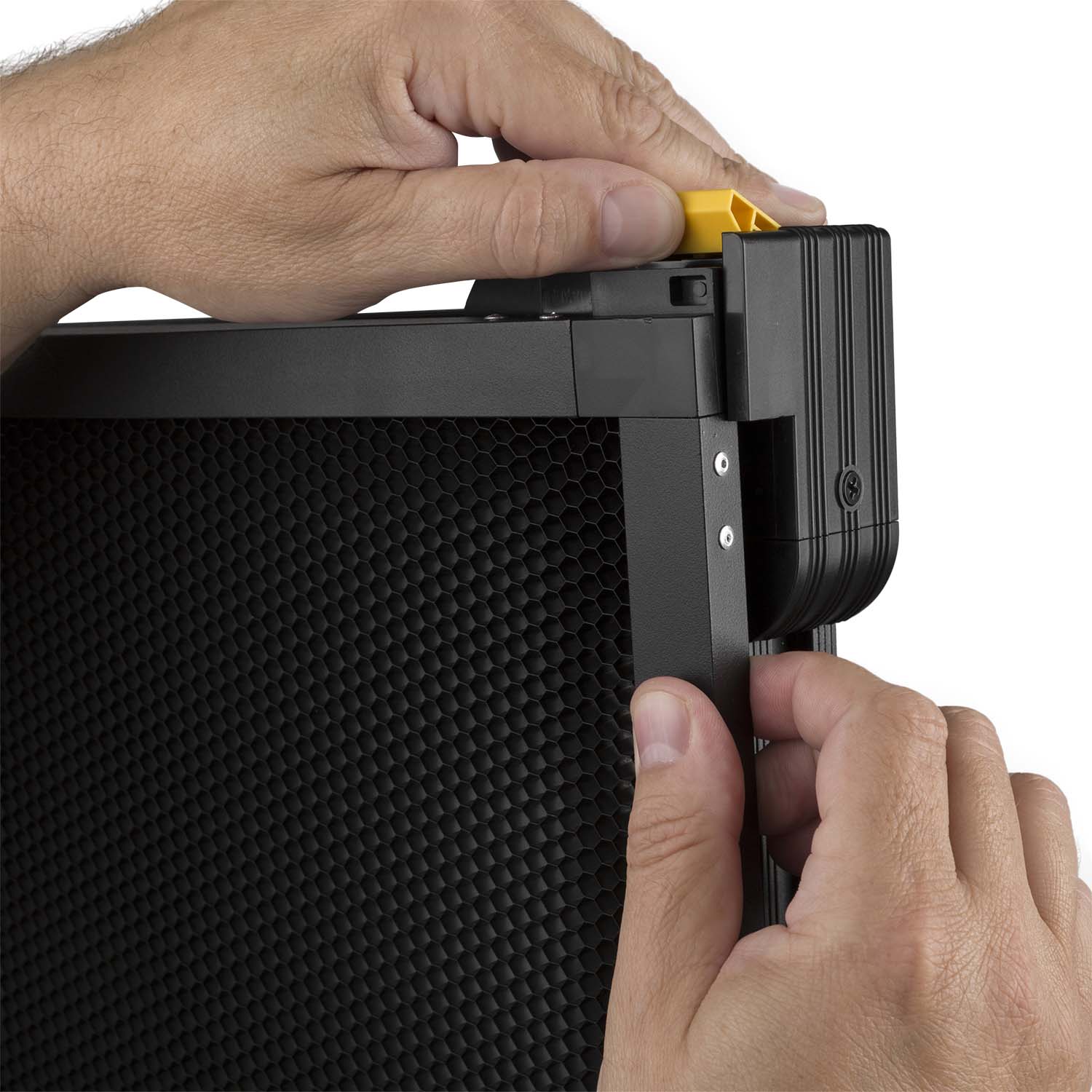 110° Beam Angle & Single Shadow
The wide 110° beam angle gives you plenty of soft light and a more natural shot with a single shadow.