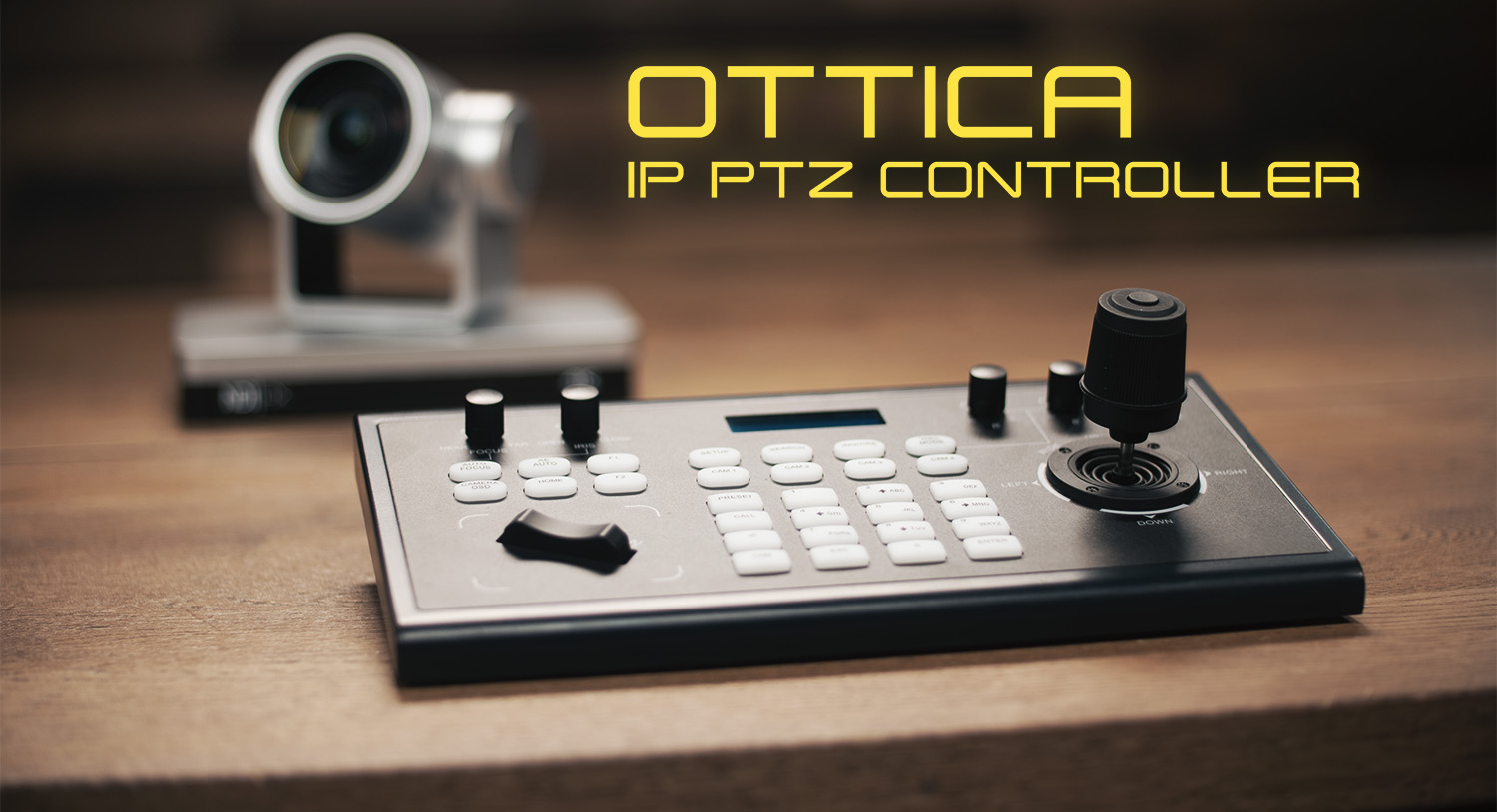 The OTTICA IP PTZ Camera Controller is fully compatible with any PTZ cameras that use protocols including ONVIF, IP VISCA, Serial port VISCA, PELCO‐D/P protocols. The controller supports a multitude of control parameters and can be accessed through Ethernet, RS422, and RS232 ports.
PRECISE CONTROLS
This compact camera controller features a high‐quality joystick for smooth control of pan, tilt, and zoom. Additionally, the controller allows for precise control over variable PTZ speed, red & blue gain, focus, iris, on-screen display, white balance, fast camera switching, quick‐set camera parameters & presets, and many other features. Two programmable function buttons (F1 & F2) are customizable in IP VISCA & VISCA protocols.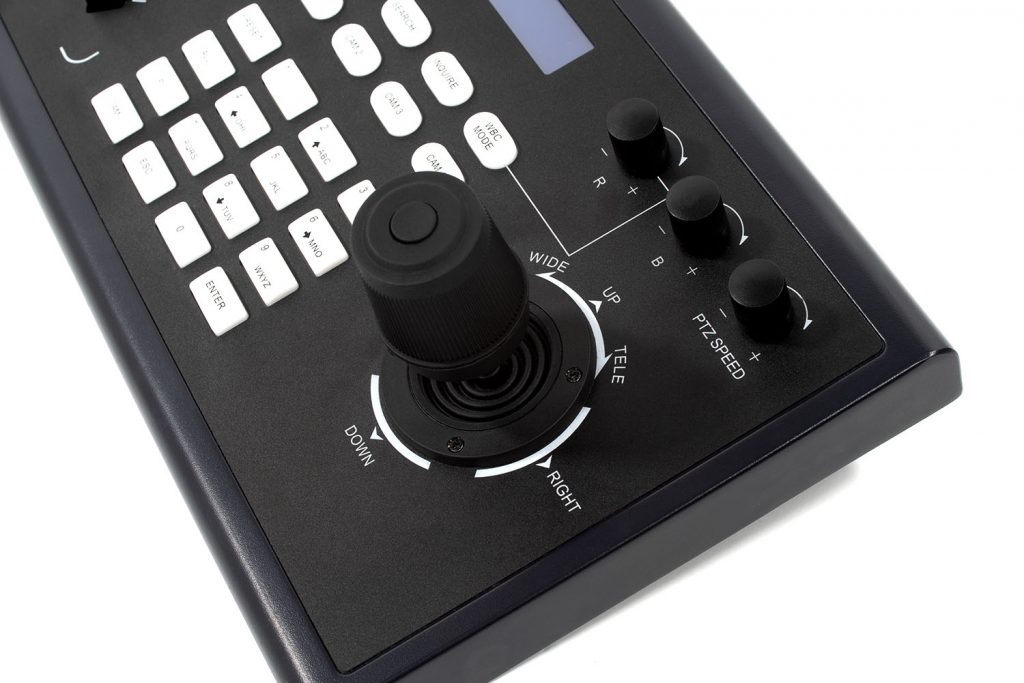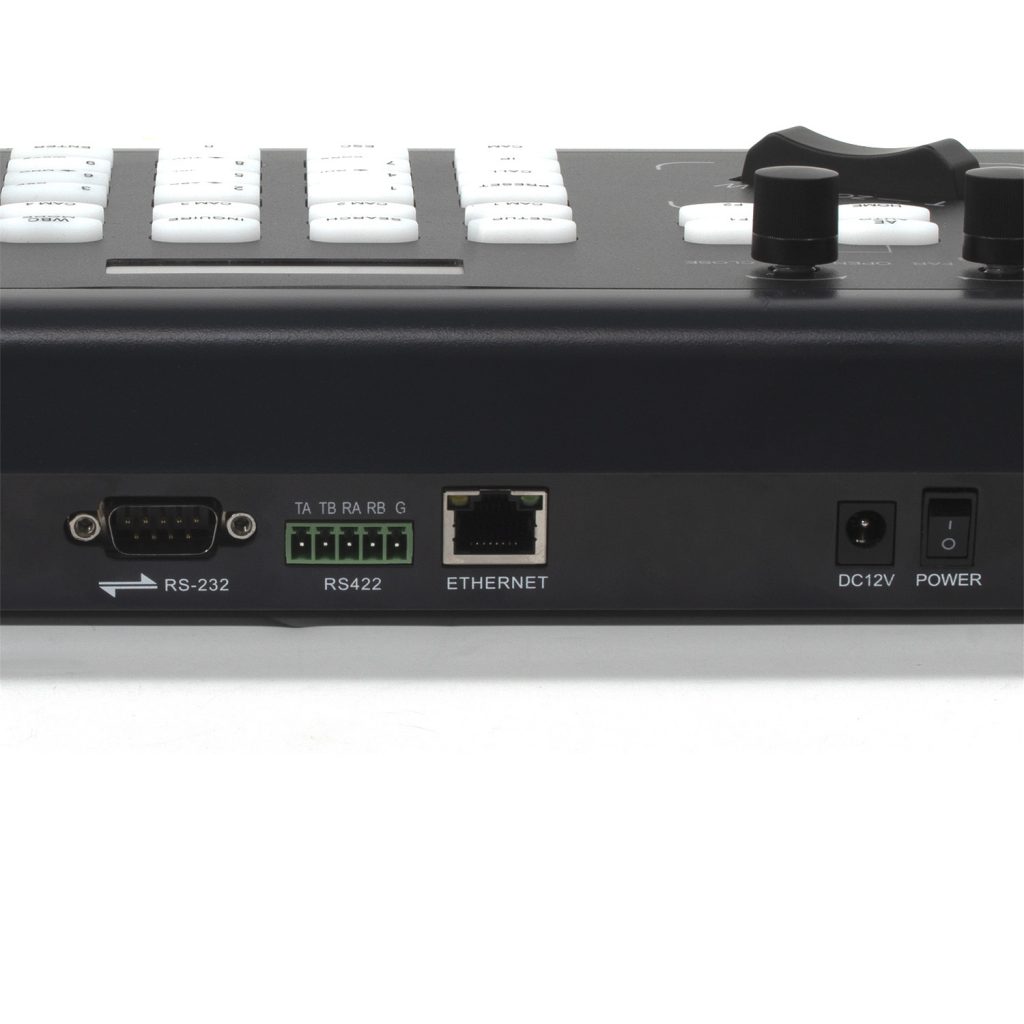 BROAD COMPATIBILITY
This compact camera controller supports two IP control modes: IP VISCA & ONVIF, and three analog control protocols: VISCA, PELCO‐D, and PELCO‐P. These protocols can be controlled through the following connectors: RJ45, RS-232, & RS-422.
METAL HOUSING
The controller's housing is built from metal with firm silicone buttons. The industrial‐grade LCD module has an excellent display quality with fine and clear characters.