MH22
Introducing the E-Motus line from E-Image. Designed with both broadcast professionals and filmmakers in mind, the MH22 fluid head features a continuous variable counterbalance – giving operators unparalleled adjustment capabilities on the fly for payloads up to an impressive 48.5lbs. Longer and wider than its competitors, the MH22's double-locking plate ensures that the camera is securely mounted to the sticks quickly and efficiently, snapping into place from the top of the head. This quick release system is a fantastic perk for larger rigs that struggle to move into place with a rear slider.
Combined with independent fluid drag adjustments for both pan and tilt, allowing the operator to easily adjust the head to suit their shooting style, the MH22 is an incredibly responsive option for professionals that are looking for a reliable tripod head, at a competitive price.
Payload
Large broadcast camera? Complex cinematography rig? Not a problem. Secured with its 100mm bowl, the MH22 boasts payload capabilities of up to 48.5lbs, providing sturdy support for your next award-winning shot.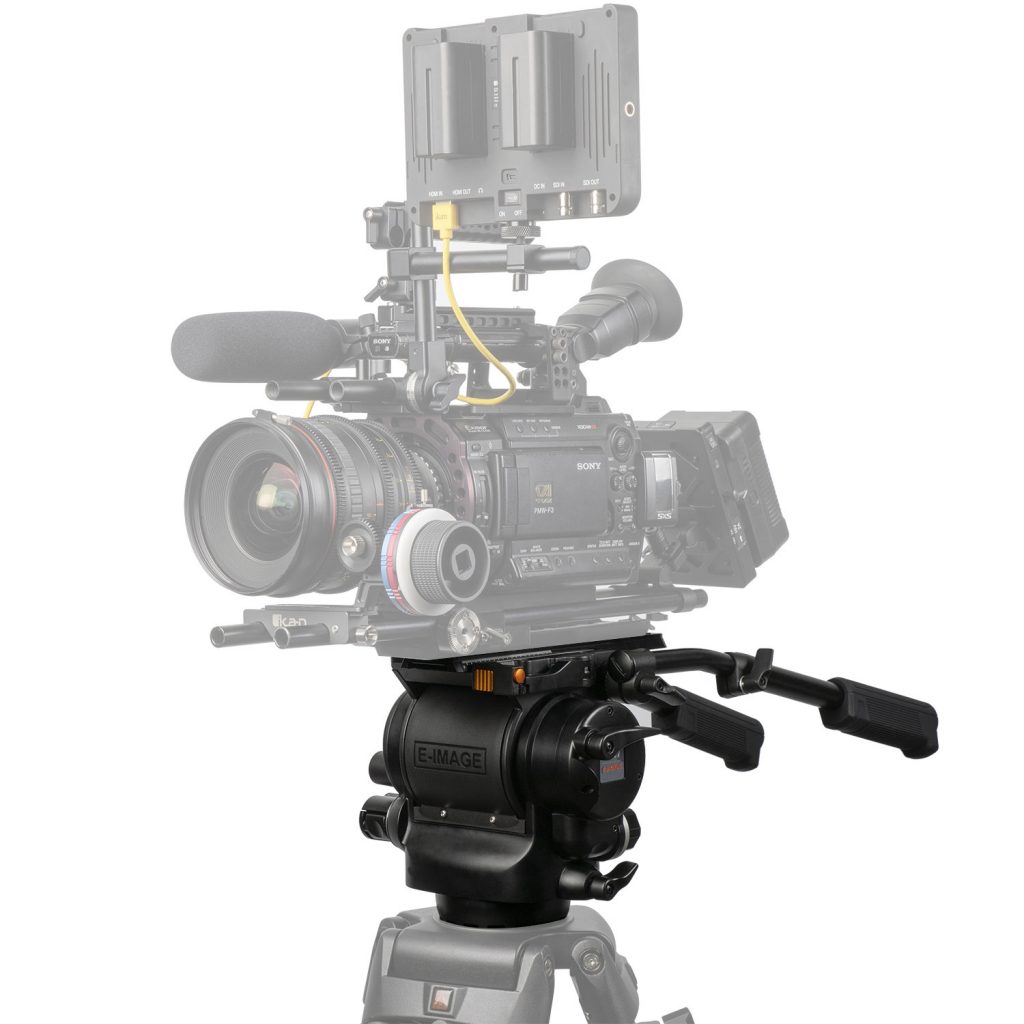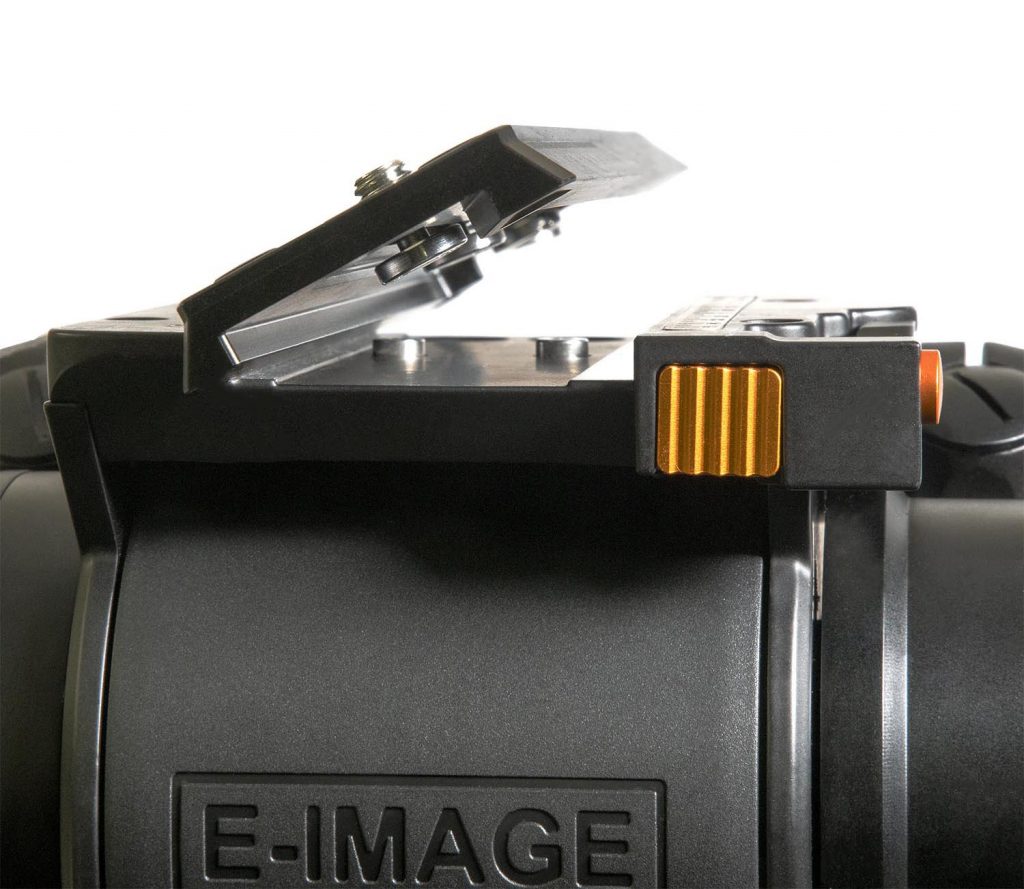 Quick Release Plate System
When you're in the field, events move fast. The last thing you need is a battle royale between your camera and its mount. Designed to conveniently snap equipment onto the plate system from the top of the head, but then just as easily release the camera with the push of a button, the MH22 is ideal for those with heavy payloads.
Dual Locking System
With expensive production equipment at your fingertips, safety is paramount. That's why the MH22's specially designed dual locking system takes this tripod head to a whole new level. With one click, the release plate is held securely in place – restricted from both detaching or sliding – giving professionals the peace of mind they have come to expect from the E-IMAGE brand.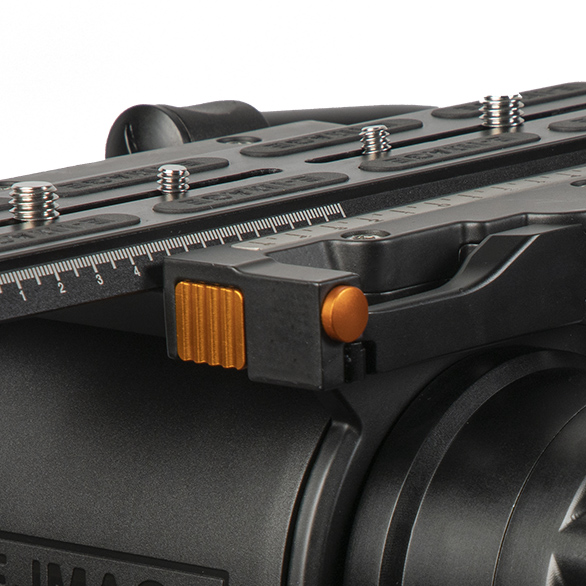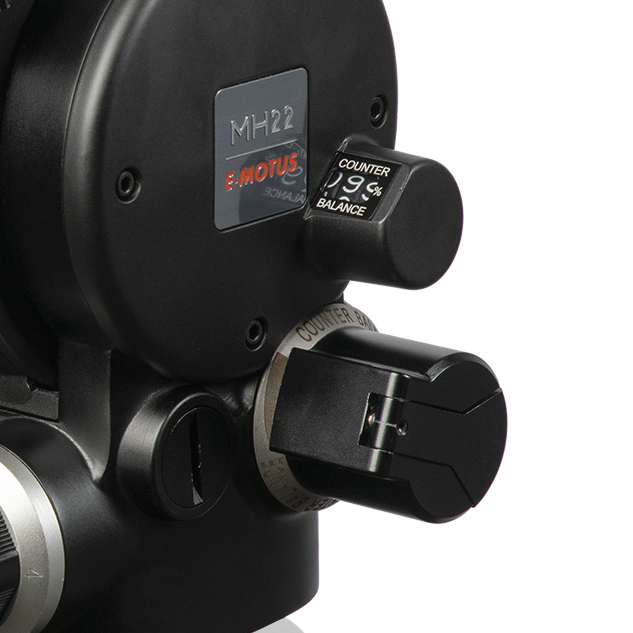 Continuous Variable Counterbalance
The MH22's step-less system offers continuous variable counterbalance support from the maximum payload all the way down to zero, preventing a camera from tilting forward or backward on its own. From here, MH22 really jumps beyond its competition. A hand-crank and visualized date display allows operators to fine-tune exact counterbalance settings, maintaining that perfect angle for an exceptional shot.
Fluid Damping
Independent controls for Pan and Tilt on the MH22, both ranging in grade from 1 to 8, give an added element of precision needed to achieve a comfortable and accurate feel when shooting.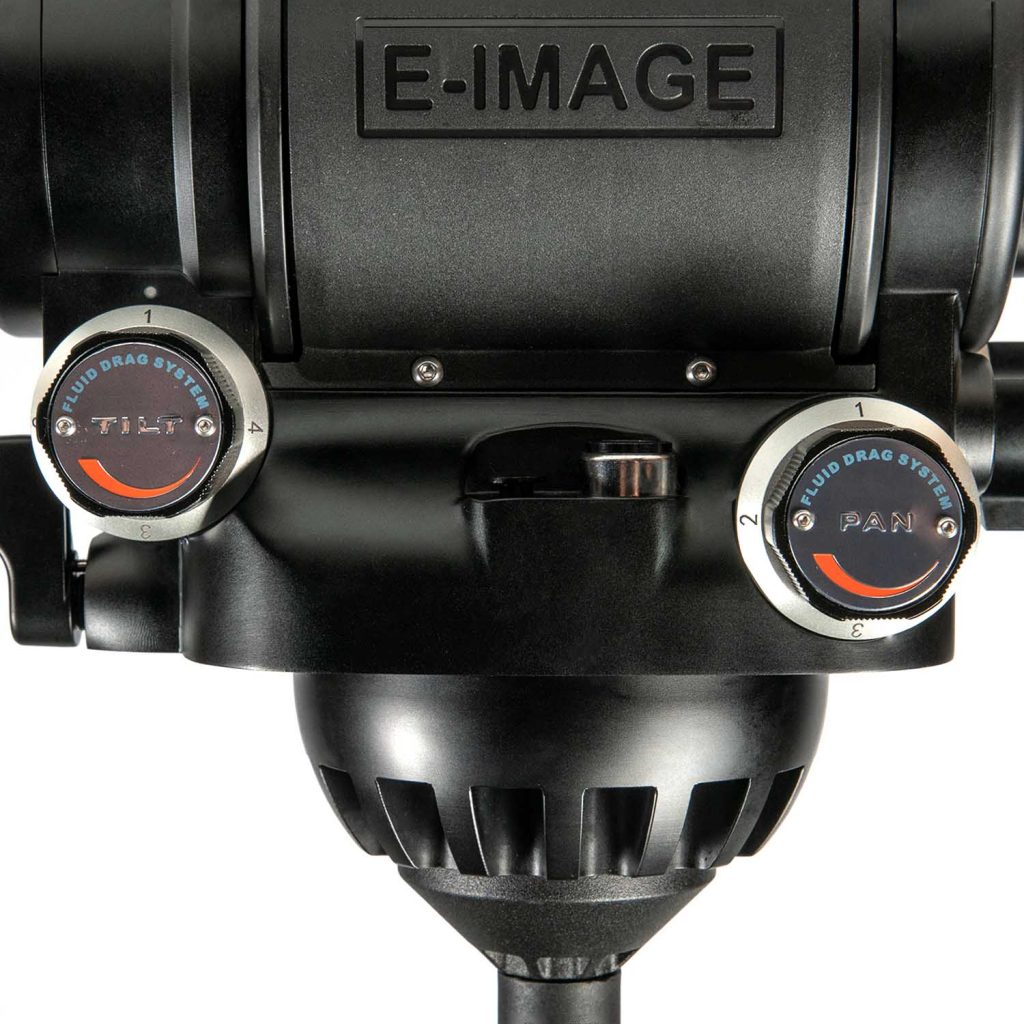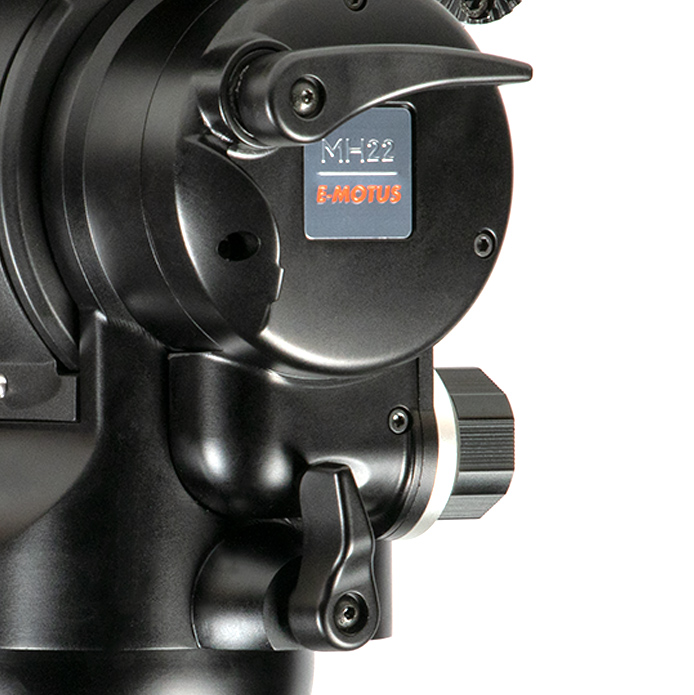 Quick Locking Knobs
The MH22's quick-locking knobs for both pan and tilt ensure that, even if you need to walk away from the camera, your equipment will stay securely in place.
Illuminated Bubble Level
We've all been there – the lights are down, the bowl needs adjusting, and the bubble level is shrouded in darkness. Enter the MH22's illuminated bubble level, ensuring those inevitable modifications are as stress-free as possible – no matter the lighting situation.