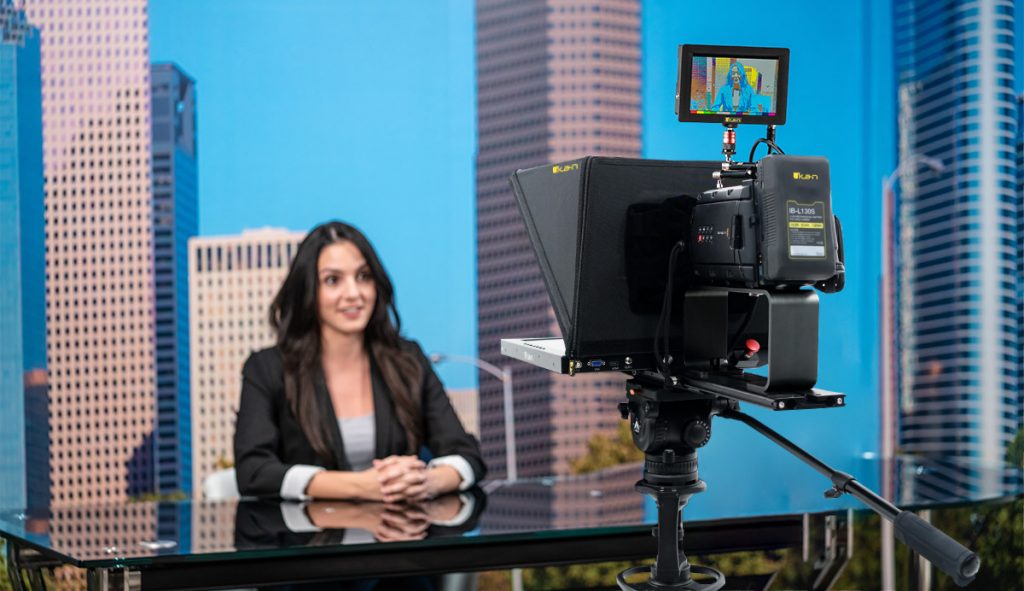 PT4900-SDI-P2P-TK
When using Ikan's P2P System, the interviewer and the interviewee are able to look directly into the camera lens while still seeing and looking directly at an image of each other. This equates to a natural one-on-one interview style which is also, because of the direct eye contact, much more involving for the audience.  When the interviewer asks a question, he or she is looking right into the eyes of the viewer. When the interviewee answers the question, he or she is also looking directly into the eyes of the audience and in essence giving his or her answers to them. No longer is the audience sitting off to the side and observing the interview; they become a part of the interview.
Extreme Clarity
The high quality 70/30 made-in-America teleprompter glass provides the perfect balance of reflection and pass-through without distorting the image.  With 1000 nits the prompting image will always be crisp and visible whether you're under the sun or studio lighting.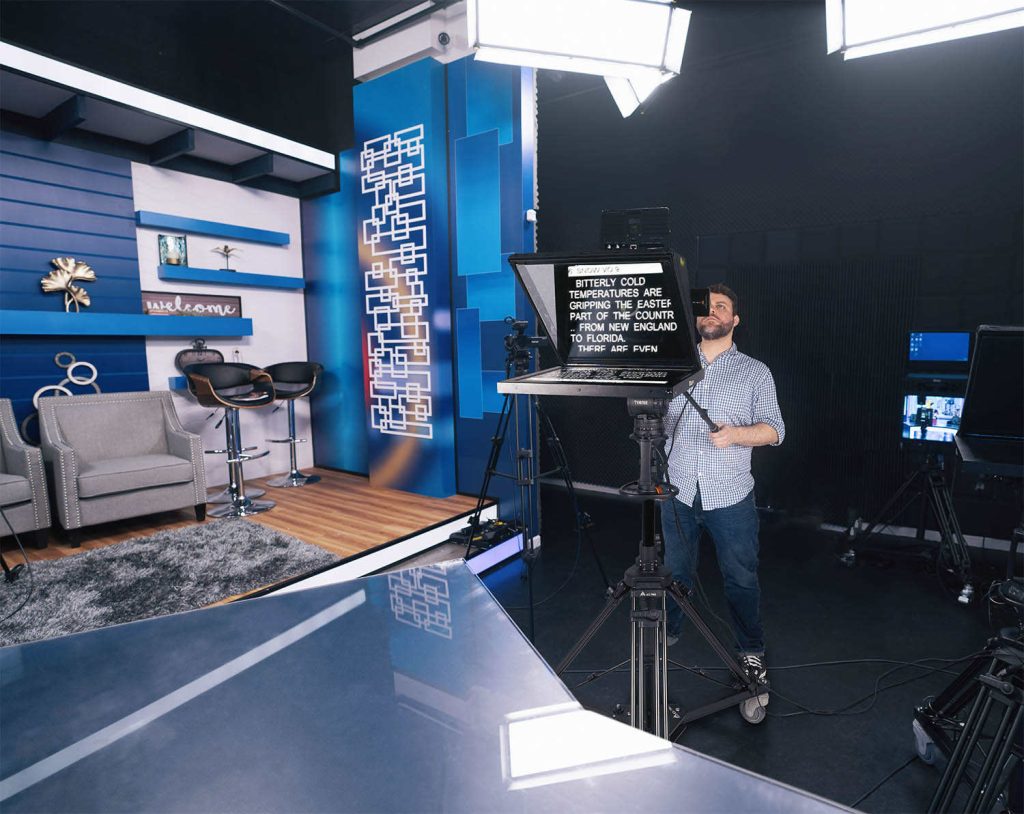 Large Range of Camera Compatibility
Our professional line teleprompters not only include three different camera mount bases, but also counter weights to allow for a large range of different-sized cameras to work.  The base can conveniently slide to adjust the weight without the need to remove the plate.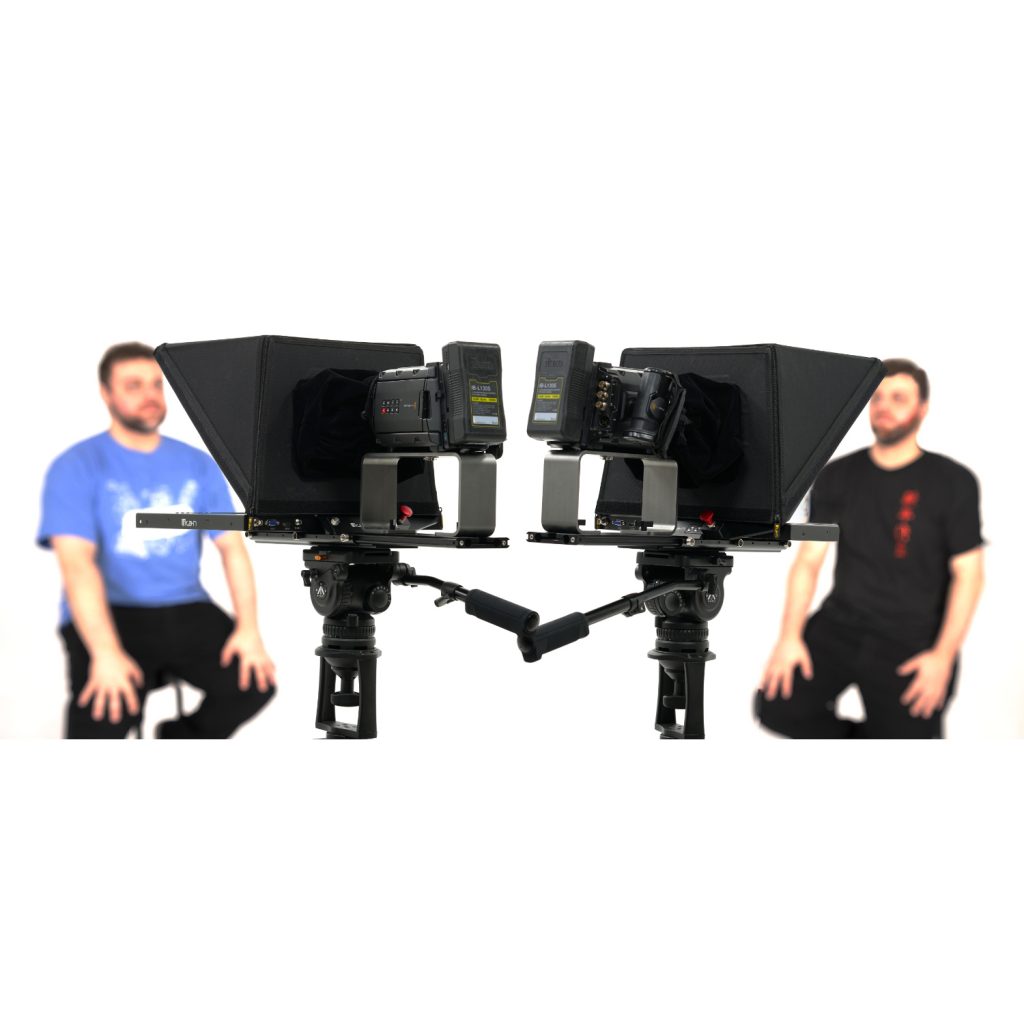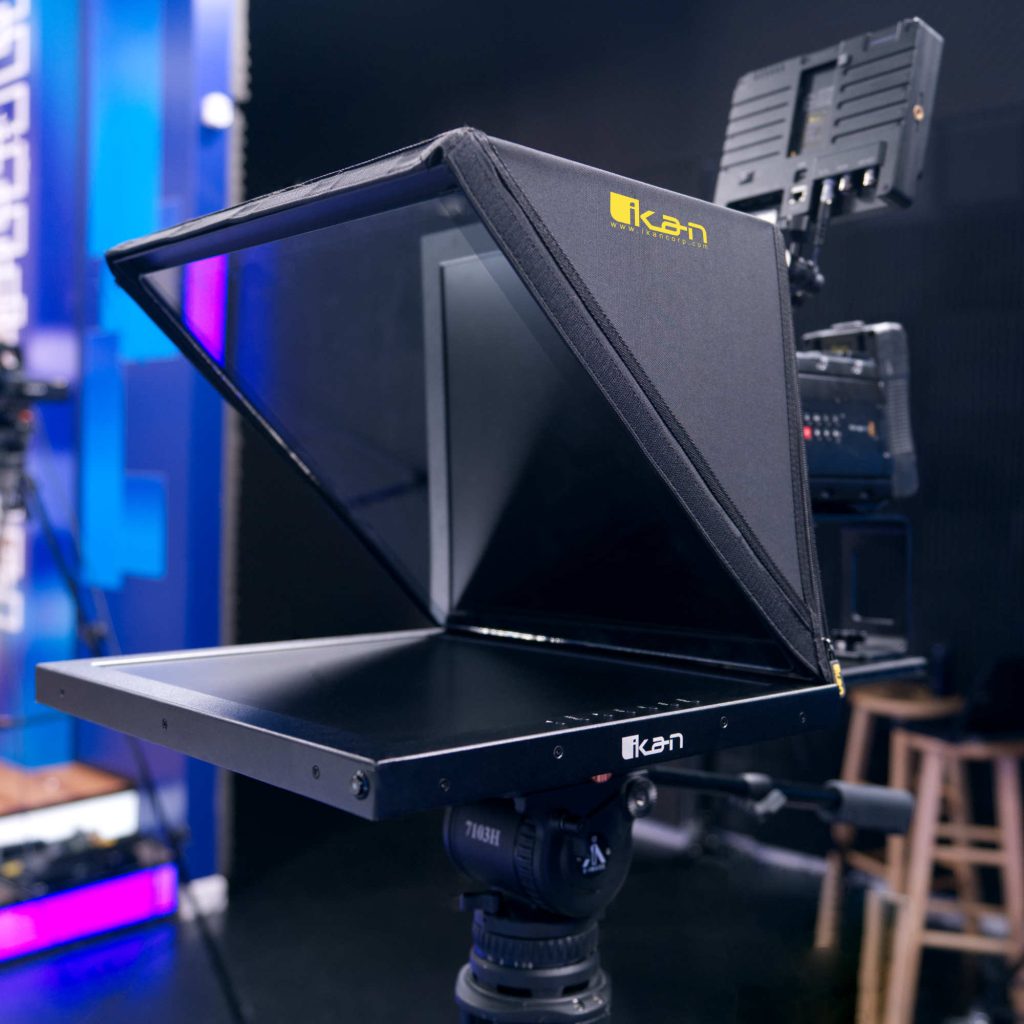 Ships in Reusable Foam
The professional teleprompter is shipped in reusable custom cut foam which will help keep the kit safe and organized when you set it up or break it down. The custom cut foam can also be re-purposed to perfectly fit in the SKB iSeries 3i-2217-12BE Waterproof Hard Case
Hard Case Included