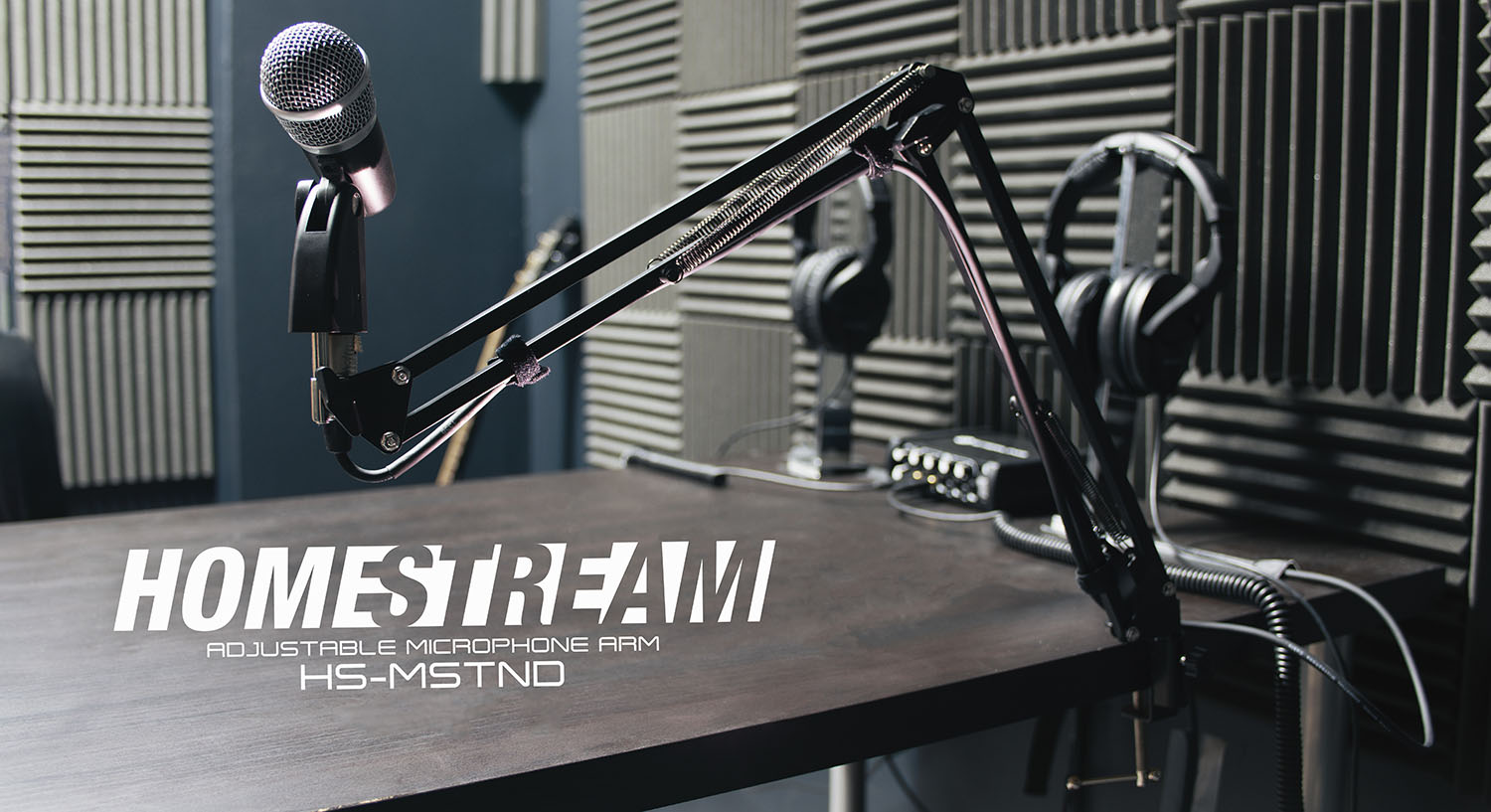 The Ikan HomeStream Adjustable Microphone Arm allows you to mount a large variety of microphones to your table top and move it around freely with no hassle. This microphone arm is perfect for podcasts, interviews, and livestreams, etc. The arm has a 3.2 lbs weight capacity making it compatible with most microphones.
Durable Articulating Boom Arm
The scissor arm allows you to move your microphone into virtually any position possible. The base of the arm can rotate 360° and swivel 135° while the center of the arm allows a rotation of 180°. Two locking knobs will let you adjust the tension of the angle of the arm itself as well as the angle of the microphone mount.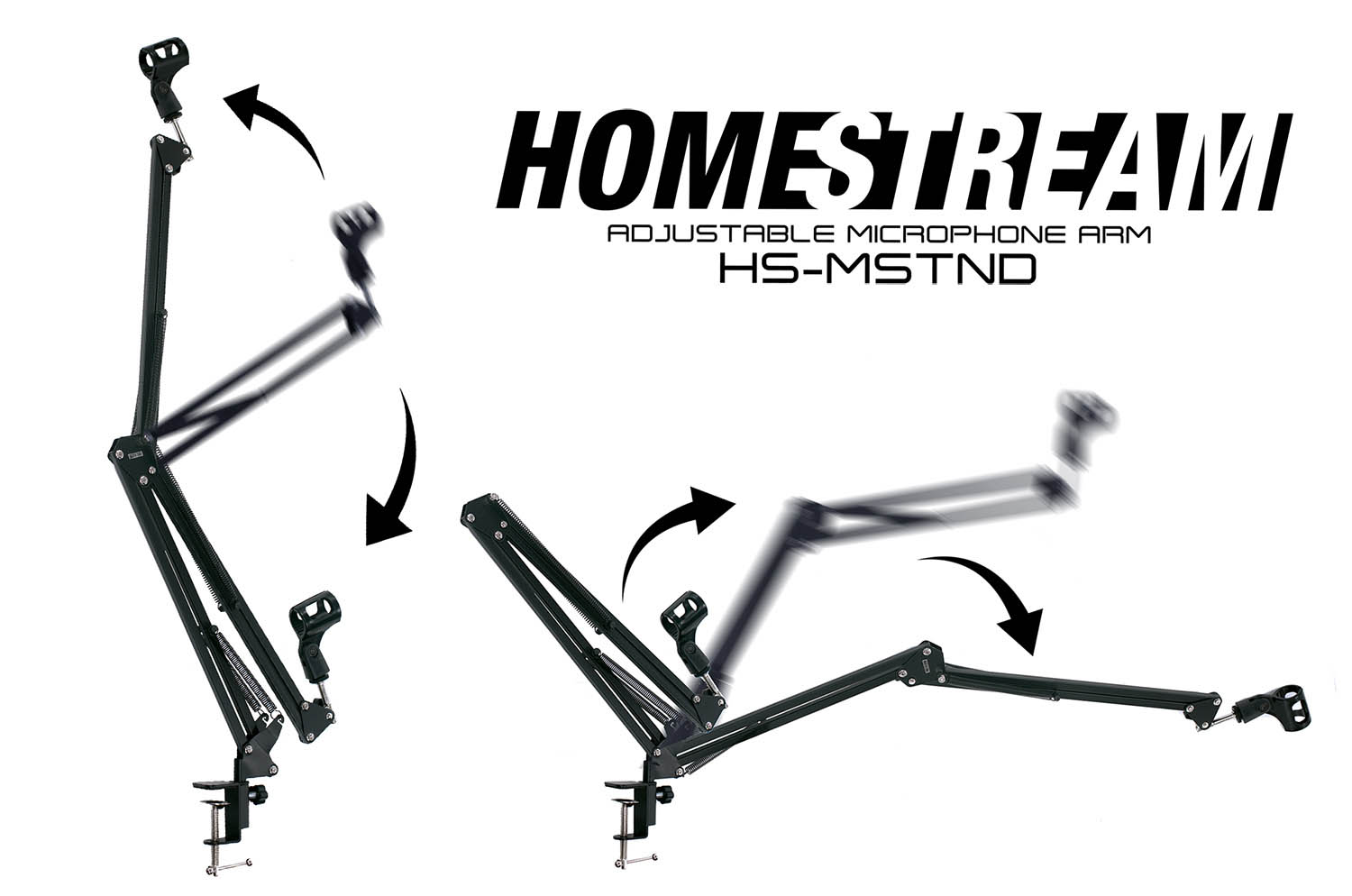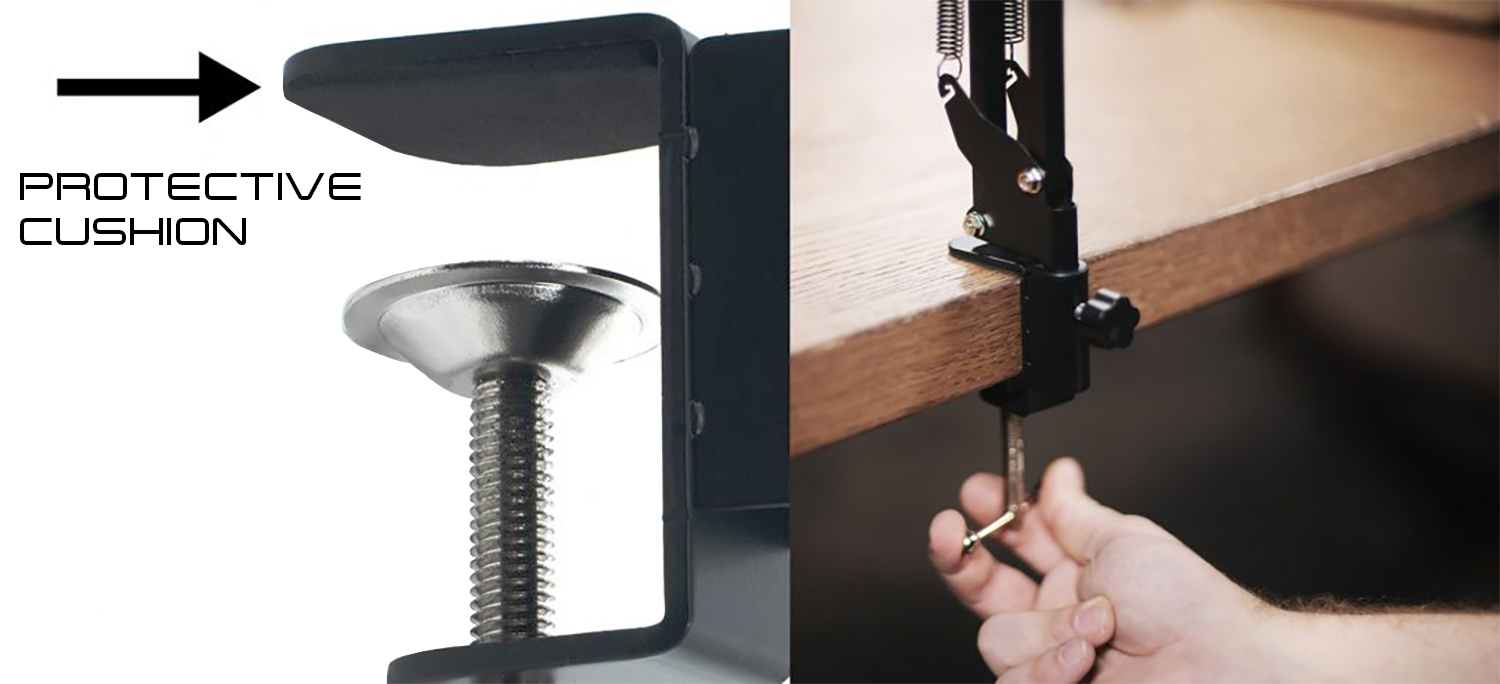 Secure Desk Clamp Mount
The desk clamp will ensure your the scissor arm and microphone are secure. An added cusion on the inner part of the clamp will keep your funiture protected.
Steel Construction
The scissor arm, desk clamp, and microphone mount are all built from steel and will provide strength throughout its long life.