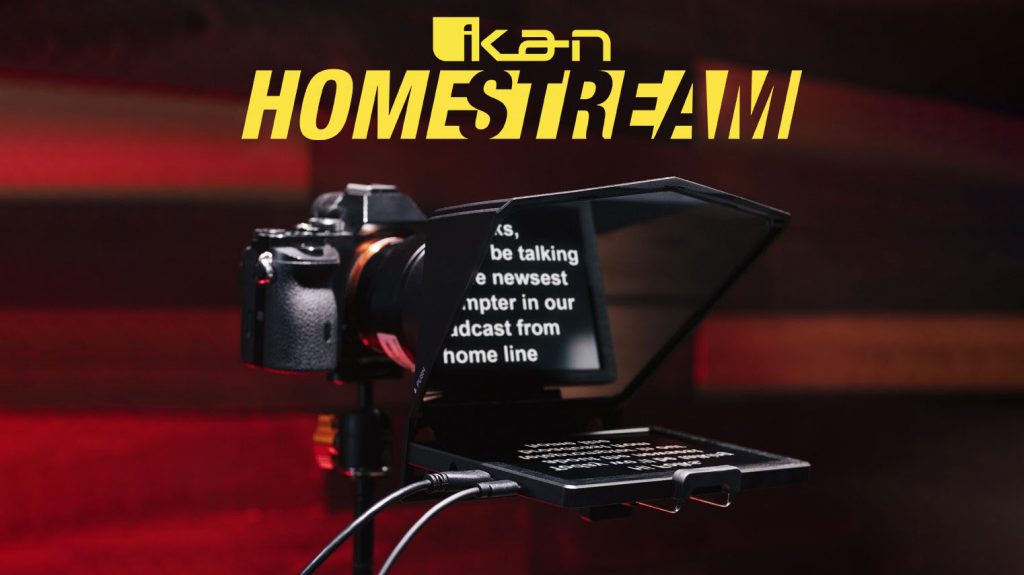 HS-PT700-RC
Ikan's HS-PT700-RC allows for two teleprompting display options, using the included 7″ monitor or using your smartphone. With the 7″ monitor you  can easily connect it to your computer via the monitor's mini-HDMI port using any software on your computer.
Using the downloadable HomeStream Teleprompter app on either iOS or Android you can use your smartphone as a teleprompter display. The teleprompter offers a large 70/30 beamsplitter glass that clearly displays your text, while at the same time conveniently attaches to the lens of your camera.
Compact Design
The HS-PT700-RC is the prefect size to set up on your home or office desk for video conference calls. This allows you to make direct eye contact while you read off your notes or presentation.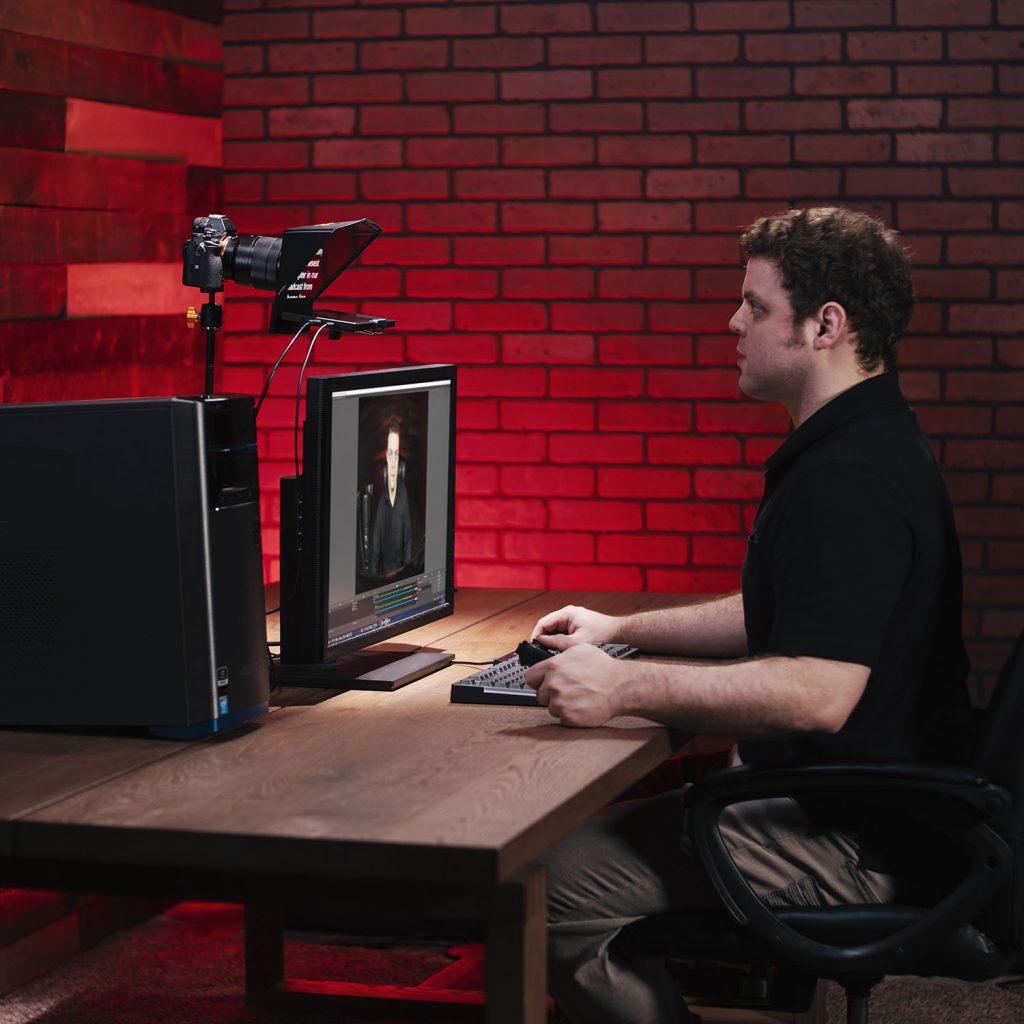 Software Compatibility
We've updated our teleprompting software PrompterPro4 to work with our Elite Remote for Windows or Mac OS computers. With the remote you can start, stop, slow down script, speed up script, page up, page down, and even jump directly to cued section of your script. Simply put an asterisk in your script to cue up or down.