Comica UHF Metal XLR Wireless Transmitter
The Comica WM200/300TX-XLR UHF Metal Wireless XLR Transmitter is a metal wireless microphone XLR transmitter, which is charged by AA batteries and supports 48V phantom power output. It utilizes UHF wireless FM technology and includes a high-resolution LCD lattice screen, multiple channel selections, an integrated LCF(Low cut filter), Auto-scanning, Auto IR Channel-match, RF signal strength adjustment, MIC/LINE IN input dual selection, Power monitoring at receiver end, Sound pickup dynamic display, Backlight adjustment and other functions, at the same time with strong shielding anti-noise performance.
Working Distance up to 200 ft.
The Comica Wireless XLR Transmitter works up 200 ft from the receiver with a direct line of sight. It supports smooth recording with no staccato to meet the needs of long-distance recording.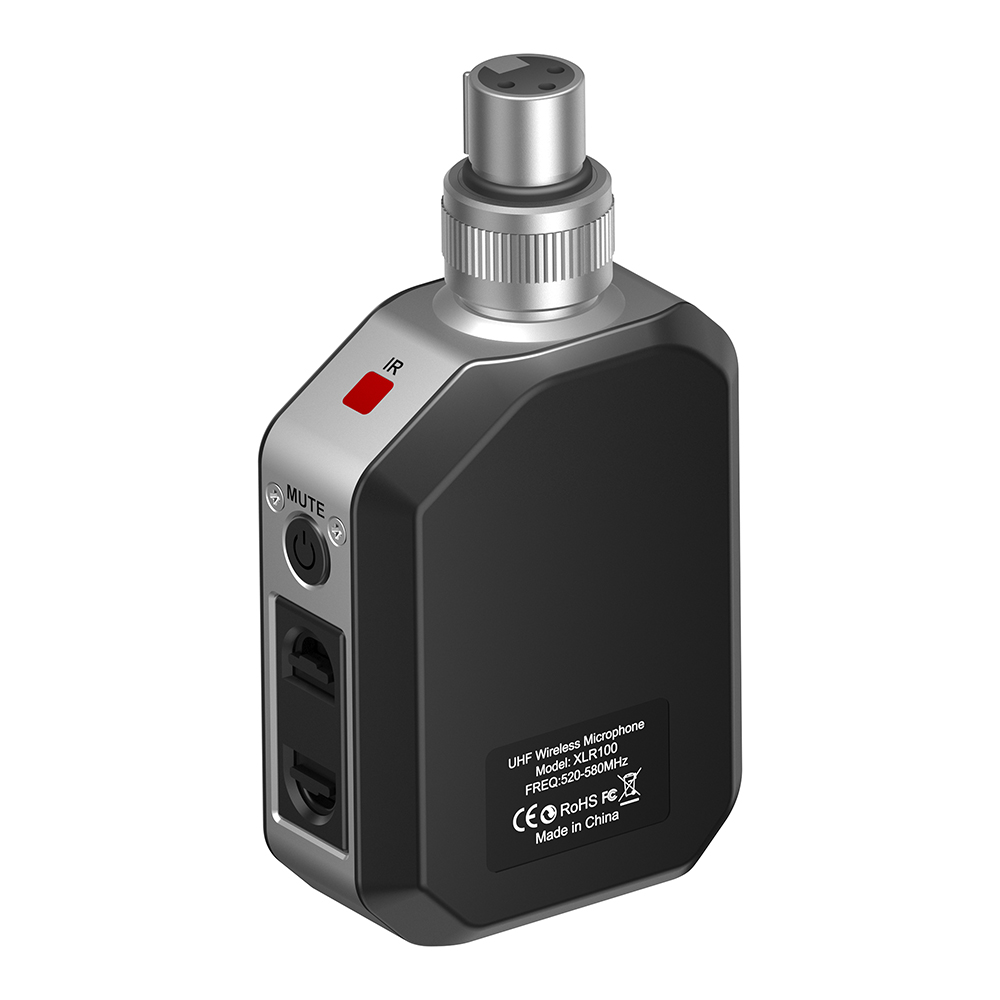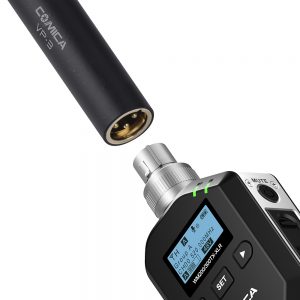 Supports 48V Phantom Power
The Comica wireless XLR transmitter can provide power for microphones that support 48V phantom input.
Auto-scanning for Quick Channel Selection
The Unique Auto-scanning function helps you quickly find the channel with the least interference greatly improving the stability and quality of wireless transmission.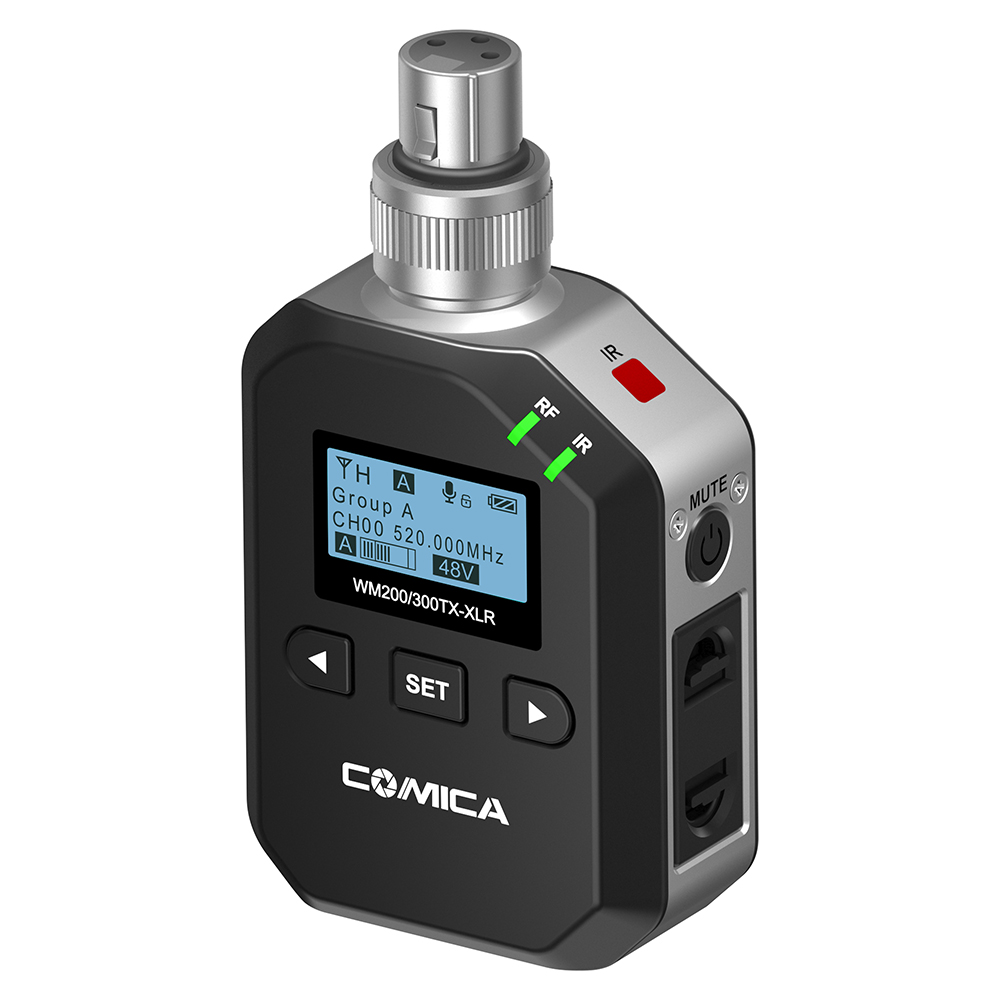 Low Cut Filter Mode
With the low-cut function, the level of low-frequency noise is filtered out to provide a clean sound which prioritizes vocal tones.
Manual or Auto IR Sync
You have the ability to automatically sync the Comica wireless XLR transmitter to the receiver which quickly assigns both to the same channel. A manual syncing option is also available.
Adjustable RF Signal Strength
When the distance of the Receiver and transmitter is short, you have the ability to adjust the signal strength to low-strength mode to save battery power. Low consumption mode will provide you with power for 4 hours or more.