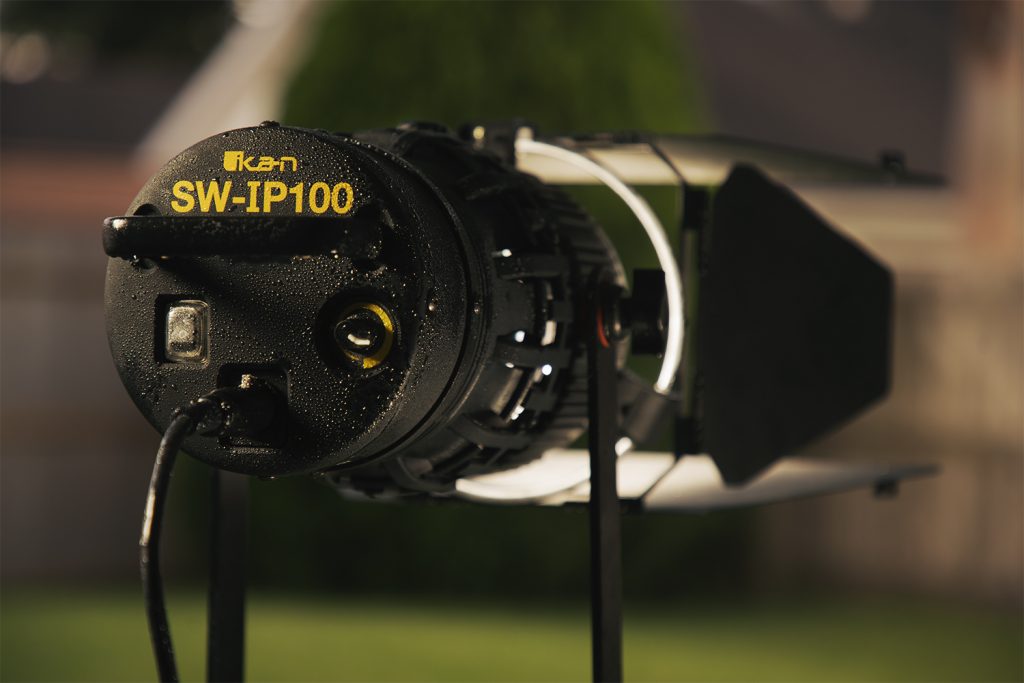 Stryder SW-IP100
The SW-IP100 is our first IP54 rated light, which means that the fixture is not only protected against the ingress of dust, but also impervious to water splashed against it from all directions. Making this light usable indoor or outdoor even in rainy conditions. The included V-Mount battery adapter conveniently clamps to onto your light stand without getting in the way. A single knob allows you to adjust the brightness of the light from 0-100%. With the 4 way barn doors included, the Stryder SW-IP100 is all you need on set indoors and outdoors.
IP54 Rated
With a rating of IP54 the SW-IP100 is fully protected from water splashing from all directions. You can safely use the light for those rainy conditions.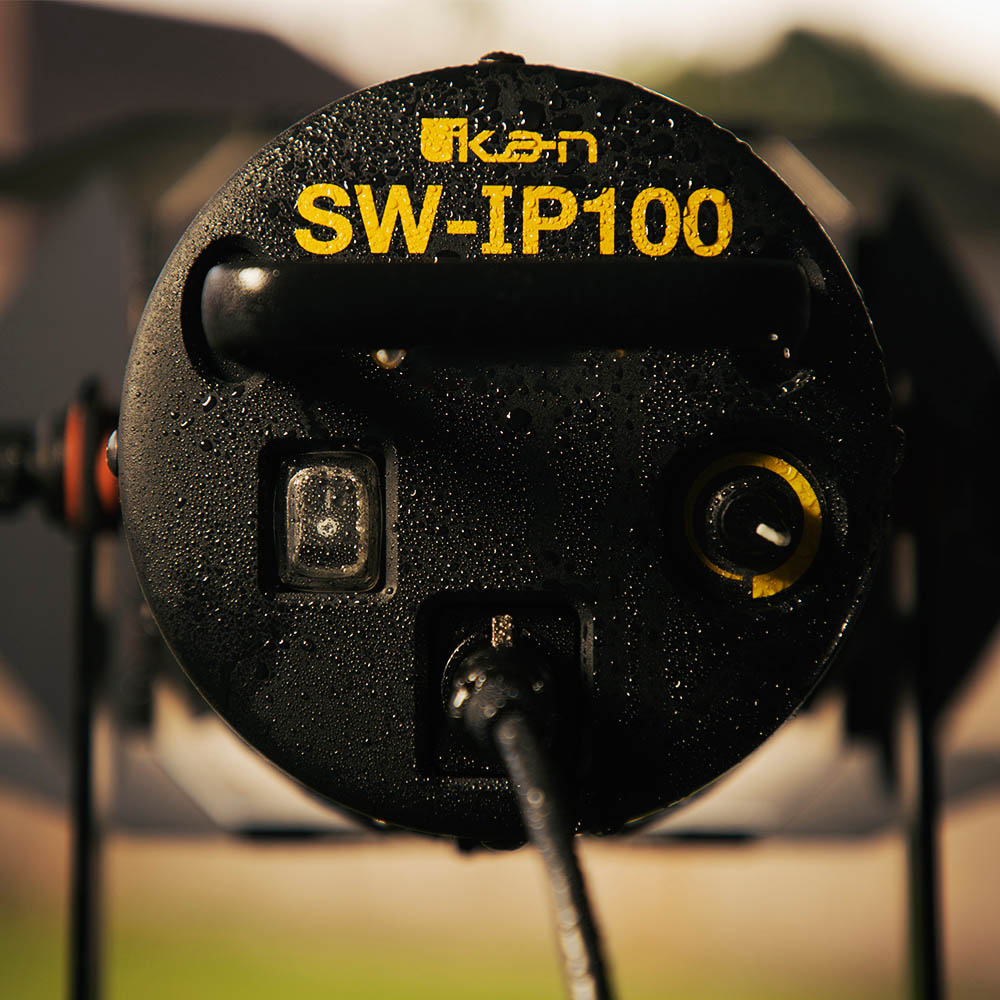 Convenient Power Options
The SW-IP100 comes with both a power adapter as well as a V-Mount battery adapter, so whether you're in the studio or our in the field you can easily power the Stryder SW-IP100.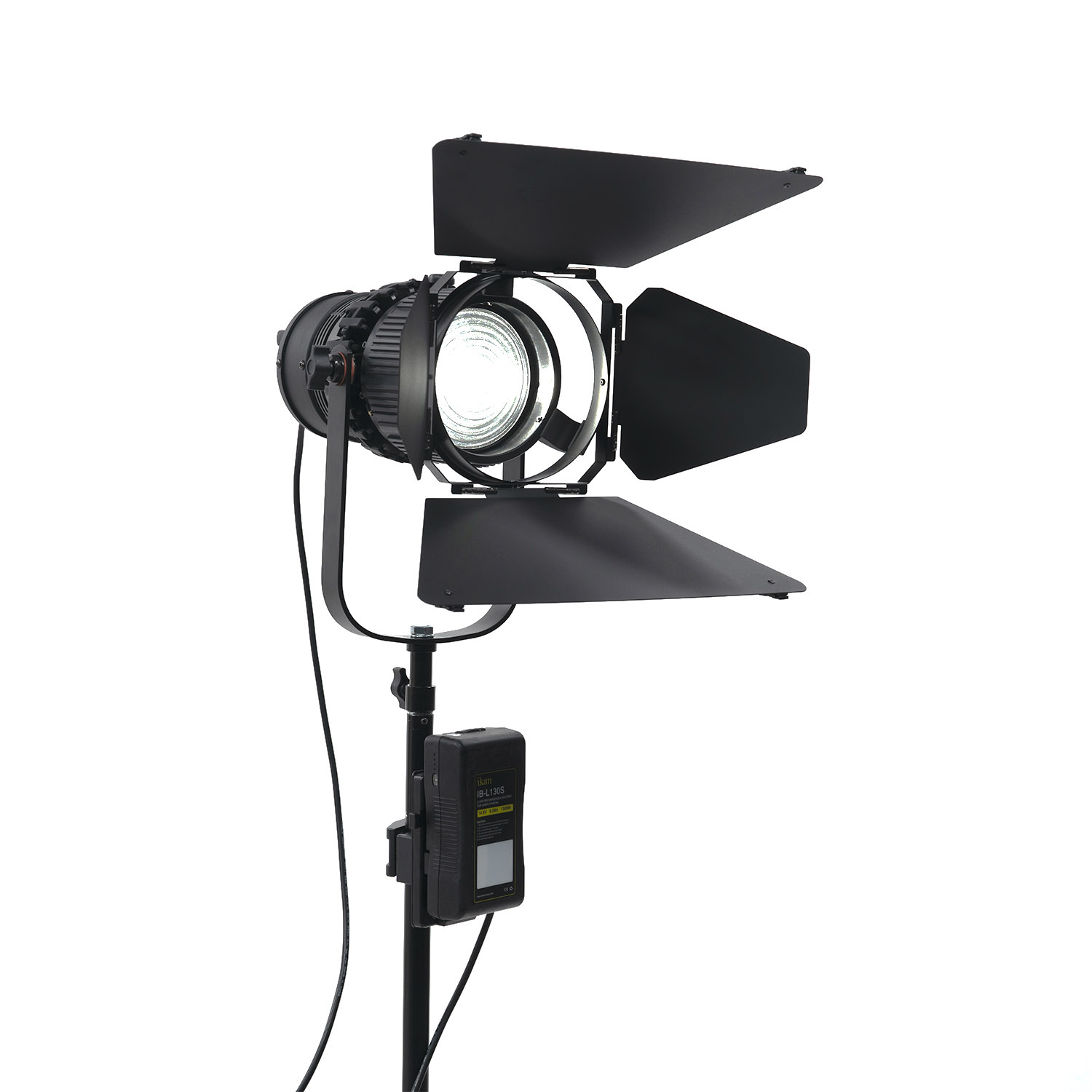 What's Included
The SW-IP100 includes everything you need including Fresnel mount, barn doors, gel frame, V-Mount adapter, and power adapter.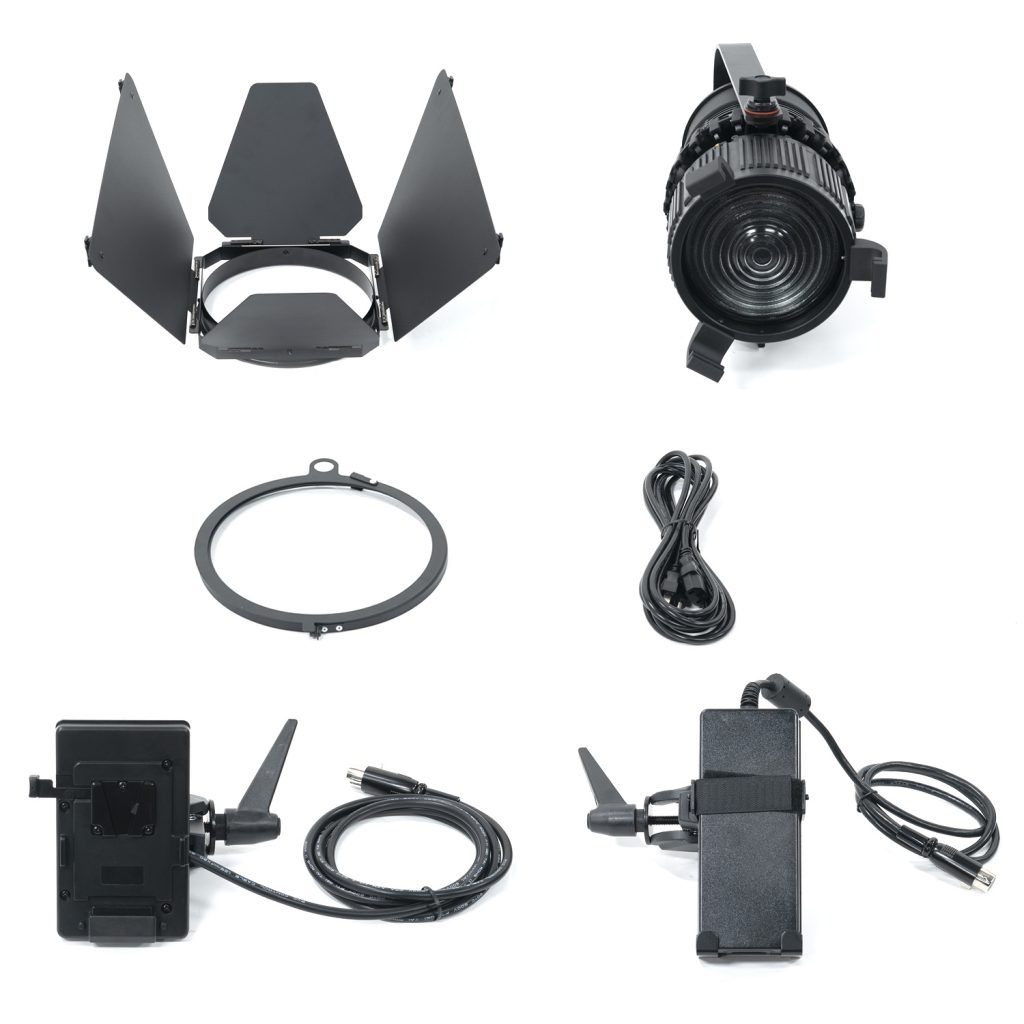 Accurate Colors
The SW-IP100 has both a high CRI and TLCI.