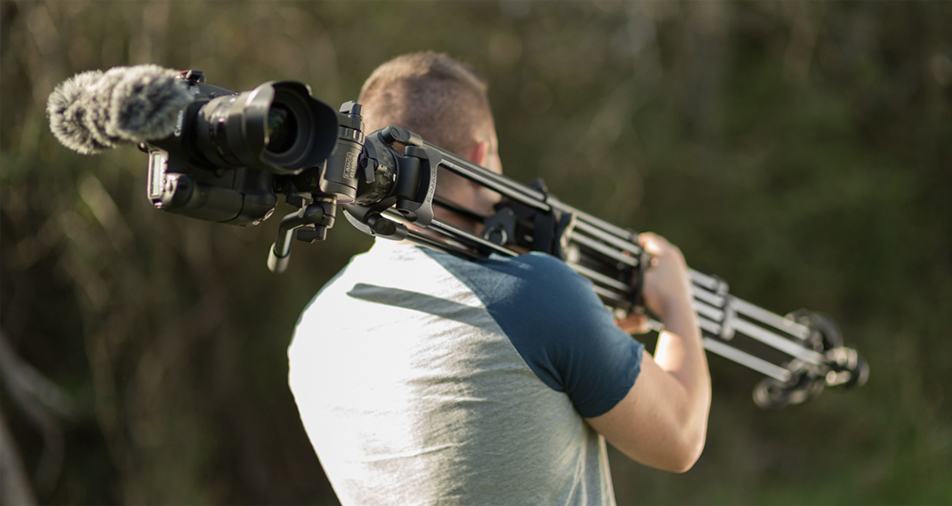 EG06C2
The EG06C2 is a tripod kit built for moderate loads with customization in mind. With this kit, you can comfortably mount a medium-weight rig or even a portable teleprompter kit like the PT-ELITE-v2 or PT-ELITE-PRO and dial in the settings you need for the perfect shot.
GH06 Fluid Head
The GH06 Fluid Video Tripod Head has a recommended payload of 13.2 lbs., includes a GB2 panhandle and GP1 quick release plate, and fits into a 75mm bowl. Pan and Tilt drag each have 4 stages of adjustment (0-3) and the counterbalance has six stages that can be dialed in. The GH06 has one rosette for mounting panhandles and can support any of the three handles available from E-Image. Last, but not least, the GH06 has two accessory mounting points toward the front of the head: a 1⁄4″-20 on one side and a 3/8″-16 on the other.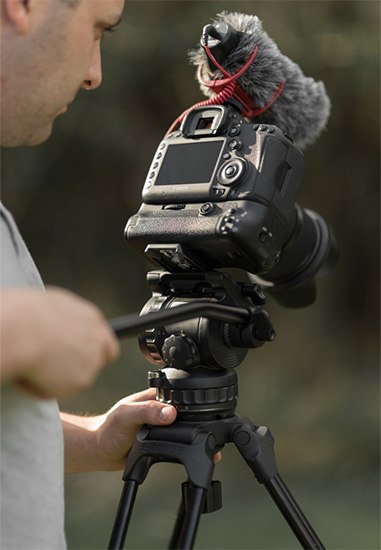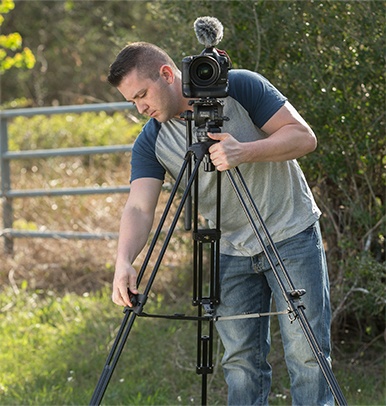 GC752 Carbon Fiber
Tripod Legs
The GC752 carbon fiber video tripod legs can hold a whopping 88 lbs. and utilize a convenient mono-lock system that allows you to lock and unlock both stages of each extendable leg with one motion. Each set of legs includes a removable GS-01 mid-level spreader and a set of F3 rubber feet. The feet are easily removable to reveal spikes that allow you to set up your shot on soft ground. Finally, the GC752 is topped off with a 75mm bowl for light-to-medium weight video tripod heads.
An All-Purpose
Complete Tripod Kit
The EG06C2 is a lightweight kit with a well-rounded set of features. Adjustable pan and tilt drag allow for smooth camera movements, sturdy tripod legs with both spiked and padded feet allow you to set up your shot on any terrain, and the padded shoulder bag allows for easy transport. All of the accessories you need for shooting are included.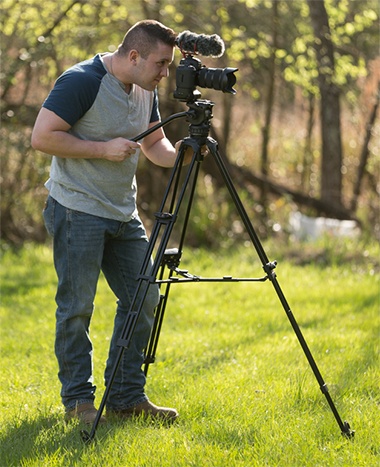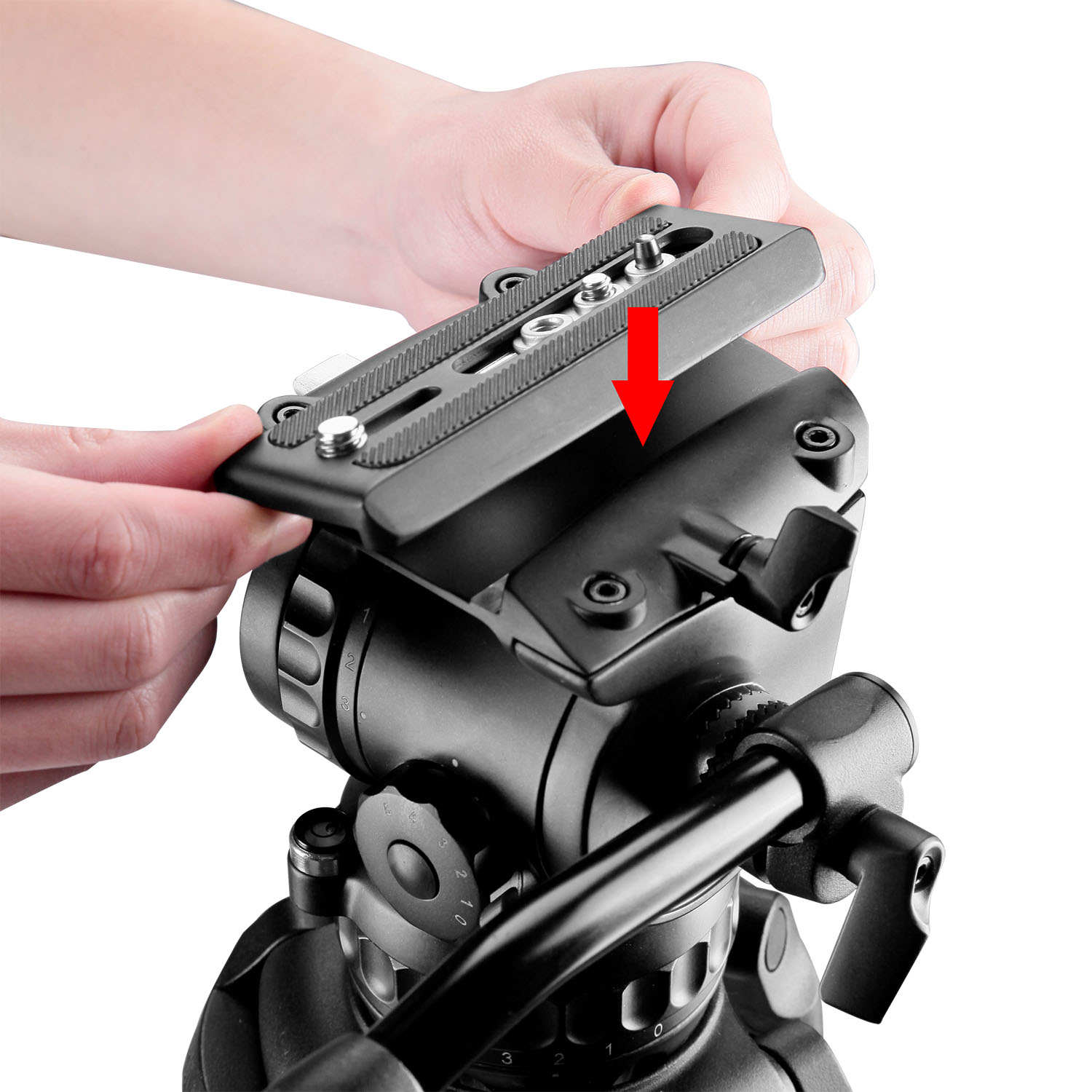 TOP LOADING PLATE
Our top-loading tripod plate is the perfect solution for quickly and easily attaching your camera to a tripod. The top-loading design allows you to effortlessly attach the plate onto the tripod head from the top, without the need to flip the camera over.