GH06
The GH06 Fluid Head offers more flexible control due to its pan & tilt drag settings & adjustable counterbalance. It also supports payloads up to 13 lbs.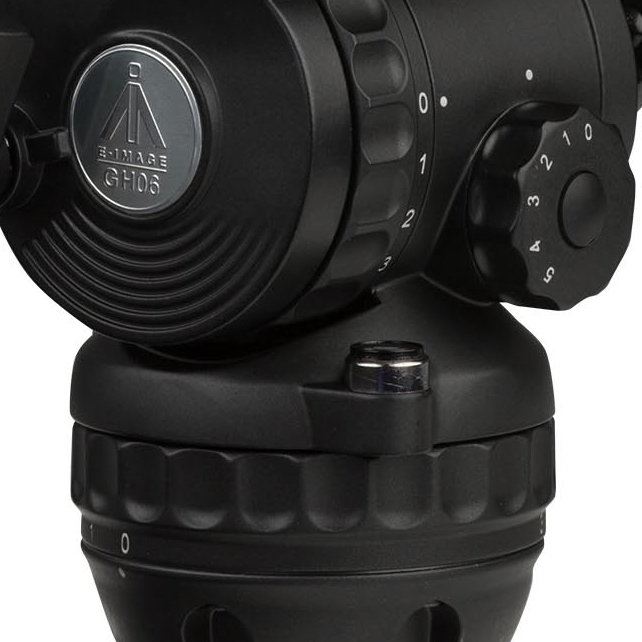 Drag & Counterbalance
The fluid head features adjustable counterbalance & drag settings that can be adjusted to accommodate different weight payloads. Pan and tilt drag can be independently adjusted in three stages ranging from no drag at 0 to extra drag at 3. Counterbalance can be adjusted in five stages ranging from no counterbalance at 0 to extra counterbalance at 5.
Top-Loading Plate
In addition to the traditional rear-loading method, the GH06 allows you to load your camera plate directly onto the head by dropping in the plate from above. This works great if you're looking for a faster and more convenient setup.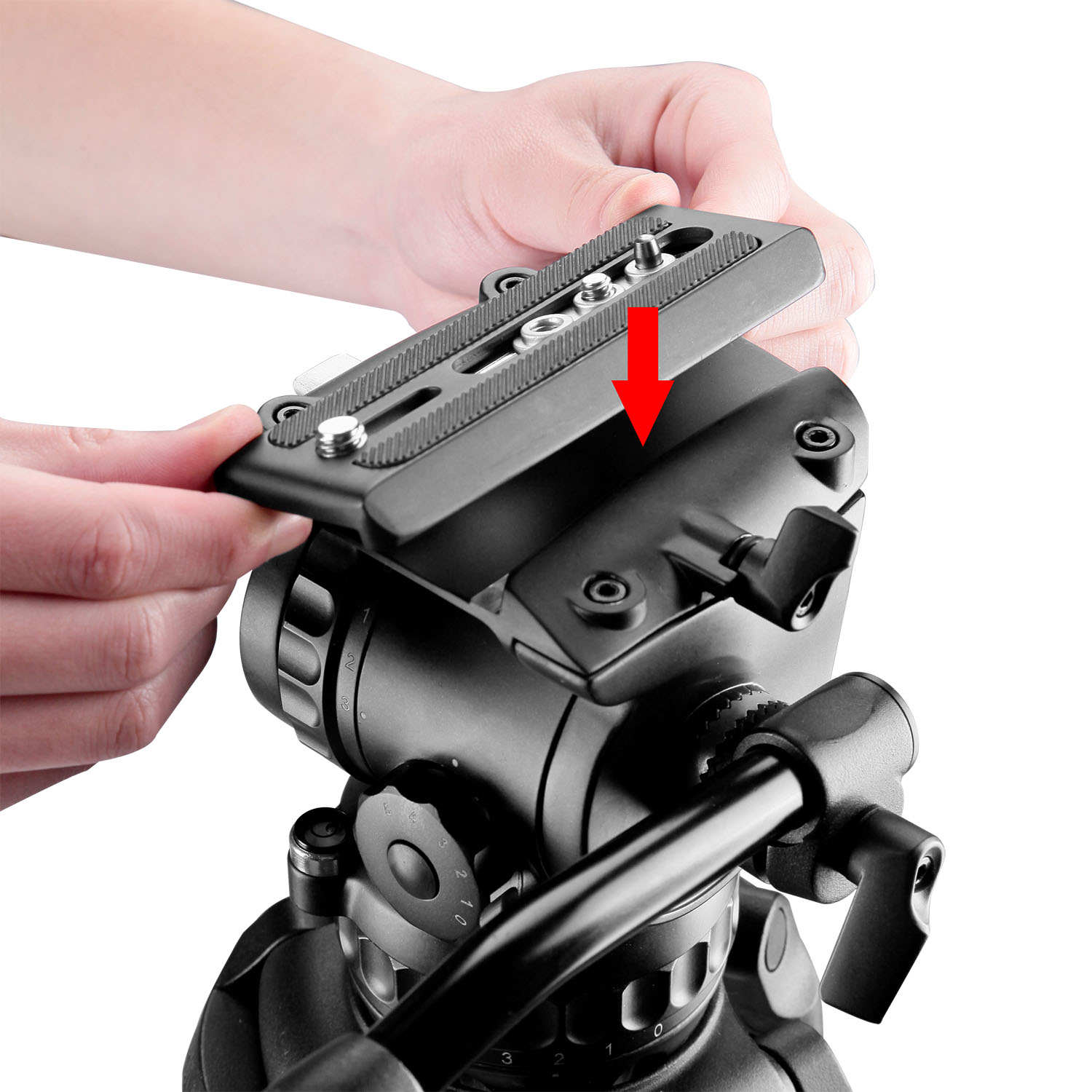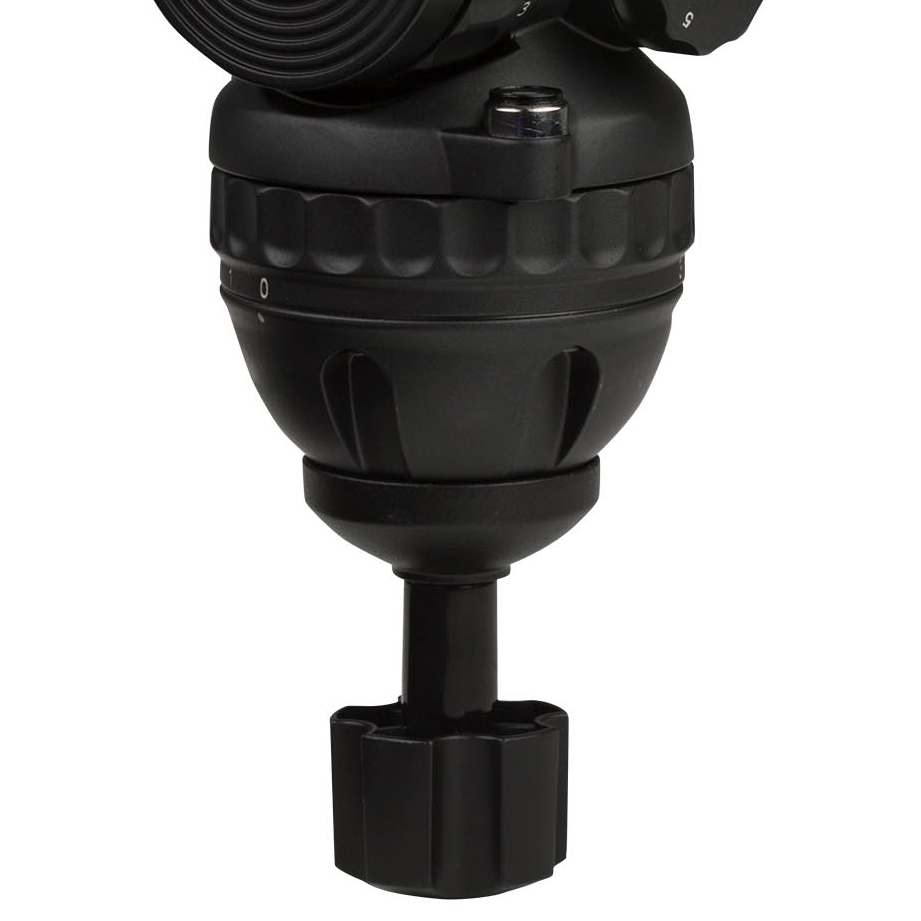 Bowl Size
The E-Image GH06 will fit a 75mm bowl tripod system. The head incorporates a bubble level, and a ¼"-20 threaded mounting point for a monitor arm or other accessories.