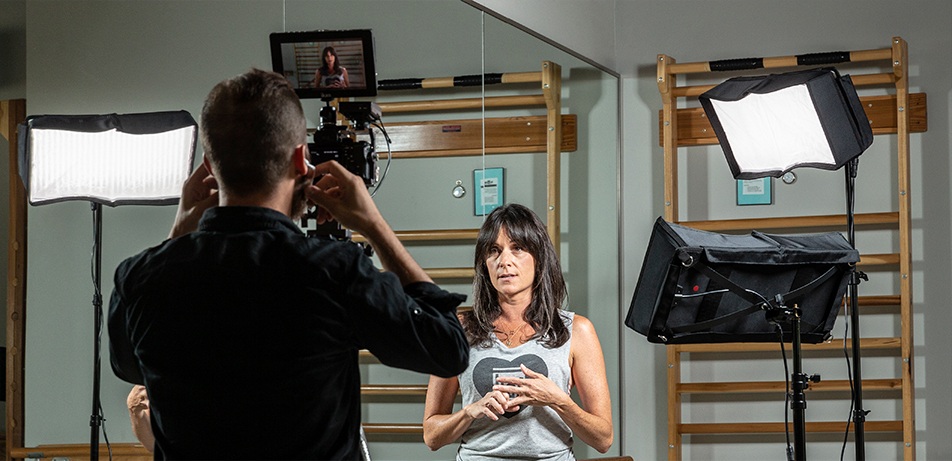 CB8
Ikan's Canvas Bendable Bi-color LED Panel Lights offer a wide variety of lighting options within a compact package for cinematographers. With a high CRI of 95 and a TLCI of 96, the canvas light provides high color fidelity with a consistent brightness between 10-100%. The 120-degree beam angle spreads soft light across the areas in frame. Durability and versatility are key features of this impressive flexible LED panel light. Its size and lightweight body design make it easy to light interviews. In addition, its patent pending X-holder mount design allows for quick setups. With the included 5/8″ pin mount, you can tilt the light to any degree. The Controller box with the 6′ extension cable gives professionals control over the color and brightness. The v-mount battery plate allows the whole light system to run off a pro battery. The fixture is equivalent to 300 watts of soft light and has a maximum power draw of 24 watts at 120VAC. The light also includes a soft box and egg crate. Filmmakers can easily use the CB8 Canvas light's iOS or Android app to control the brightness and color.
Color Rendition
The High CRI and TLCI ensures that professionals get an accurate color output you're getting. The Canvas bi-color light gives you total control of the color from 2800K-6500K.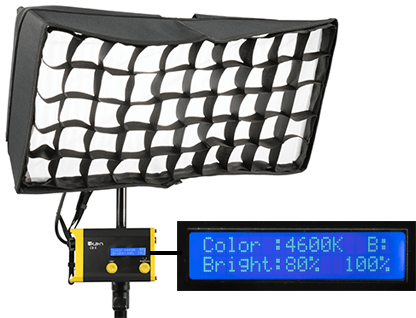 Bendable Fabric LEDs
The Canvas light is a lightweight solution to most lighting problems.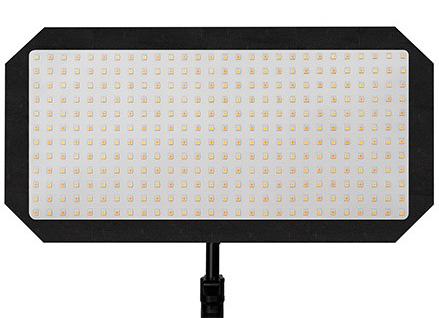 Beam Angle
The wide 120 degree beam angle allows a lot of light to be directed towards the subject. With or without a soft box, the Canvas LED light gives the user the ability to create a soft environment. The included soft box and egg crate allow for soft controlled light.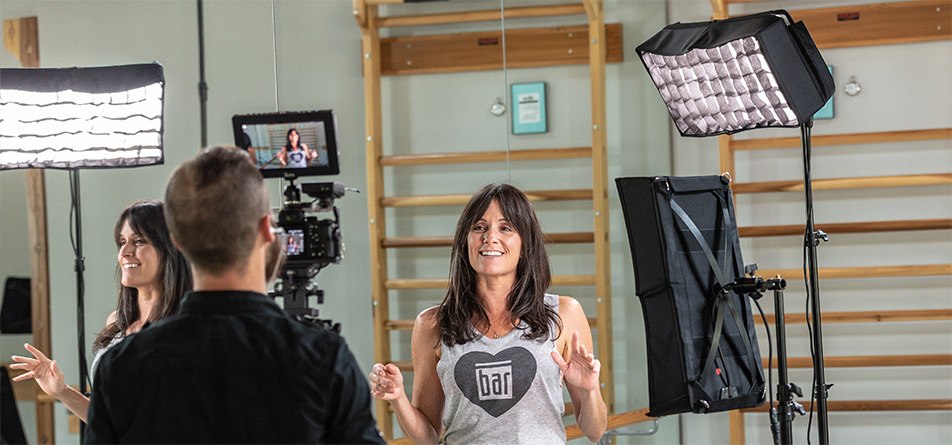 X-Holder & Mounting Pin
The X-Holder mount with a 5/8 receiver is rigid to keep the light fixture in place. The Baby Pin Mount with 90 degree receiver hole allows the professional to mount the light and point it in any direction.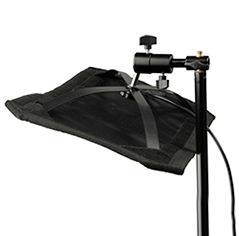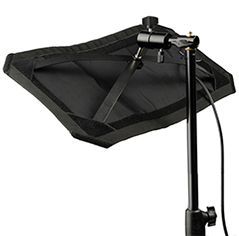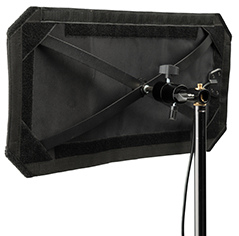 CB8 Controller
The controller gives you complete control over the light to adjust the color and brightness. It includes a 6-foot extension cable.

Power Options
The Canvas CB8 can be powered by V-Mount pro-battery or the convenience of DV batteries. Power accessories are included.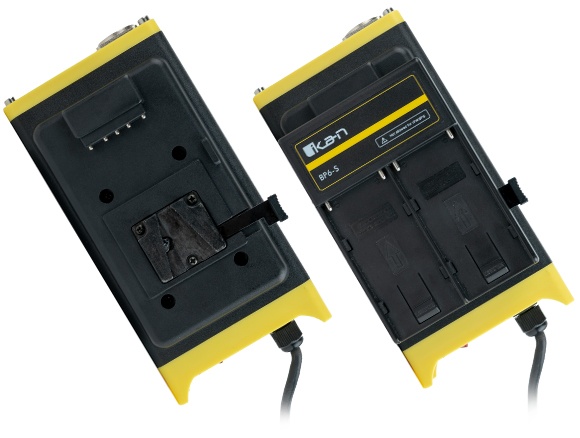 300 Watt Equivalent
The CB8 is equivalent to a 300 watt incandescent soft light and only draws 24W.