ECT100M
Whether you're live in the broadcast studio or an intrepid filmmaker on location, the ECT100M 2-Stage Carbon Fiber Tripod from E-Image has the features professionals need, at a price they can afford. Supporting payloads of up to 220.5lbs, the heavy-duty ECT100M is made of lightweight carbon fiber and has a bowl size of 100mm. This 2-stage tripod with flip-lock levers, a feature that quickly adjusts all three sections at once, can be raised to a maximum height of 59.6″ and lowered to a minimum height of 21.9″. No matter the setting, the ECT100M provides exceptional stability with its extendable mid-level spreader. Quick-release legs allow for even more flexibility to securely adapt to the terrain and then lock the sticks into place, while removable rubber covers for the spiked feet help to protect more delicate work surfaces
Payload
Jib arms, rigged cameras, and other heavy-duty payloads require a robust base, and the E-Image ECT100M certainly delivers by supporting an impressive 220.5lbs.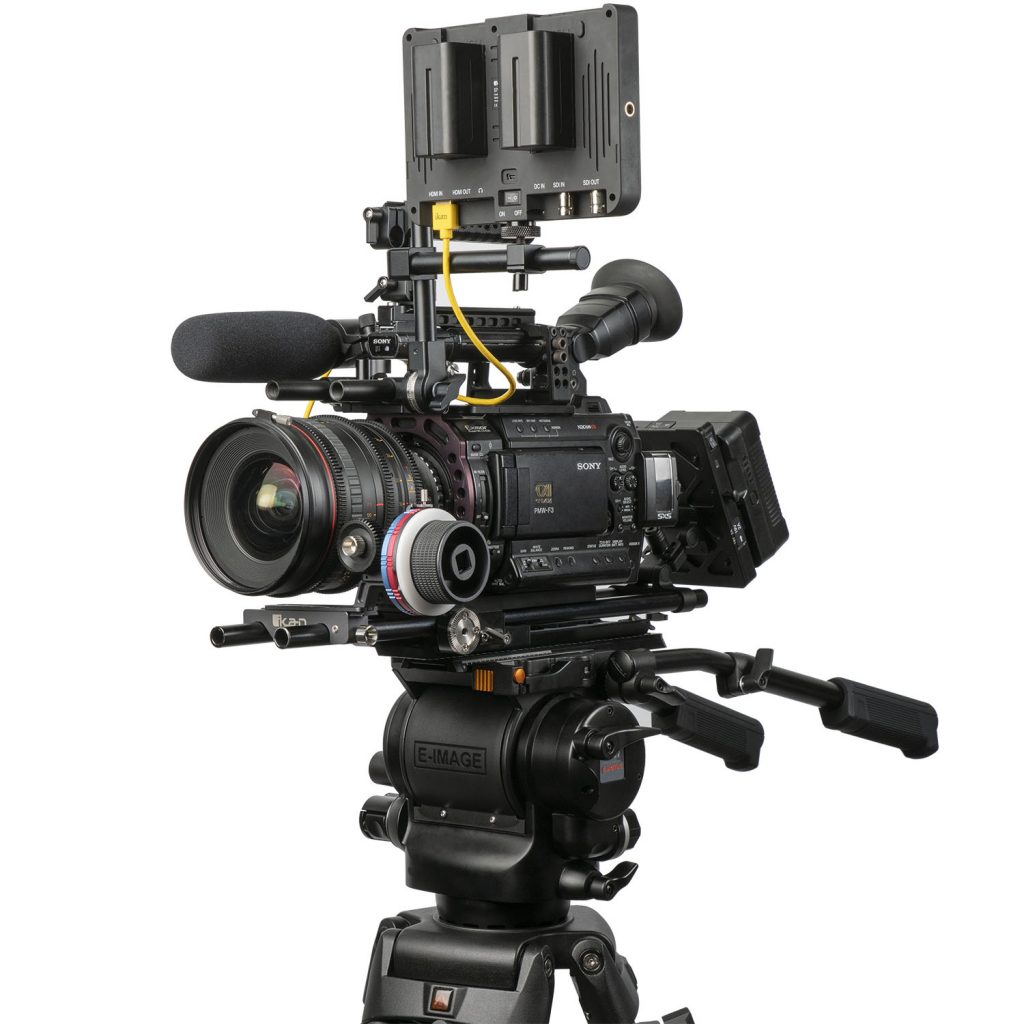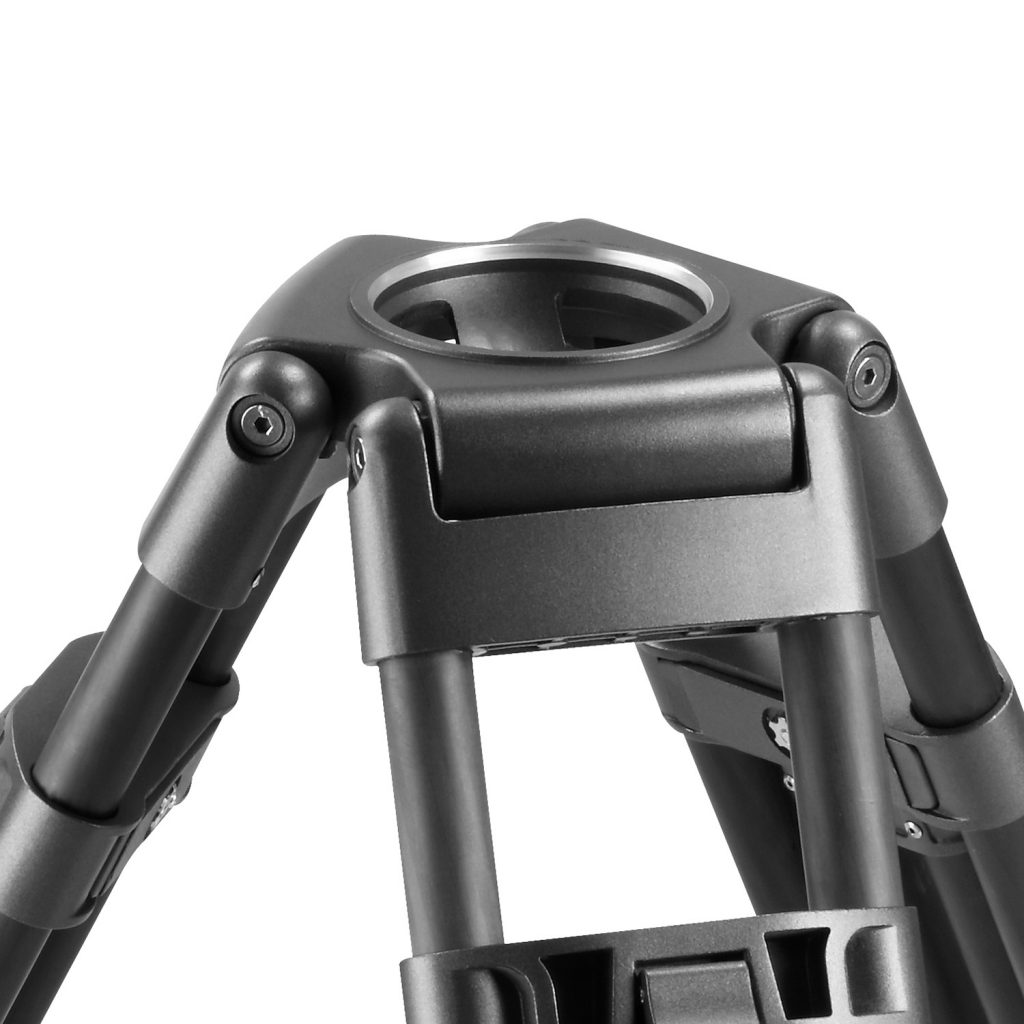 100mm Bowl Size
Think longevity. The ECT100M is compatible with all professional 100mm ball heads. As you upgrade equipment, this workhorse of a tripod will remain your go-to sticks for many years to come.
Carbon Fiber Leg Tubes
The two-stage carbon fiber leg tubes on ECT100M are your quintessential tough guys with a soft side. They'll hold up more than 200lbs of camera equipment without busting, but their lightweight carbon fiber material will save your back from the aches and pains often seen after lugging around weightier aluminum tripods.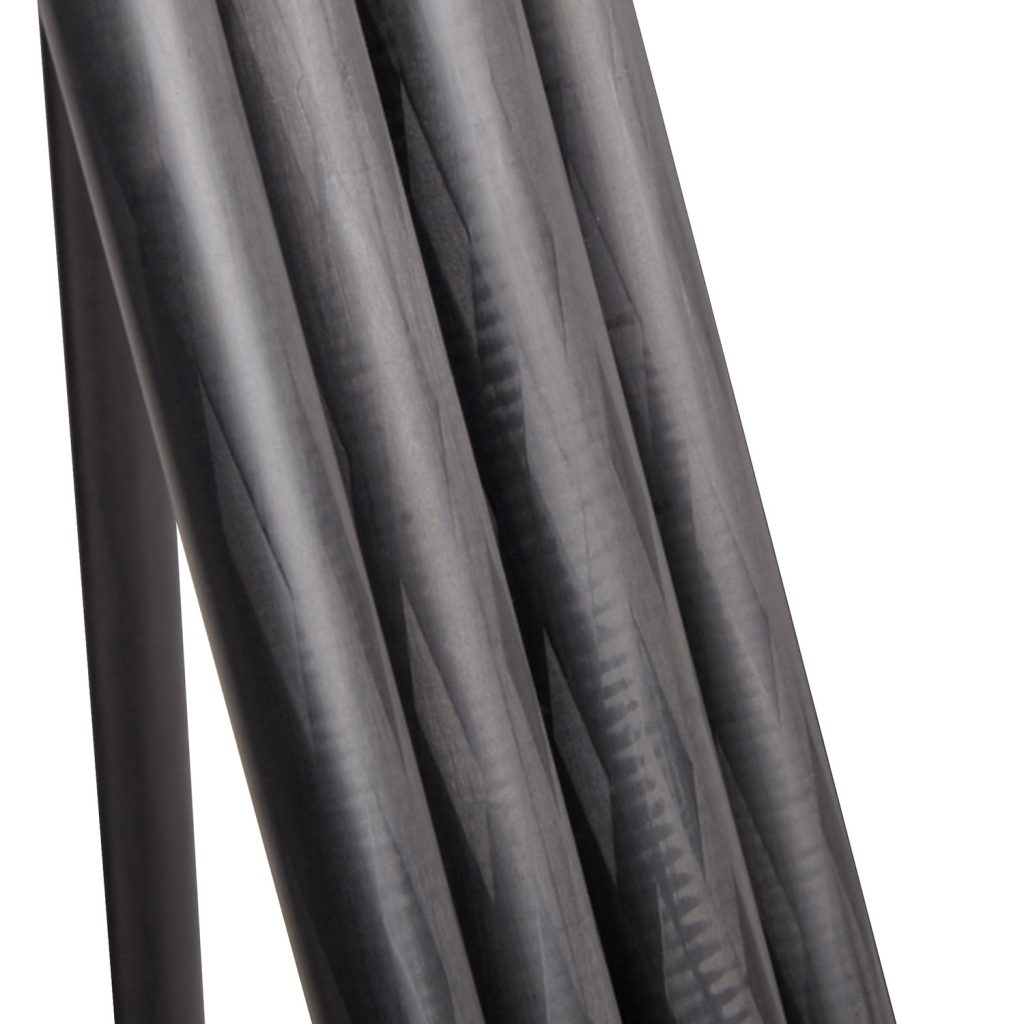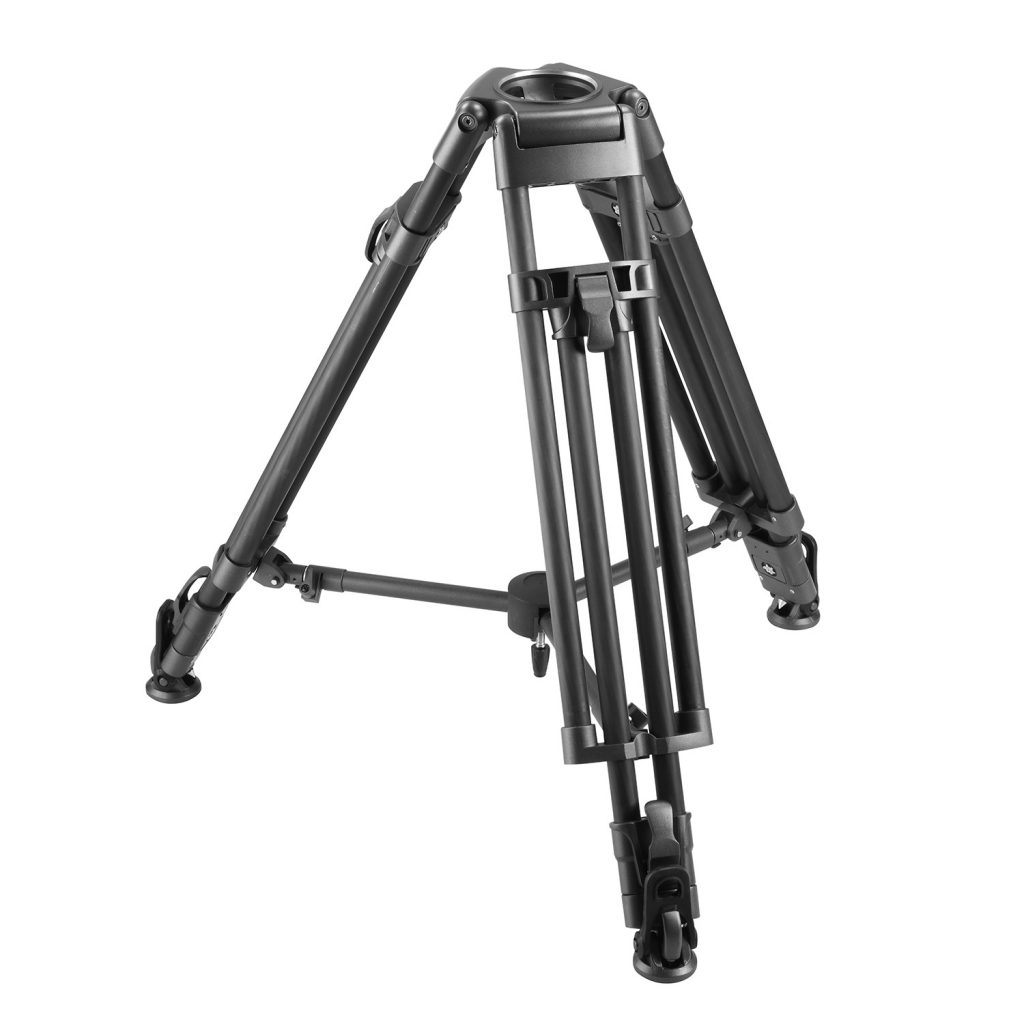 All-Metal Main Body
It's all about strength and durability with the ECT100M, and with an all-metal main body, you'll avoid the accidental nicks and cracks that can sometimes occur with a plastic base.
Extendable/Quick Release Mid-Level Spreader
The extendable mid-level spreader on ECT100M offers a great deal of flexibility in a wide variety of situations. Working on rugged terrain? Activate the quick release feature with a small lever to easily remove one – or all – sections of the spreader and bring balance to the tripod. Tight spaces are also easy to navigate, thanks to a locking knob below the spreader that helps keep the tripod legs closed and steady.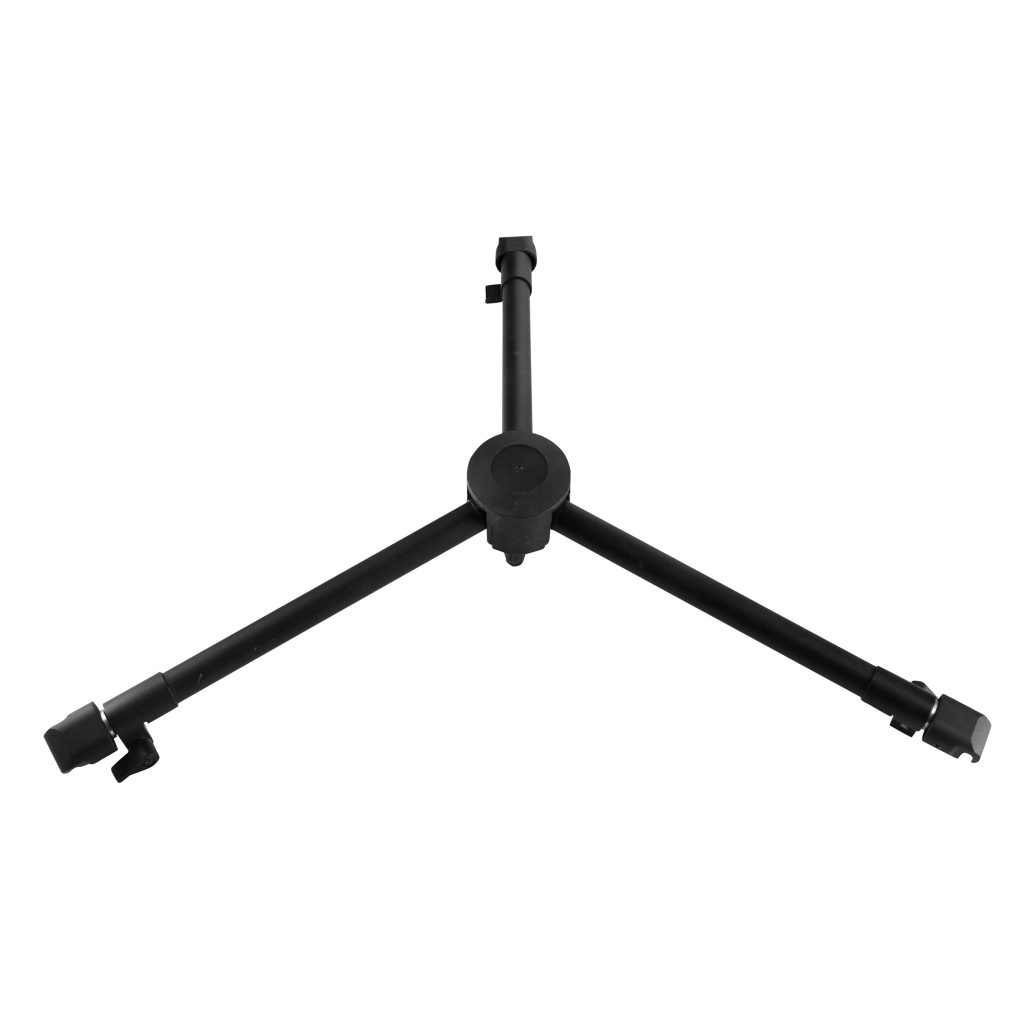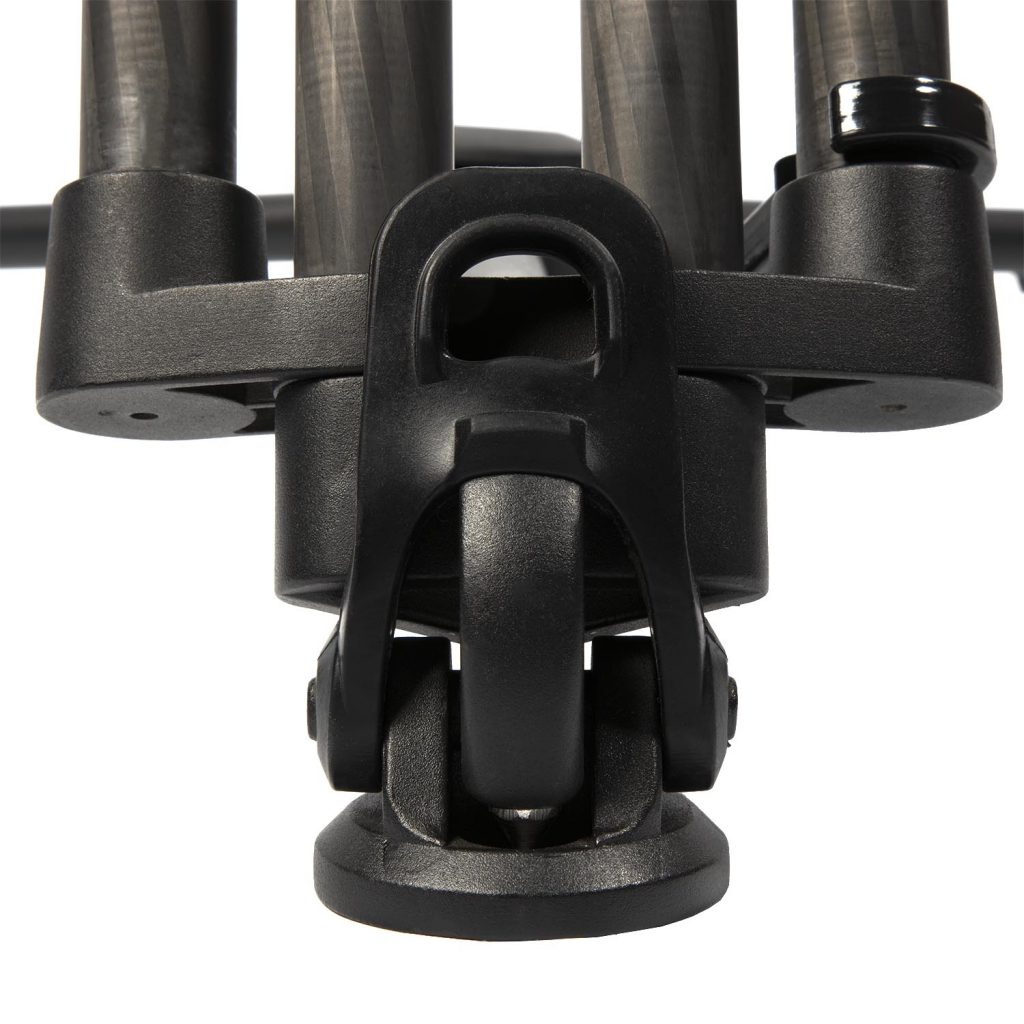 Removable Rubber Feet
When you're shooting indoors, a tripod's spiked feet aren't the best fit for delicate or slick surfaces. Thankfully, the ECT100M comes with removable rubber feet that will protect the floors (and keep you from sliding around) inside, but then pop right back off when you find your way outside again.
Carrying Bag
A significant investment warrants protection and the ECT100M provides that security with its strong and padded nylon fabric carrying case.