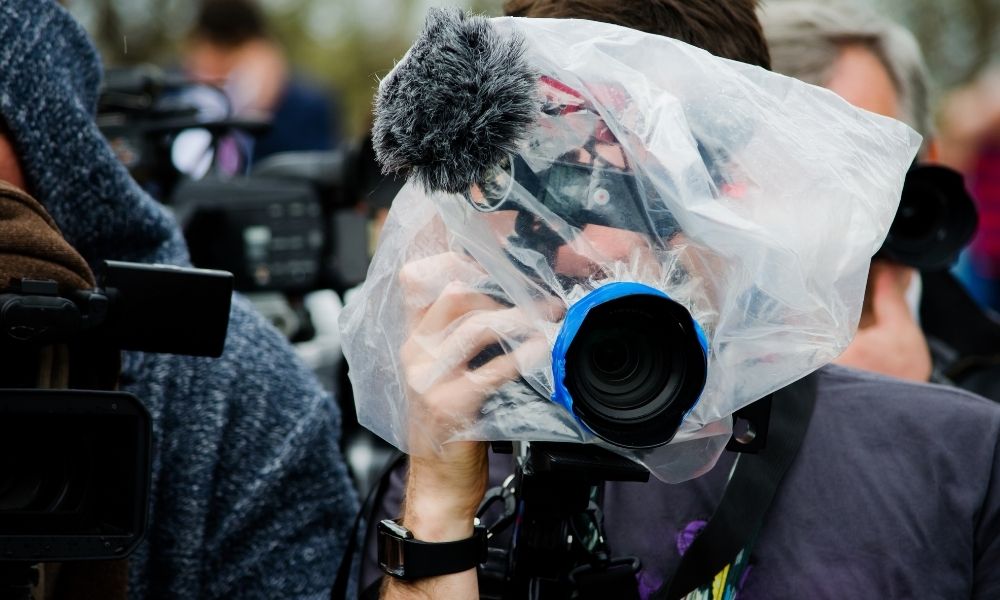 Shooting in the rain isn't always easy, but sometimes a project calls for such conditions. Luckily, though rain can be a nuisance on set, there are ways to keep your shoot on track. If you need the best rainy day filming tips for videographers, start reading the helpful information below.
Strategize Your Angles & Lighting
Getting creative is critical because poor lighting can hinder your shot. You might assume rain shows up clearly on cameras like everything else, but it's not always that easy. To ensure the rain is effectively visible on screen, set up a solid backlight to illuminate the rain as it falls.
Plus, you can weave lighting naturally into your shots if you're shooting in residential or downtown areas. For instance, illumination from vibrant business signs and house lights will help raindrops pop off the screen.
Protect the Hardware
Before arriving to set, obtain proper protection for your camera, lens, and other additional gear that you'll need. After all, when trying to create high-quality content, you need professional videography equipment. However, if you don't protect your gear from rain, you'll find yourself needing a replacement.
Thankfully, you can easily find durable waterproof cases on the market for transporting gear. For example, at Ikan, we carry waterproof pouches for camera filters.
Like the camera itself, filters can easily accrue damage due to the elements. That said, as long as you have the proper protection on set, you can keep hardware functioning successfully.
Inspect Before Returning
From using basic shelter to donning specialized plastic covers, there are various ways to shoot video in the rain without damaging equipment. However, mistakes can happen in the field.
So, after every shoot, inspect your video equipment before returning it to your office or studio. That way, you can ensure no raindrops make their way into your cameras, lens, and other essential equipment during shoots.
Conducting inspections is a crucial rainy day filming tip for videographers because it's so simple yet beneficial. If you find any water on your gear, use a dry cloth to wipe it down and keep it functioning for your next production.