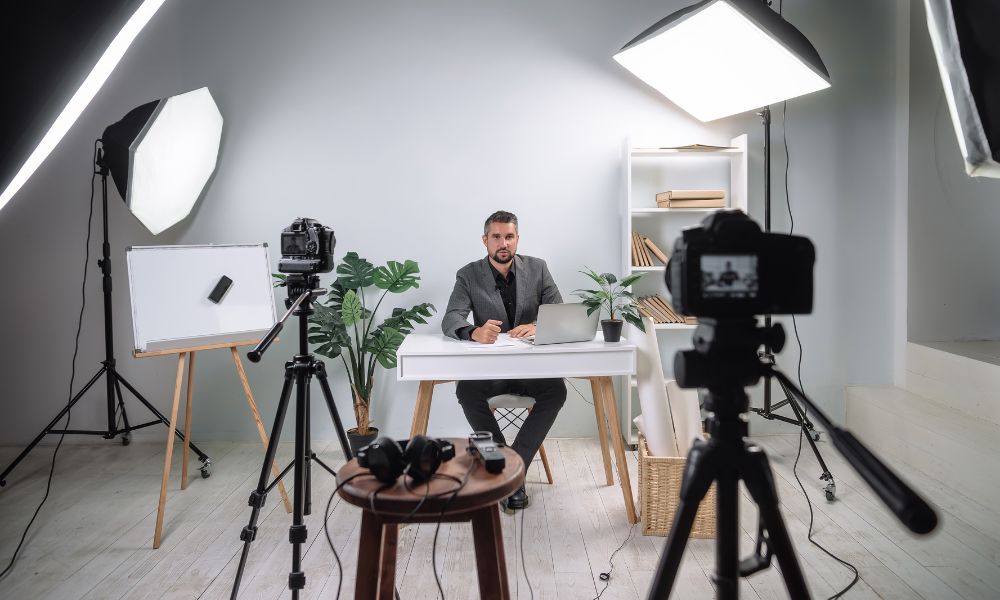 Although many devices allow for video streaming, creating professional video conferencing systems requires additional effort. Luckily, that effort will translate into a more coherent, efficient, and enjoyable experience for everyone involved. Build the best workspace using these tips for creating a professional video conferencing setup.
Don't Wait Until the Last Minute
Although it's not hard to find professional videography equipment for video conferencing, it's not a task you should leave until the last minute. The reason you should get your equipment as soon as possible is that if anything is performing insufficiently, you can make the right adjustments.
Whether you have to quickly troubleshoot and fix the issue or replace the equipment entirely, having time to test and assess your equipment is invaluable. That way, you can ensure your new video conferencing setup is functioning perfectly on the day you install everything.
Update Low-Quality Microphones
Audio is critical for video conferencing because communication is the most important aspect of those meetings, whether meeting with clients or co-workers. If your microphone is causing miscommunications during your video calls, then take the time to upgrade. Thankfully, the right video and audio hardware for conferencing can be found in the same place.
For instance, you can browse professional videography equipment at Ikan to find high-quality cameras for the workplace, but don't neglect professional audio equipment, too. With the right mic, you can keep conferences efficient and transparent.
Create Your Background Carefully
Remember that your hardware isn't the only thing that needs to be professional in your setup—your background should reflect a professional environment, too. Simply put, dirty laundry piled behind you is a distraction you don't want when speaking with other professionals over video calls. Your background doesn't lack decor, but keep it minimal and work-appropriate.
To keep the focus on you when speaking, reduce background clutter and explore your conferencing settings to see if you can blur the background. This isn't a rare feature, so learn how you can implement it during calls to ensure all eyes remain on you when you're speaking. Take advantage of these tips for creating a professional video conferencing setup so you can successfully communicate at all times.