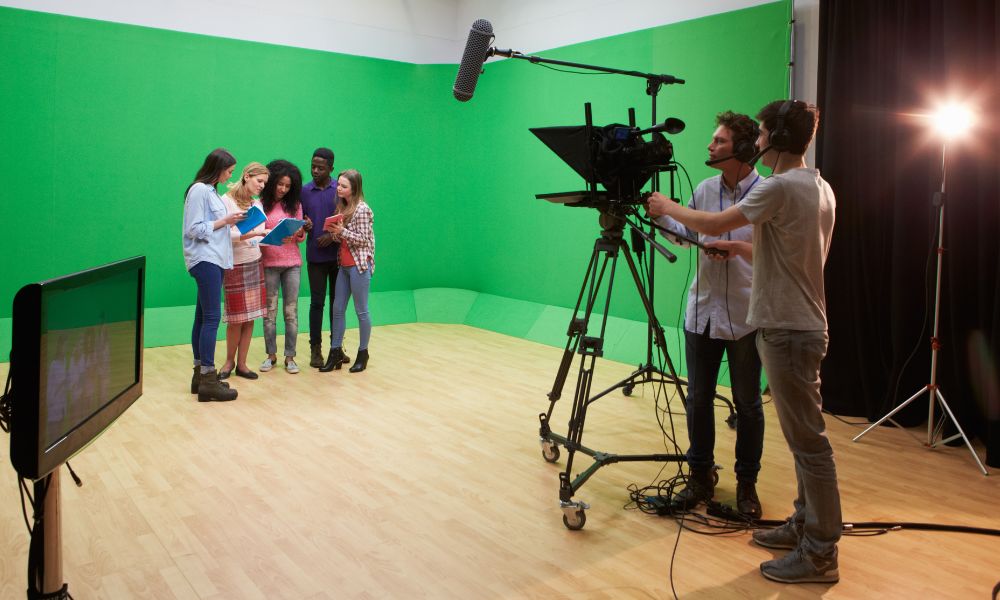 Whether teaching in-person or virtual classes, the lighting you provide influences your learning environment. It affects visual clarity, concentration, atmosphere, comfort, and motivation. Harsh, bright lighting gets people awake, but soft, warm lighting makes your learning space more homey and relaxed. In a virtual learning environment, the lighting you use also affects the quality of your lesson stream and production.
DMX lights, also known as digital multiplex signal lights, give you user control over your lighting and production setup from a remote or controller board. They are the perfect lights for live recordings, allowing you to easily monitor, switch, and control your lighting without running back and forth.
Here are three DMX lighting setups for use in virtual classrooms and how to make the most of a DMX lighting system.
1. Minimalistic Setup: Simple Lighting and Control Boards
Conducting a virtual class isn't easy, especially for educators with limited technological experience. Creating a basic setup with minimal moving parts allows you to enhance your online class lighting without adding more technological complications.
There are two main lighting mounts fit for illuminating an online teaching set—drop ceiling lights and free-standing lights. Ceiling-mounted DMX lighting allows you to keep your floor space clear, giving you plenty of space to move around while you teach. Free-standing lights give you great front-facing and flexible lighting, allowing you to switch up your setup depending on your lesson plans.
Choose one of these lighting mount options paired with a DMX controller—which allows you to change colors and intensity from a distance. This gives you a setup that provides simple yet quality lighting production.
2. Streamlined Setup: Multiple Lighting and DMX Control Programs
A slightly more advanced setup involves multiple lighting options, expanding your possibilities. It generates lots of lighting solutions to illuminate and focus on yourself, whiteboards or chalkboards, and any other displays you need for your lessons, like a lab setup.
Connecting the lights to a DMX controller or digital program allows you to easily control the lights' settings and operation during your class. It streamlines your recording, lessons, and production, giving you a one-stop shop control panel. For lessons involving physical demonstrations, equipping multiple lights gives you the flexibility and functionality to enhance your recorded class.
3. Production-Savvy Setup: Three-Point Setup and Green Screens
Get real savvy with a classic three-point DMX lighting setup and green screens. Three-point lighting involves placing a key light, fill light, and backlight to properly illuminate your subject. Green screens allow you to insert your class presentations behind you, recreating the experience of you talking in front of a whiteboard or projector in a physical classroom. With DMX lighting, you can manage your entire production setup with a control board, making your savvy setup easy to operate.
These three DMX lighting setups for use in virtual classrooms give lots of different ways to expand your online classes. They ensure your recorded content is clear and high quality to give your students a beneficial virtual learning experience. Upgrade your virtual classroom production set with DMX lights from Ikan and try one of these three lighting setups to further enhance your classes.