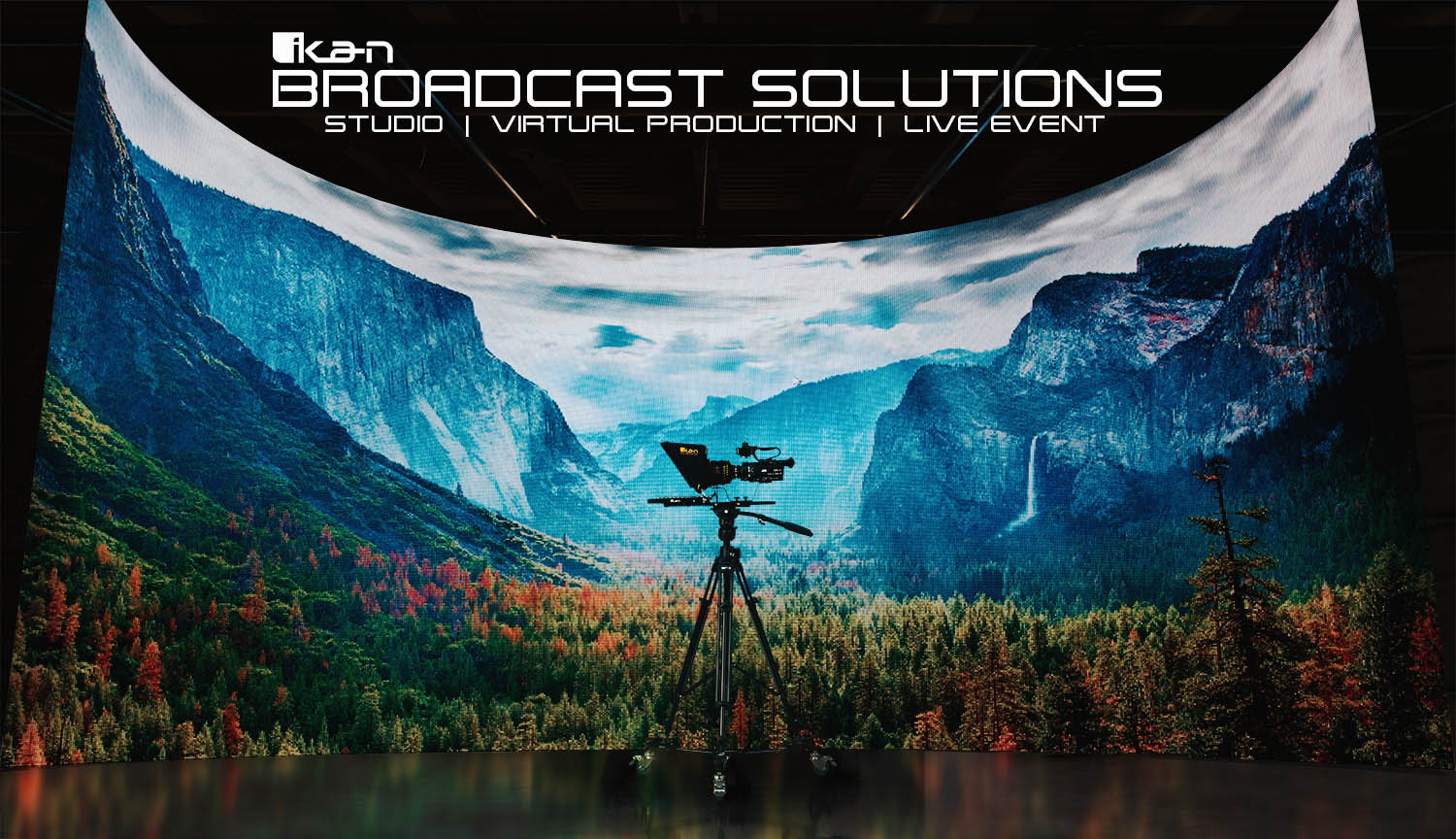 TURNKEY BROADCAST SOLUTION
Ikan's Turnkey Broadcast Solutions include everything you need for your professional camera setup. This solution consists of a 12″ teleprompter, pedestal, and dolly. All of our systems have been tested internally for payload compatibility. After mounting the full 12″ teleprompter system, the remaining payload capacity can accommodate camera setups up to 9.7 lbs. This solution includes carryings bags for the pedestal, fluid head, & dolly.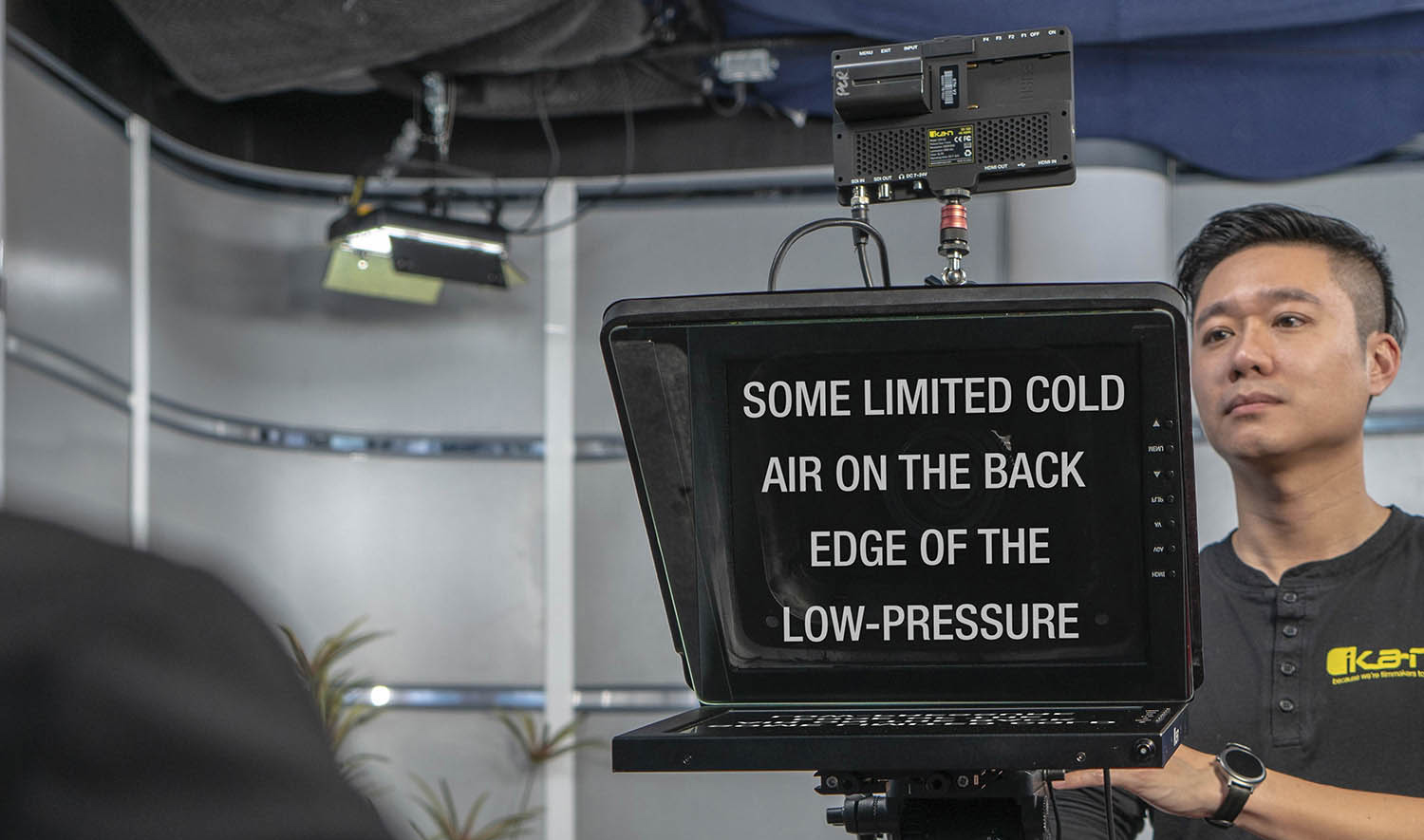 12-INCH TELEPROMPTER SYSTEM
Ikan's 4th generation professional teleprompter series is designed for a quick and easy setup to work efficiently in outside broadcast applications or professional studios.  The lightweight aluminum teleprompter has multiple 3/8-16″ and 1/4-20″ threads for mounting to the pedestal. The teleprompter monitor includes HDMI, VGA, and Composite (BNC) Inputs.
EXTREME CLARITY
The high-quality 70/30 made-in-America teleprompter glass provides the perfect balance of reflection and pass-through without distorting the image. With 1000 nits the prompting image will always be crisp and visible whether you're under the sun or studio lighting.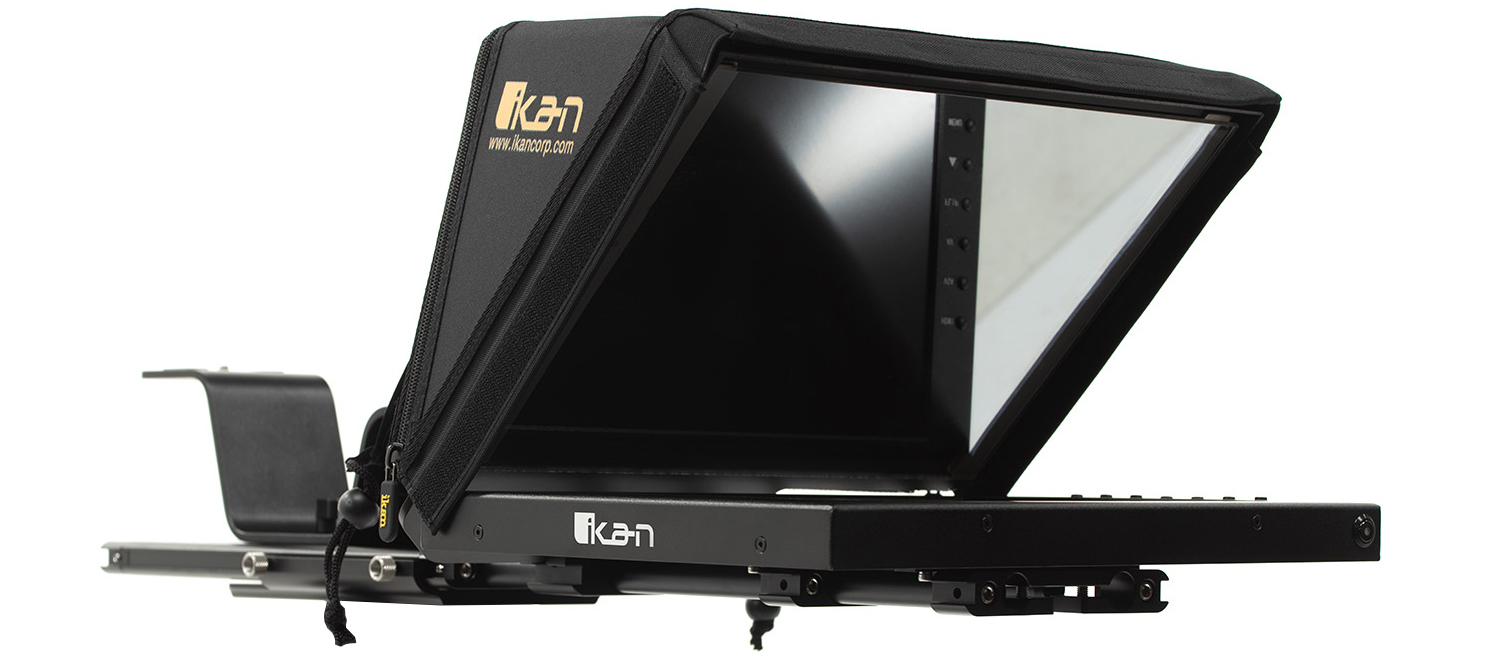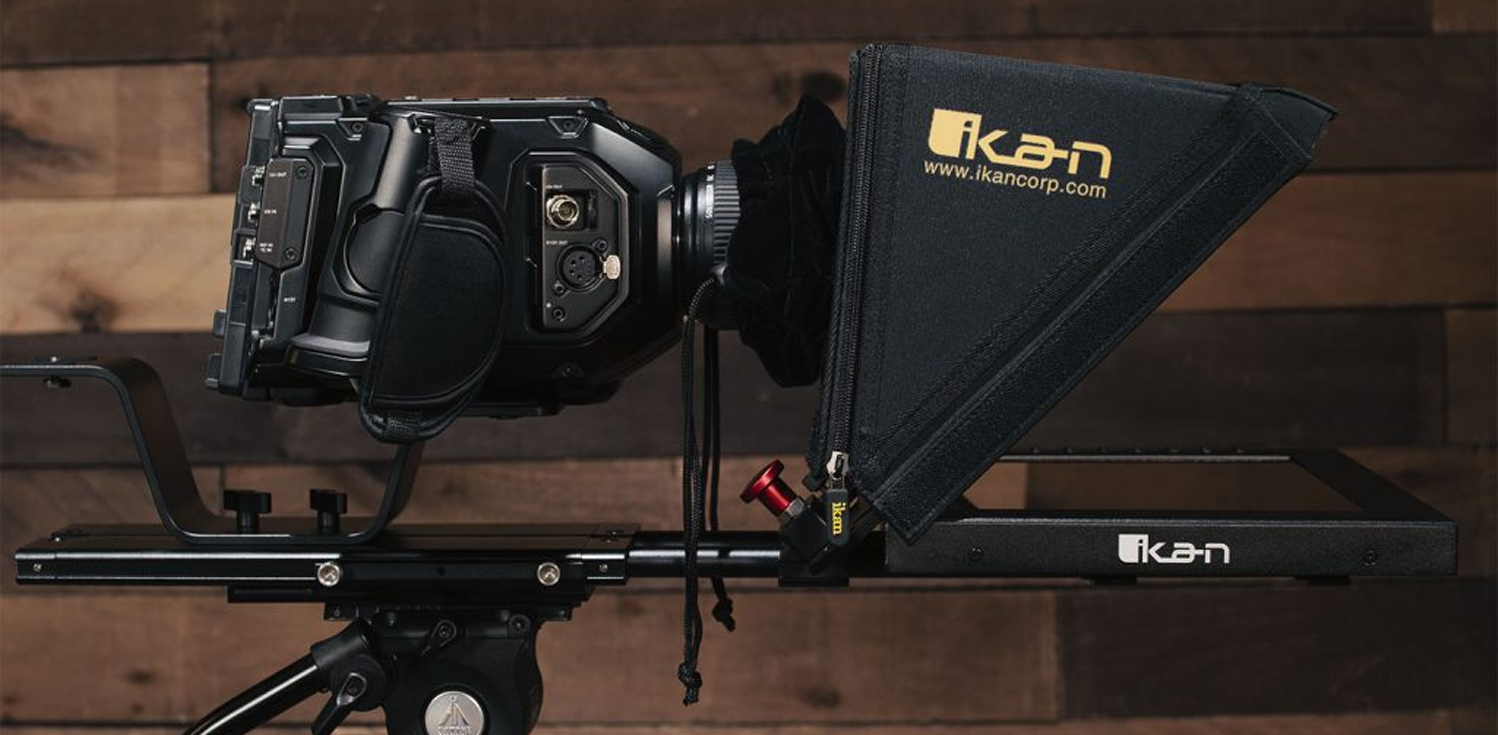 LARGE RANGE OF CAMERA COMPATIBILITY
Our professional line of teleprompters includes a dual-sided riser that allows for different size cameras from DSLRs to mirrorless cameras to camcorders.
EASY BALANCING
The teleprompter base has a sliding plate that allows you to balance on your tripod without the hassle of having to remove the whole teleprompter to find the ideal balance.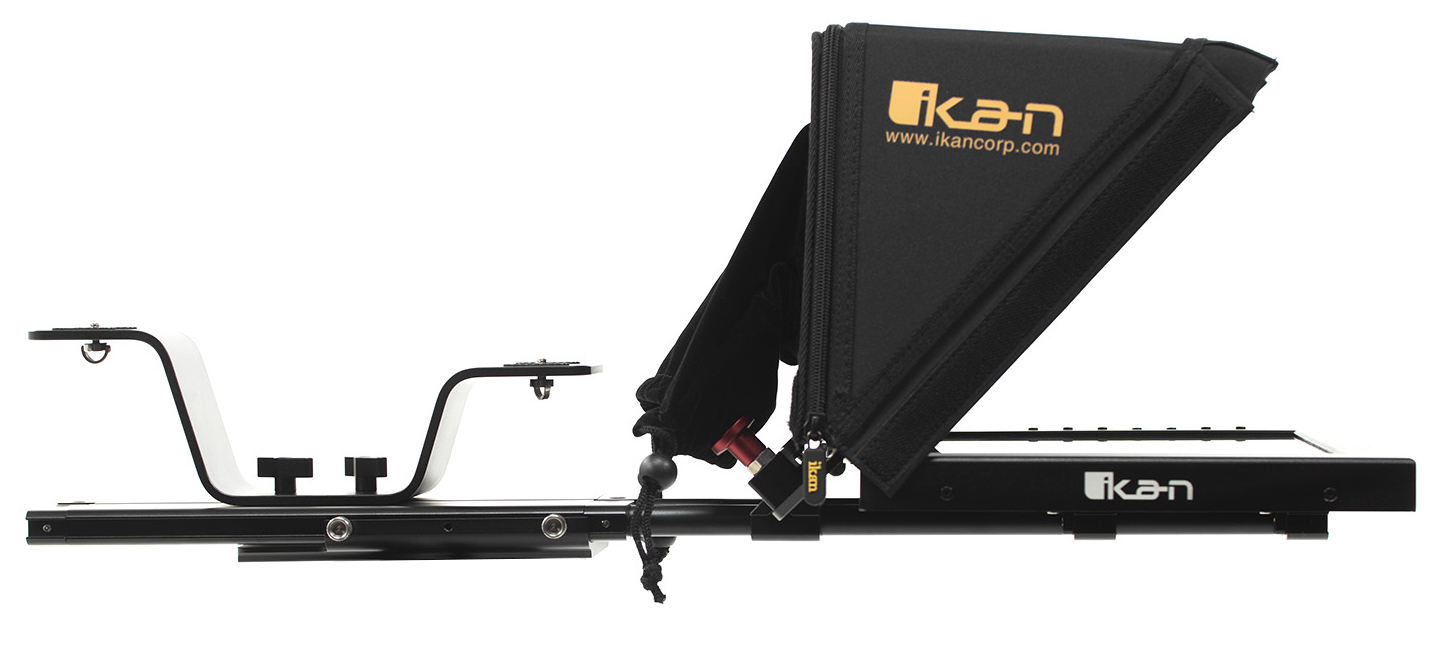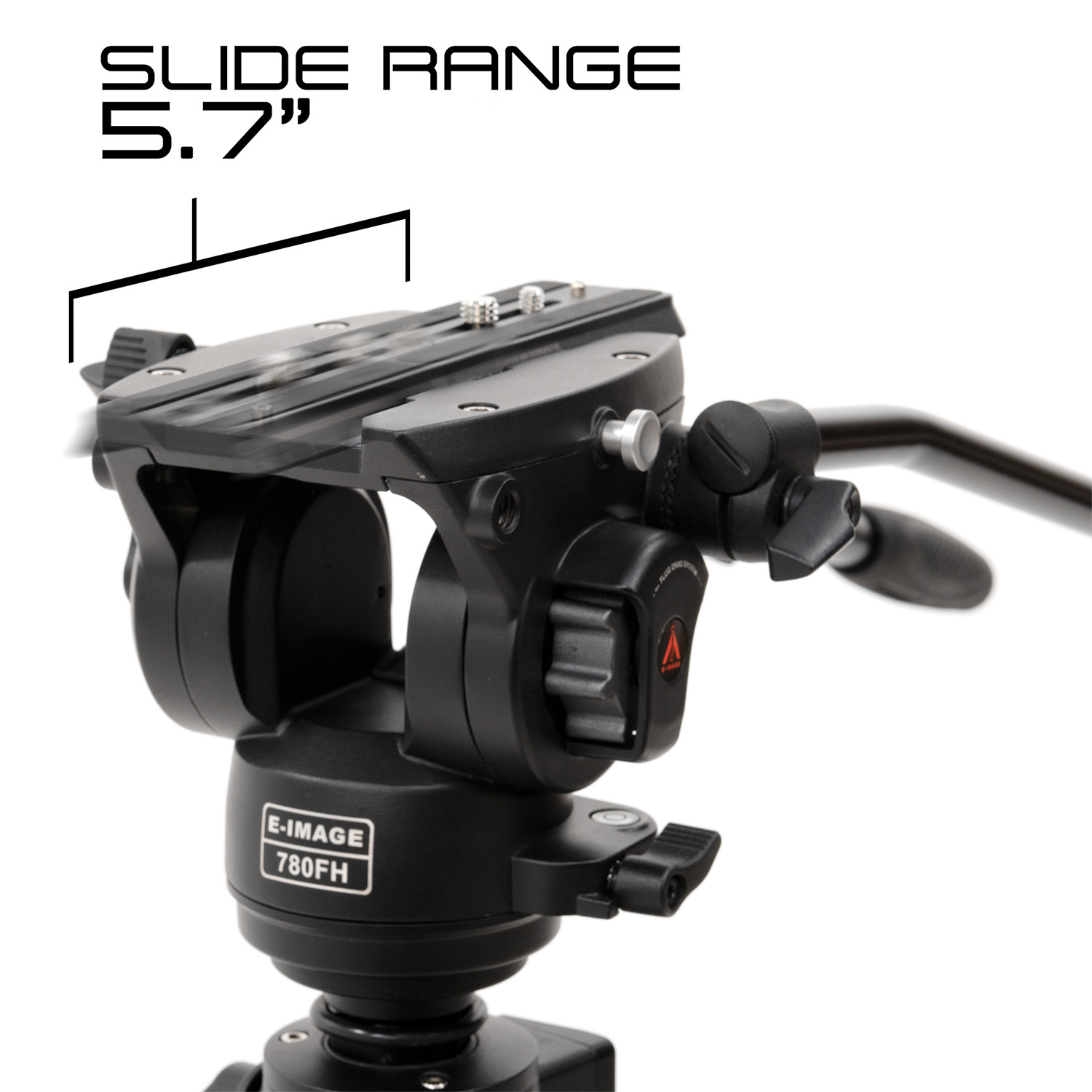 SLIDE RANGE
The tripod plate mounts the teleprompter system to the fluid head and provides an extra 5.7 inches of sliding range to balance your entire teleprompter and camera setup.
PAN & TILT DRAG | COUNTERBALANCE
The fluid head features adjustable variable pan & tilt drag and fixed counterbalance. The counterbalance itself can support up to 13.2 lbs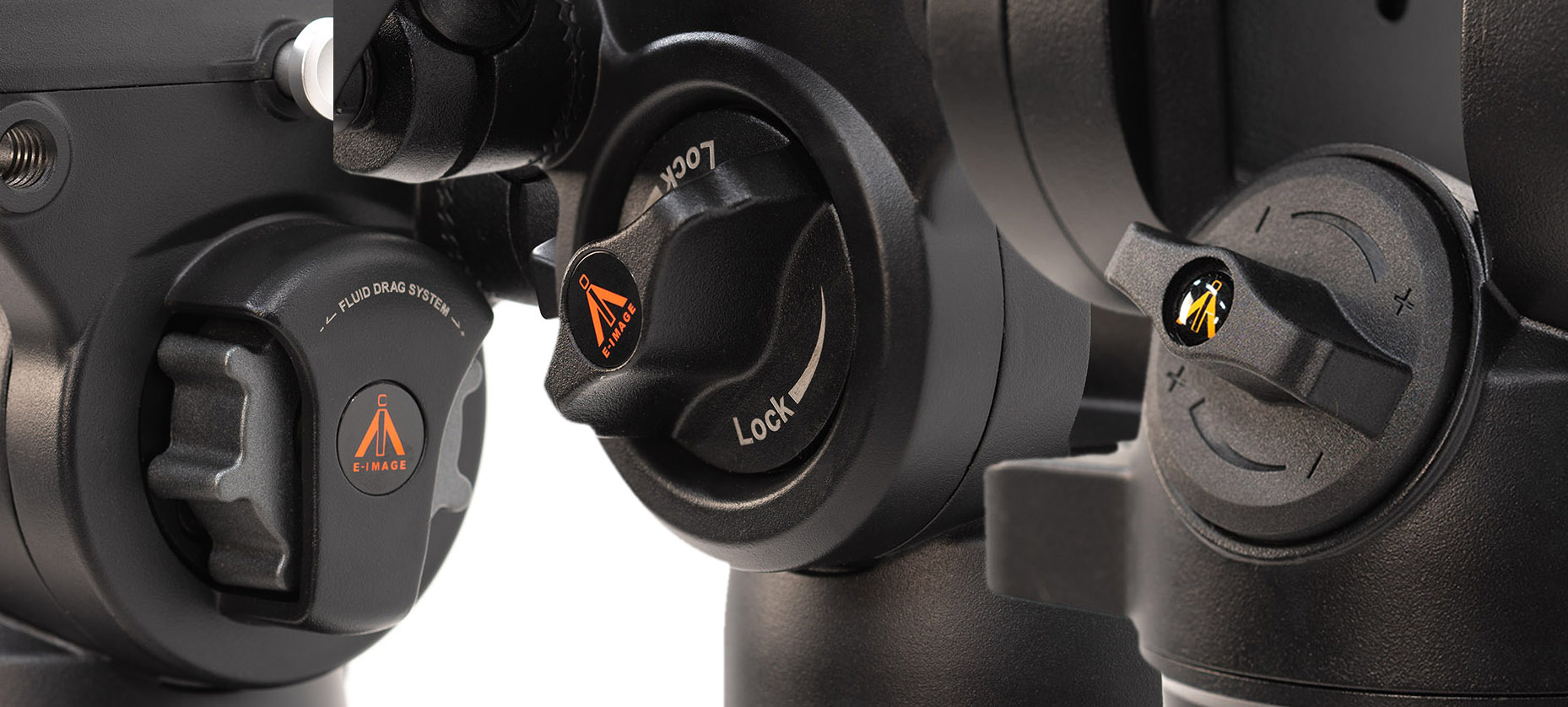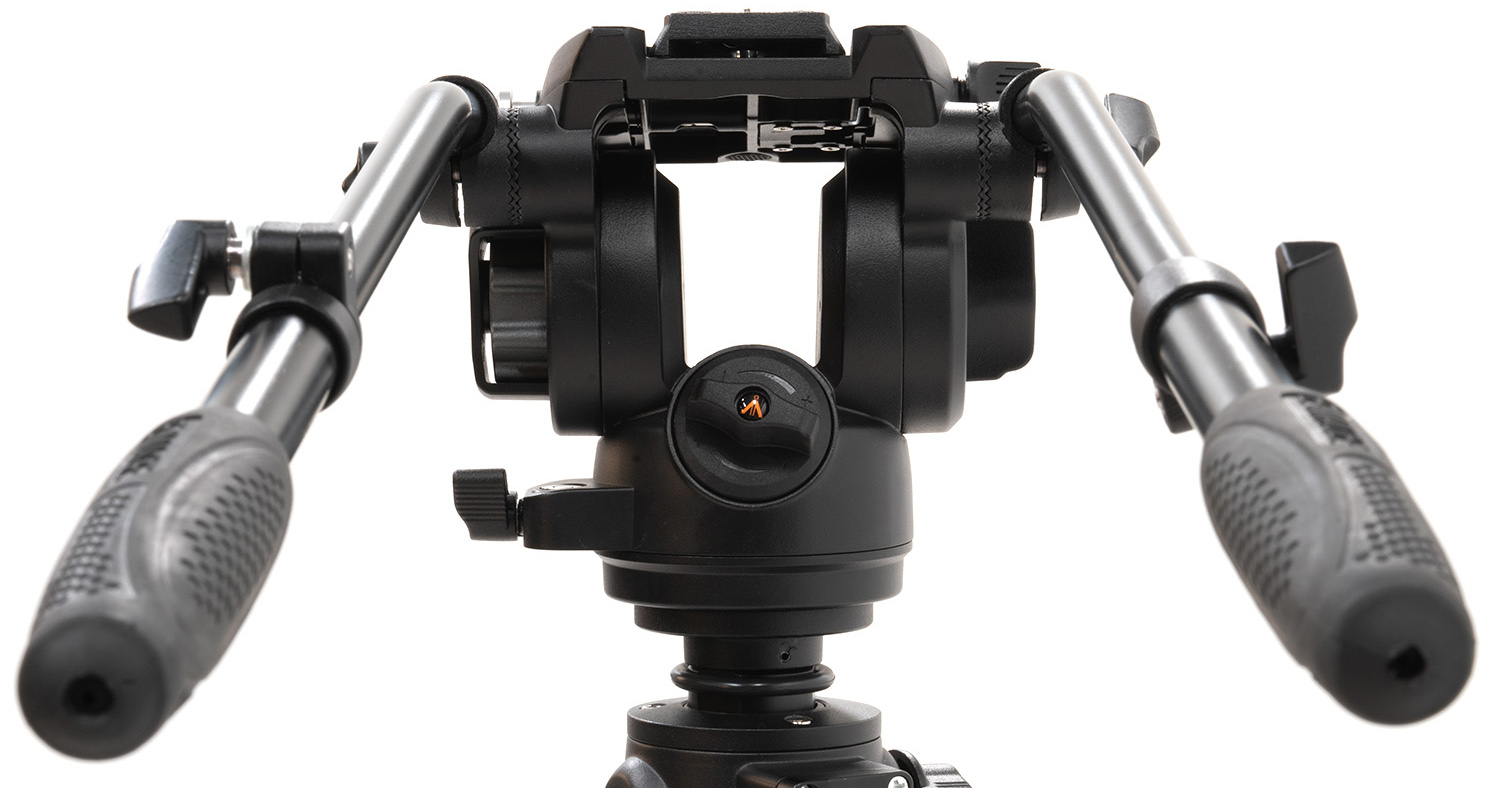 DUAL PANHANDLES
The dual panhandles allow you to maintain firm control on your shots. These panhandles also work perfectly for mounting zoom, focus, and iris controls. The length range for each panhandle is 15″ to 23.4″
GEARED CENTER COLUMN
The geared center column of the tripod can extend 19.75″ and lock in place for high-angle shots. With the tripod-mounted onto the dolly, this pedestal system has a height range of 43.9″ to 106.9″.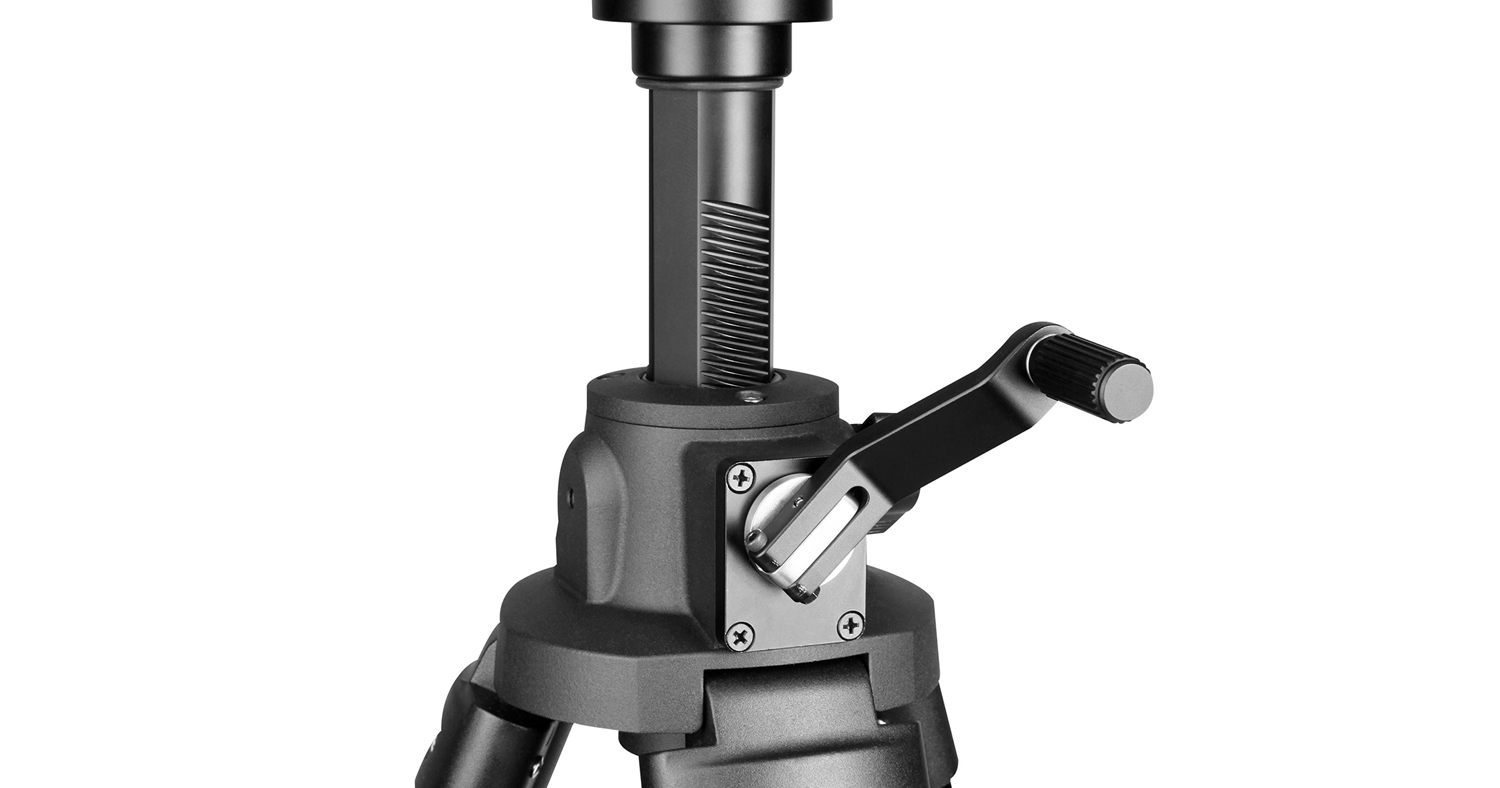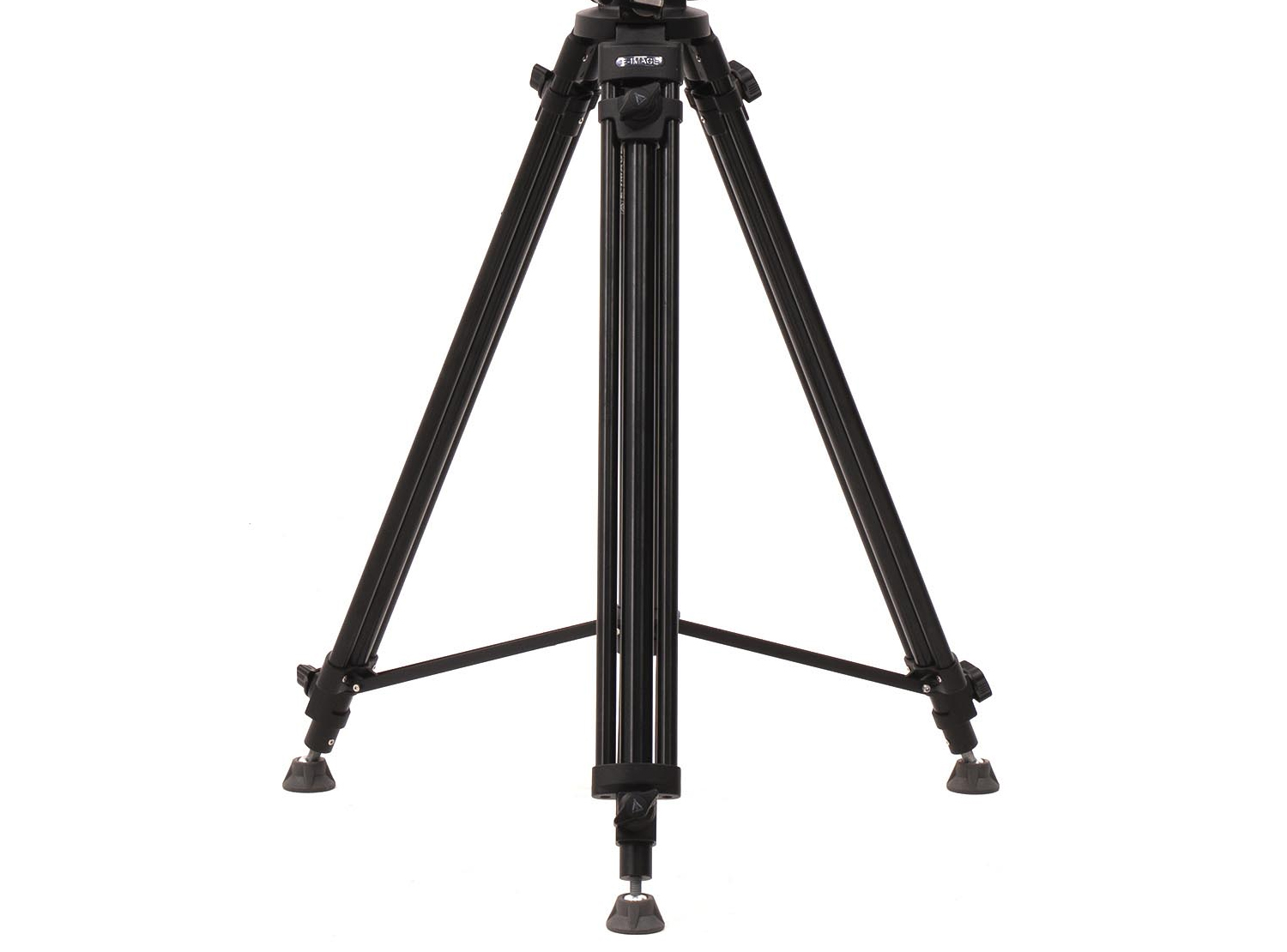 ALUMINUM LEGS
The pedestal features aluminum legs for each section.
HEAVY-DUTY DOLLY
The dolly supports up to 88.2 lbs and is ideal for moving tripods along a flat surface for quick repositioning between shots. The adjustable rubber foot mounts provide a quick and easy setup. This dolly is perfect for both studio and on-location use where support for heavy setups is a requirement.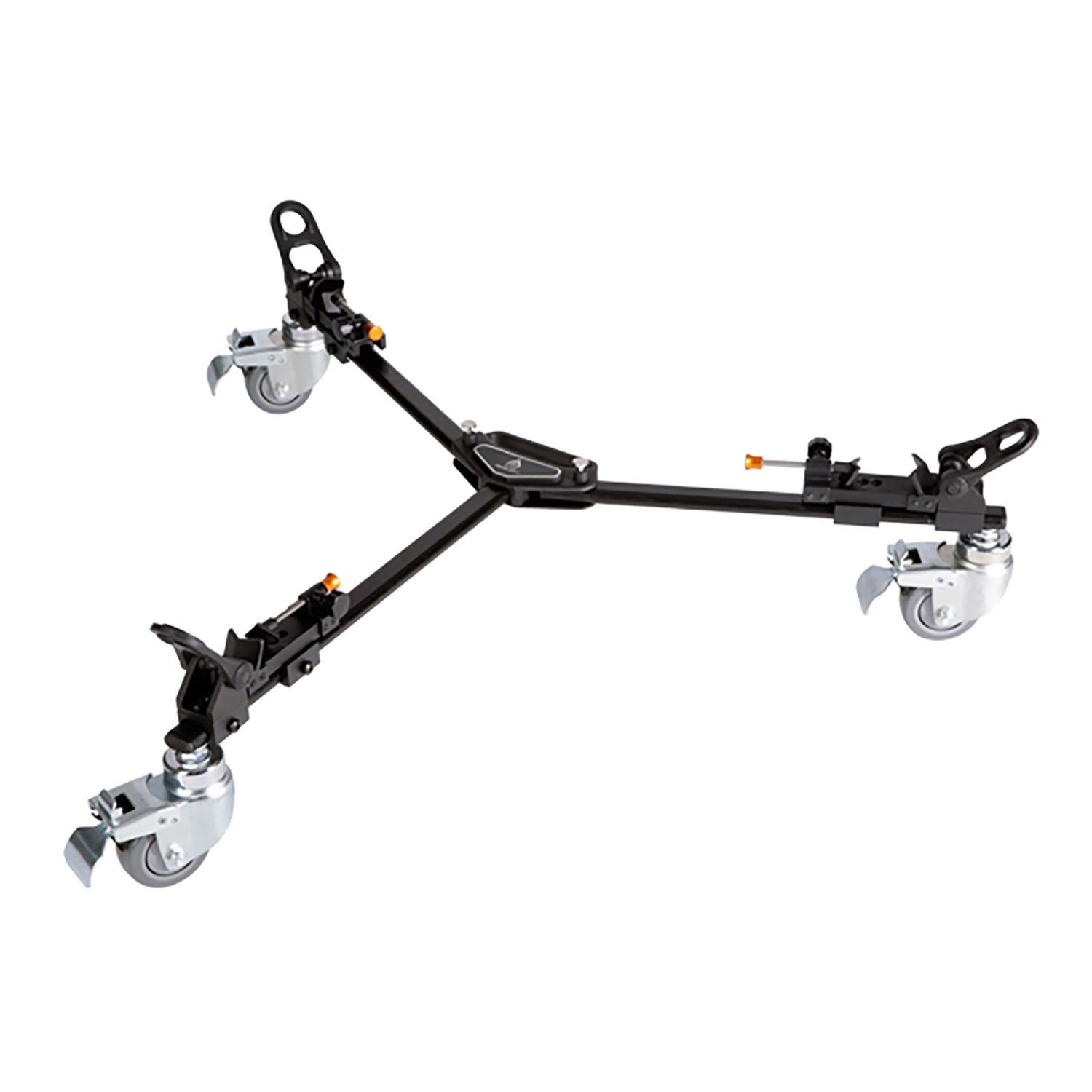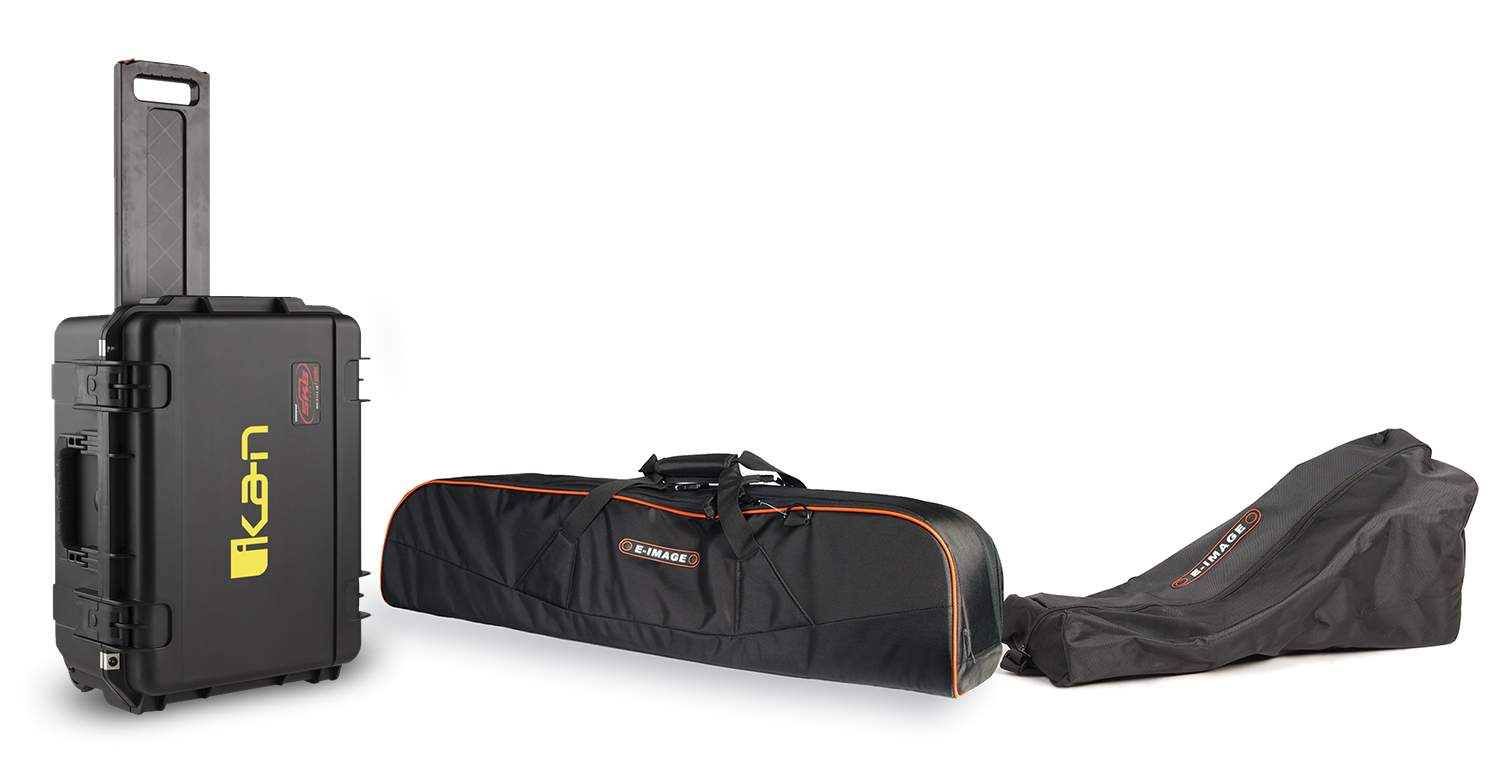 SHIPS IN HARD CASE | REUSABLE FOAM
The professional teleprompter is shipped in reusable custom-cut foam which will help keep the kit safe and organized when you set it up or break it down. The custom-cut foam perfectly fits the included SKB Waterproof Hard Case.