Comica CVM-VM10II-B
The CVM-VM10II-B from Comica is a compact on-camera microphone that features a cardioid condenser mic for capturing audio recordings using a smartphone or DSLR. The lightweight microphone works best when used with a video camera for applications such as events, interviews, concerts and more.
Cardioid Polar Pattern
The most common unidirectional pattern is cardioid. It is most sensitive to sounds coming from in front of the mic and least sensitive directly behind the mic. A cardioid mic has a useful pickup angle of 131 degrees, so it can accommodate one or two singers and is forgiving enough to still pick up a vocalist with a wandering mic technique. The cardioid pattern offers very good feedback rejection.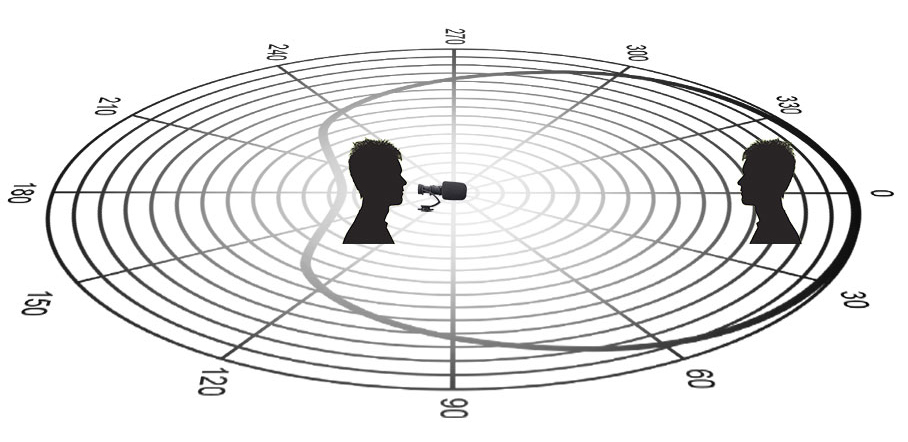 Includes Windmuff and Windshield
The CVM-VM10II-B includes a high-quality synthetic fur cover that fits snugly over the microphone housing and provides an additional 25 dB of wind noise reduction.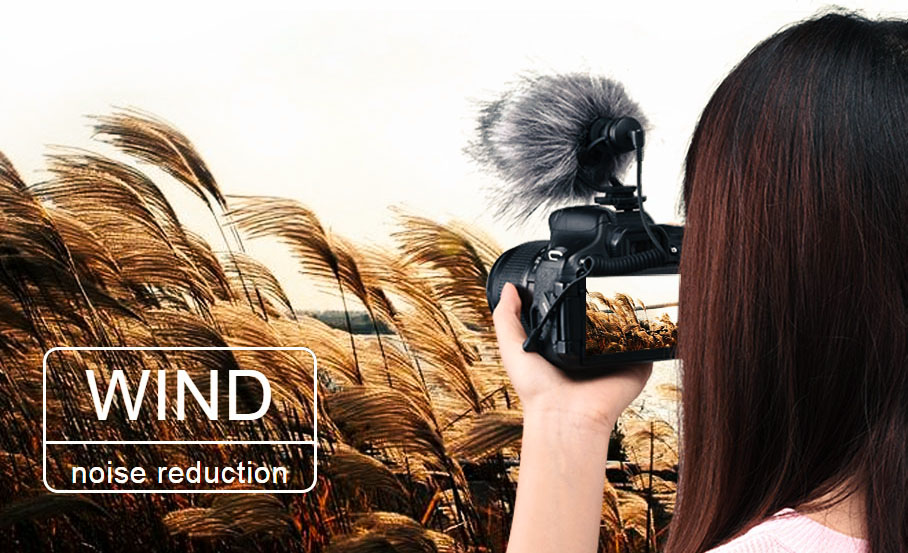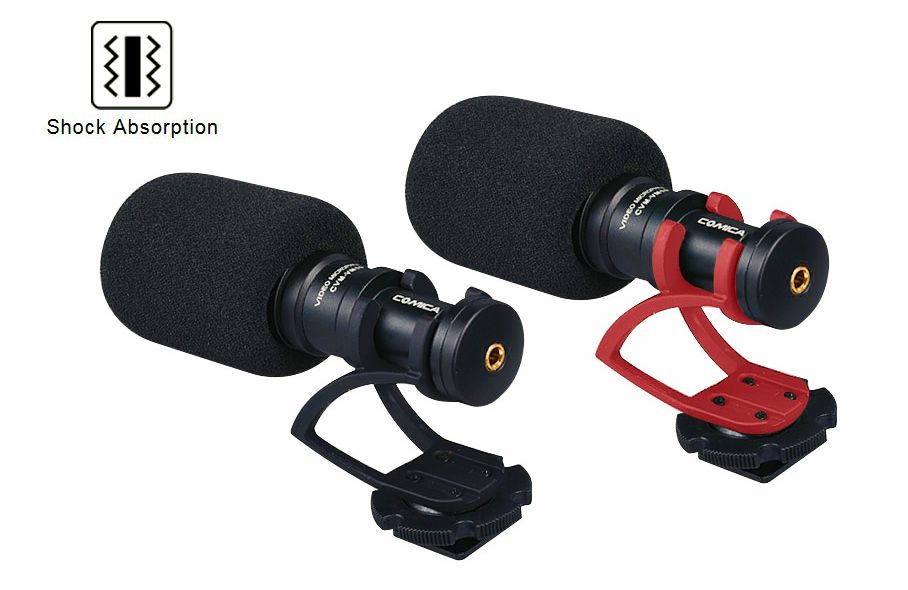 Professional Shock Absorber
Featuring a suspension structure composed of a hard-wearing thermoplastic, it is far more effective at minimizing unwanted vibrations, handling and cable-borne noise than traditional elastic suspensions. Virtually indestructible, the shock absorber will never sag, snap, wear out or require rethreading to maintain its effectiveness.
Full Aluminum Housing
The microphone body is made from aluminum, giving it a high level of RF rejection, and is finished in Comica's high-grade ceramic anti-glare black coating.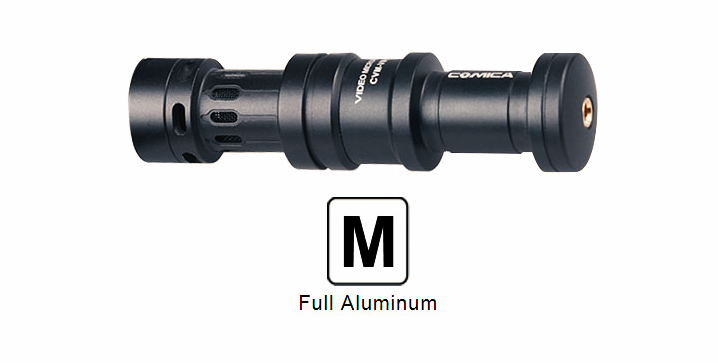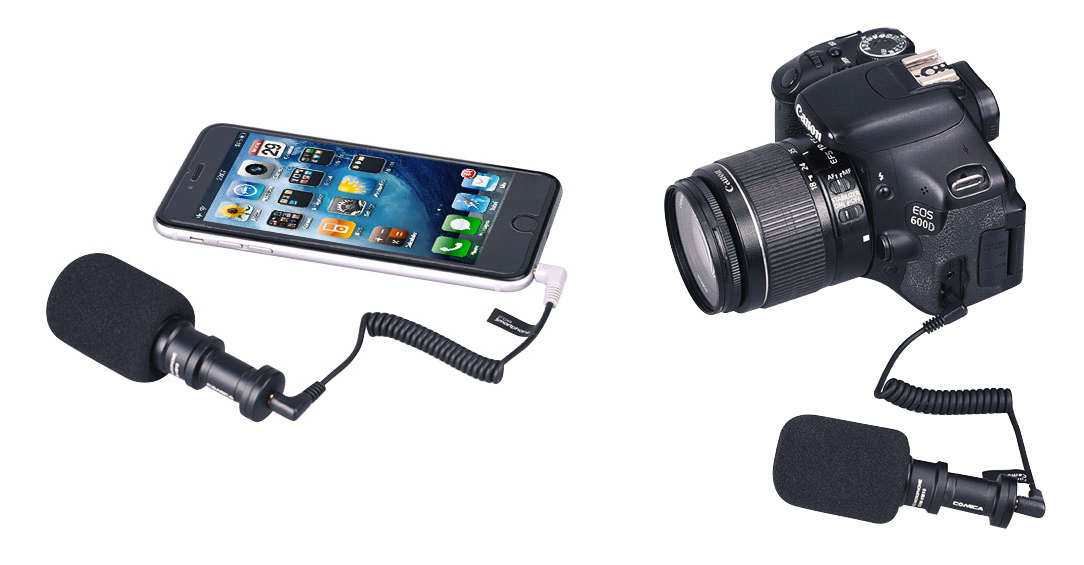 Compatible with Smartphones and DSLRs
The CVM-VM10II-B is compatible with camcorders, audio recorders with 3.5mm TRS  mini-jack, tablets or Mac computers.
Power Driven by Video Device
The mic is powered by camera plug-in power (min. 3V) so no battery is required.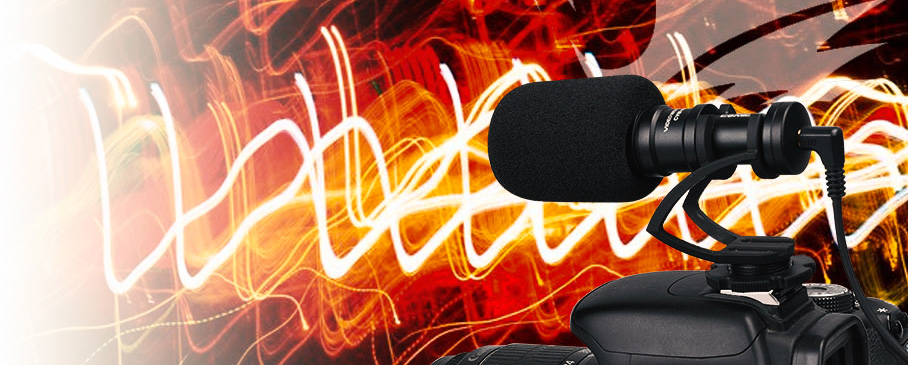 1. A camera cage is required for mounting a GoPro camera
2. When the Mic is connected to the Iphone 7 other iPhones with a Lightning port, you will need to connect it with the original adapter cable.