SB-24
The SB-24 softbox is a light modifier that attaches to the clips on the Helia HF150 and Stryder SFB150 to diffuse the light. This helps minimize harsh shadows offering a more natural look.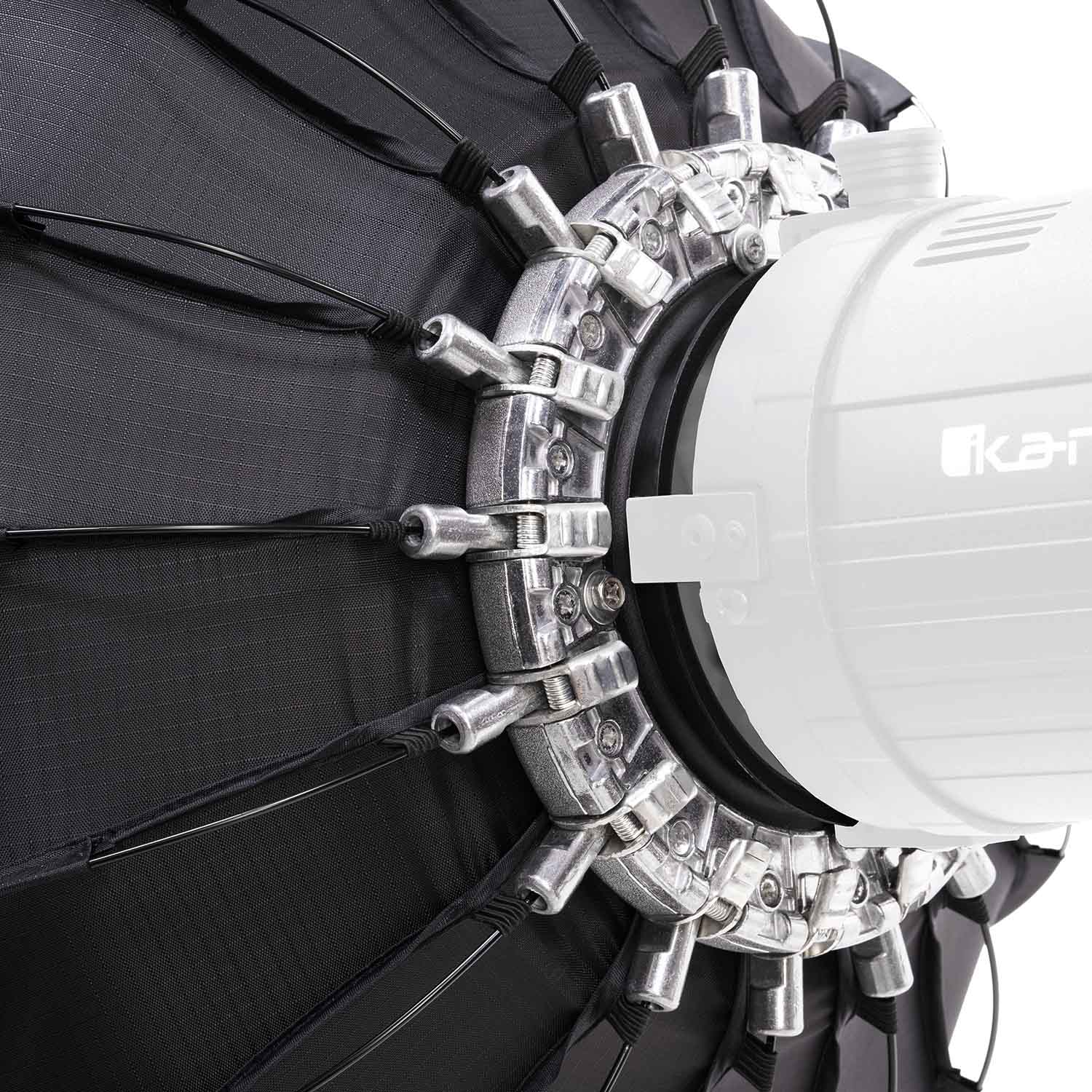 Quick Open and Release
Open the softbox by simply pulling the tension rods and locking them into place. Easily close the soft box with the release levers.
Inner and Outer Diffusers
Inside the softbox is a reflective layer with removable inner and outer diffusers. The inner layer can be clipped to the elastic attachments, while the outer diffuser attaches to the velcro.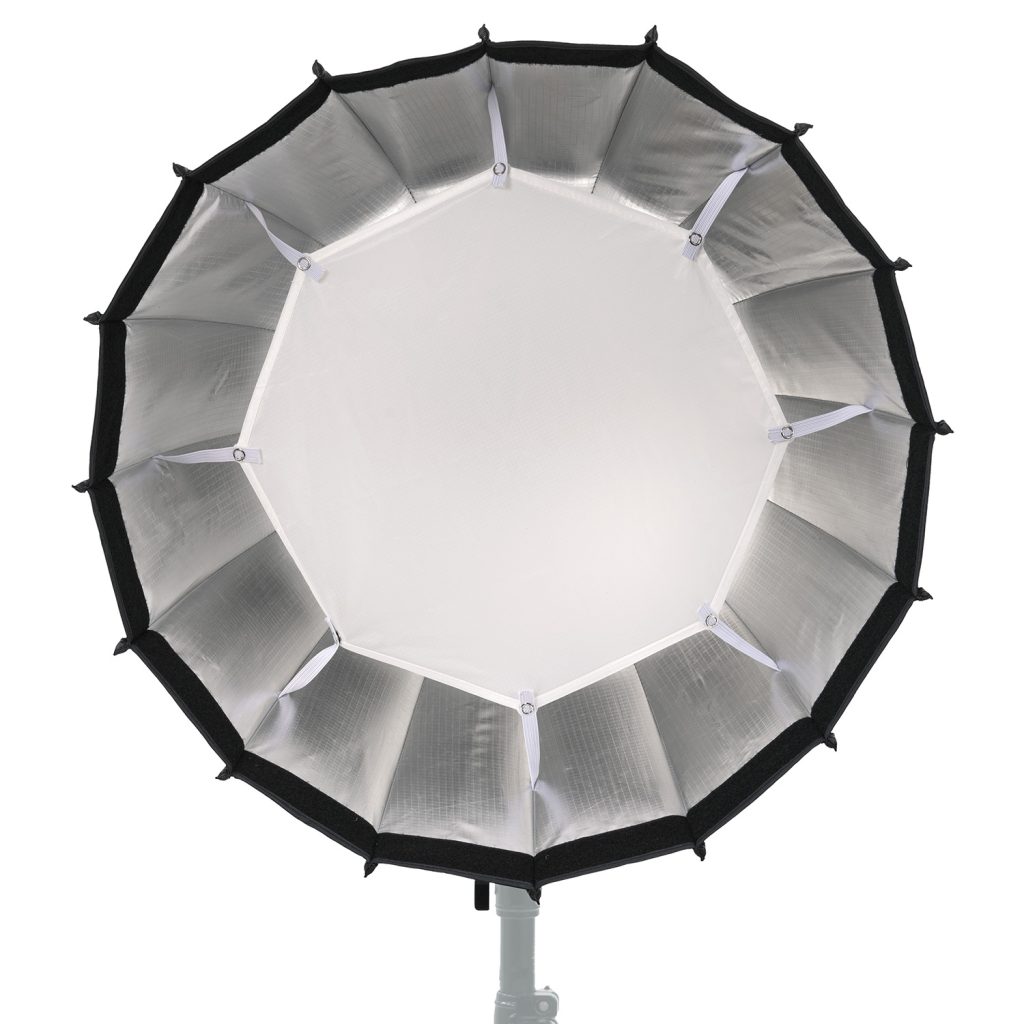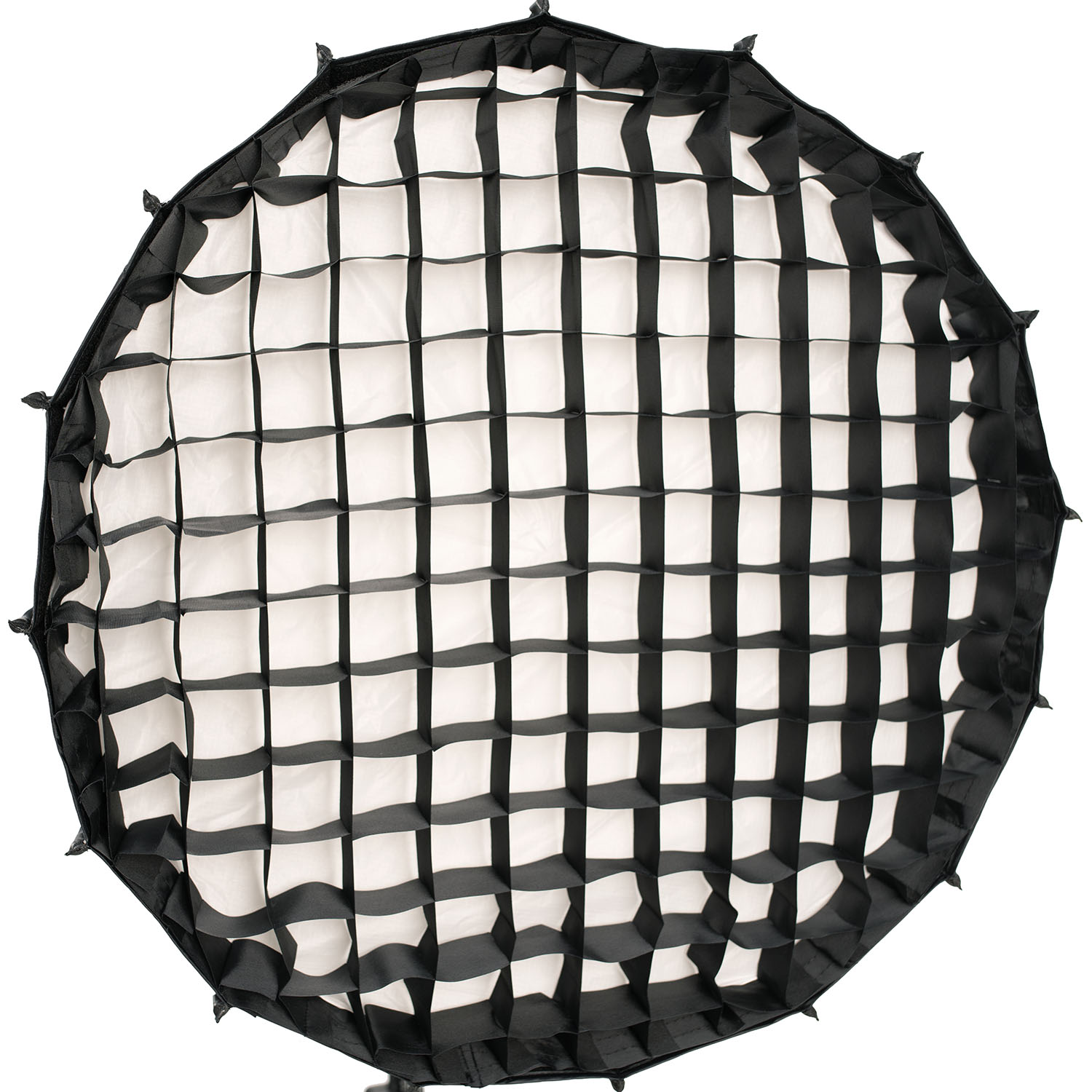 Honeycomb Attachment
A removable fabric grid helps shape the light more by narrowing the beam angle spread to help control limiting light spill.