BD-13F-BLK
This Ikan 13.1′ x 7.8′ collapsible black panoramic backdrop is an all-in-one portable solution for content creators of all types. It includes four assembly frames, six hinge clamps, elastic cords, and one soft carrying bag. With an assembled size of 13.1′ wide and 7.8′ tall, the surface area makes this backdrop ideal for use when shooting wide and low camera angles, as well as moving subjects that require a large work area.
Versatile Use
Using this black backdrop provides a large area that can be keyed in post-production to place your subject onto a different background. The black backdrop can be used for a multitude of shooting types including group photography, portrait photography, or video interviews, etc.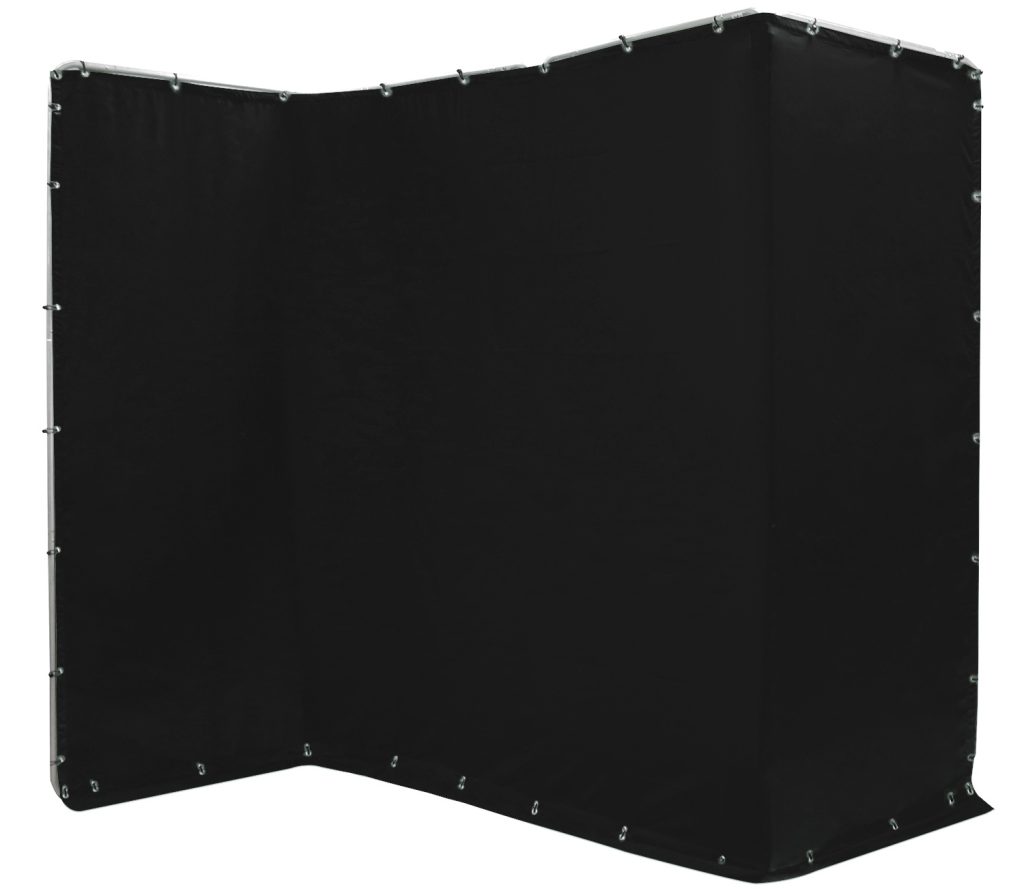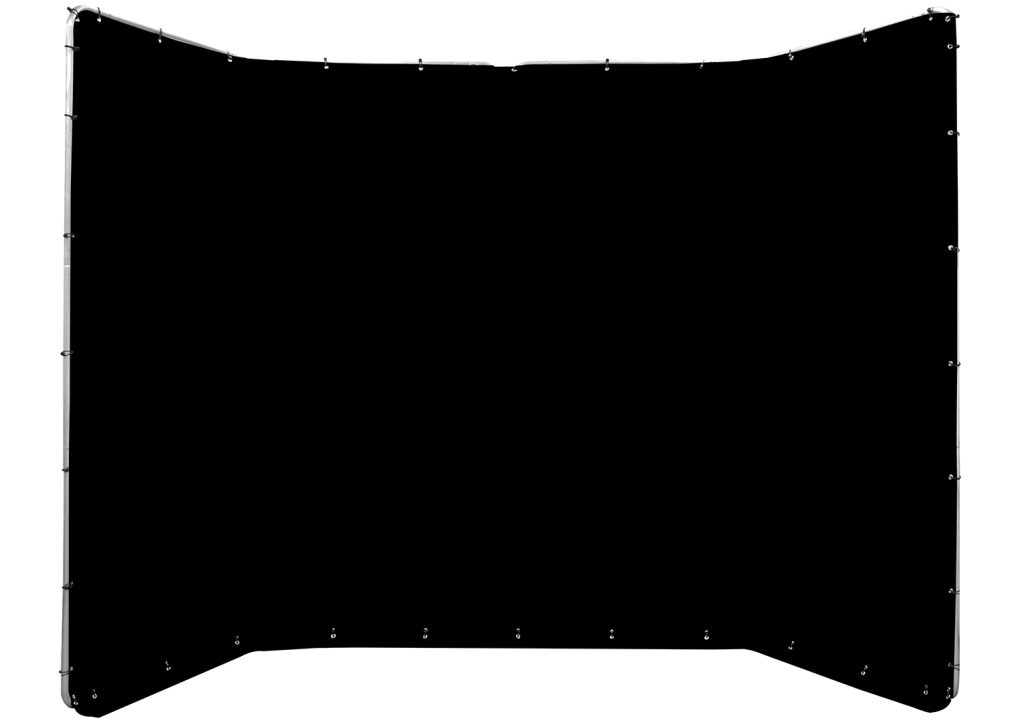 Fold-out Structure
The fold-out structure allows for versatile setup options. By adjusting the hinge clamps on the backside of the backdrop, you can wrap the black backdrop around the subject to achieve arc shots using a Steadicam or gimbal. The backdrop can also be flattened to achieve other types of panning shots, wide shots, and/or large group shots.
Fast Assembly
The backdrop can be fully assembled in less than 10 minutes by snapping the frames together, connecting them by fastening the hinge clamps, then attaching the black cloth using the elastic cords.