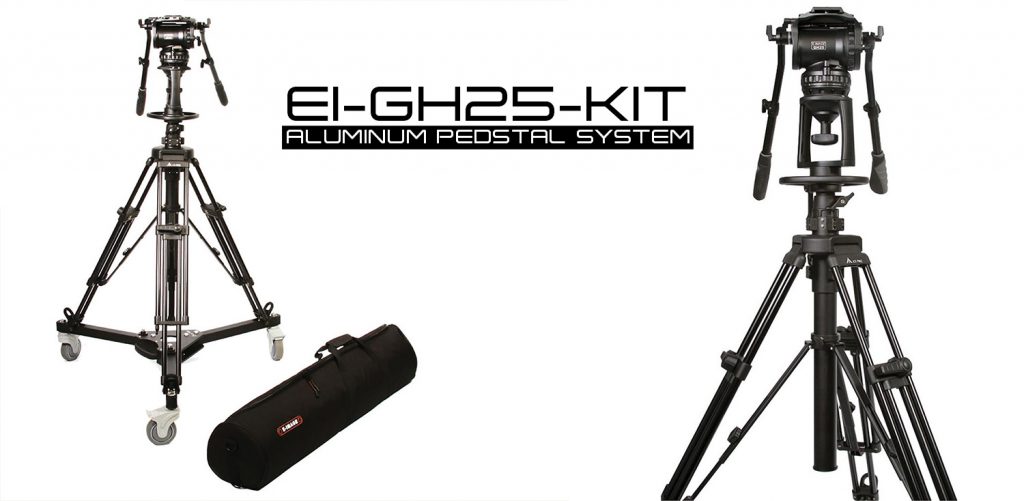 EI-GH25-KIT
The EI-GH25-KIT Aluminum Pedestal System is designed and built for professional videographers and cinematographers who want real quality at an affordable price. The system delivers field-tested reliability, solid construction, and all the features required for professional performance. The EI-GH25-KIT's features include the E-Image Mono-Lock leg design and the Easy Lock base plate system delivering fast, reliable performance that rises above competitors in its price range and class. This kit supports a payload weighing up to 61.7 pounds. Its EI-AT7903A E-Image Portable Air Control Pedestal provides perfect dynamic balance and fluid movement for your camera setup.  It is lightweight and easily adjusted, by way of each leg integrated Mono-lock. The dolly base may be removed, and the tripod folded, for easy storage and transport. The included GH25 Fluid head boasts a 100mm bowl mount, a 15 position adjustable counterbalance system, and 8 positions of pan and tilt dampening. Double handlebars allow you to maintain firm control on your rig whether transitioning to or setting your shots.
MONO-LOCK
The Mono-Lock feature allows for quick and easy adjustments to the height of the tripod. The user can easily change leg stages without the hassle of multiple locks.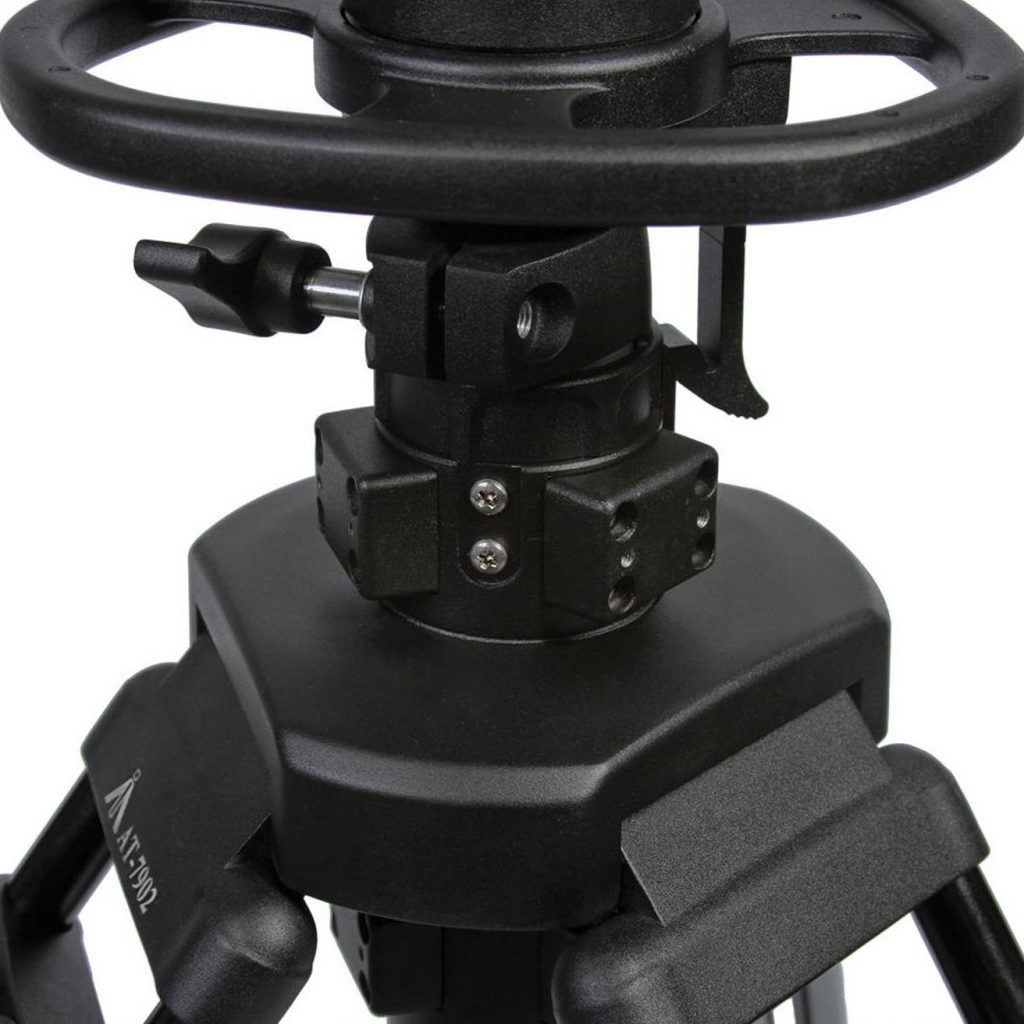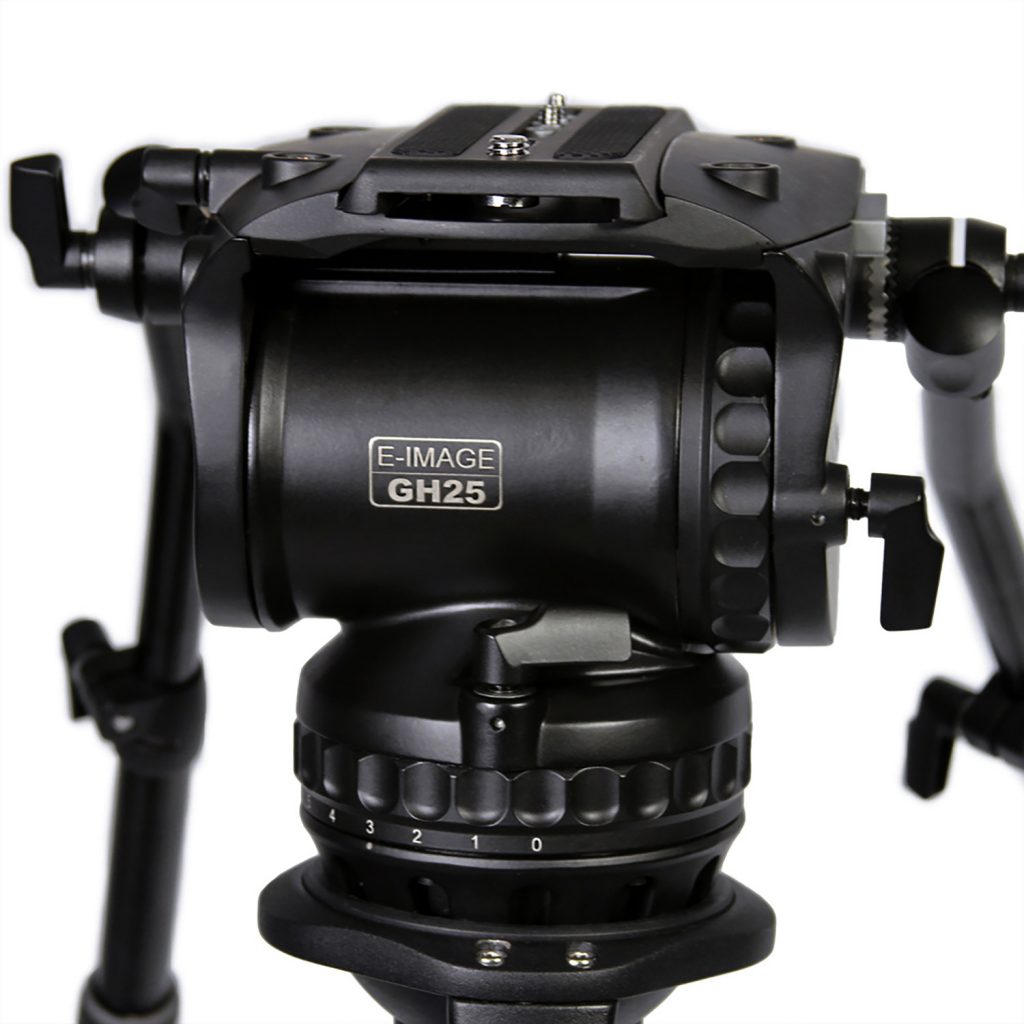 GH25 HEAD
The E-Image GH25 Head employs a stepped fluid Pan and Tilt drag system setting that supports up to 61.7 lbs of payload. The 1-15 steps of counterbalance settings provide a confident counterforce for different weighted cameras.
MONITOR MOUNTING POINTS
Attaching your monitor has never been easier; with mounting points directly on the head of the tripod you can easily see your monitor no matter how you may need to move the camera while shooting.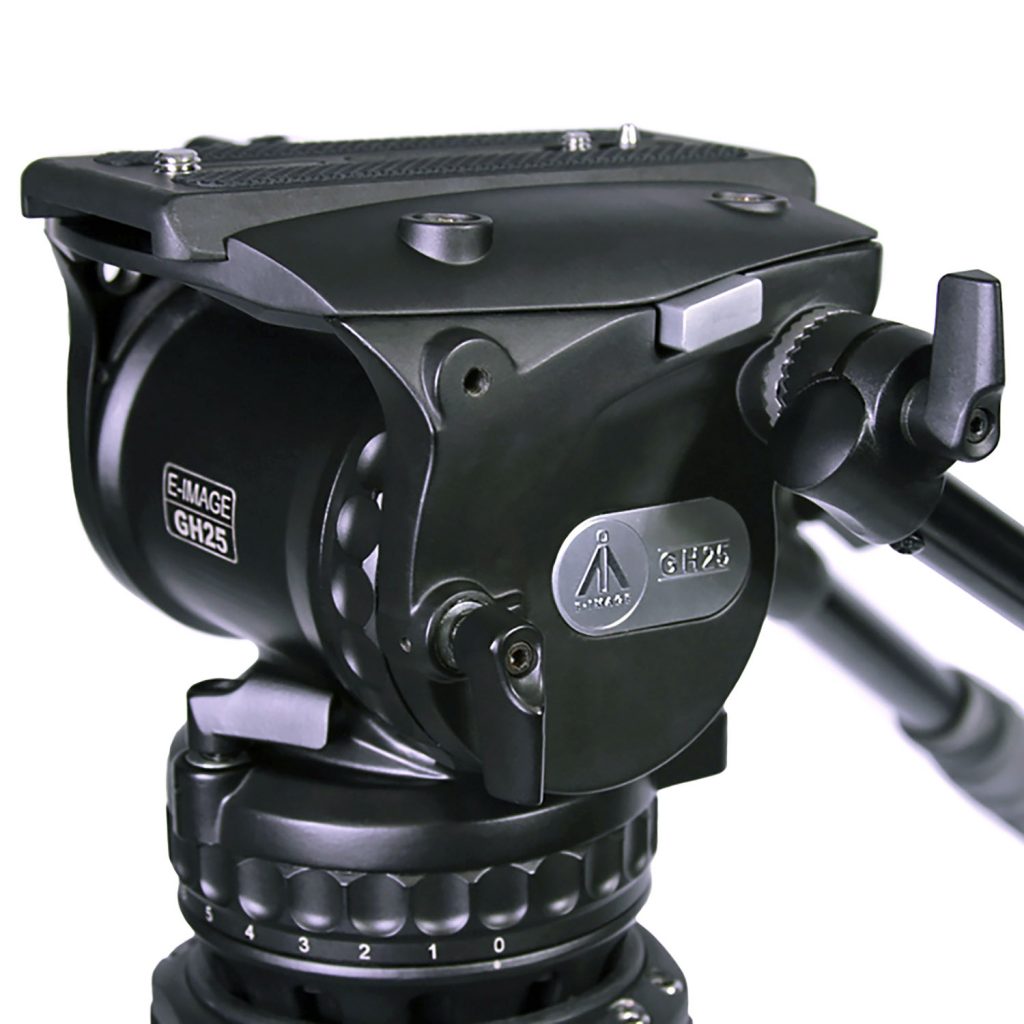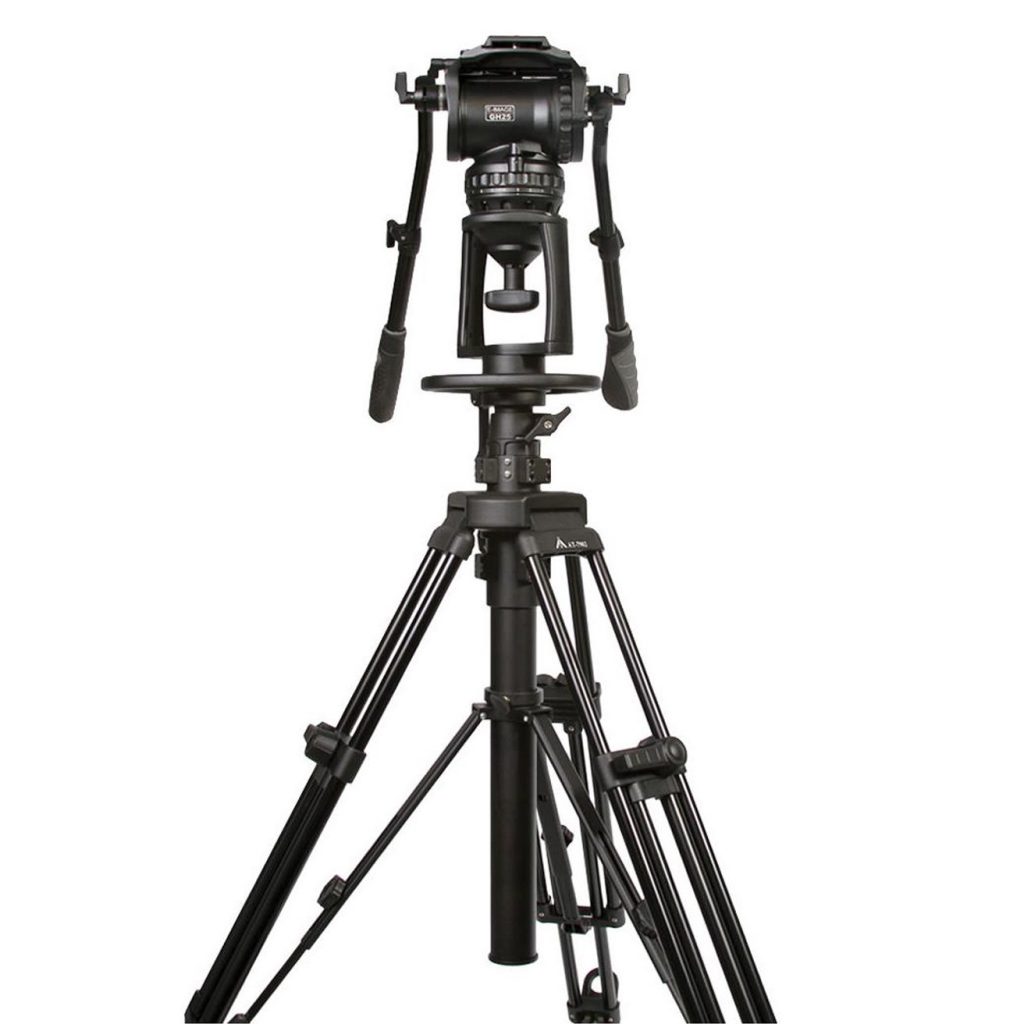 PEDESTAL KIT TRIPOD
The E-Image GH25 dolly's two-stage aluminum tripod legs have a mid-spreader positive leg locking system and a dolly spreader with lockable wheels.
EI-7005 Dolly
The E-Image Pedestal Dolly supports up to 220 pounds and is ideal for moving tripods along a flat surface for quick repositioning between shots. This tripod dolly features heavy duty rubber wheels with individual brakes and has a 39.37-inch doorway width. Once removed from tripod legs, it folds easily for storage or transport.  The EI-7005 is designed to be compatible with E-Image Tripod's "eagle-claw" style tripod feet. This dolly is perfect for both studio and location use where a support for heavy setups is a requirement.