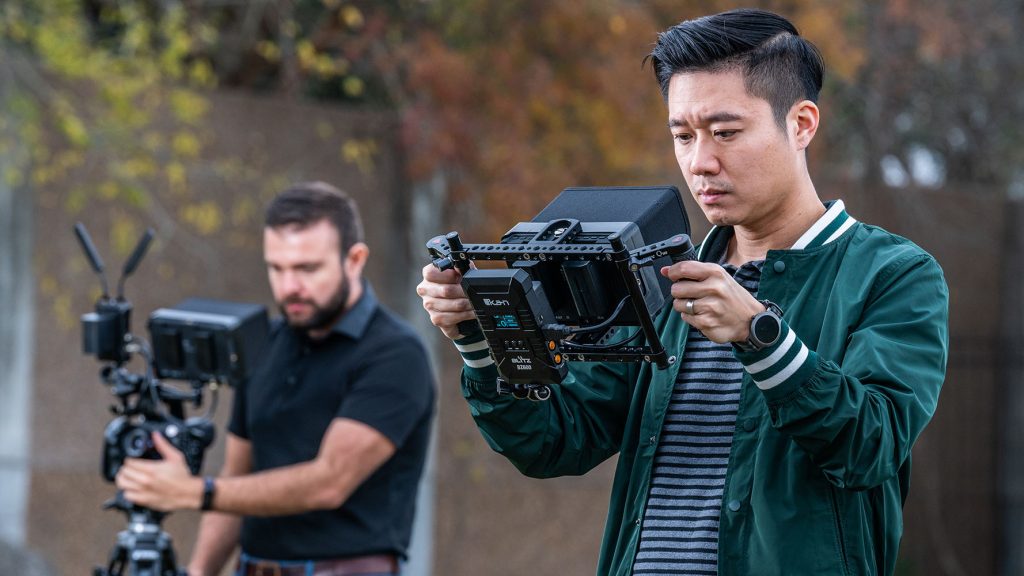 BZ600
The Ikan Blitz 600 is essential in today's increasingly wireless production world. The Blitz features uncompressed, zero delay wireless video in a lightweight and affordable package. With a 600 foot range, this system is perfect for various types of uses such as with wireless follow focus systems as well as gimbal and Stedicam operators. The Blitz 600 is perfect for anytime you need to be untethered from the camera.
Easy LCD Readout
The Blitz 600 now features an easy to read LCD display that allows you to easily see the signal strength, channel, and even signal feed coming from the camera.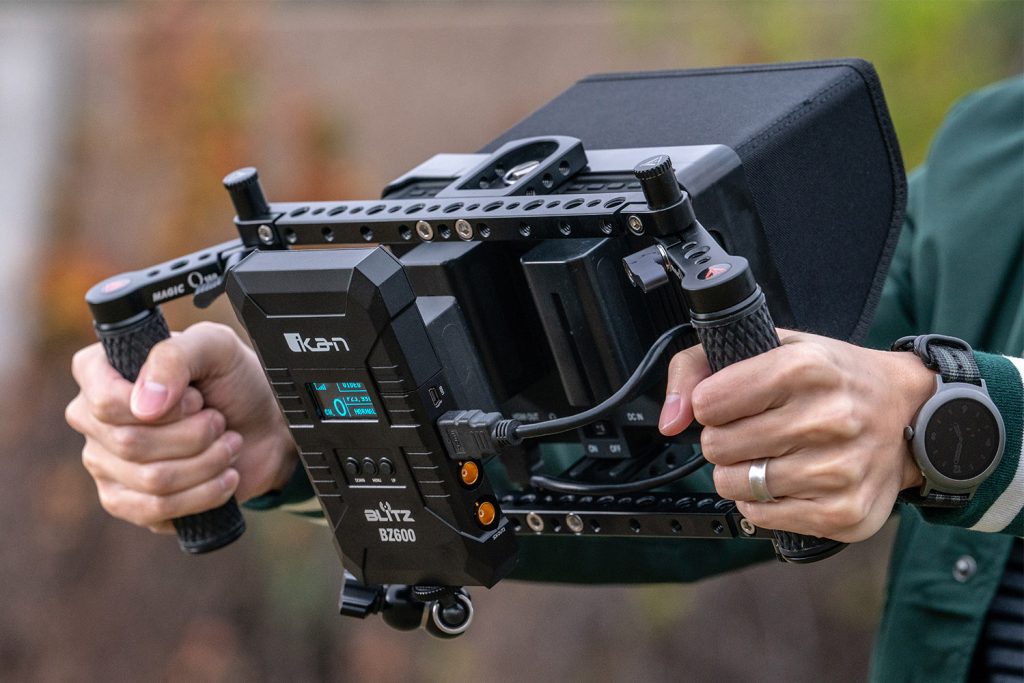 SDI Loop Out
The Blitz 600 transmitter has the typical HDMI in and SDI in, but we've added a SDI loop out so that camera operators can use an external monitor and transmit the signal to a director or client.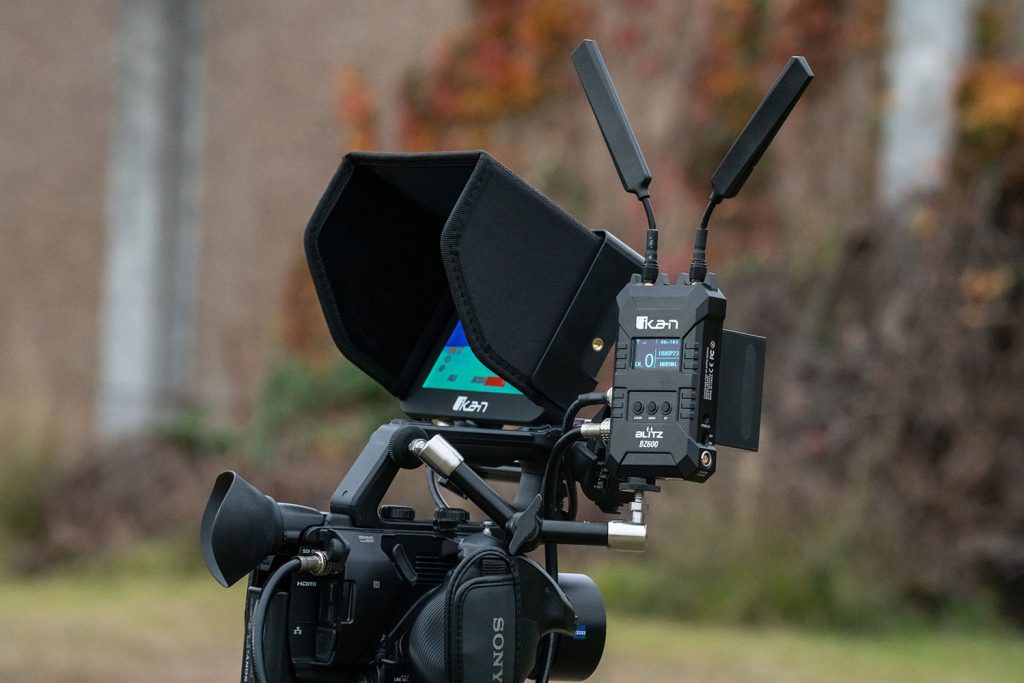 Multiple Antenna Options
The Blitz 600 includes two antenna types. The new mushroom antennas are used to keep the signal concentrated in a general direction, while the normal antennas for omnidirection.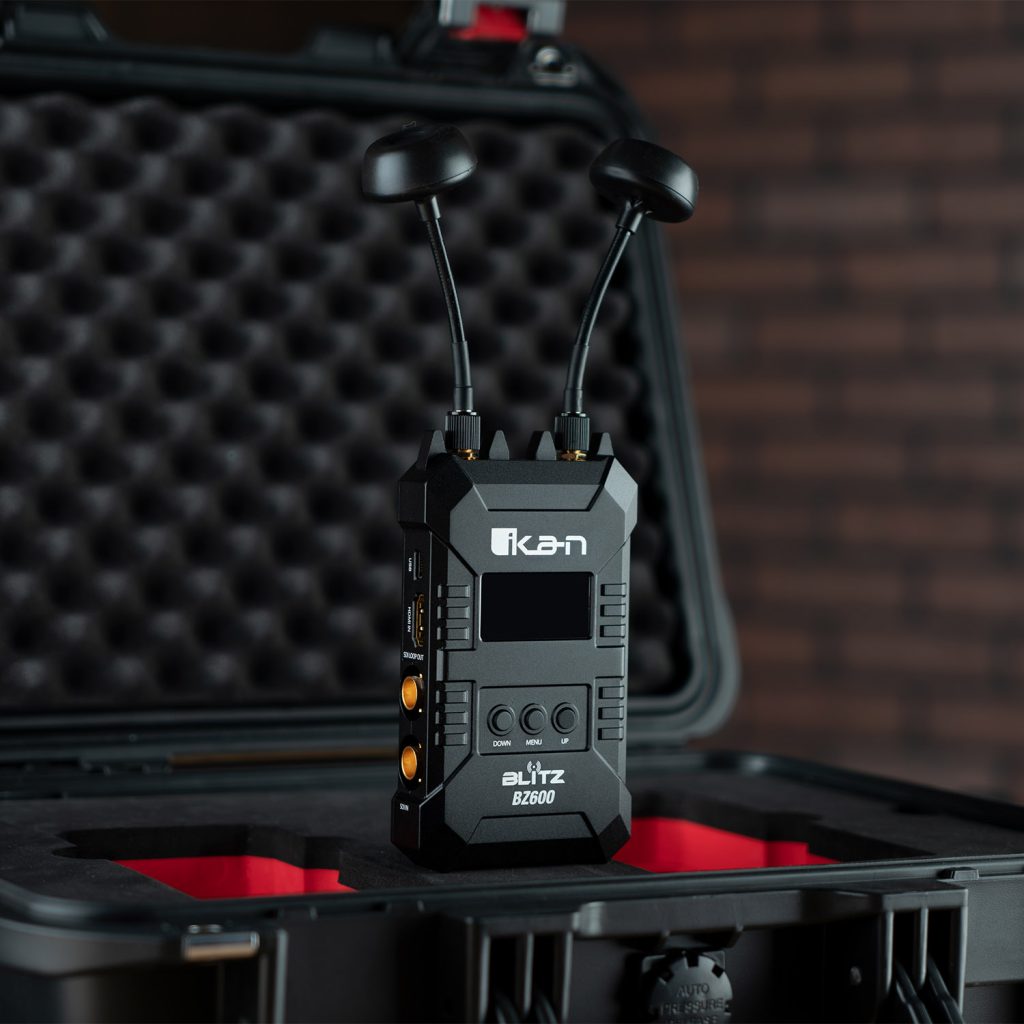 Convenient Carrying Case
The Blitz 600 ships inside of a durable hard case to make transporting easy. You will also find an articulating arm and clamp to help you mount the units. The kit also includes two P-Tap to Lemo compatible cables and one Lemo compatible power adapter for more power options, making it the complete package.