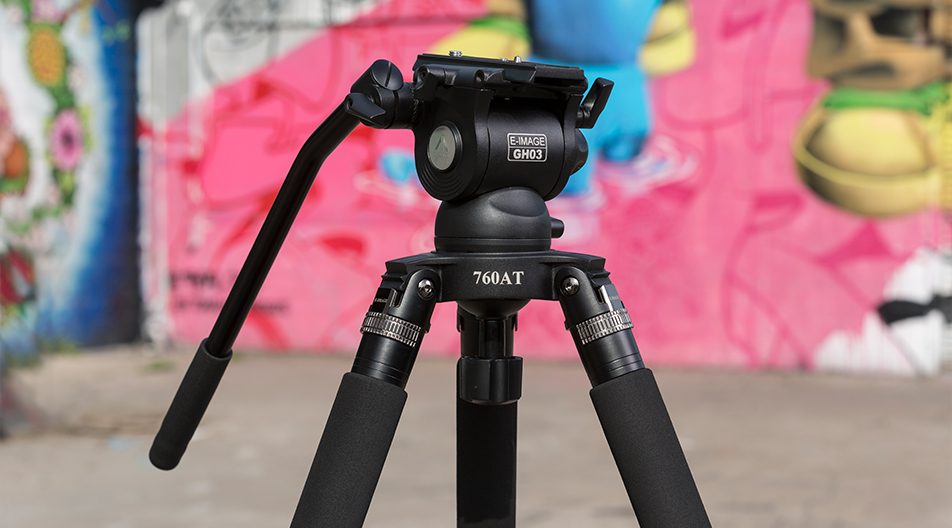 EG03TT
The EG03TT combines the versatility of the GH03 fluid head with the lightweight, telescoping 760AT tripod legs. This combo is easy to carry and can be set up anywhere, making it a great light-to-middle-weight kit. The GH03 Video Tripod Head is an Ikan top-seller. With a recommended payload of 11 lbs. and multiple mounting points for pan handles and accessories it can easily support DSLRs and mirrorless cameras along with most cages, base plates, on-camera lights, and monitors. The 760AT telescoping tripod legs can support everything the GH03 head can, and then some. Leg locks are easy to operate for quick height adjustments, and the legs can be independently set at different angles to accommodate shooting on even the roughest terrain.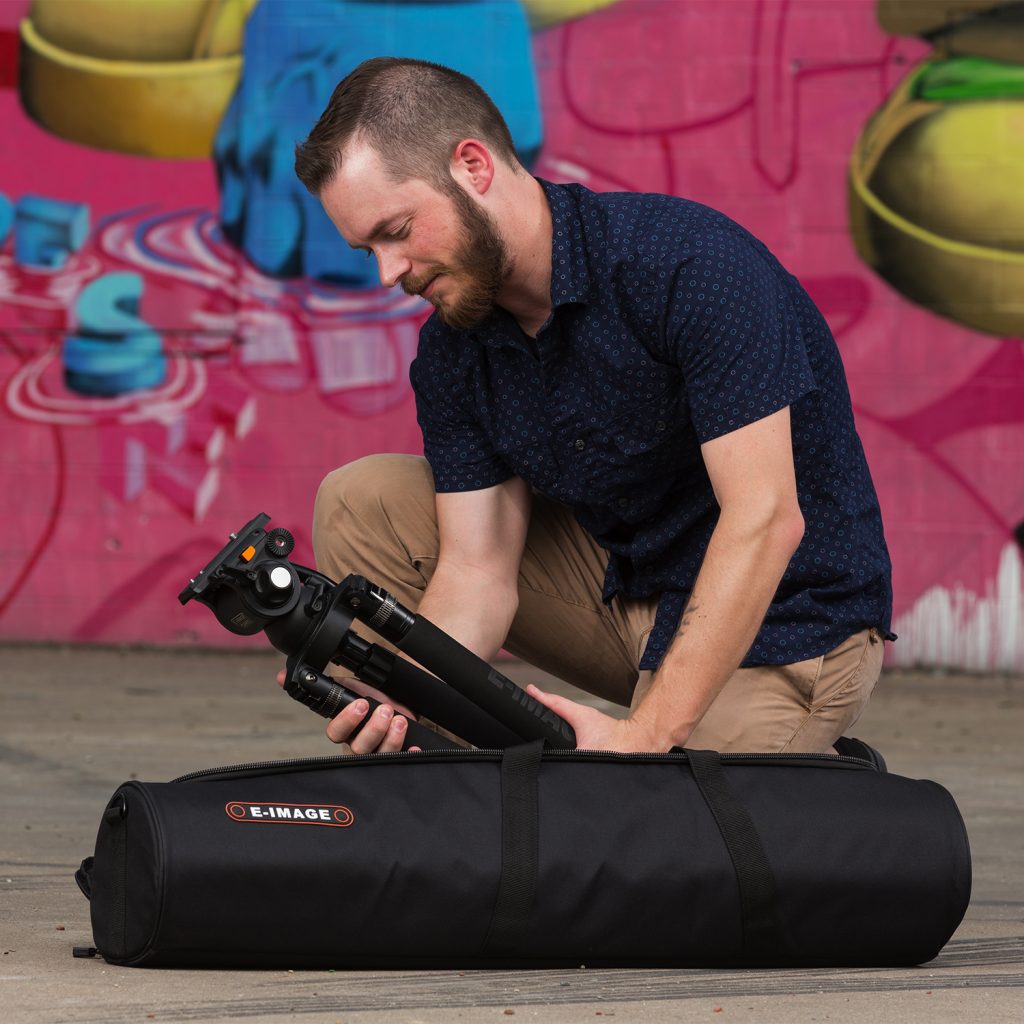 Sturdy and Lightweight
Built of aluminum and utilizing a minimalistic, telescoping, tube-leg design, these legs shave precious pounds off of your total kit weight and bypass the need for spreaders. The 760AT can hold up to 44lbs, has a locked maximum height of 52.5″, a minimum height of just 9.5″, and a 75mm bowl for mounting a video tripod head.
Easy Setup On Any Terrain
Each of the 2-stage legs of the 760AT tripod can be independently adjusted for length and position, making it perfect for stabilization on uneven ground.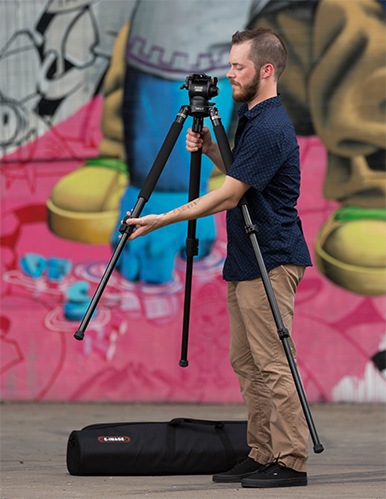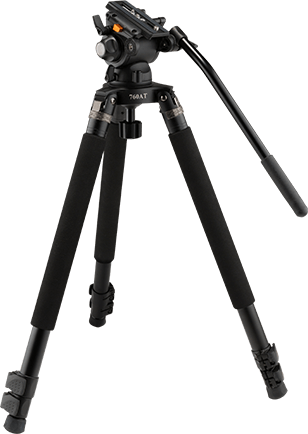 Flexibility in Accessorizing
You get two rosettes for mounting panhandles, allowing you to mount the included handle on either side of the head, or mount two handles simultaneously for extra control. Last, but not least, there are two 1/4″-20 accessory mounting points towards the front on each side of the head for mounting monitor arms or other adapters directly to the head. The GH03 Fluid Video Head has a recommended payload of 11 lbs., comes with a GB1 pan handle and GP1 quick release plate, and fits into a 75mm bowl. Pan drag and counterbalance are both installed and fixed, while tilt drag is adjustable via a dial on the side of the head.
Real "Down to Earth" Shots
When used together, the GH03 fluid head and 760AT tripod legs can get your camera just 12.5 inches from the ground to add an extra dimension to dynamic shooting. When fully extended and locked, the kit sits at 55.5 inches tall.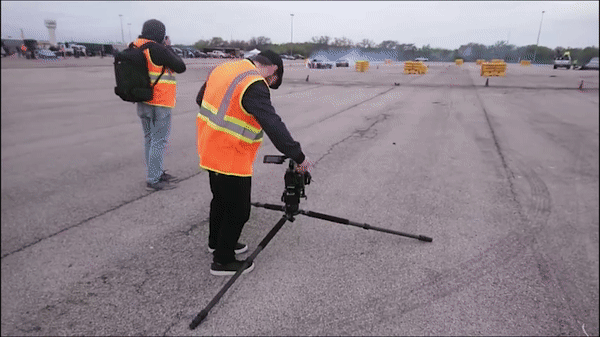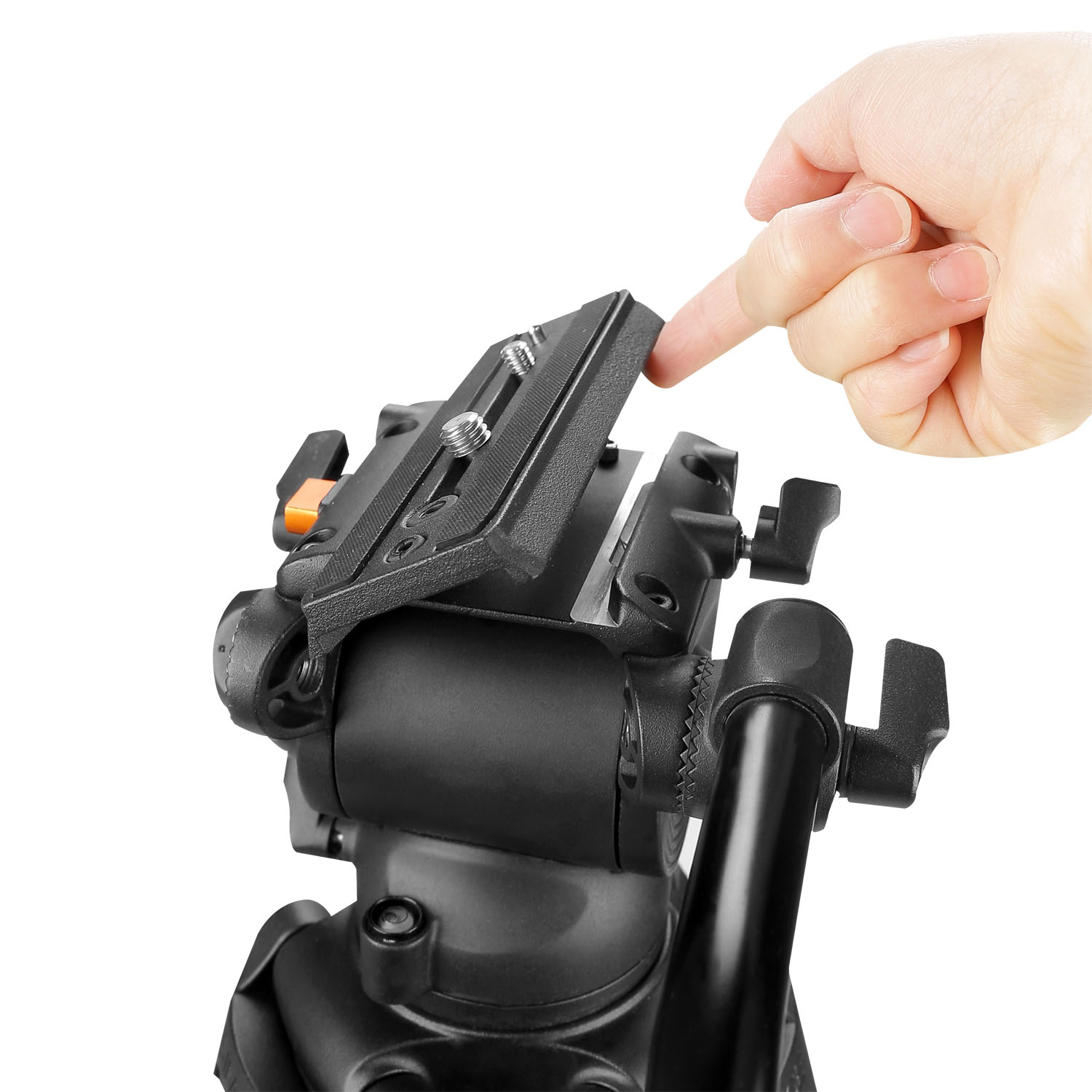 Top Loading Plate
Our top-loading tripod plate is the perfect solution for quickly and easily attaching your camera to a tripod. The top-loading design allows you to effortlessly attach the plate onto the tripod head from the top, without the need to flip the camera over.