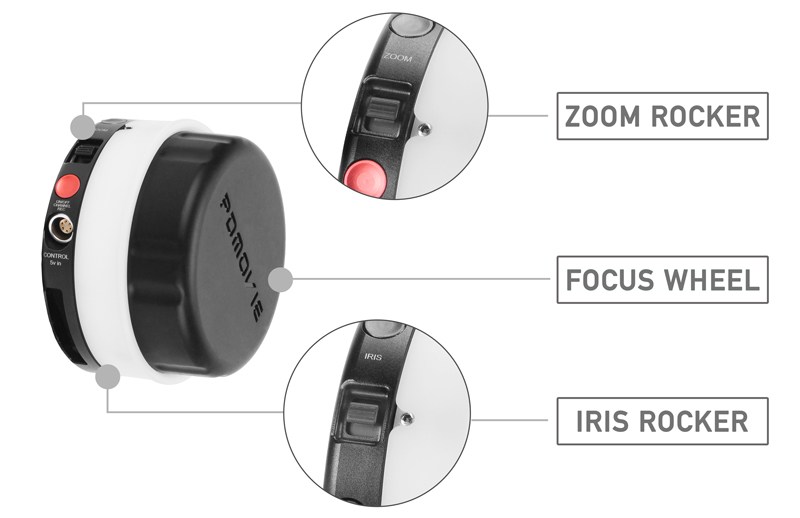 The Remote Air Pro 3 controller now includes a 75mm focus wheel as well as zoom and iris rockers built into the same contoller.
Unlimited Mounting Options
The Remote Air Pro 3 allows for unlimited mounting options by utilizing a detachable 19mm rod. Once the 19mm rod is inserted, the contoller can be mounted to the standard Remote Air Pro 3 rubber handle. The controller also features four 1/4 screw threads so it can be easily attached to an articulating arm or clamp system.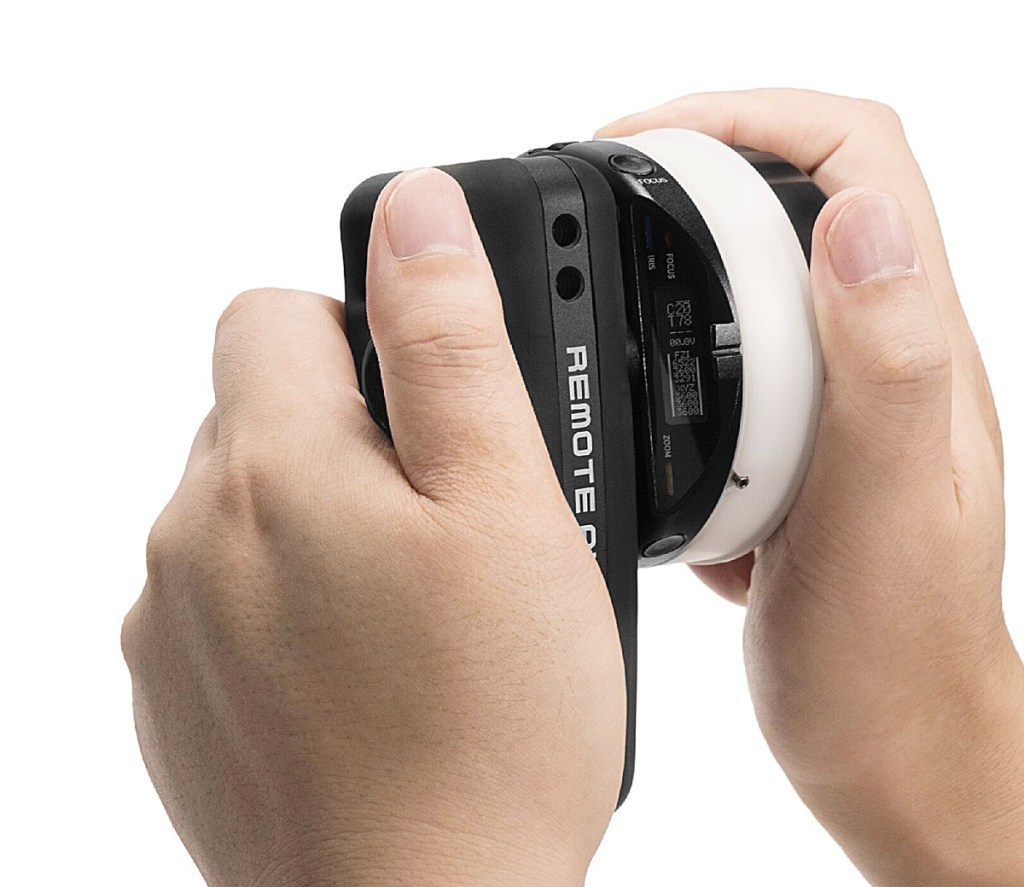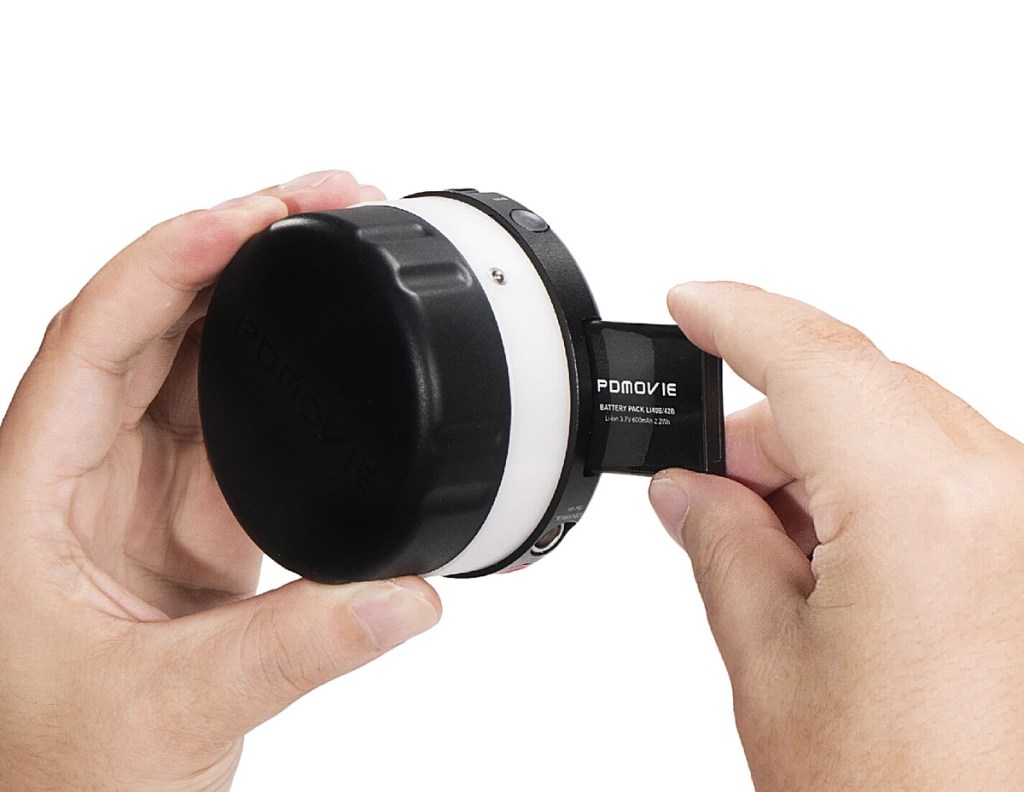 Quick Battery Replacement
The controller uses a replaceable 600mAh battery, supports hot plug, and features a battery-life of 12 hours.
Click, Press All-In-One Button
The Remote Air Pro 3 includes an all-in-one multifunction button. By clicking or pressing different times, you can quickly set the signal channel, control channel, motor speed and remote recording.
Note: Remote recording supports RED, ARRI, Lanc 2.5mm.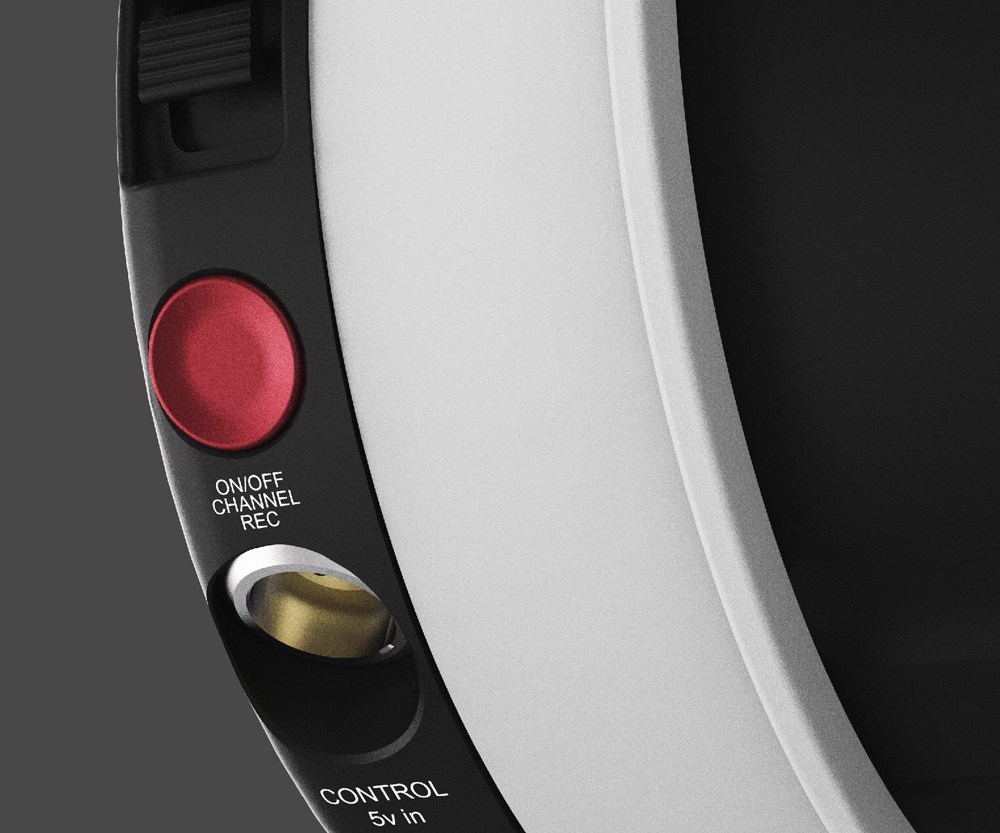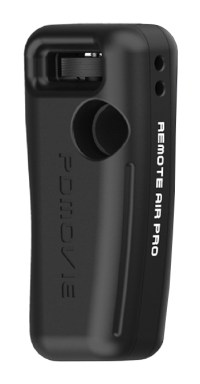 The Remote Air Pro 3 includes a completely reimagined handle. You can now mount and unmount the hand controller with ease. The handle includes nine 1/4 mounting threads which allows you to mount accessories such as a mobile device, monitor, wireless receiver, and lanyard. Using the handle with a monitor makes focus pulling easier since the center of gravity is on top of the handle instead of the side. The handle is made of high-strength aluminum alloy and durable rubber.
Operate Wireless or Wired
In the case of extreme interference ,the Remote Air Pro 3 system allows you to choose if you want to operate the focus controller in either wireless mode or wired mode by simly tethering the 6-pin motor drive cable from the motor to the controller.