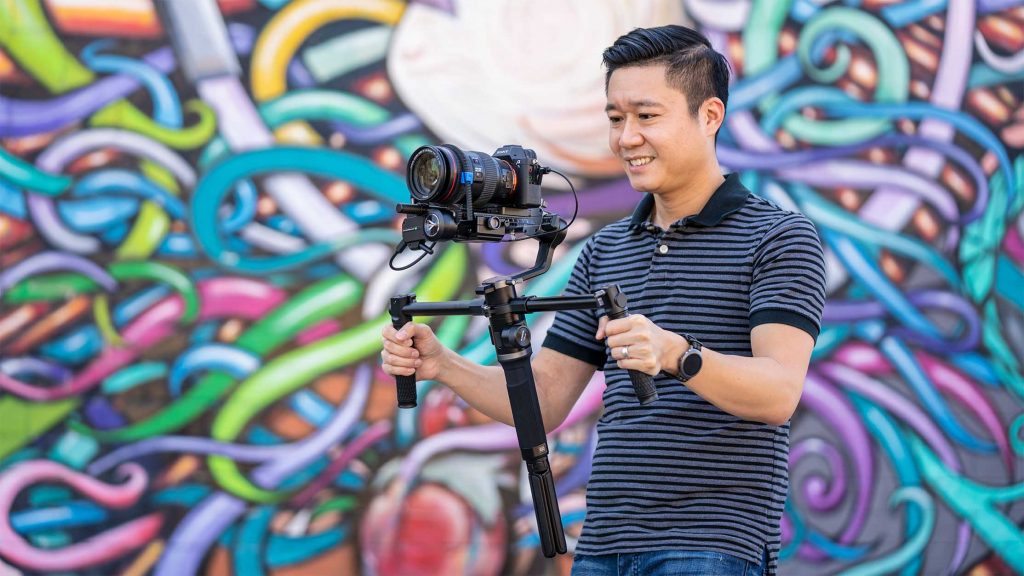 Horizon Pro
The E-Image 3-axis angled handheld gimbal stabilizer is designed for DSLR and mirrorless camera setups weighing up to 7 lbs. It uses the latest computing technology for the brushless motors to provide precise stabilization. The Horizon Pro features 9 different operational modes, including an "inception-like" mode, an angled roll motor for an unobstructed view of the camera monitor, Bluetooth app connectivity, and expansion ports for additional add-on's such as follow focus control.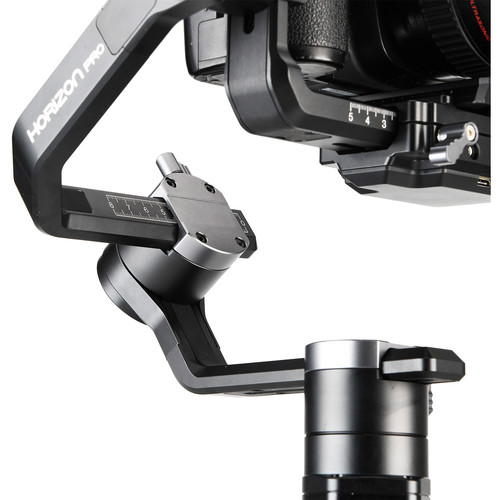 Angled Roll Motor
The angled arm elevates the camera above the roll motor for an unobstructed view of the camera's screen.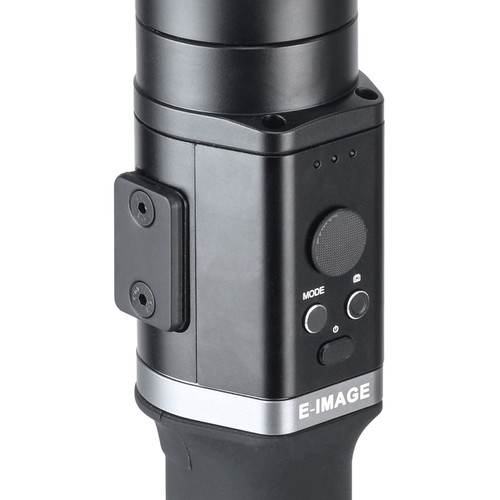 Multiple Operational Modes
360° POV
Selfie Mode
Pan Follow
Free Follow
Lock Follow
Sport Follow
Dream Rotation Follow
Time-Lapse and Motion-Lapse
Lower Angle Shooting
Controlling the Horizon One or Horizon Pro gimbal is a breeze with E-Image's HB20 Dual Grip Handle! Constructed out of heavy-duty aluminum, the HB20's sturdy frame is specifically designed to make gimbal operation much easier! After mounting the HB20 to the Horizon, grip handles allow you to control the gimbal's movement with your upper body instead of just your wrist. The shift in weight greatly increases stability and decreases arm fatigue! Depending on your shooting preference, you can operate the Horizon either over-handed or under-handed. The built-in mini tripod allows you to easily calibrate your Horizon hands-free and provide a firm base to set it on when not in use.