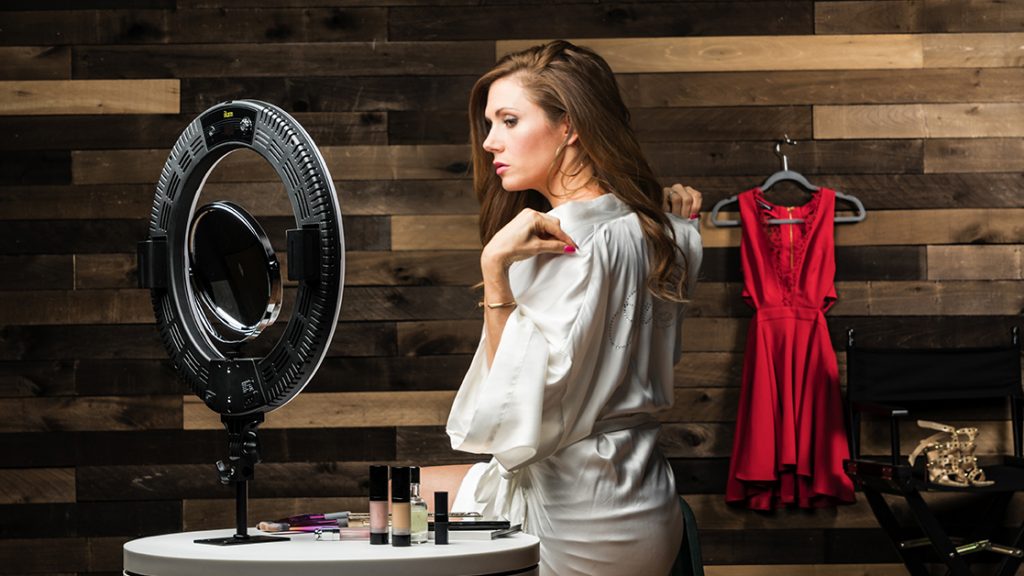 RLCB60-M
The 18″ multi mount ring light kit has just the right amount of illumination to give any subject that sparkle in their eyes. The large diameter opening allows for any size camera to be used with the light. The soft diffused LED's give the ring light a bright but wrapping light that make your subjects glow. The control knobs on the back of the allow you to quickly switch from brightness to color with a simple push of the button.
High CRI & TLCI
The large 18″ ring light has a soft wrapping quality and features a high CRI:95 and a high TLCI:95, allowing the user to know what they're getting from the light.
Bi-Color Adjustable and Dimming Control
Dedicated button controls allow users to change the brightness and dial in the right color temperature 3200K – 5600K in any situation.
Permanent Diffuser
The 1/2-stop diffuser gives the light a nice soft wrapping quality.