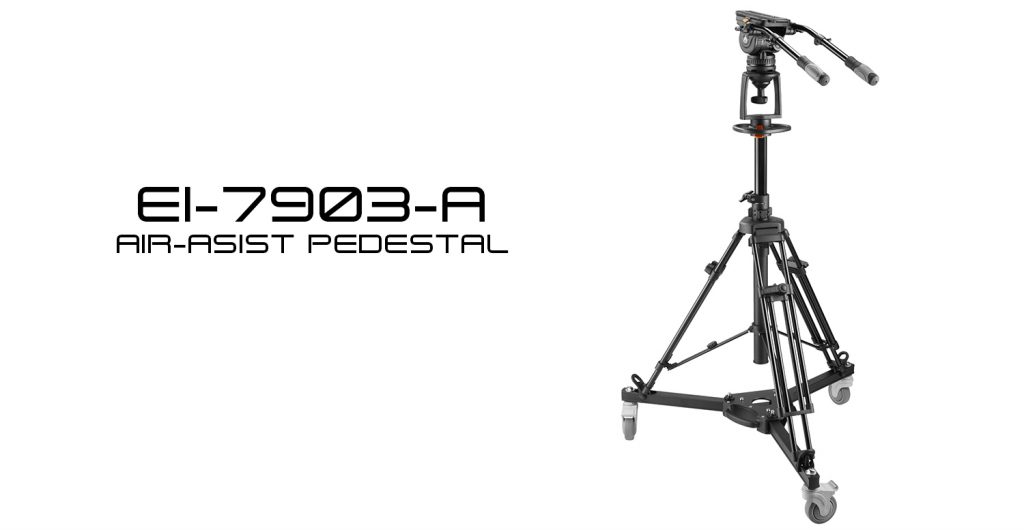 EI-7903-A
Transport your camera around the set or studio smoothly and quickly with this Air-Assist Pedestal with Height-Adjustment Lever from E-Image. This pedestal is made up of the heavy-duty 7103H fluid head with P3 quick release plate, the AT7903A tripod pedestal, the EI-7005 tripod dolly, two GB3 padded panhandles, and a carry bag.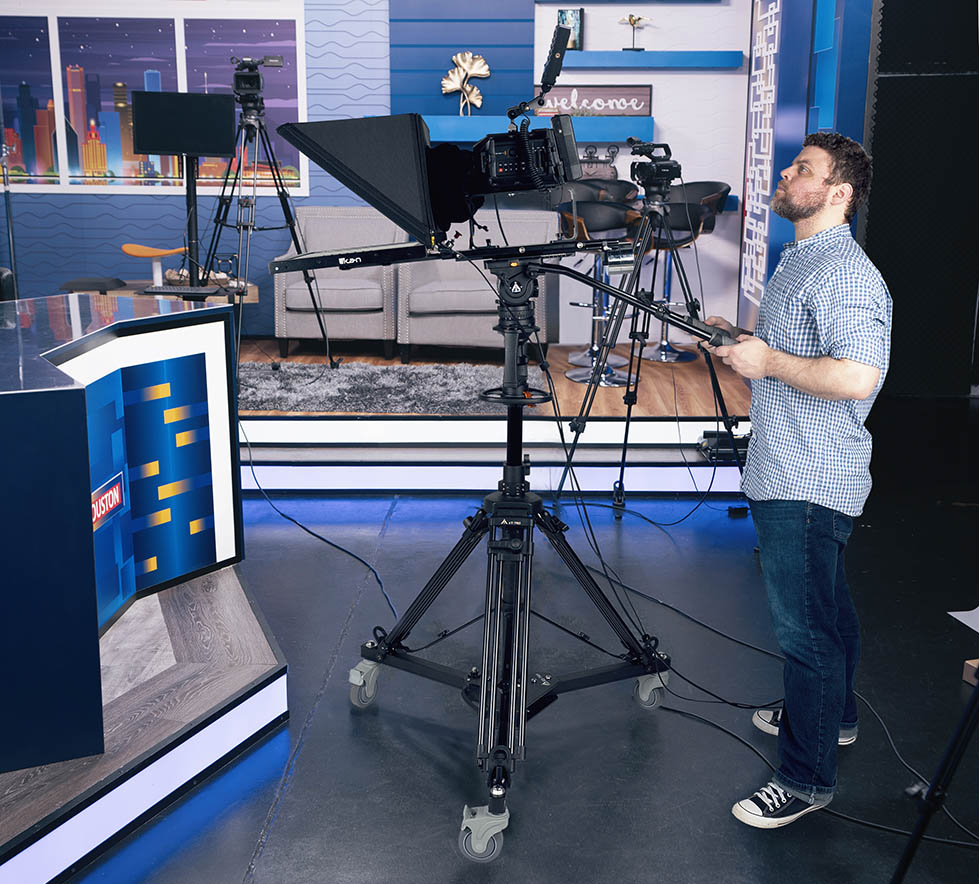 7103H Fluid Head
The 7103H head features a 100mm bowl, 33 lb maximum load capacity, an eight-position counterbalance system, and three stages of pan and tilt dampening. The head comes with a large, studio-style, quick-release mounting plate that helps to balance large studio cameras or teleprompters. It features two rosettes where you can connect the two included GB3 padded panhandles.
AT7903A TRIPOD LEGS
The pedestal tripod legs feature a flip-lock leg design as well as an adjustment lever, which allows you to quickly adjust the pedestal height from 47 to 80″. The "air-assist" center column has a dampening function that helps with the movement of heavy loads. The EI-7005 dolly features three locking rubber wheels, a load capacity of 220 lb, and a 39.4″ footprint diameter, and it can be removed from the legs and folded for transport and storage. The entire system can fit into the included Oscar T30 travel bag.